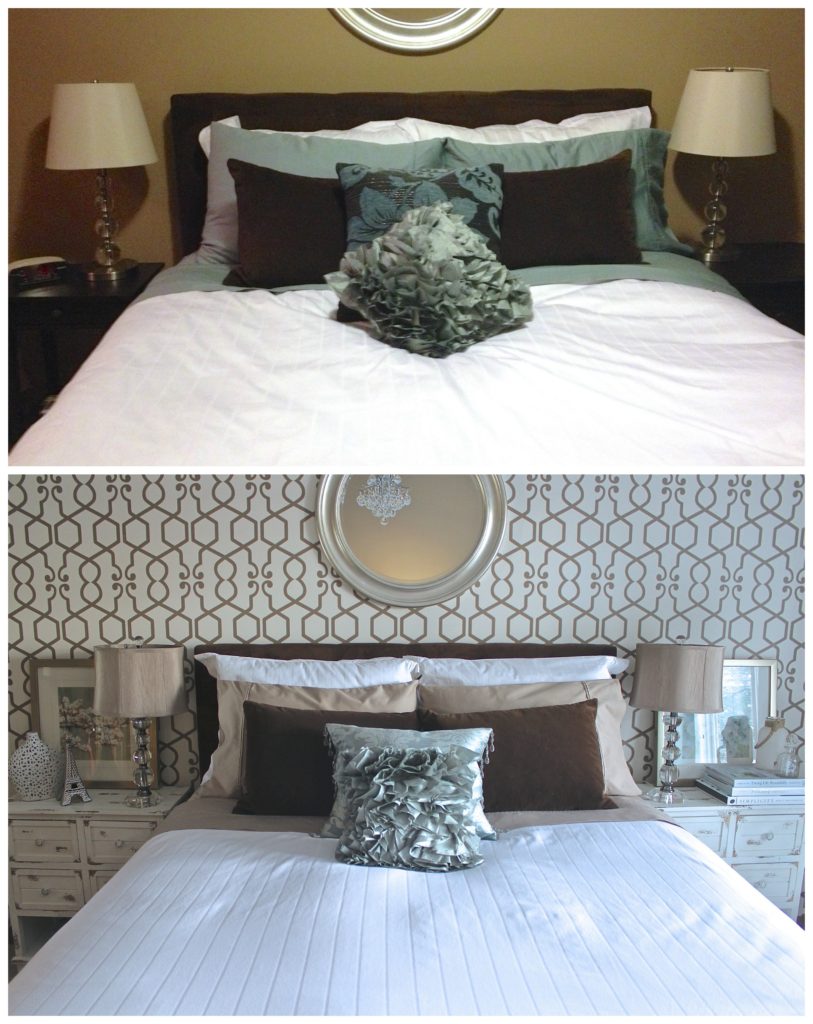 This transformation has to be one of my all time favorites.  This Master Bedroom went from dark and dreary to light and glamorous.
Not every transformation requires an entire overhaul.  In this space, I kept a lot – the headboard, bedding, and mirror – and just added a few extra elements to help achieve the look.
The Clarke & Clarke Wallpaper was definitely key in bringing some glamor and lightness to the space, but my favorite part has to be the unexpected distressed bedside tables I found at HomeSense.  I actually found them in the bathroom section, they're considered bath accessories!  When shopping for your space, wander throughout the entire store and keep an open mind!  You never know what you may discover!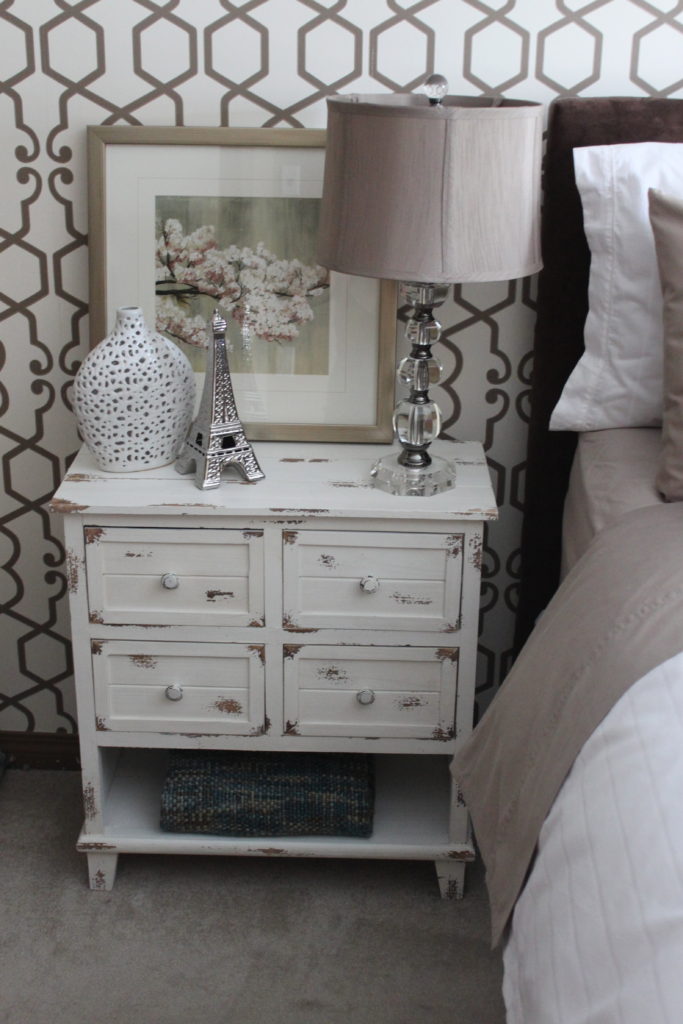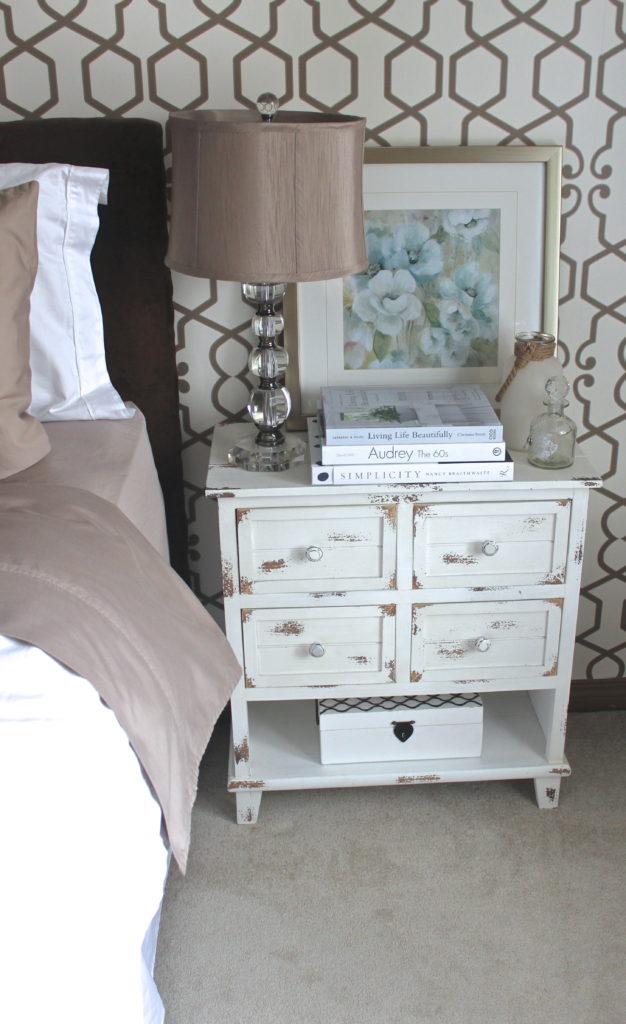 Another key element in this space is the lighting!  Nothing adds glamor and sparkle to a space light a chandelier.  And this one is no exception.  The crystal lamps on the bedside tables play off the same sparkle creating a unified look.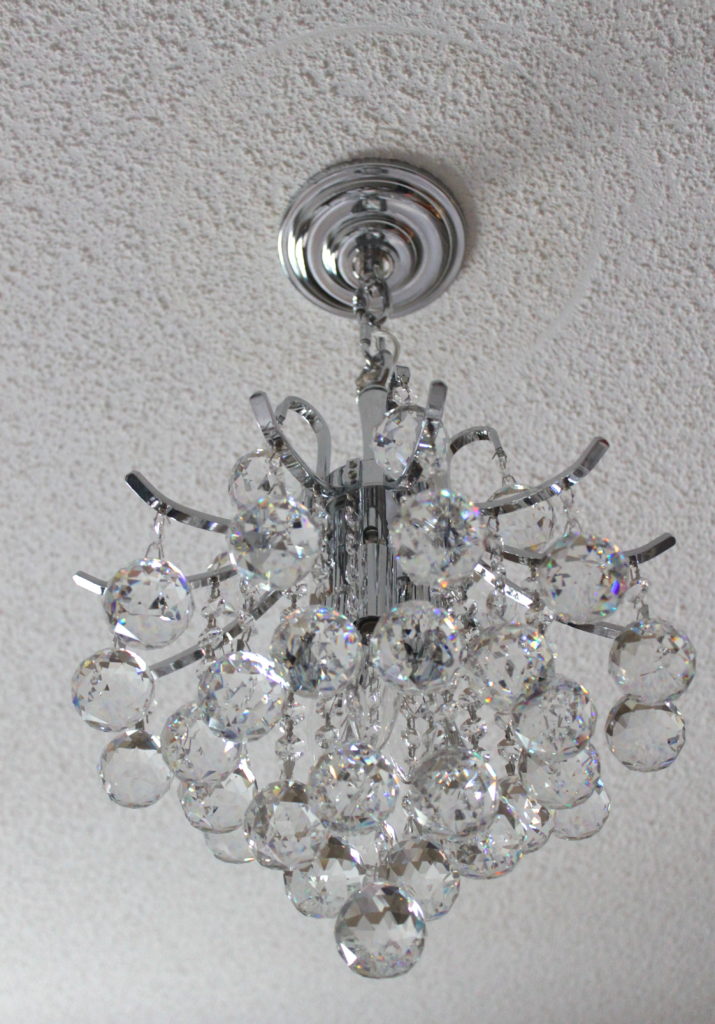 This Master Bedroom is now the perfect place to end the day and drift off to sleep.