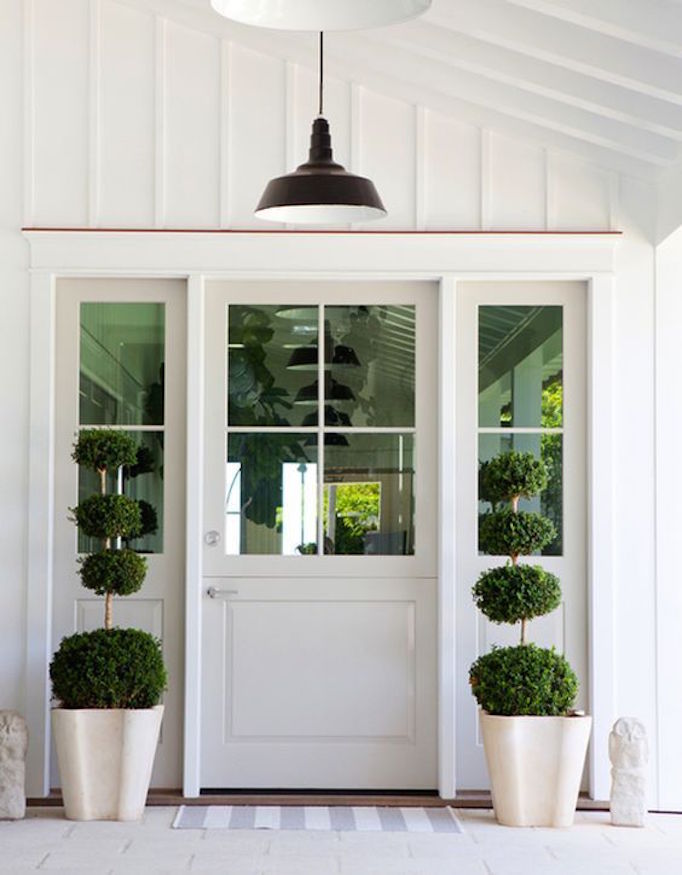 Last week I shared inspiration to create the perfect patio to enjoy the summer months.  Today, I'm shifting to the front of the house with keys to creating an entrance that is inviting and well styled.  All 6 suggestions are inexpensive and can be accomplished in an afternoon leaving plenty of time to whip up some lemonade before guests arrive!
Planters
I love the addition of greenery at the front entrance.  It's a great way to add a pop of colour.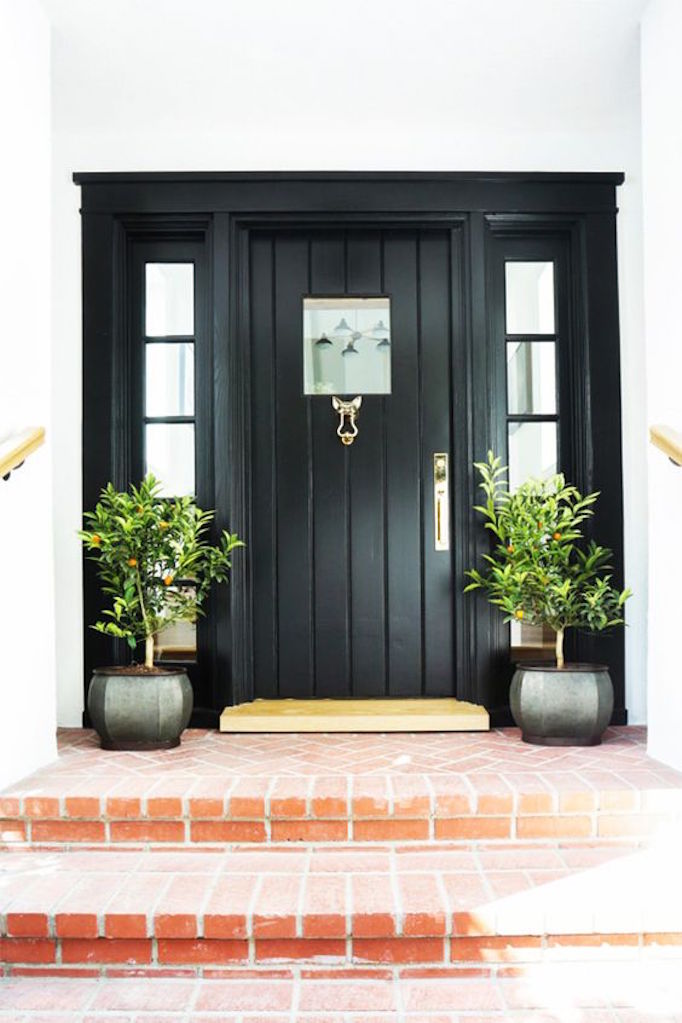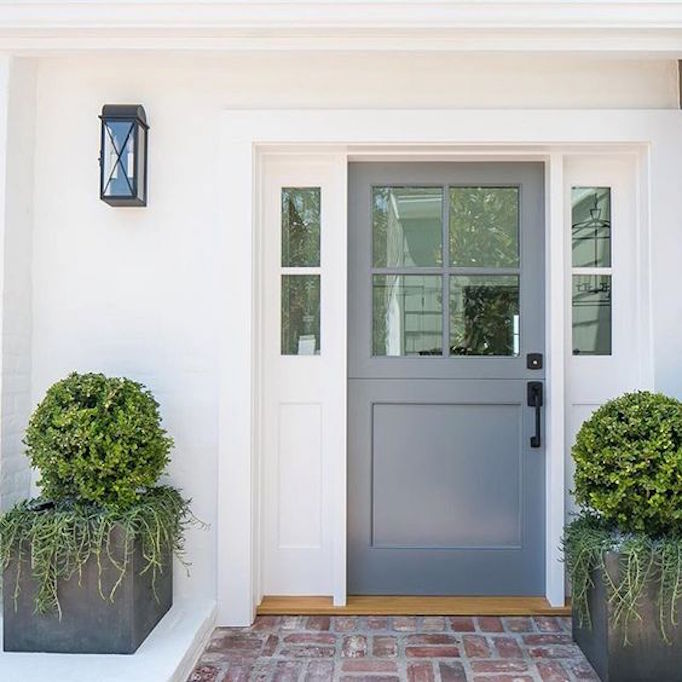 Paint
Nothing makes as dramatic an impact as a front door painted in a bold colour.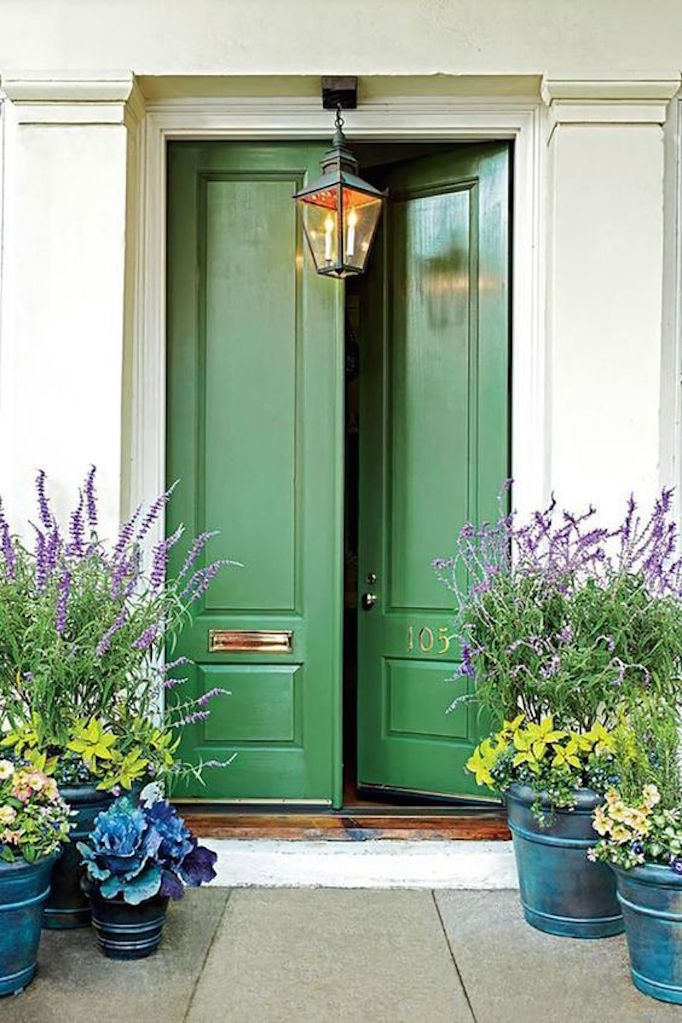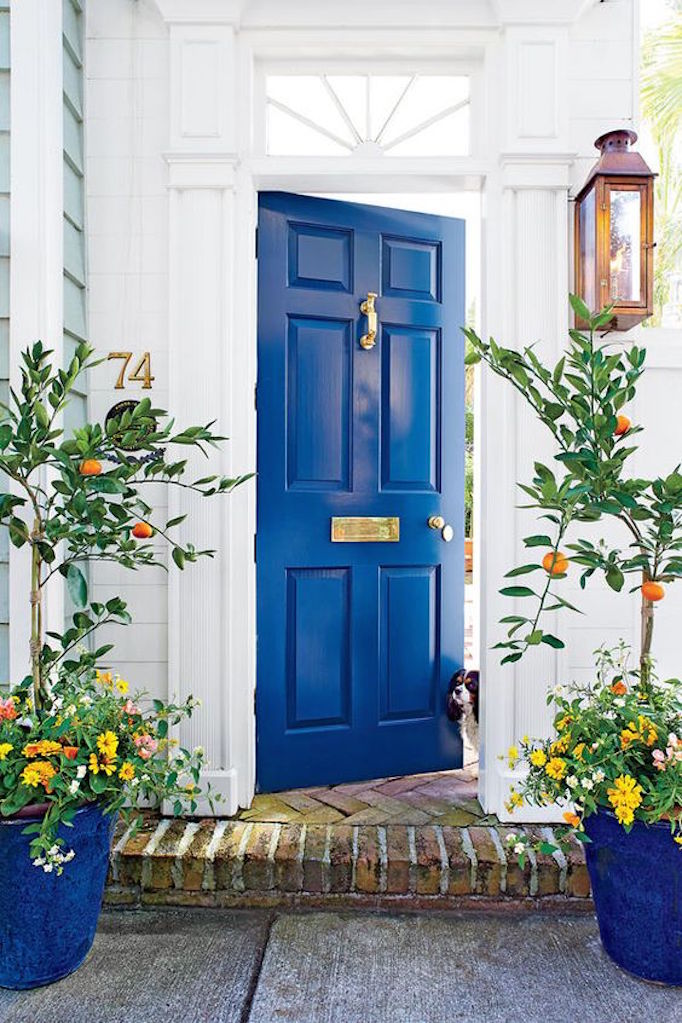 A Place to Sit
If you have the space, seating is lovely addition to a front porch.  And a swing is an awesome whimsical option.  Causal, fun and the perfect place to sip on some lemonade.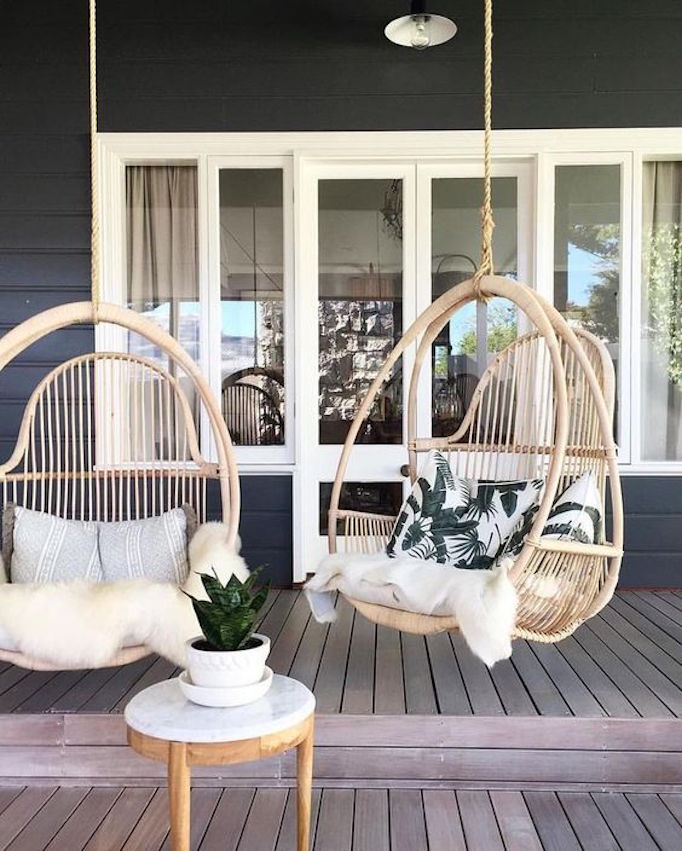 Rugs
Welcome mats of have come a long way and are a great way to set the tone for your home.  If you have extra space, a larger area rug is a great way to blend the outdoors with the indoors.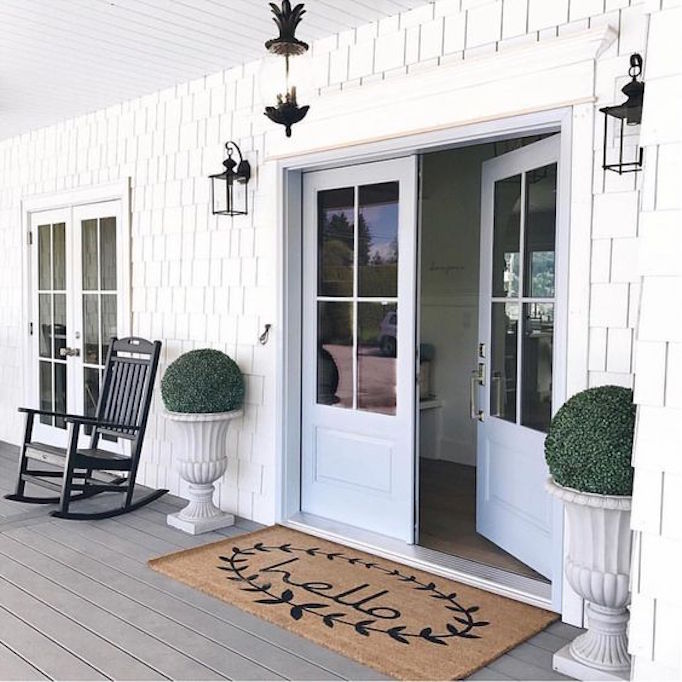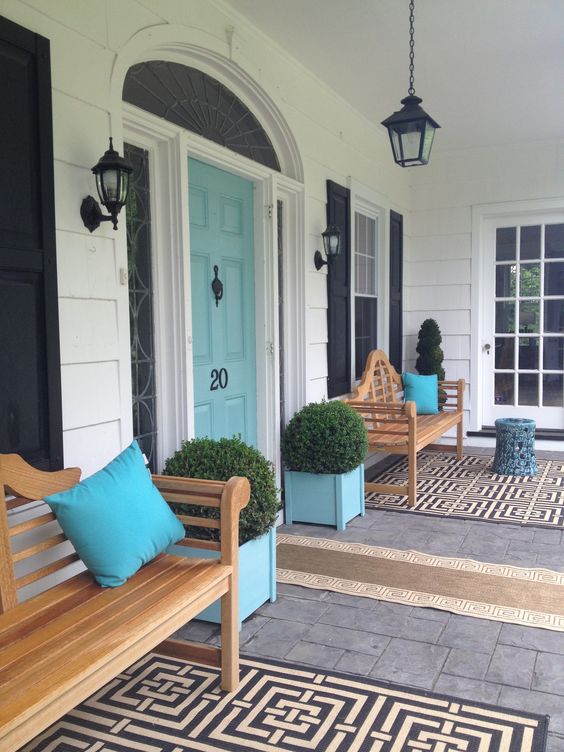 Lighting
It's easy to forget about outdoor lighting in the summer months since days are longer.  But good lighting for those nights when guests are leaving late is important and another easy way to tie the inside and outside of your home together.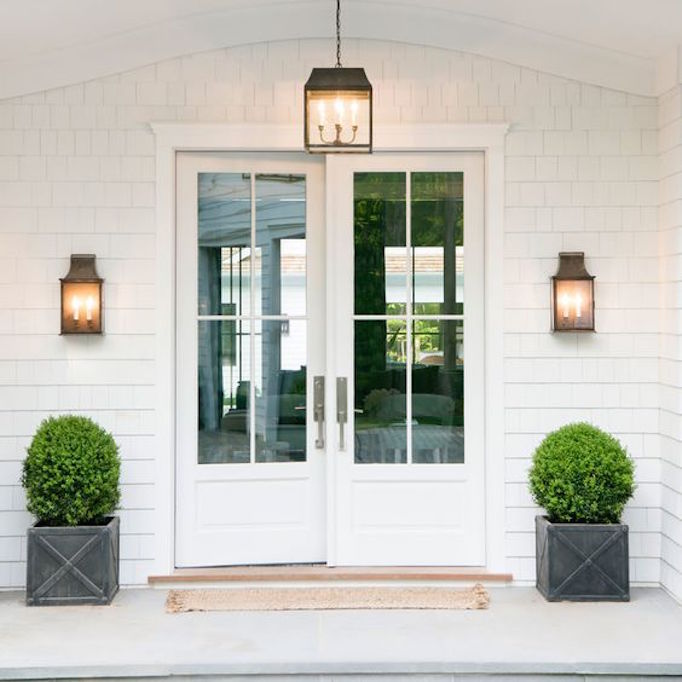 Numbers and Letters
A stylish set of house numbers and mailbox are like accessories to your entrance.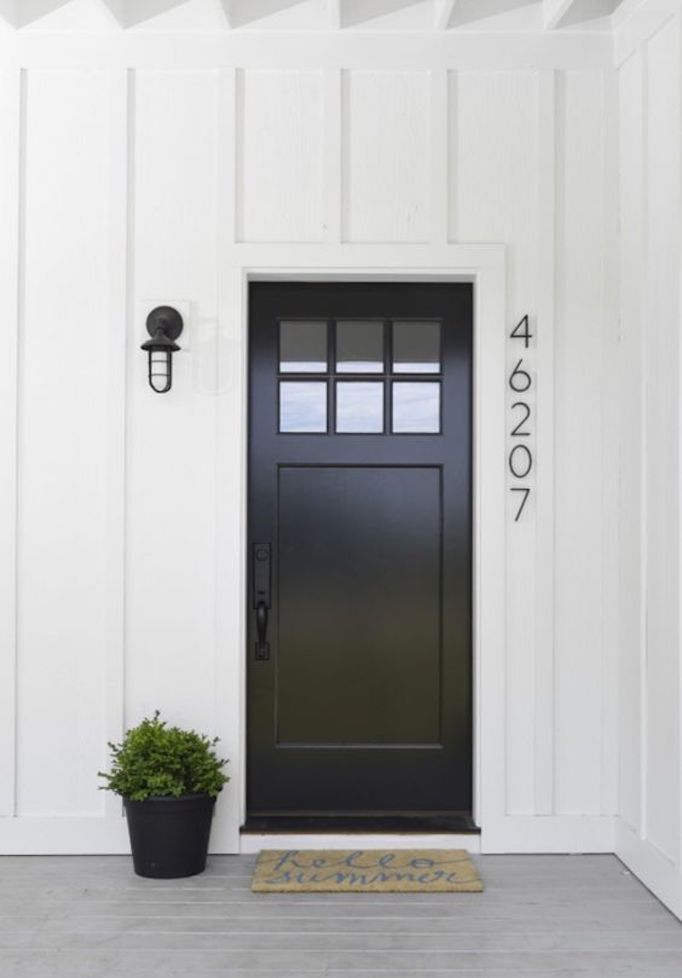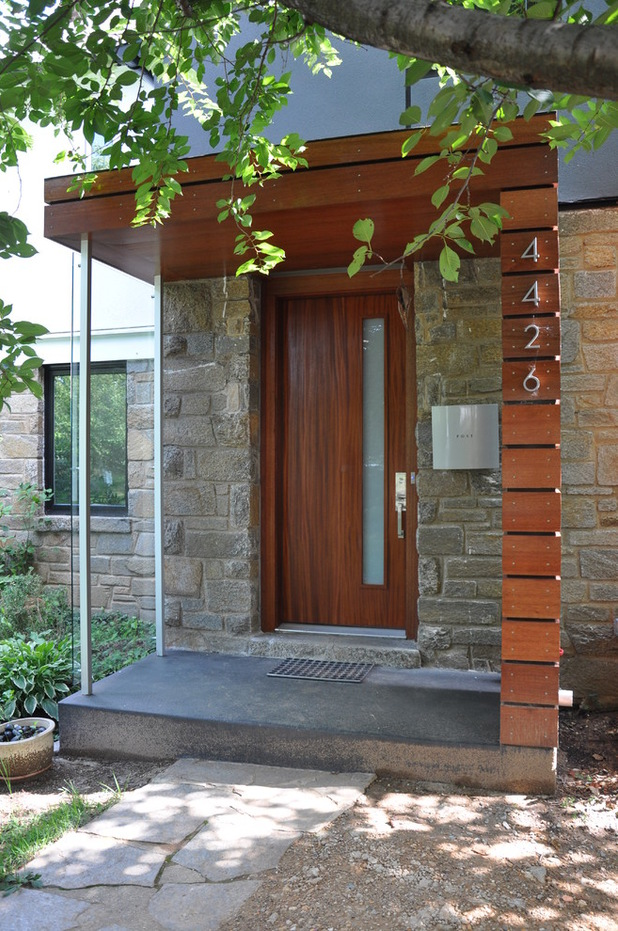 Get the Look
---
Images
1 / 2 / 3 /4 / 5 / 6 / 7 / 8 / 9 / 10 / 11 / 12