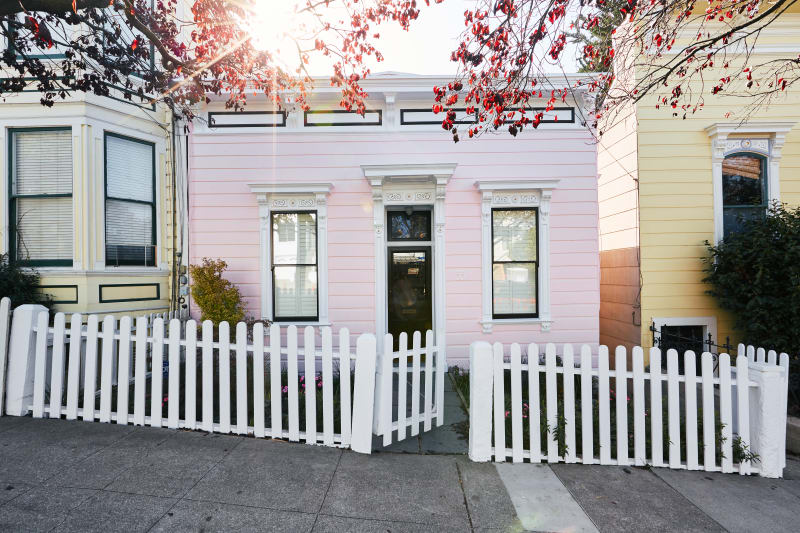 I call 900 square feet home, so I'm always intrigued by small spaces. In particular how they're designed, used and organized. Today's Inspired Interiors home tour is not only a small space (900 square feet just like me!), but a Victorian home in one of my favourite city's – San Francisco. Oh and it has a pink exterior! When it comes to small spaces, every inch counts. The How To Crew and similar sources are really helpful when it comes to inventive ways of utilizing every wall and corner. In these kinds of homes, it is important to have setups that can be multi-functional to cater to the needs of daily life.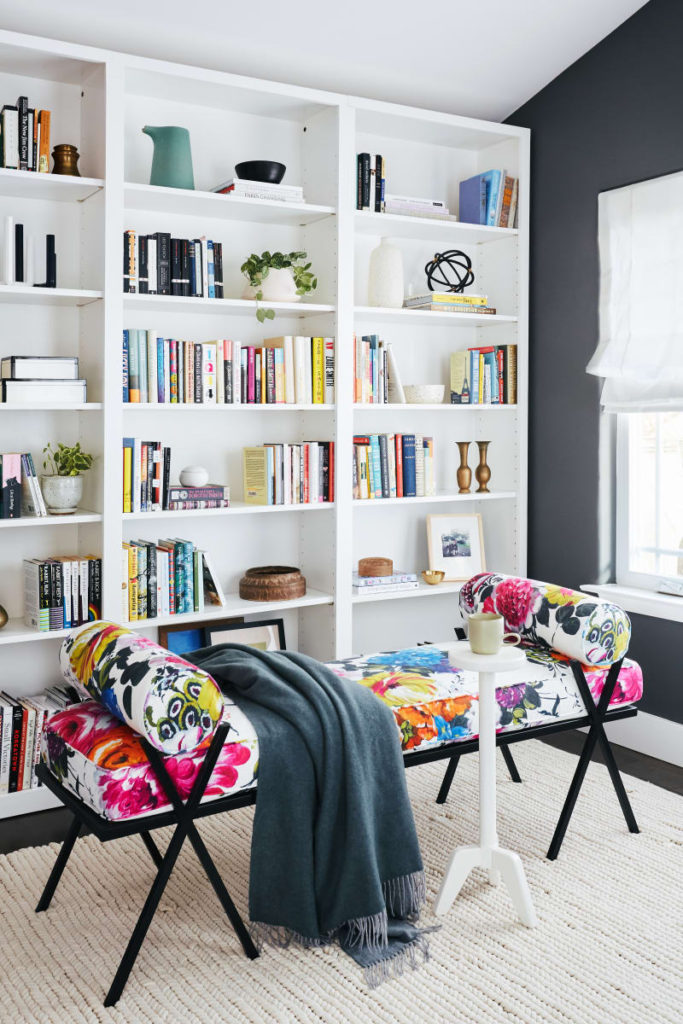 Designer Clara Jung strikes a delicate balance between modern and whimsical by injecting the home with colour, while respecting the space constraints and honoring the age of the home.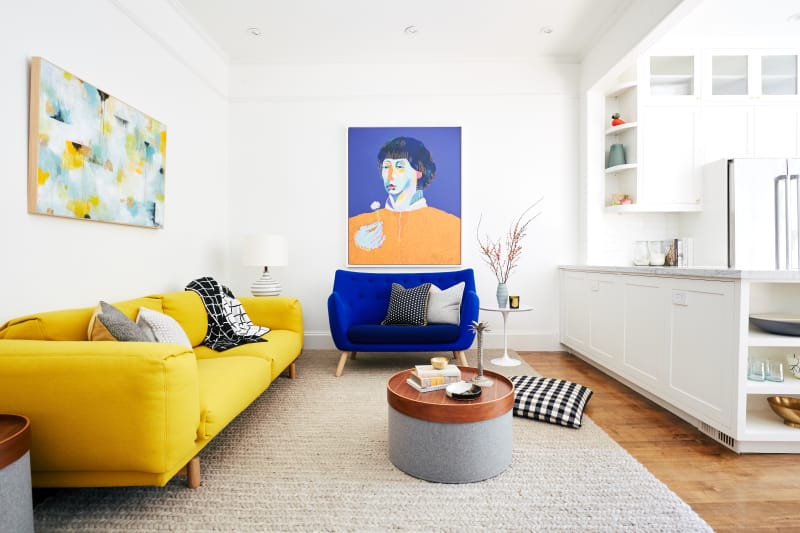 Perhaps a bit more colourful than I typically feature, this home feels playful and vibrant while being rooted in history and it's surroundings. The playful wallpaper in the dining room, not only feels like toile, but upon closer inspection, you see it features key landmarks and people of the Bay Area!
Gorgeous stained glass windows, original to the home, paired with a mid-century modern credenza create a vignette that is utterly unique, youthful and full of character.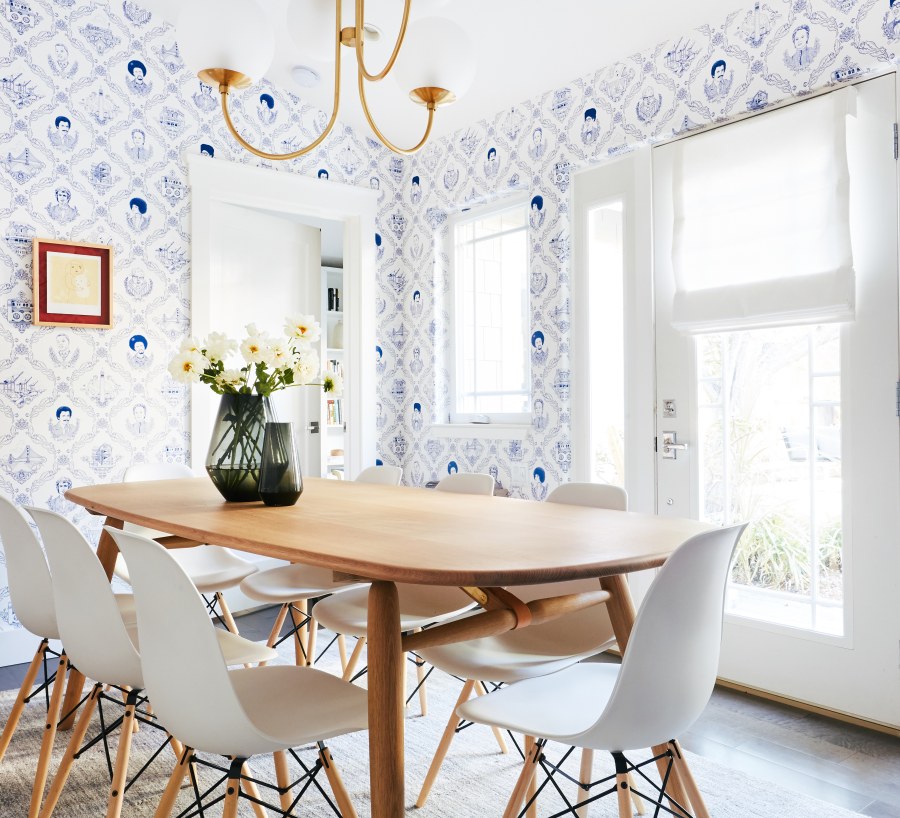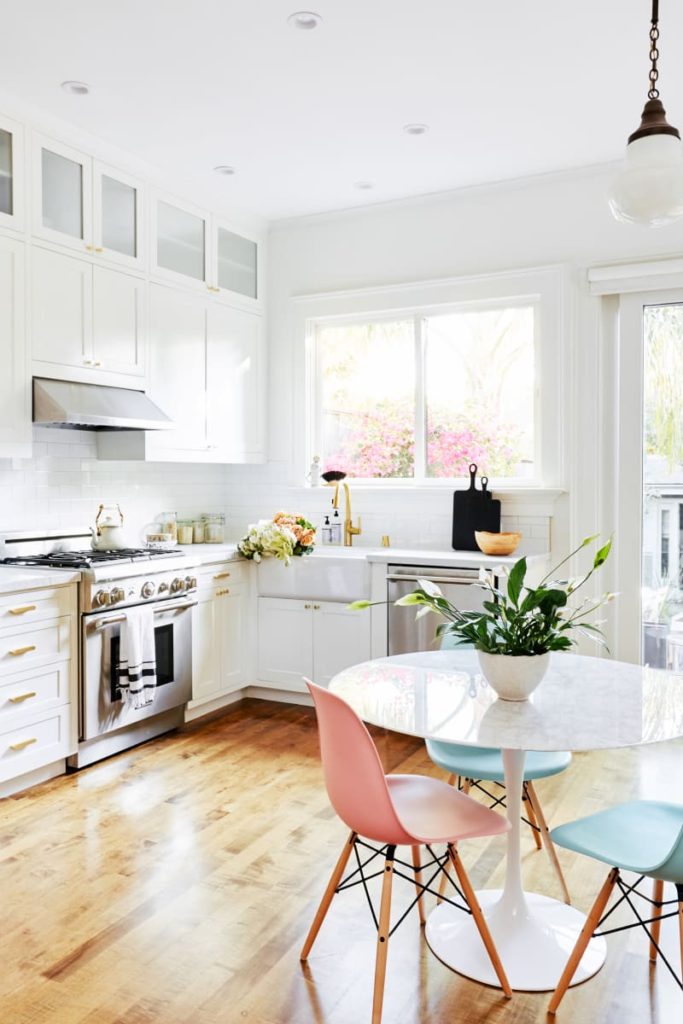 The tile of the shower surround and the statement making cement tile floors are unexpected, but work together to make a strong, yet cohesive statement. Playing to the youthful feel of the entire home.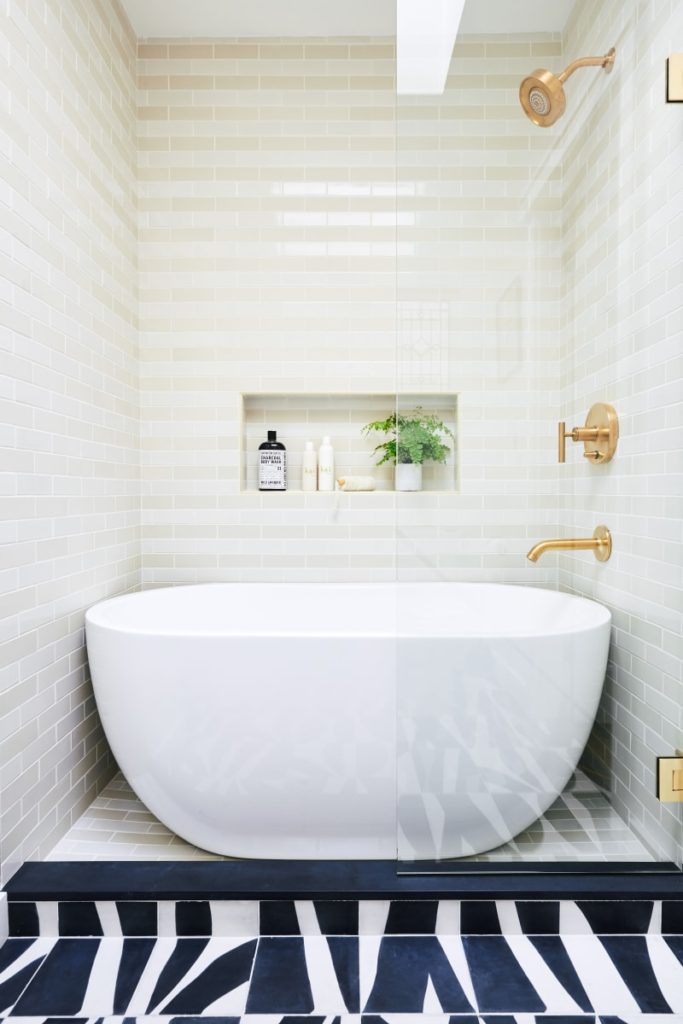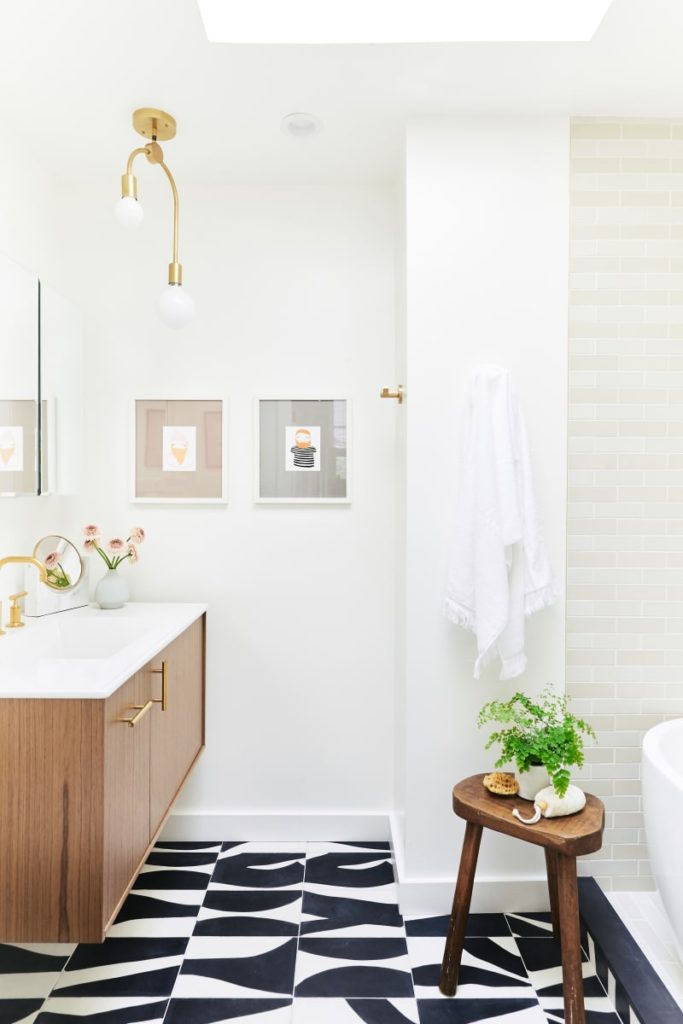 ---
Design: Carla Jung; Photography: Colin Price