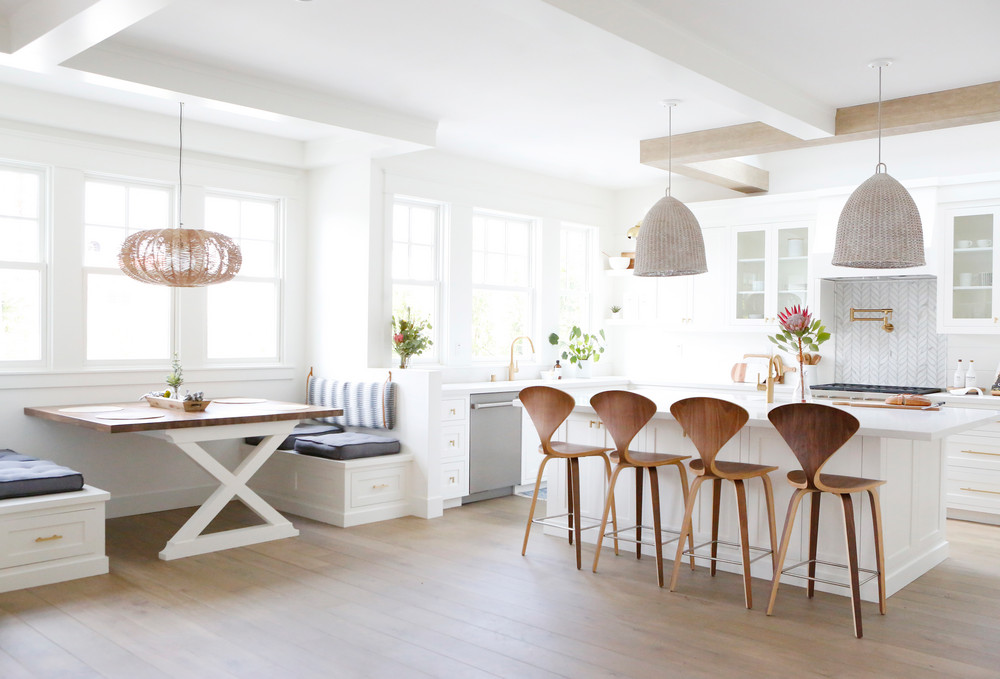 While the temperatures around here have dropped dramatically with fall's arrival, this weeks inspired interiors home tour is a light and bright coastal treat. And while you may not live near the ocean, there are plenty of smart style lessons to be gleaned.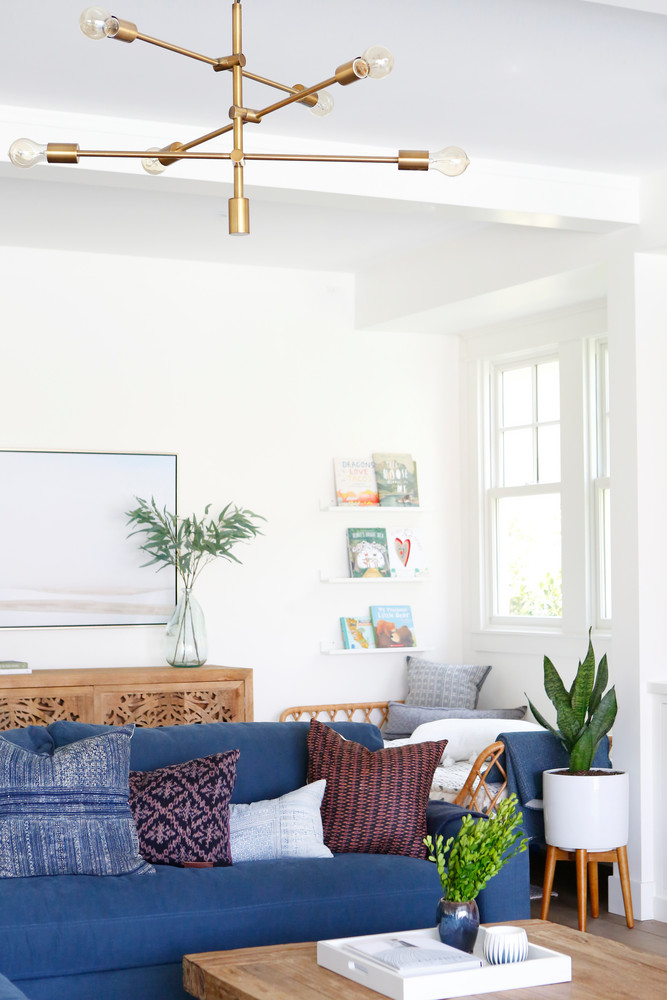 Designer Caroline Kilmartinw shares the beautiful home with her husband and young son. When designing the space with her sister, Anna Rytka, she wanted it to feel comfortable, natural, and fresh. So they kept the backdrop white for a light and fresh look, and added natural woods and fabrics for comfort.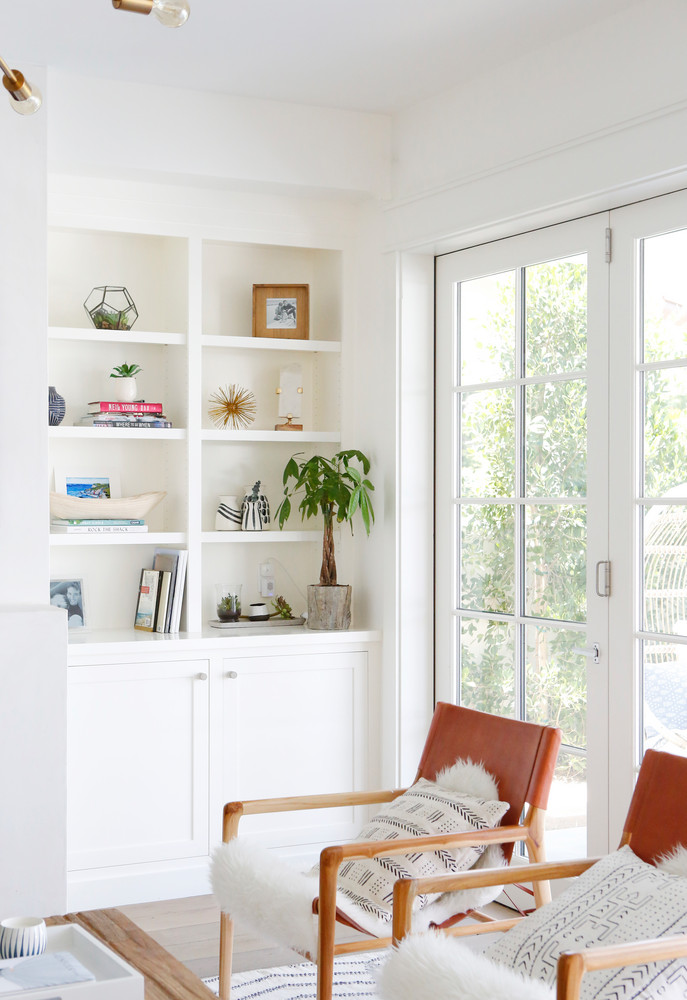 One of my favourite spots in the home is this breakfast nook. I love the generous walnut tabletop — it's similar to the ones on Brick Mill Craft Furniture. And leather strap details on the back seat cushions are a lovely touch.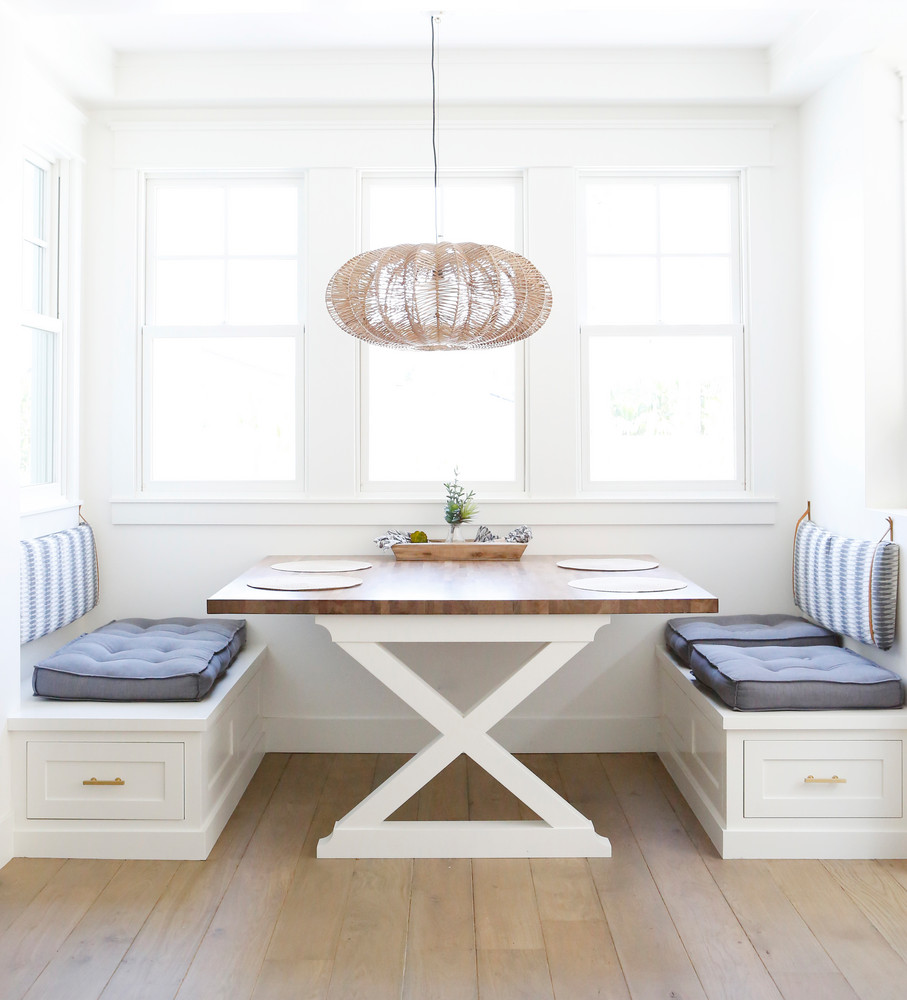 The spacious kitchen is kept bright with custom sky lights to allow as much light in as possible. Custom cabinetry hides the fridge and oven hood to create a streamlined look. And the rattan pendant above the island offers a nod to the coastal location of the home.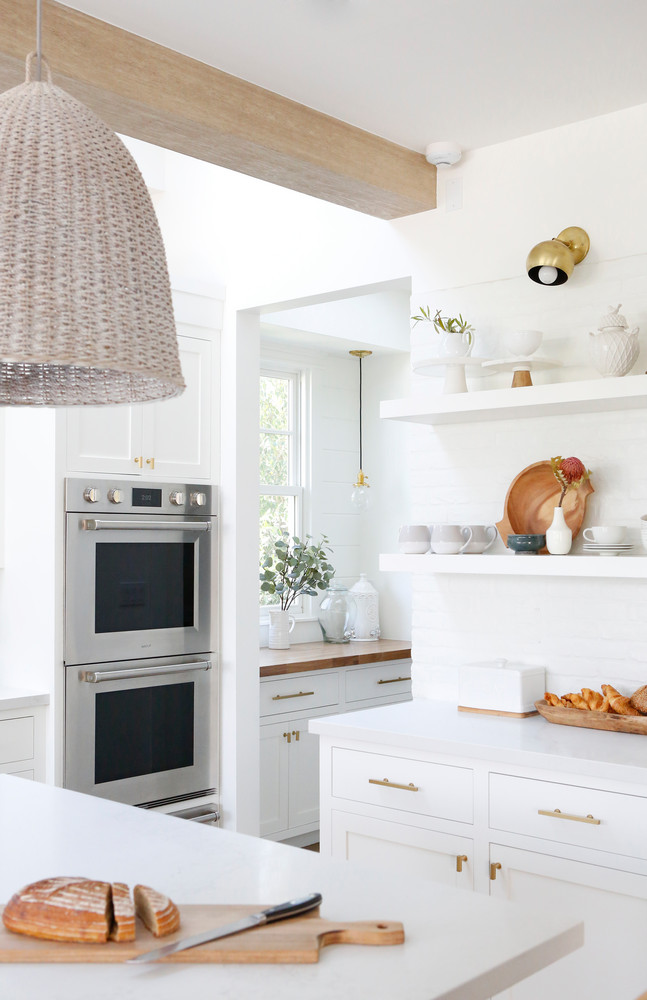 To keep the home from becoming a neutral bore, Caroline added wood beams, pops of interesting tile, vintage rugs and pillows, personal art, and lots of plants. She believes this 'makes it easy and flexible to update in the future without having to do any major renovations.' Makes smart sense.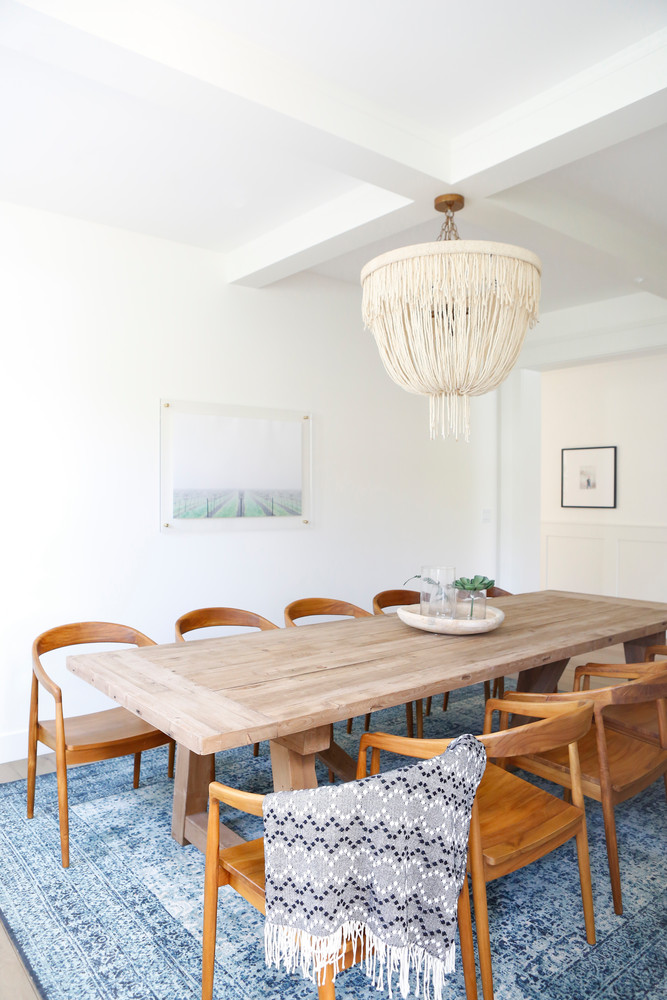 Her son's play area is just off the kitchen. A beautiful daybed and grown up buffet chest create an inconspicuous space that is a seamless and sophisticated extension of the rest of the house.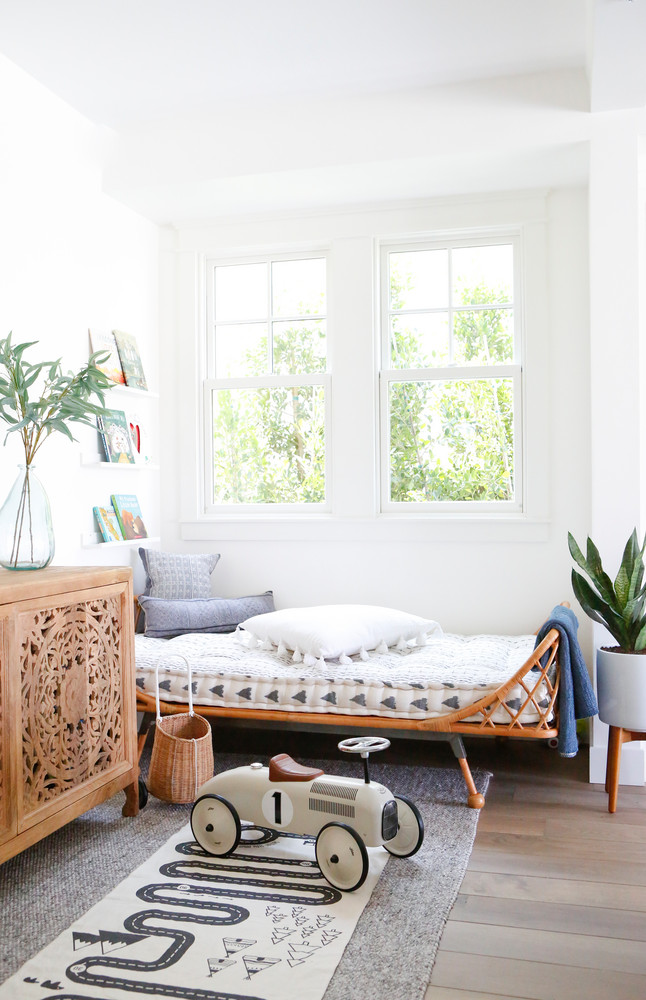 Caroline added interest and depth to the all white master bathroom with different tiles and shiplap. A great trick when designing neutral spaces.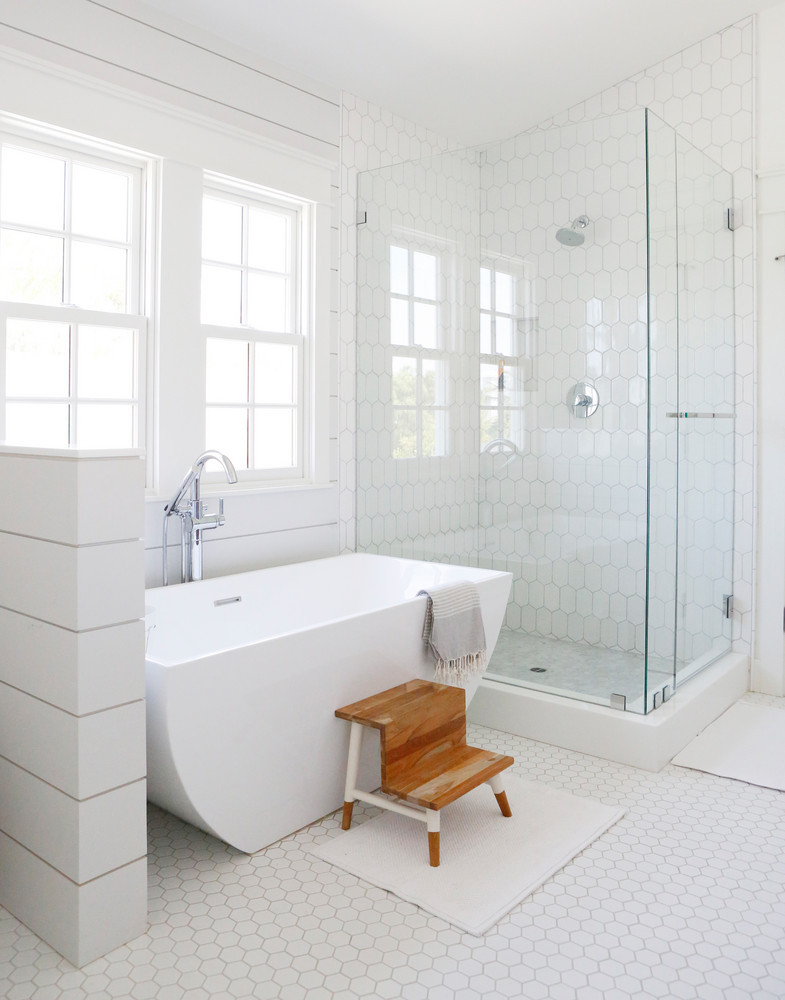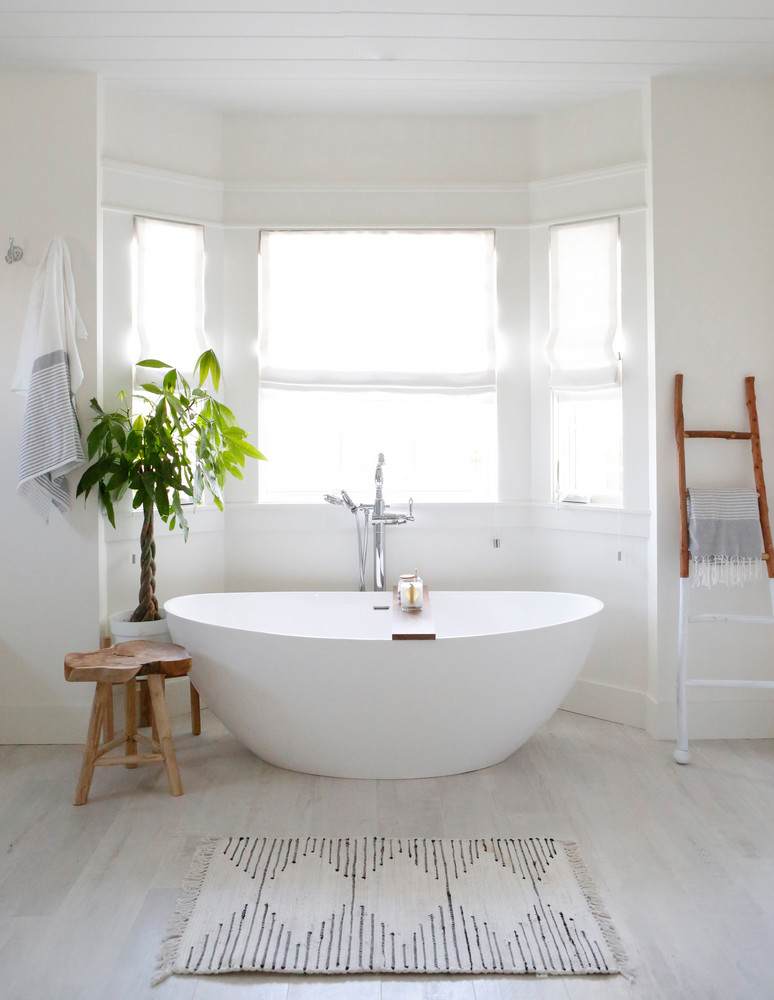 And lastly, a mix of cozy textures and high contrast patterns elevate the monochromatic decor in the master bedroom, while keeping it soothing and cozy.
Get the Look
---
Design: Caroline Kilmartin & Anna Rytka; Photography: Dustylu