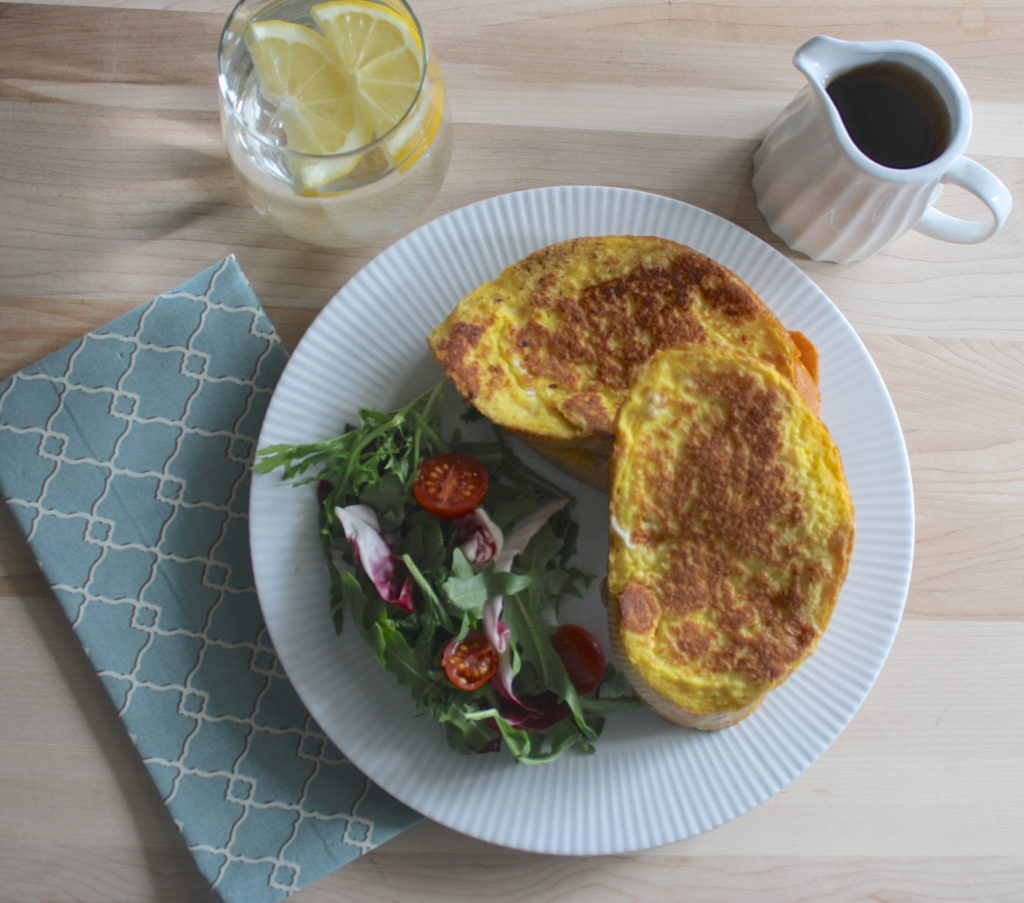 This year we'll be celebrating Easter with this delicious brunch!  The perfect mix of savory and sweet, with even a little bit of greens thrown in!  Perfection!
Ingredients
Unsalted butter at room temperature for pan
1 loaf French bread, cut into 8 slices
8 thin slices ham, plus more for topping (optional)
8 ounces Gruyere, grated, plus more for topping (optional)
8 large eggs
2/3 cup whole milk
Coarse salt and freshly ground pepper
Pure maple syrup
Directions
Preheat oven to 225 degrees, I like to pop the toast into the oven as they're done to keep them warm.
Make a deep slit in each bread slice to create a pocket. Stuff each with 1 slice of ham, then divide cheese evenly among pockets
Whisk together eggs and milk in a bowl until combined, and season with salt and pepper. Pour egg mixture into a deep dish.
Heat a non-stick pan on medium heat, add butter.
As the pan is heating up, add bread slices to the egg mixture allowing them to soak for a few seconds on each side, until well coated.  Cook each slice until golden brown, about 2 to 3 minutes on each side.  As the toast is cooked place onto a cookie sheet in the preheated oven.  Continue cooking until all of the toast is done, depending on the size of your pan, you may be able to cook a few at a time.
Serve with warm maple syrup and a side salad.  Enjoy!