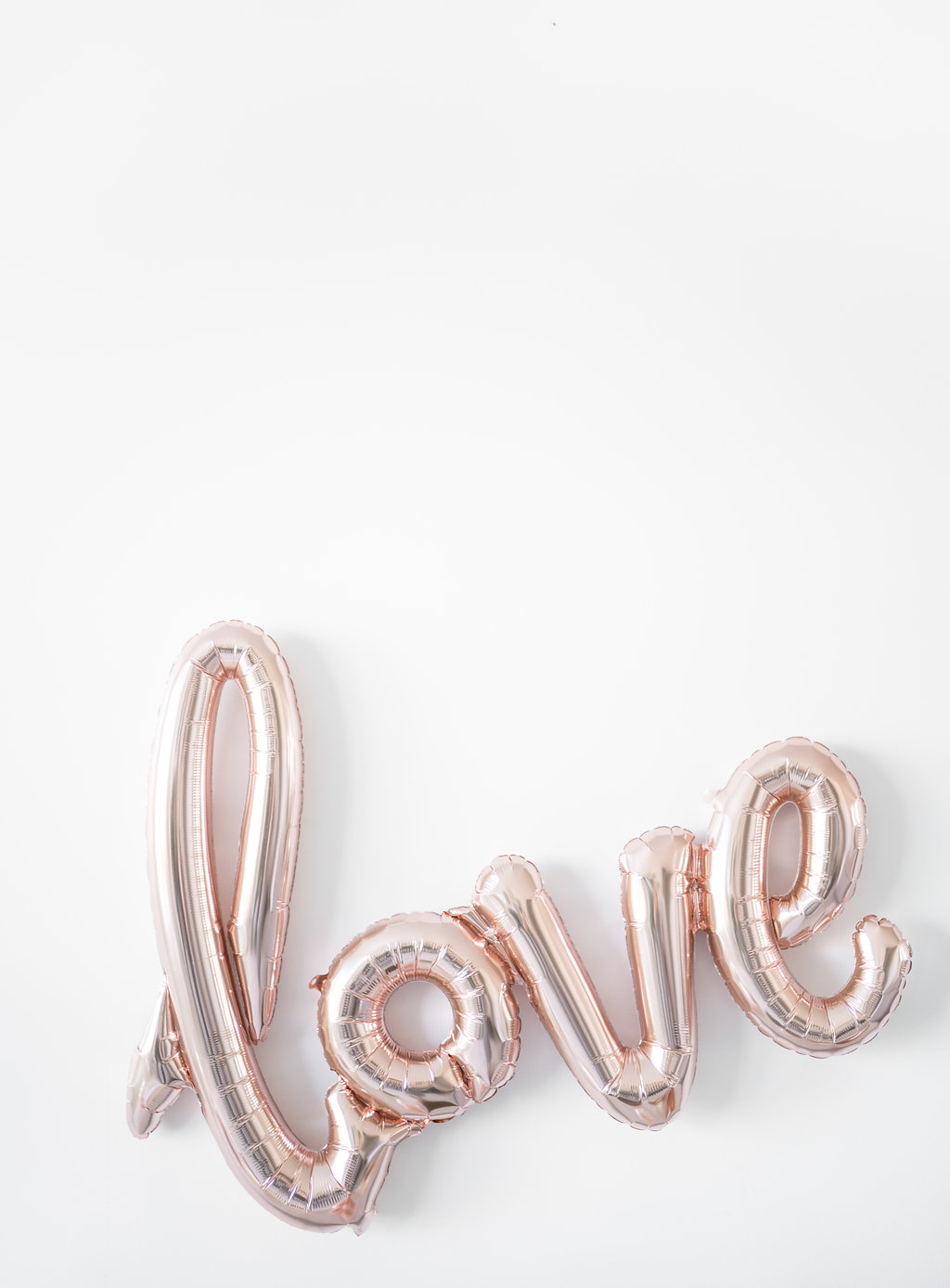 And just like that January is gone and February in all it's candy heart glory is here! Sappy? Yes. Commercialized? Definitely. Fun? Absolutely! Despite the gushy, over the top romanticism of the day, I love Valentines Day. A day to celebrate love in all it's forms – yes please. One of my favourite ways to celebrate the month of love, is with a Galentine's Soiree. As a single woman well into her 30s, my girlfriends are my everything. My chosen family. The ones who support me, love me and cheer me on. Without them, I'd quiet simply be lost.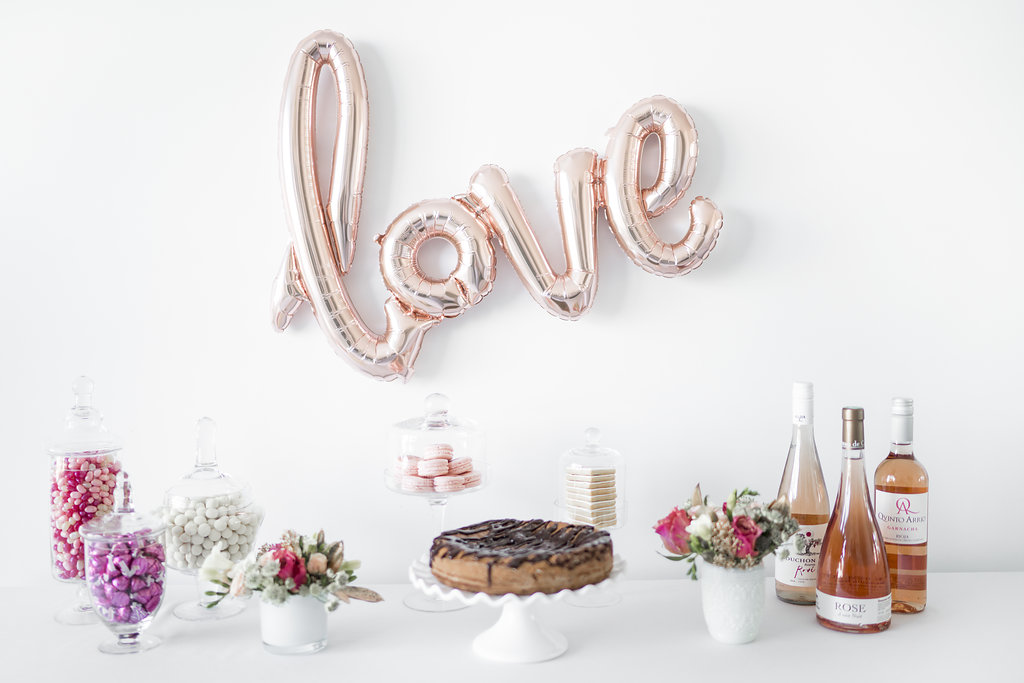 And what better way to celebrate the friendships you've forged, the life moments you've shared and the stories you'll take to your grave than sipping on Rosé while nibbling on cookies, macarons and the most delicious brownie tart ever? Scroll through for some fun and easy Galentine's Day inspiration.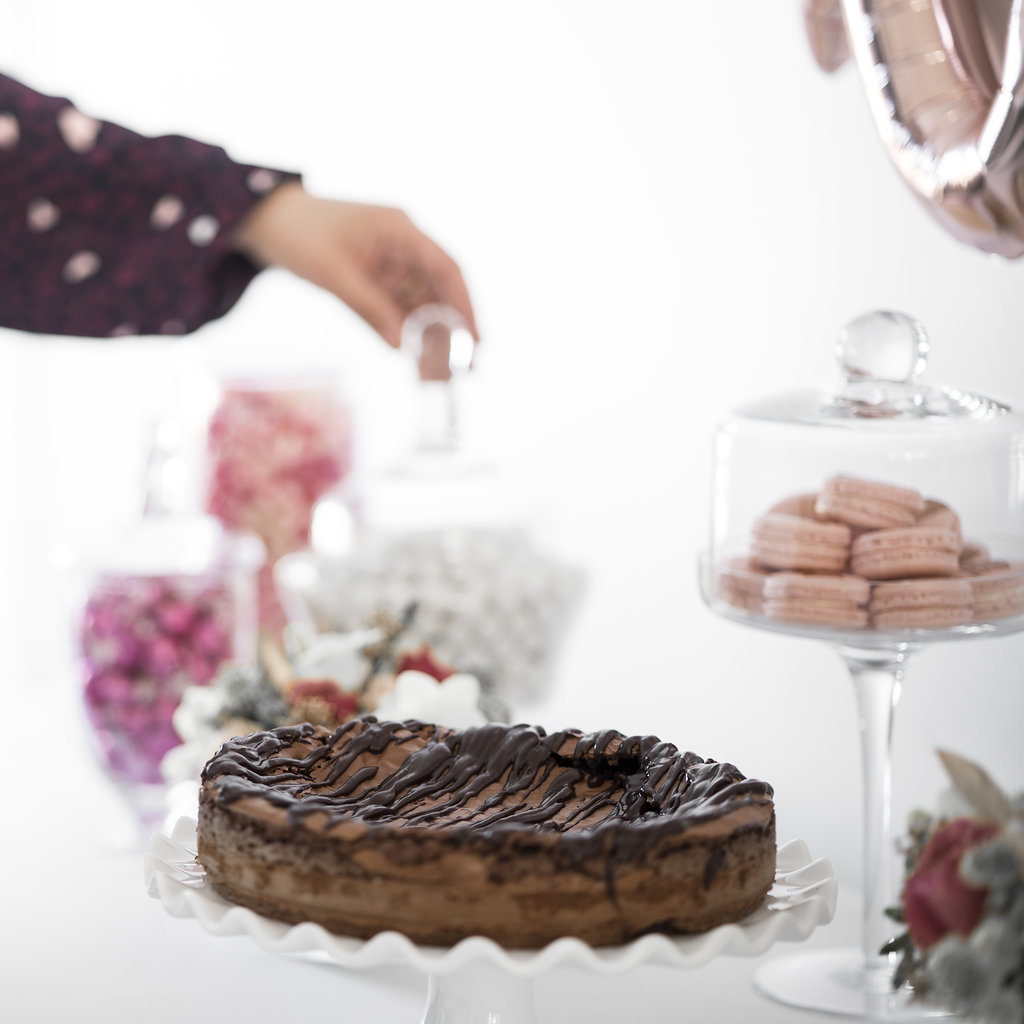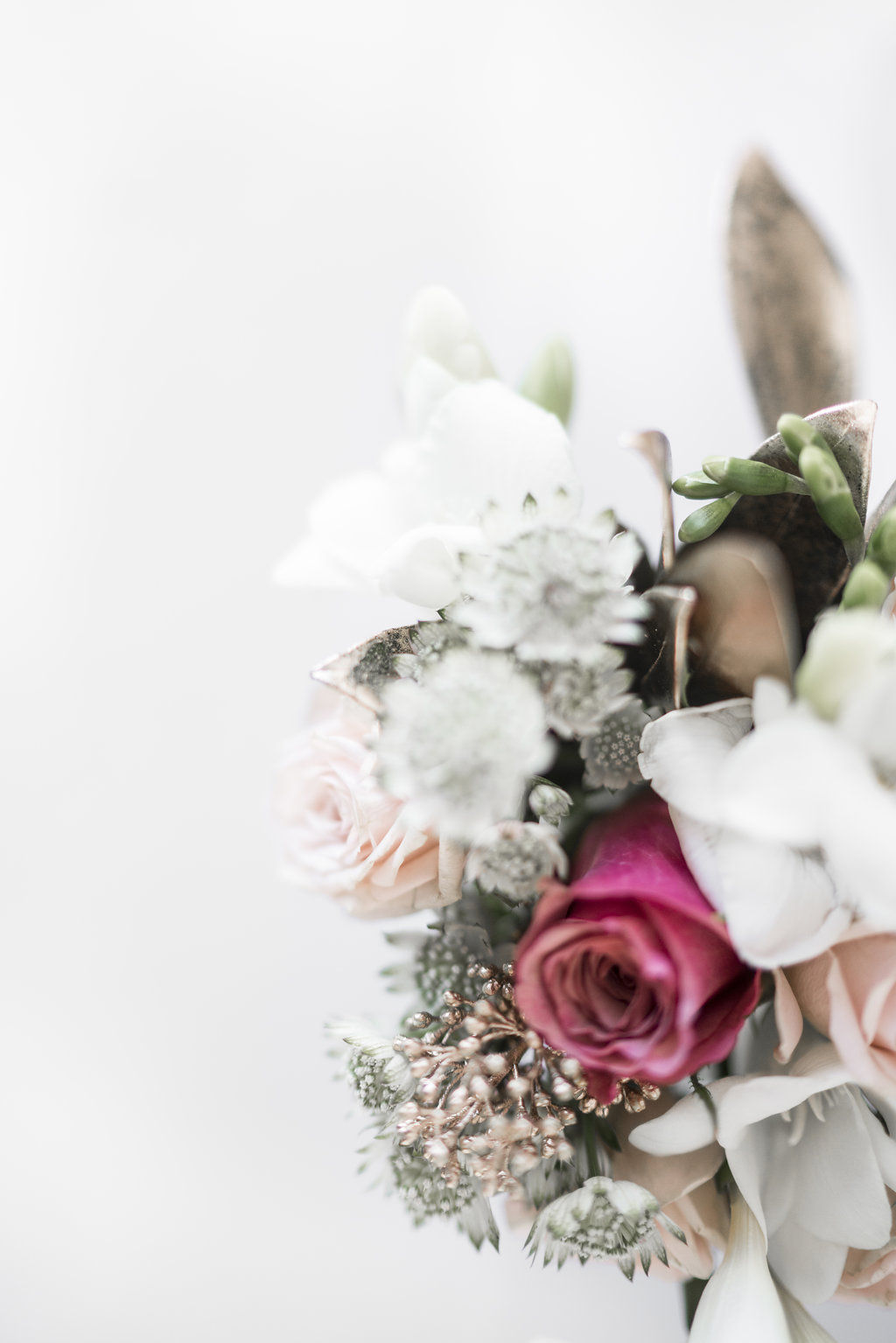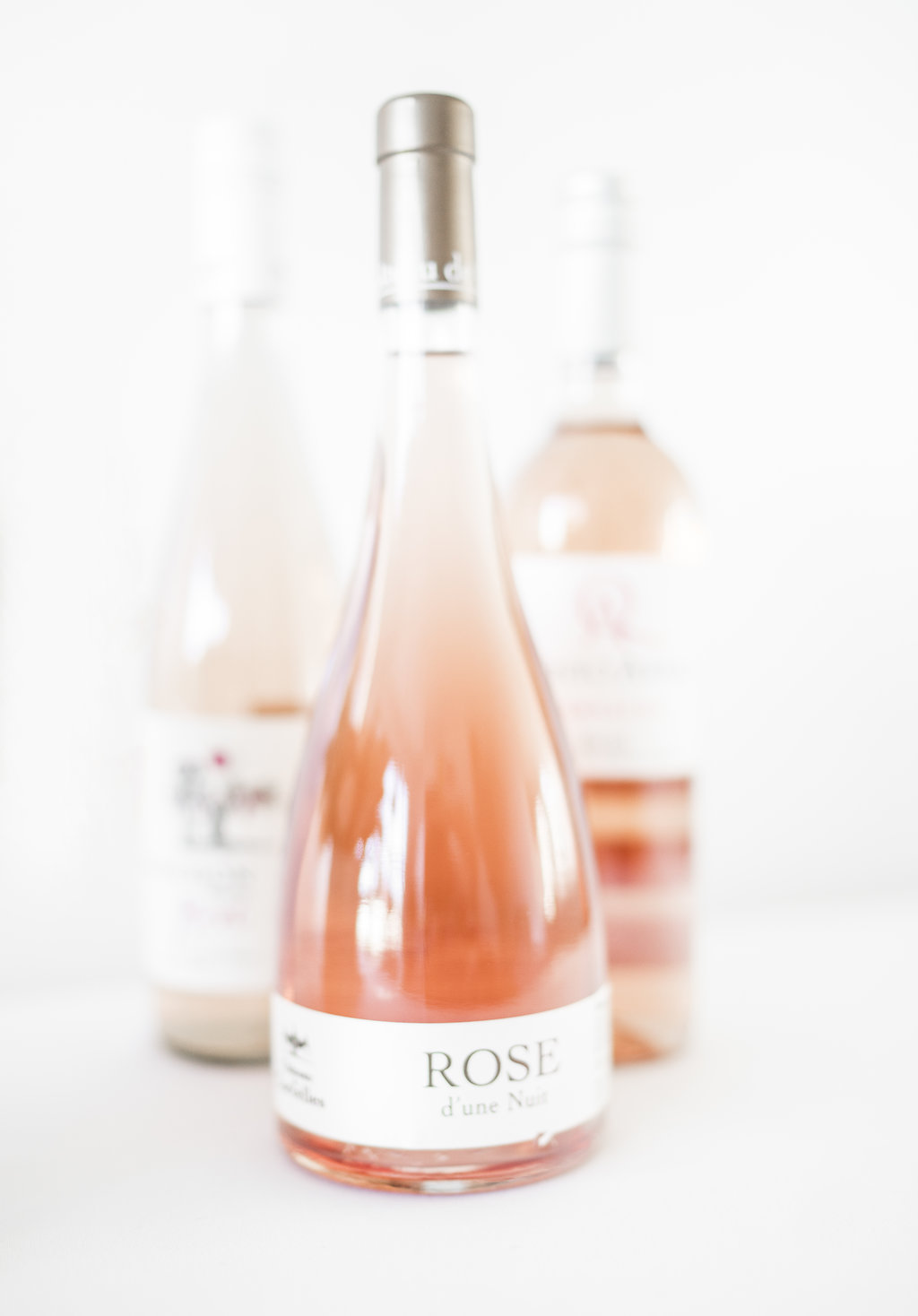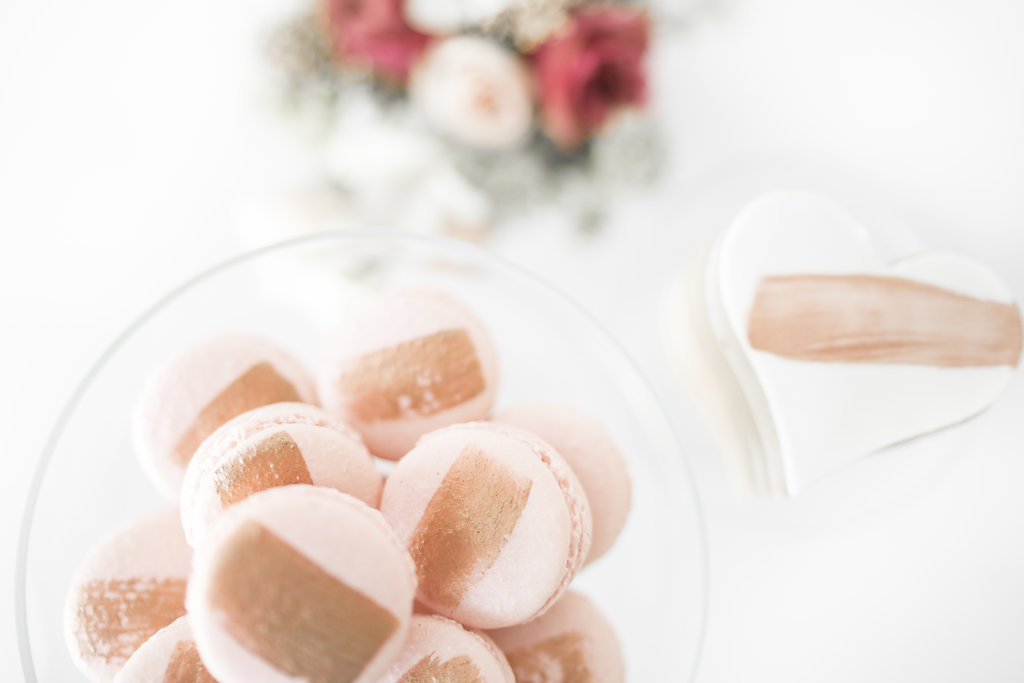 Nothing says Valentine's or Galentine's Day like chocolate and Ina Garten's Brownie Tart is the perfect chocolatey goodness for an evening with your best girlfriends.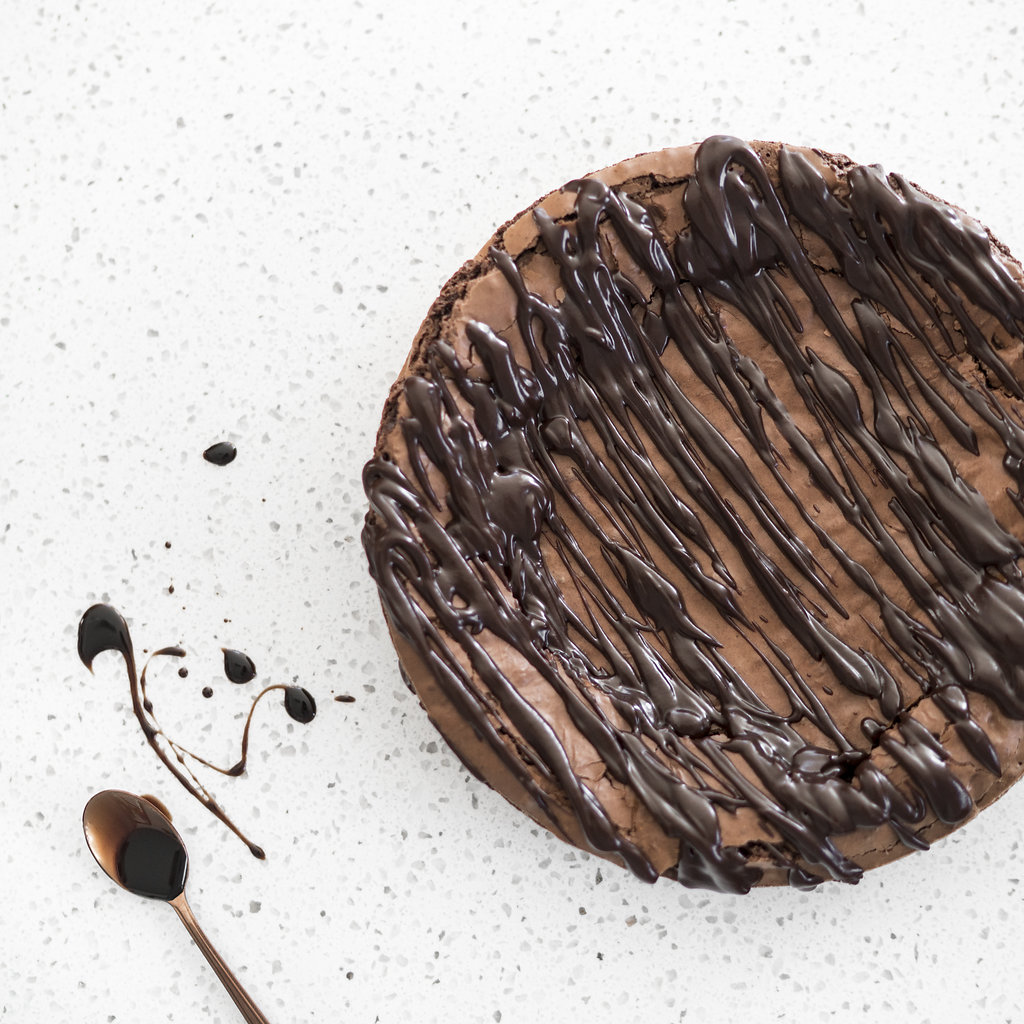 And because celebrating your besties calls for bubbles, I've got the prettiest way to serve Prosecco – with a beautiful blooming Wild Hibiscus Flower. I discovered these edible flowers in syrup while searching the web for Galentine's Day inspiration. Simply place a flower in the bottom of a glass, top with bubbles and watch it open up! Top with a little extra syrup for added sweetness and a romantic Kir Royale like effect!
You could also have a girls' night in with your galentines! Put on your cute animated character onesies, pop open a bottle of champagne, and get on with a ladies' night in! Surely, it wouldn't hurt to have a night entirely to yourselves, celebrating each other and the spirit of love with each other.
Cheers to the ladies in the lives that hold us up!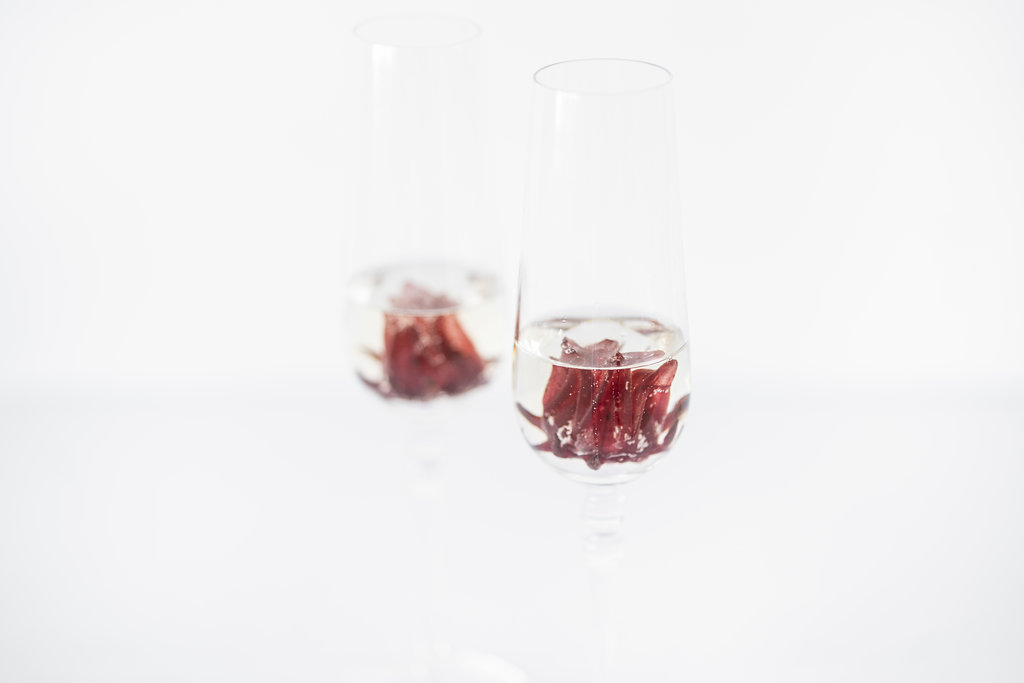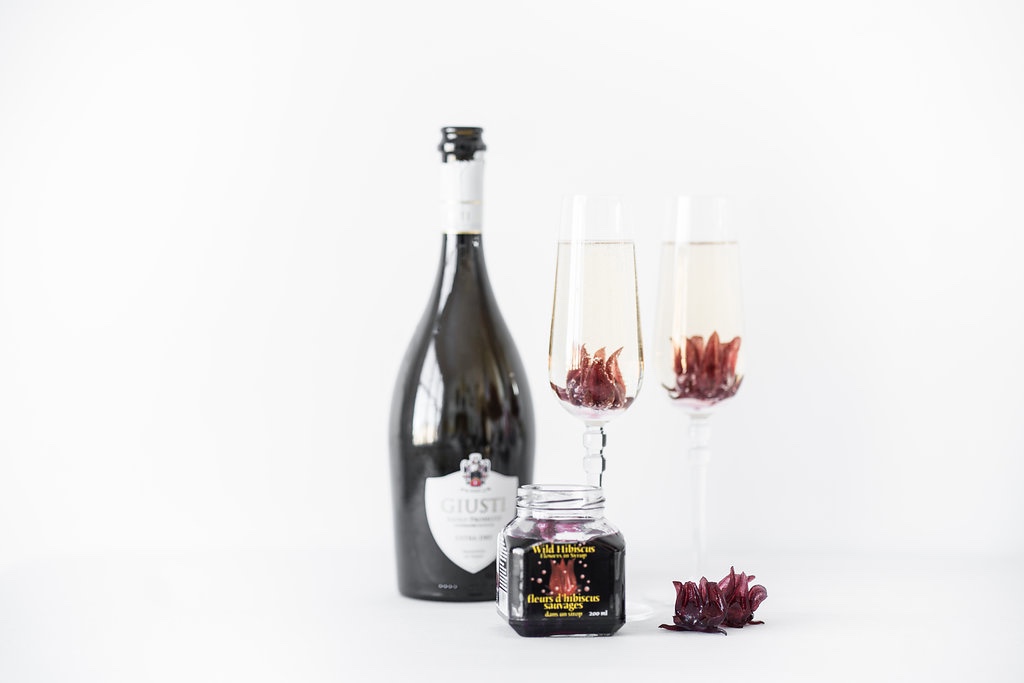 ---
Styling: Neelam Gurm; Photography: MJay Photography