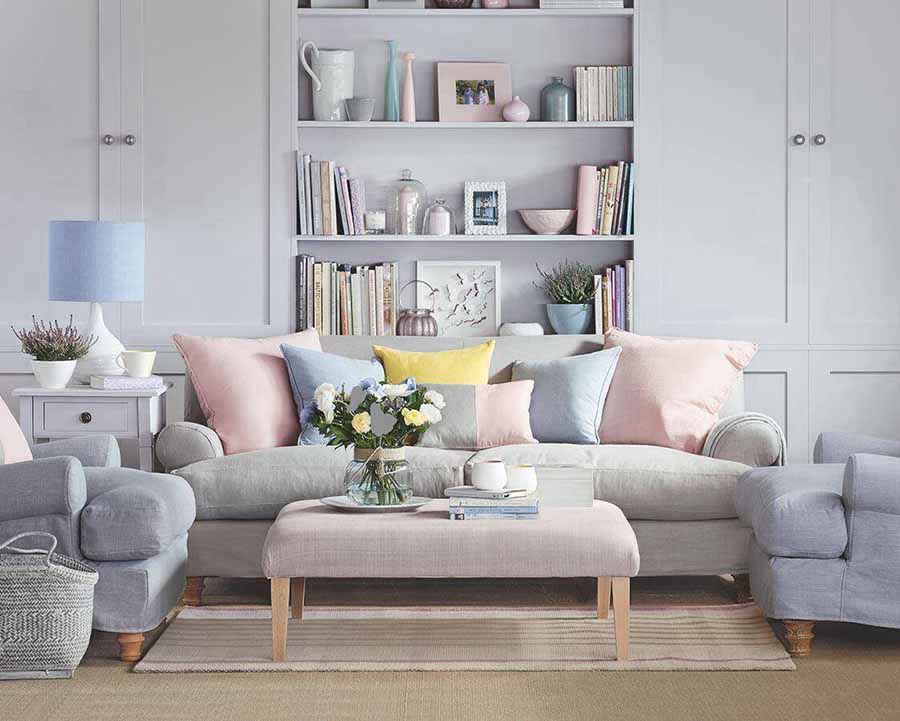 Source
Spring is officially here and that means two things – pastels and Mini Eggs!  Every year, I convince myself I'm putting out Mini Eggs as part of my Easter Decor and every year I devour them in mere moments.  Why break with tradition?  Here they are again this year!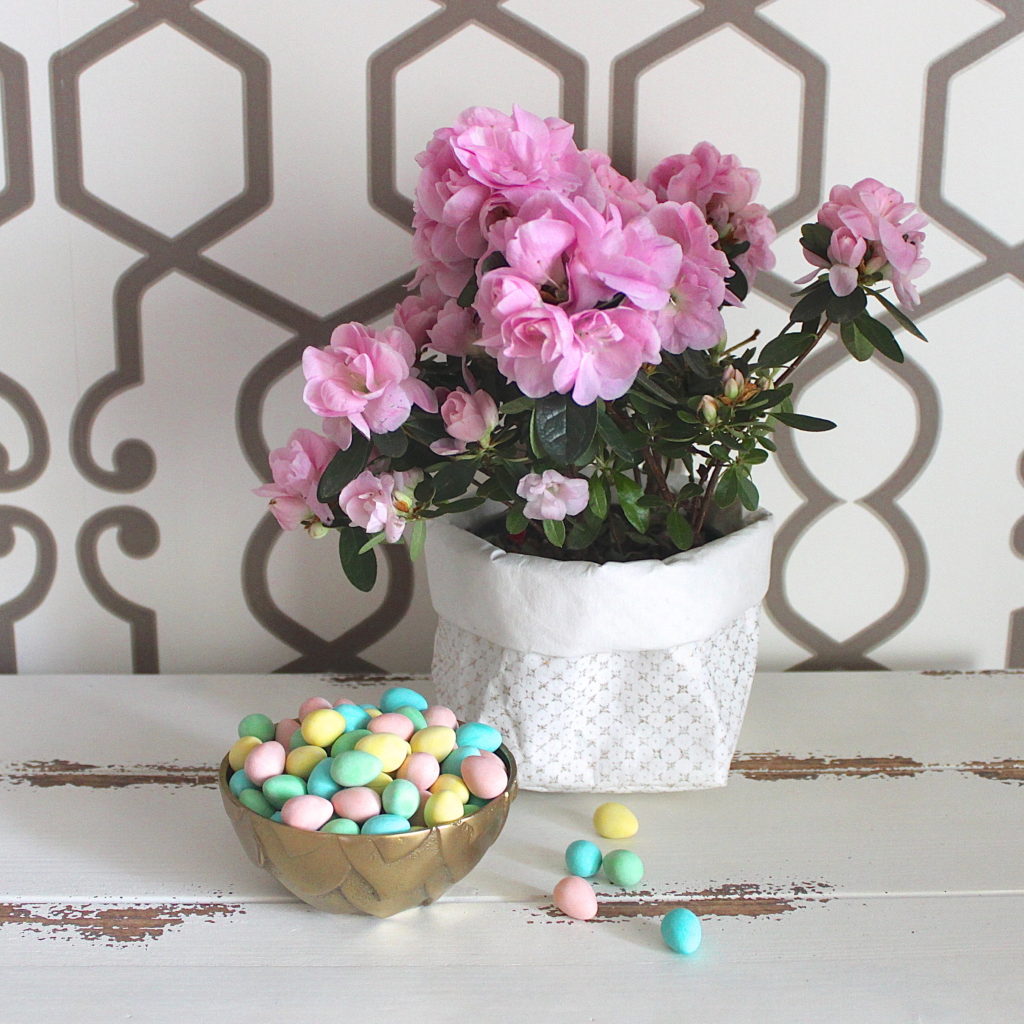 Joking aside, Easter brings with it a sense of newness and the excitement and energy of fresh starts, which lends it's perfectly to lightening up our interiors and decor.  I've pulled together some of my favorite Easter Decor tips to create a fun and inviting space for family and friends.
Nothing says Easter to me like fresh flowers and in particular, tulips!  They are abundant and inexpensive at this time of year, bunch a few different colours together for your Easter tablescape, bedside table, bathroom, laundry room, and anywhere else you can think of!  Visiting Holland during tulip season is definitely on my bucket list, but until then, I'll settle for filling my home with them for Easter.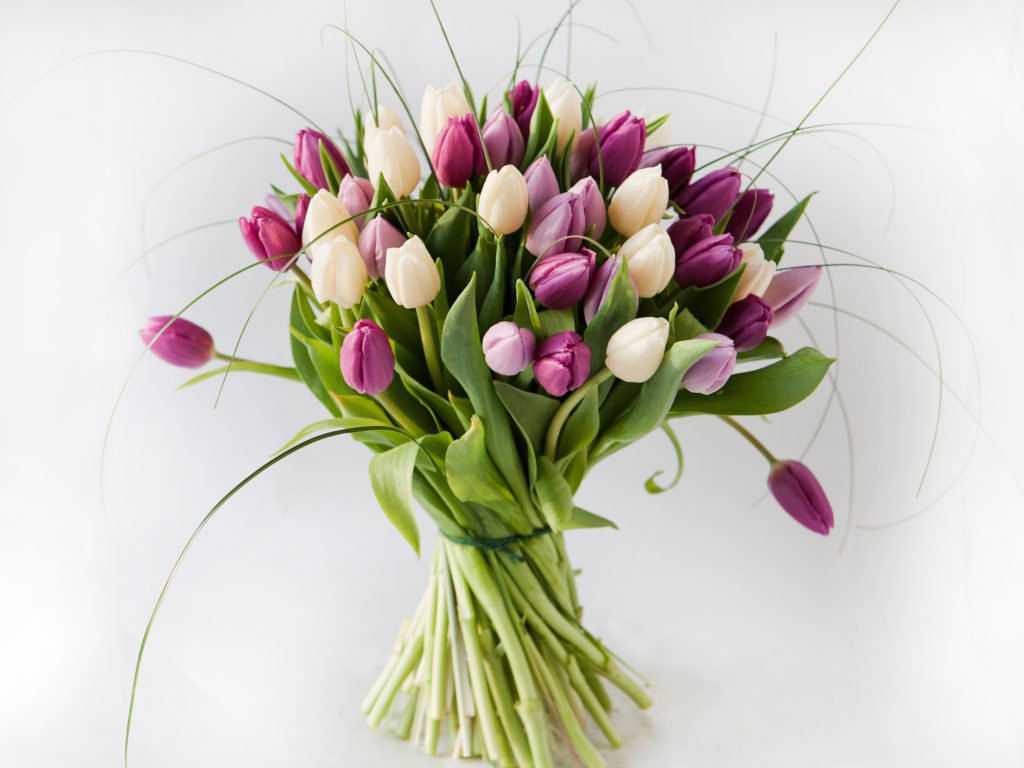 Easter Decor is as synonymous with bunnies as it is pastels.  Preparing for the holiday is a great time to switch out bold colours and patterns for softer tones.  Pastels are a natural choice.  Soft, feminine, perfect.  And with Pantone's colours of the year being Rose Quartz and Serenity, there are a plethora of accessories to choose from.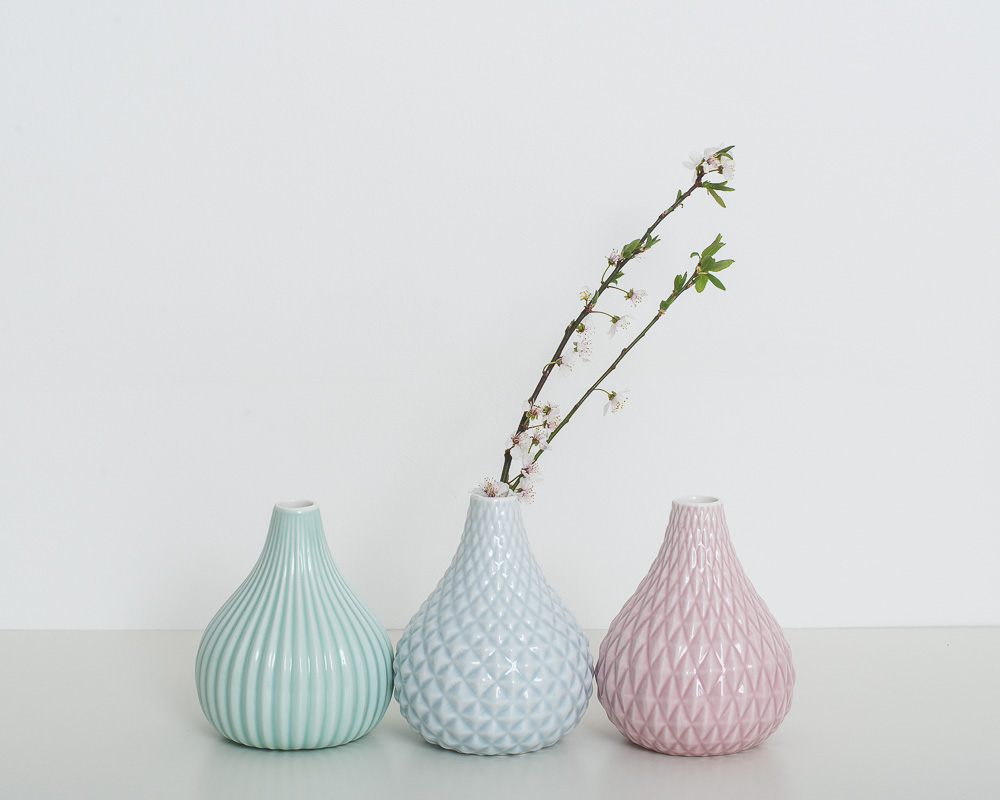 Source
Sprinkling some bold accents in amongst the pastels will keep your space from becoming boring, adding interest and depth.   This is a great time of year to bring out bold pottery and dishes.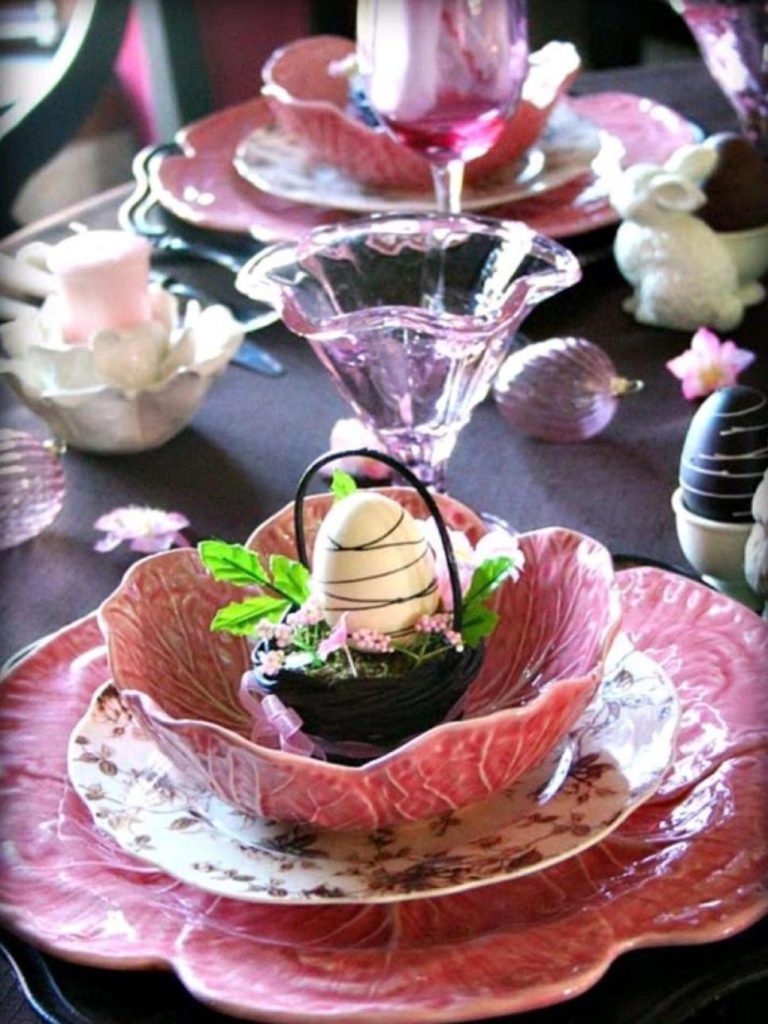 Source
Don't just save the eggs and bunnies for the little ones, why not incorporate then into your Easter Decor?  If you're like me and have a self control problem around Mini Eggs, opt for decorative ones instead!  Or why not decorate them yourself!  Click here for some great how to's from spirit animal, Martha Stewart.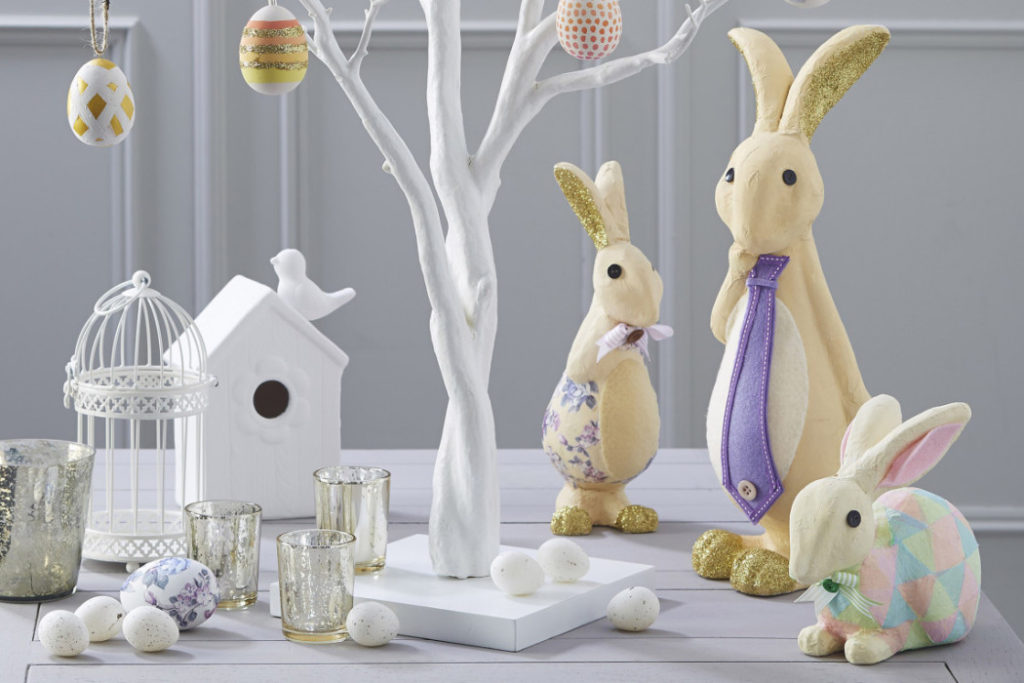 Source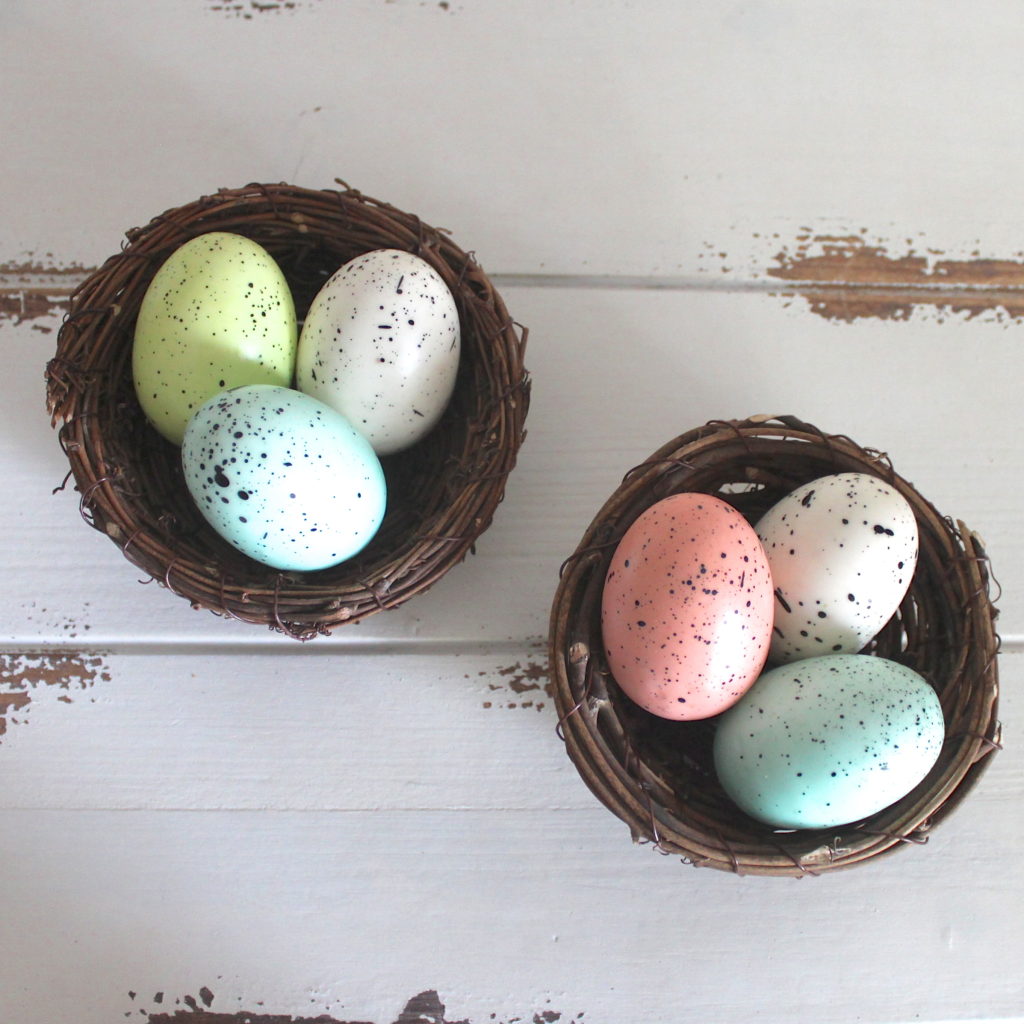 And lastly, bring the outdoors in.  Branches, in particular Manzanita branches which are beautiful and dramatic, are a great addition to vases.  You can even hang things off of them for a bit of whimsy.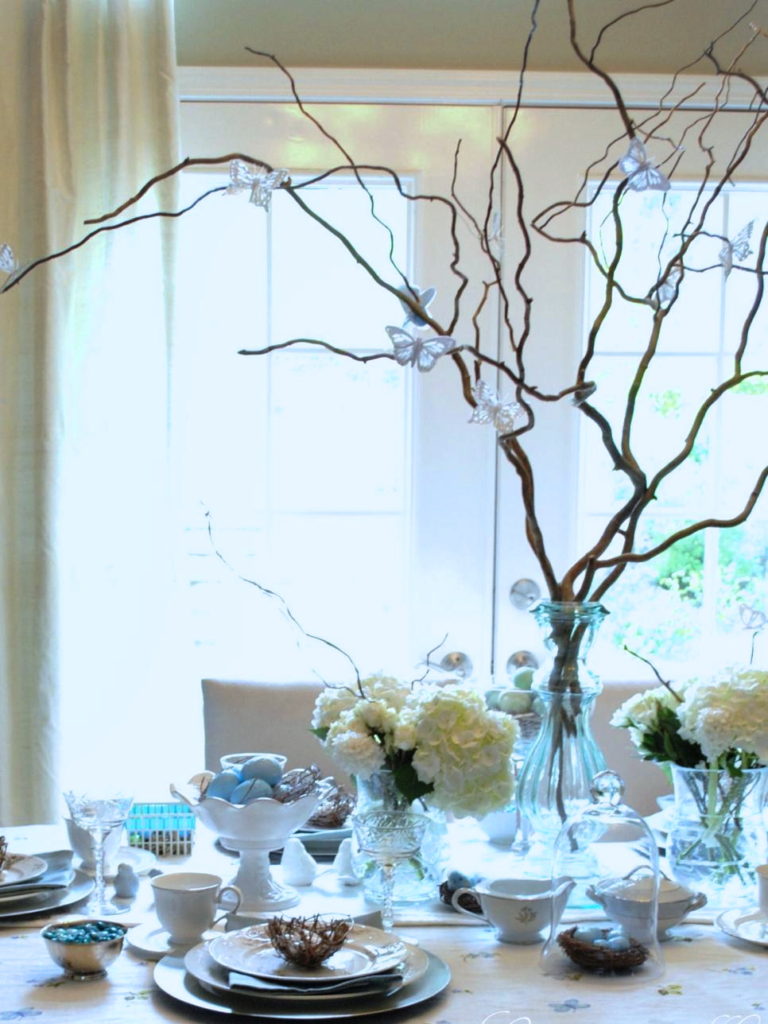 Source
How do you get your space ready for Easter?  I'd love to know!  Please feel free to share in the comments below.