What a fun week it's been!  Sharing how I decorated my tree this year has been a blast!  This truly is my favorite time of year and I just could not wait to get started on my tree when I spotted the rose gold ornaments and decorations at Pier 1 and Crate and Barrel.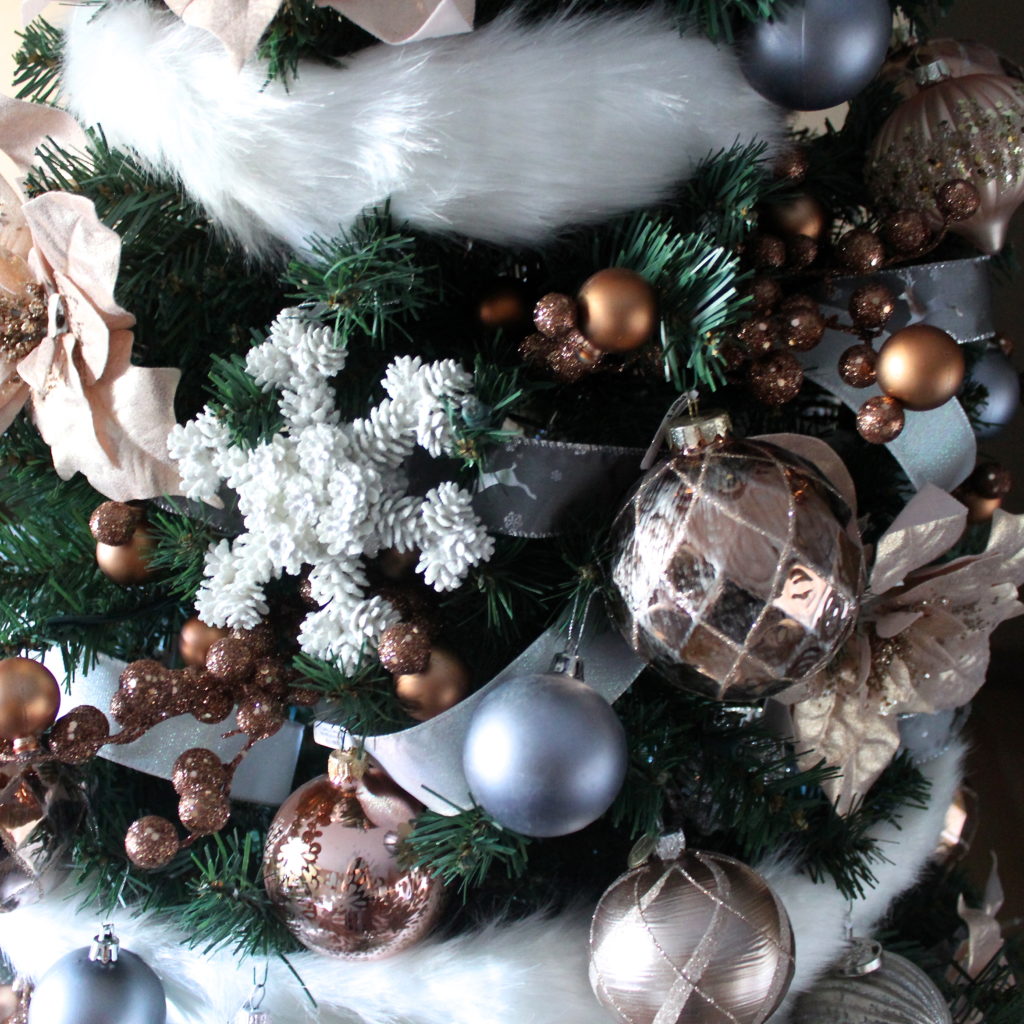 Before we get to the reveal, here's a quick recap:
We started the week by sharing how to add Ribbon to our tree.  One of my favorite parts of decorating my tree each year!
We then moved onto adding Flowers, Berries and Branches – the perfect way to fill in holes and add some sparkle and shine.
All that's left now is adding the ornaments.  I like to start with the larger ones, again filling in gaps and alternating between the colours I'm using – this year I had a gray and rose gold theme.  I made an effort to evenly distribute them throughout the tree, once again nothing too scripted, but we do want to achieve an overall balanced look.  And then finish off with smaller and sentimental ornaments, saving these for last will make sure they are visible to be enjoyed.  There you have it, the easy formula I use to decorate my tree every tree year.
And here my friends is my finished tree!  I am SO happy with how it turned it out!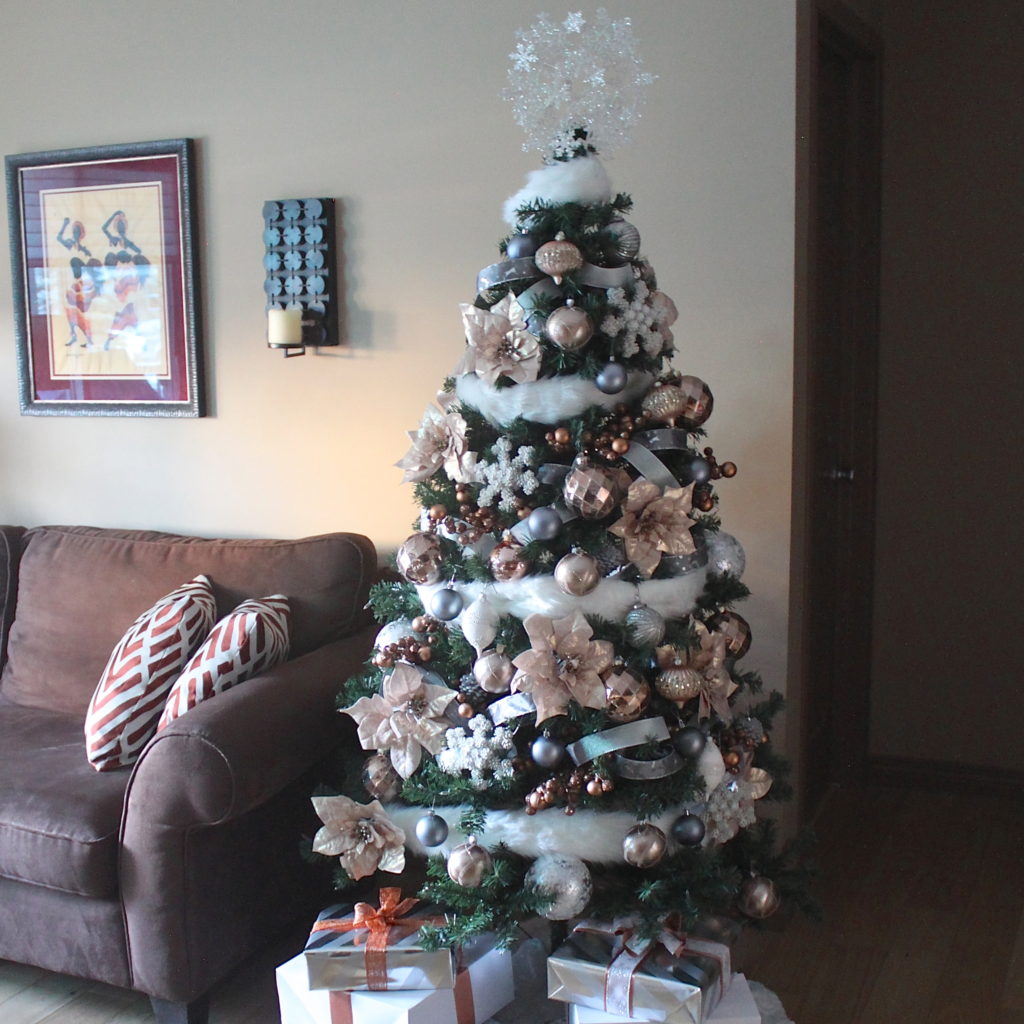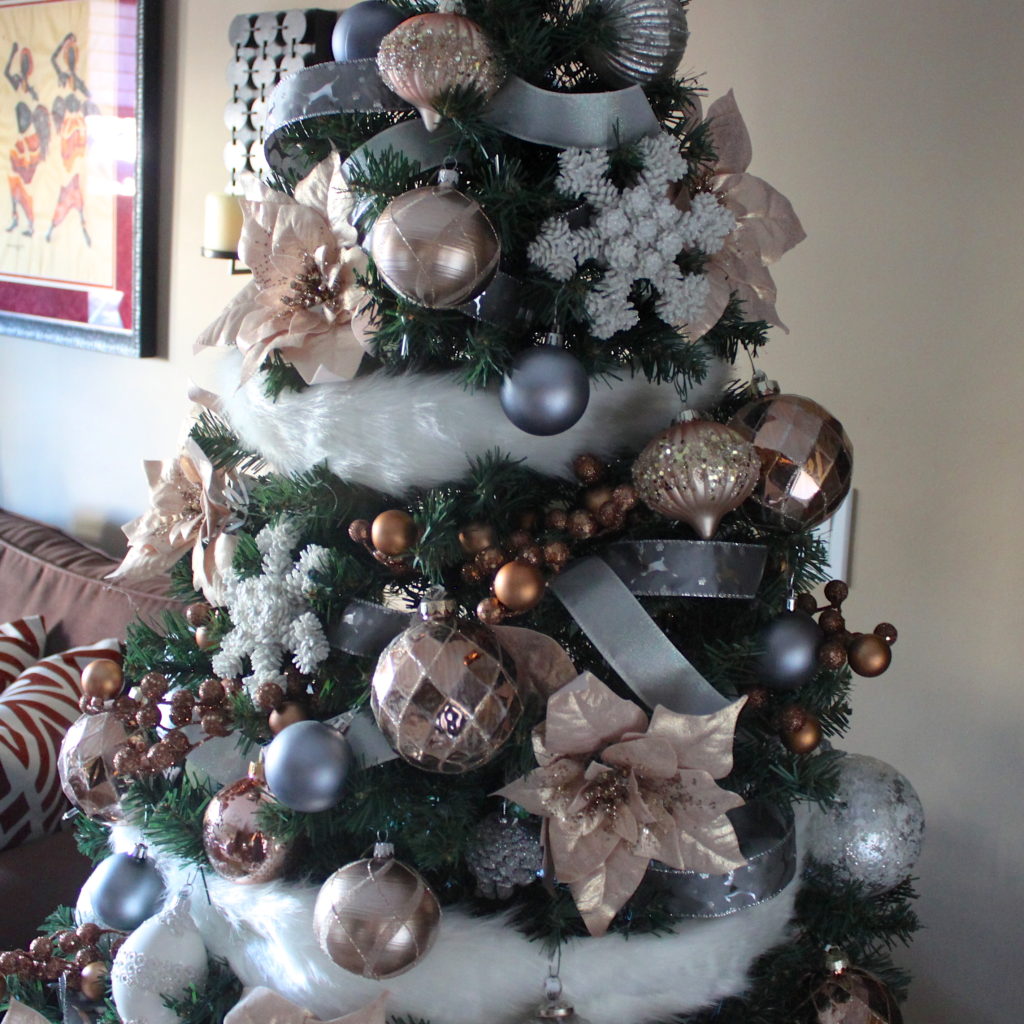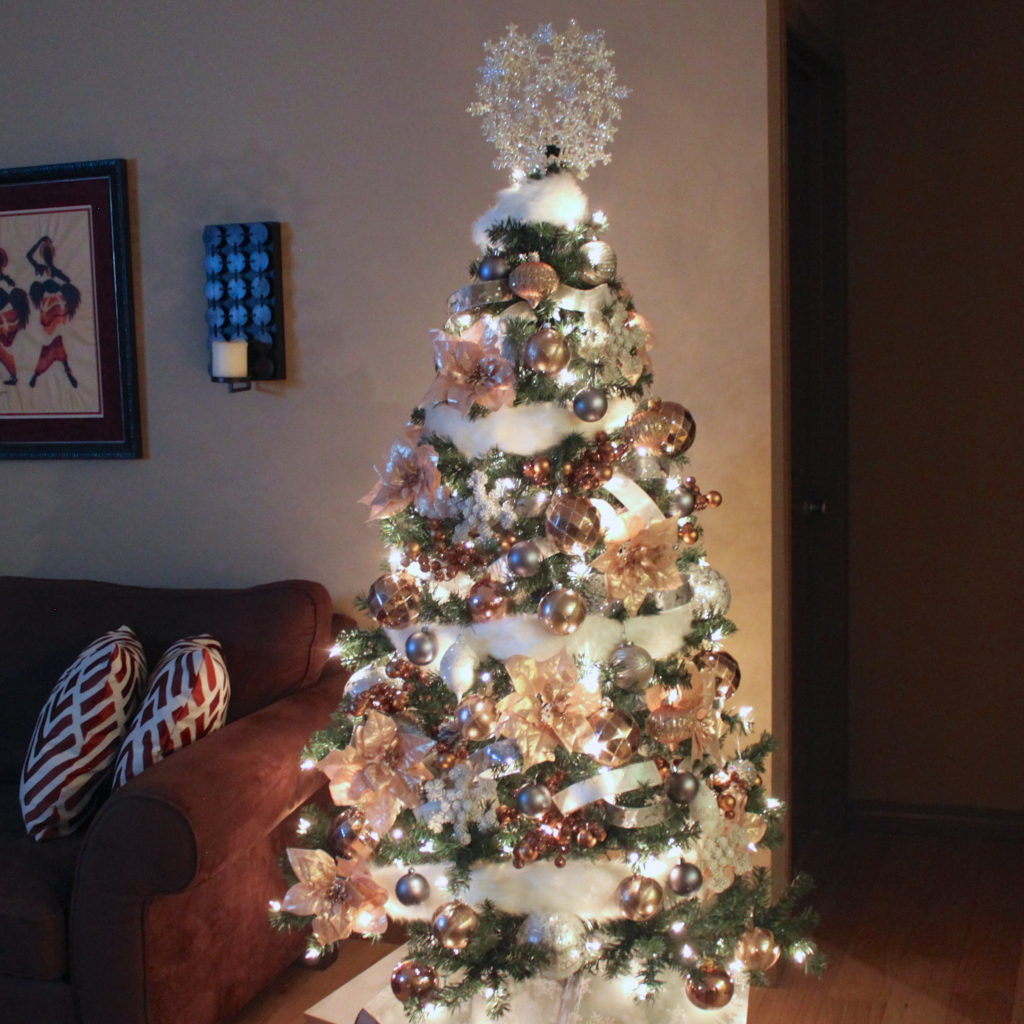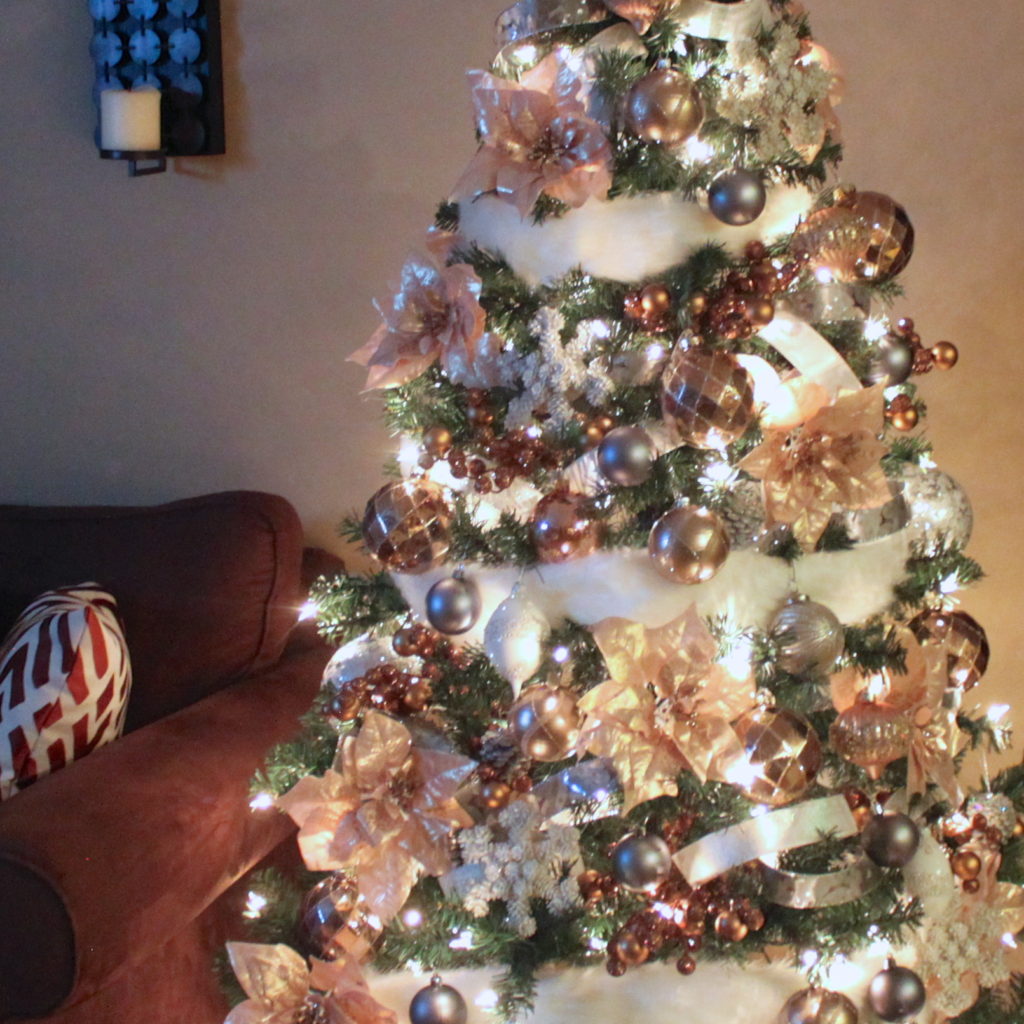 Thank you so much for playing along!  I'd love to hear how you decorate your tree!  What is the one thing you have to have on your tree?
Wishing you and yours the most wonderful Holiday Season!
xx
Neelam