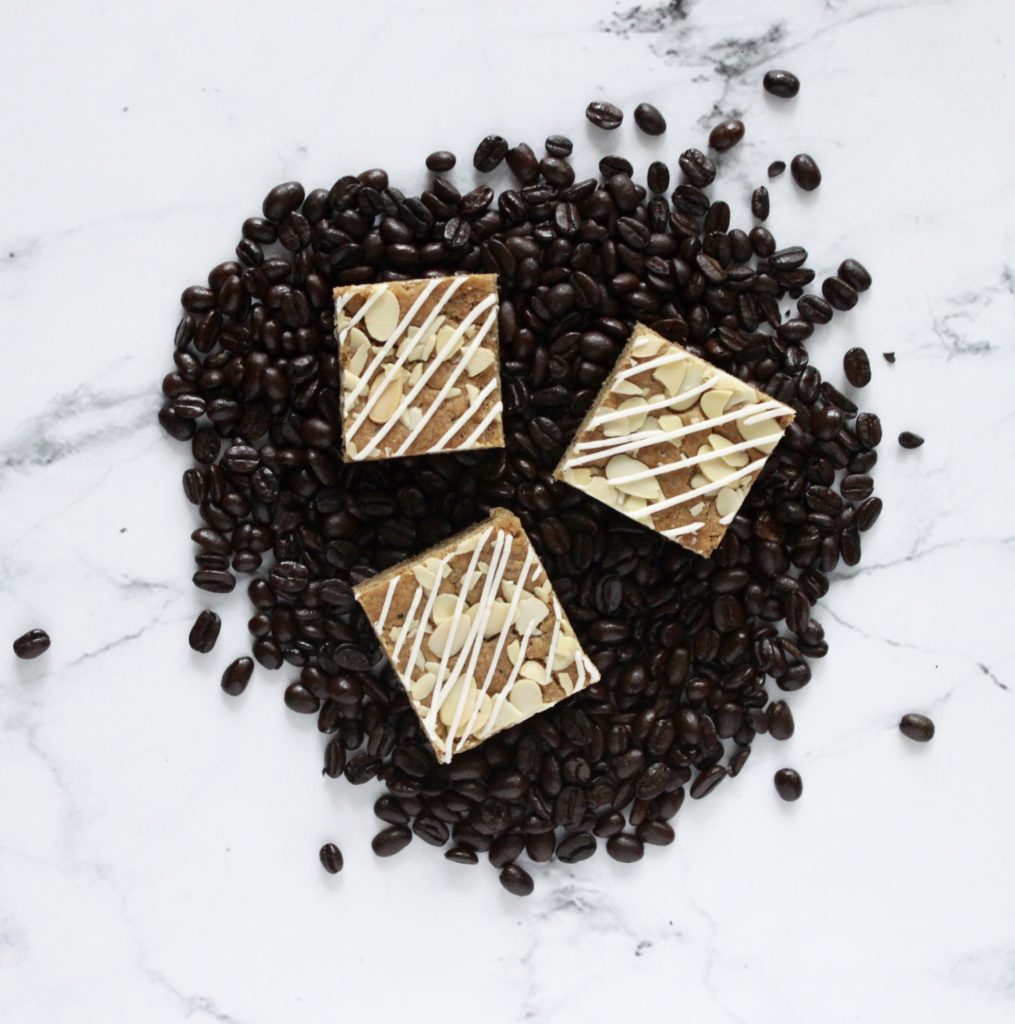 When you think of St. Patrick's Day you probably think of one of two things … the colour green or beer; since green beer is a thing at this time of year – perhaps you're only thinking of one thing 😉 This year, I thought I would forgo the green food coloring and opt for a play on a classic, the Irish Coffee. Soft and chewy, these Irish Coffee Blondies are infused with classic flavours in two ways – ground coffee in the batter and Irish whiskey in the sugar glaze. Fresh ground coffee is best for the flavour, so if you have only ever used instant, you can check out some more information on grinding coffee from Mommysmemorandum or somewhere similar. The perfect sweet treat for the holiday. Enjoy!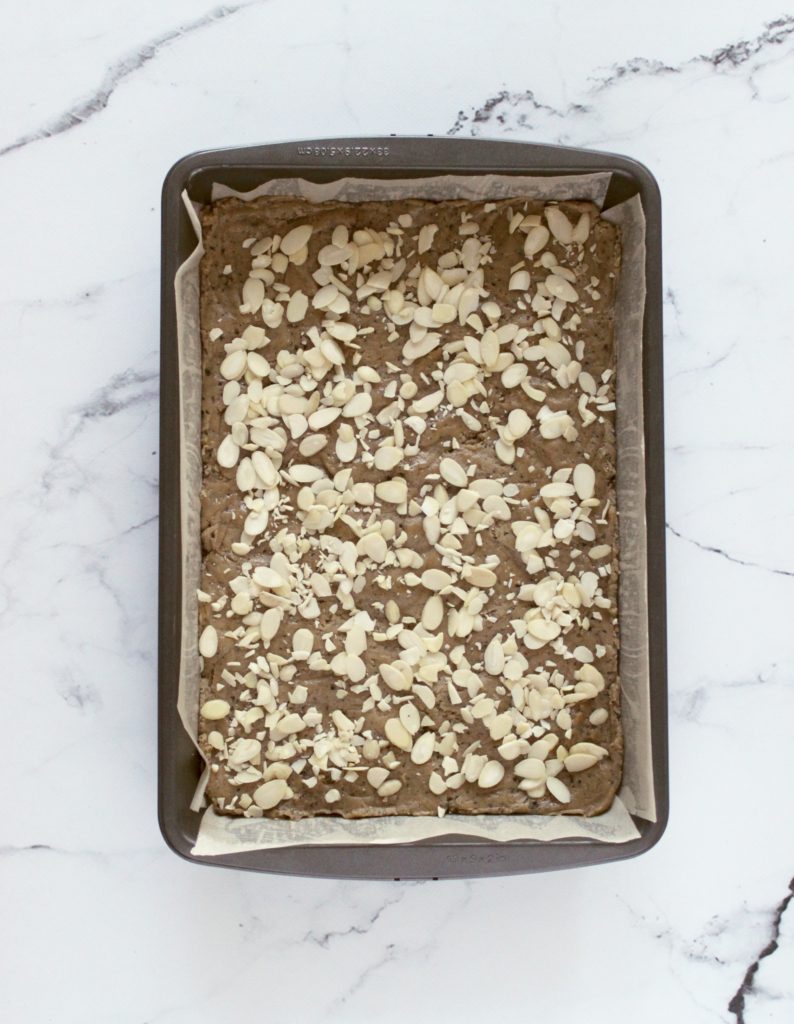 Ingredients
Blondies
2 sticks unsalted butter, plus more for pan
2 cups all-purpose flour
1 teaspoon baking powder
1/4 teaspoon baking soda
2 cups packed light-brown sugar
3 tablespoons freshly ground coffee
Salt
2 large eggs
1 teaspoon pure vanilla extract
1/2 cup sliced almonds
Glaze
1 tablespoon melted butter, warm
2 tablespoons Irish whiskey
3/4 cup confectioners' sugar, sifted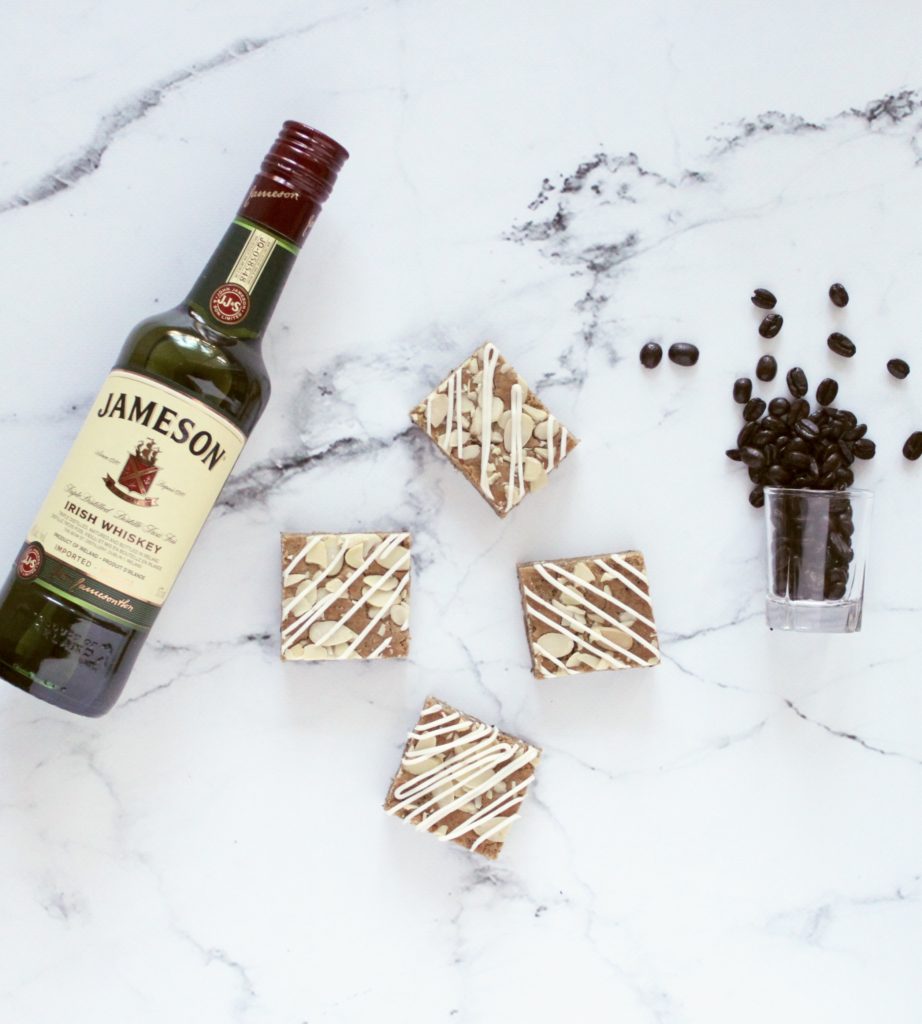 Directions
To make the blondies: Preheat oven to 350 degrees. Butter a 9-by-13-inch baking pan, and line with parchment so that it overhangs on all sides. Butter parchment. Whisk together flour, baking powder, and baking soda.
Melt butter, and pour into a mixing bowl with brown sugar, ground coffee, and 1 teaspoon salt. Stir to combine. Stir in eggs and vanilla extract. Stir in flour mixture until just combined. Pour batter into pan, and sprinkle with almonds. Bake 27 to 30 minutes, depending on how chewy you like your blondies (a shorter baking time results in a chewier blondie). Let cool completely.
To make the glaze: Whisk together butter and whiskey. Gradually whisk in confectioners' sugar until glaze is thick but pourable (you may not need all the sugar). Using a spoon or a pastry bag fitted with a plain round tip, drizzle glaze over blondies in a rough zig-zag pattern. Let glaze dry 1 hour. Cut blondies into 2-inch squares.