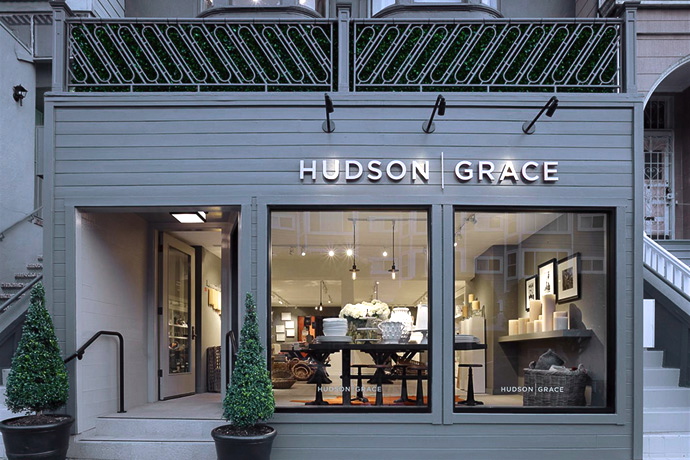 I always tell people, my brother lives the exciting life – having spent two years in Manhattan and now in San Francisco – his is definitely the more exciting life!  While I reside in subdued Calgary, I enjoy the perks of having a place to crash in a city I've grown to love, almost more than New York!  Words I never thought I would say!
What's not to love about San Fransisco? Views of the bay, amazing food, no need for a gym membership (the hills are killer!), world class wine just a short drive away, and the weather – sublime.
On my recent trip to SF, I was intentional in not overbooking myself, I wanted to have time and space to explore the city as I wanted.  Which naturally resulted in an afternoon of discovering gorgeous interior design and decor shops in the incredibly stylish Presidio Heights.  While there was so much to take in, including a shop devoted entirely to ribbon, can you imagine!  My favorite discovery was Hudson Grace.