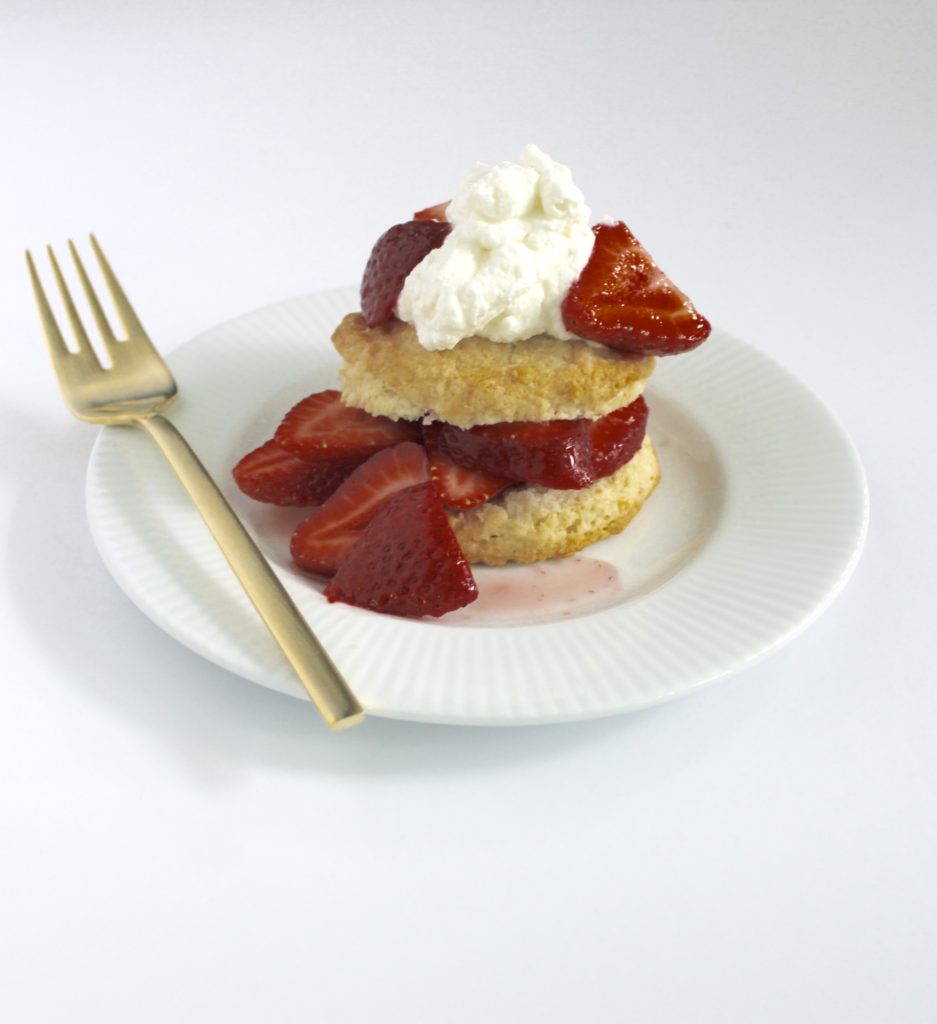 Nothing says Summer eating to me like Strawberry Shortcakes and since it's Canada Day Weekend here, I'm in a red and white mood and thought this would be the perfect sweet cap to the weekend.  I absolutely love this recipe, it's super simple and rustic, which is code for fool proof!  The more 'imperfect' it looks, the better actually!
I completely embraced the rustic vibe of this recipe and used the ring of mason jar lids to cut my shortcakes.  I love the look of little round shortcakes piled high with strawberries and whip cream, but you can cut the shortcakes into squares too!  They taste amazing either way!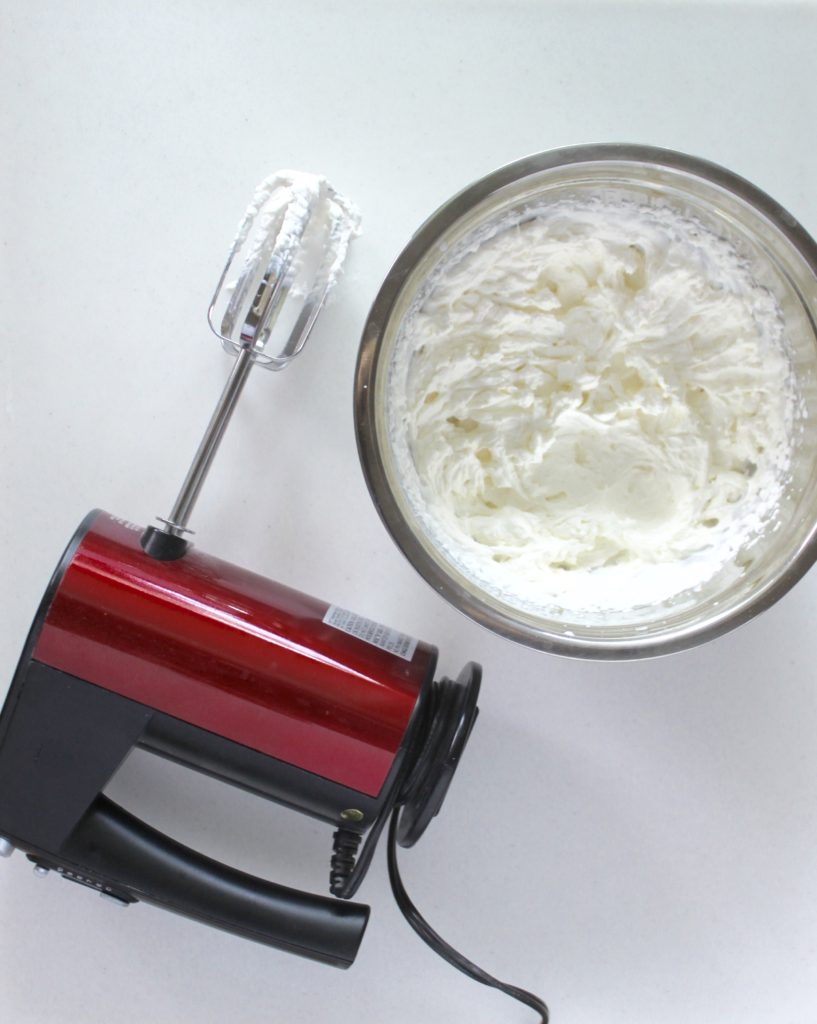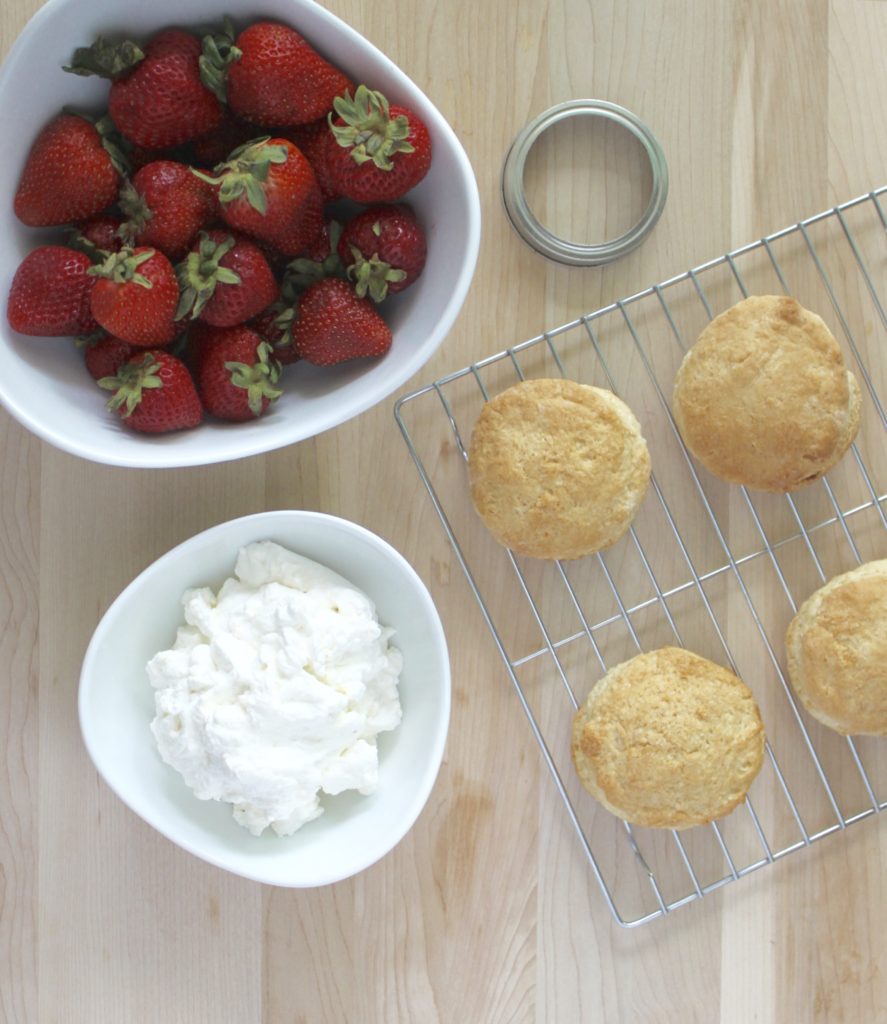 Ingredients
Biscuits
2 1/2 cups all-purpose flour (spooned and leveled), plus more for dusting
1/2 cup (1 stick) cold unsalted butter, cut into small pieces
1/3 cup plus 1 tablespoon sugar
2 1/2 teaspoons baking powder
1 teaspoon salt
1 cup milk
Strawberries
1 1/2 pounds (about 6 cups) fresh strawberries
1/4 cup sugar
Whipped Cream
1 cup heavy cream
1 tablespoons granulated sugar
Directions
Biscuits
Preheat oven to 425 degrees. In a food processor, combine flour, butter, 1/3 cup sugar, baking powder, and salt; process until mixture resembles coarse meal. Add milk; pulse just until moistened, 4 or 5 times. Do not over process.
Turn out dough onto a lightly floured surface; with floured hands, gently pat dough into a 4-by-8-inch rectangle, roughly 1-inch high. Using the ring of a mason jar lid or round cutter dusted with flour, cut out 6 cakes. Gather the dough, fold once, pat out into a rectangle and cut two more cakes.  Transfer cakes to a baking sheet lined with parchment paper; sprinkle with 1 tablespoon sugar. Bake until golden, 25 to 30 minutes; cool on baking sheet.
Strawberries
Hull and quarter strawberries; toss in a medium bowl with sugar. Let stand until syrupy, tossing occasionally, at least 20 minutes (and up to 1 day, covered and refrigerated).
Whipped Cream
Place a deep metal mixing bowl and whisks in the freezer for 10-15 minutes.  Place the sugar and heavy cream into the bowl and beat until soft peaks form. Do not over beat. This recipe makes about 2 cups and can be stored in the refrigerator in an airtight container for up to 10 hours.
To serve, split biscuits with a serrated knife; layer with strawberries and whipped cream and enjoy!