We are now officially in fall and with that comes the end of fig season.  Figs have a long and illustrious history, dating back to biblical times and are an incredibly versatile ingredient working in both sweet and savory dishes.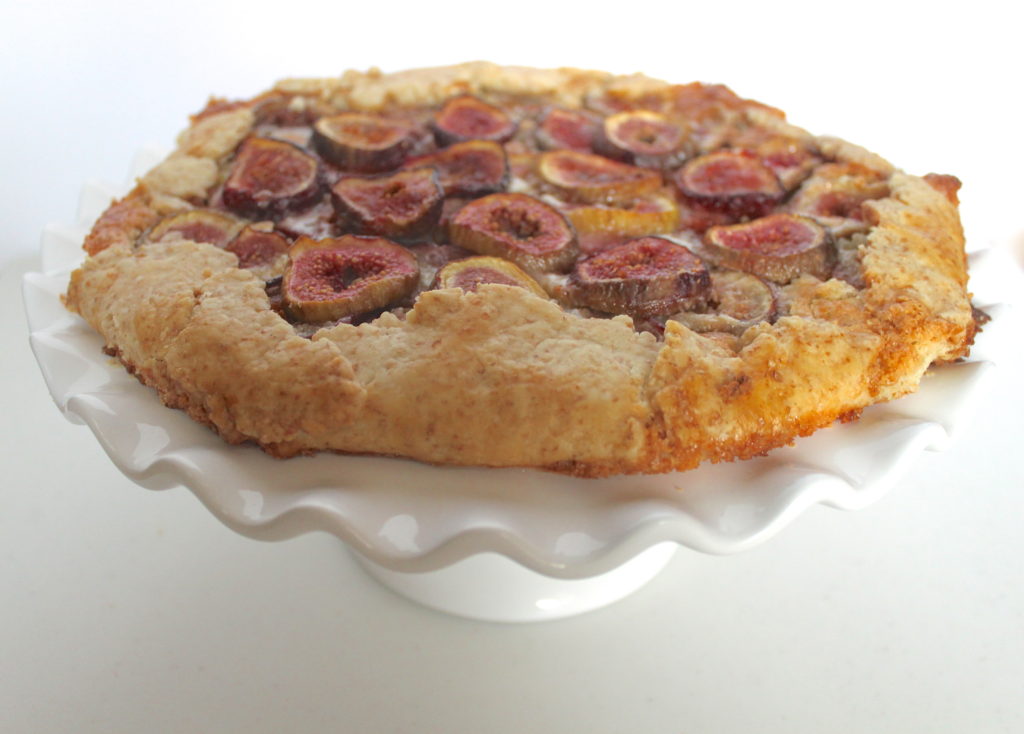 So as the season comes to an end, I'm getting my fill with this delicious Crostata, with a tender almond filling and a buttery crust that complement the delectable figs beautifully.
Ingredients
Dough:
3/4 cups all-purpose flour (spooned and leveled), plus more for rolling
1/2 cup whole-wheat flour (spooned and leveled)
1/2 teaspoon sugar
1/2 teaspoon salt
1/2 cup (1 stick) cold unsalted butter, cut into pieces
2 to 4 tablespoons ice water1 1/4 cups all-purpose flour (spooned and leveled), plus more for rolling1/2 teaspoon sugar
Filling:
1/2 cup blanched almonds
1/2 cup sugar
2 large eggs
4 tablespoons (1/2 stick) unsalted butter, room temperature
2 teaspoons all-purpose flour
1/4 teaspoon pure vanilla extract
1/8 teaspoon salt
1 pound ripe fresh figs (about 16), stemmed and thinly sliced
1 tablespoon fresh lemon juice
Directions
Make dough: In a food processor, pulse flours, sugar, and salt to combine. Add butter; pulse until mixture resembles coarse meal, with a few pea-size pieces of butter remaining. Sprinkle with 2 tablespoons ice water; pulse until dough is crumbly but holds together when squeezed (if necessary, gradually add up to 2 tablespoons more water). Do not overmix. Flatten dough into a disk; wrap tightly in plastic. Refrigerate until firm, at least 1 hour (and up to 3 days).
Make filling: In food processor, combine almonds and sugar; process until finely ground. Add 1 egg, butter, flour, vanilla, and salt; pulse until smooth, and set aside. In a medium bowl, combine figs and lemon juice; set aside.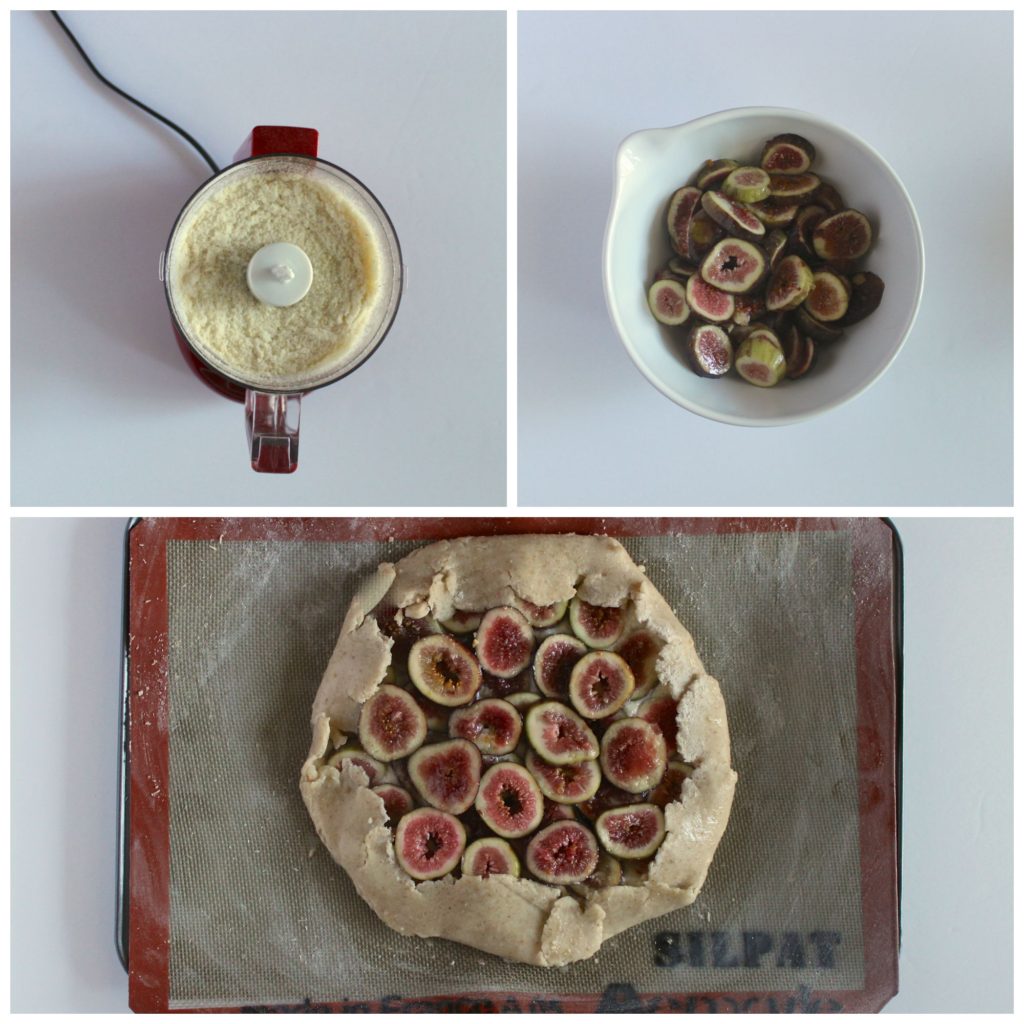 Preheat oven to 350 degrees. On a large lightly floured piece of parchment paper or Silpat baking mat like I used, roll dough to a 14-inch round. Spread almond filling in center, leaving a 2-inch border; top with fig mixture. Fold border over edge of filling, pleating all around; press down gently to seal. In a small bowl, mix remaining egg with 1 teaspoon water; brush dough with egg wash.
Lifting edges of parchment or baking pad, transfer crostata to a rimmed baking sheet. Bake until crust is golden brown, about 1 hour. Let cool on baking sheet at least 30 minutes. To serve, cut crostata into wedges.
Recipe adapted from marthastewart.com