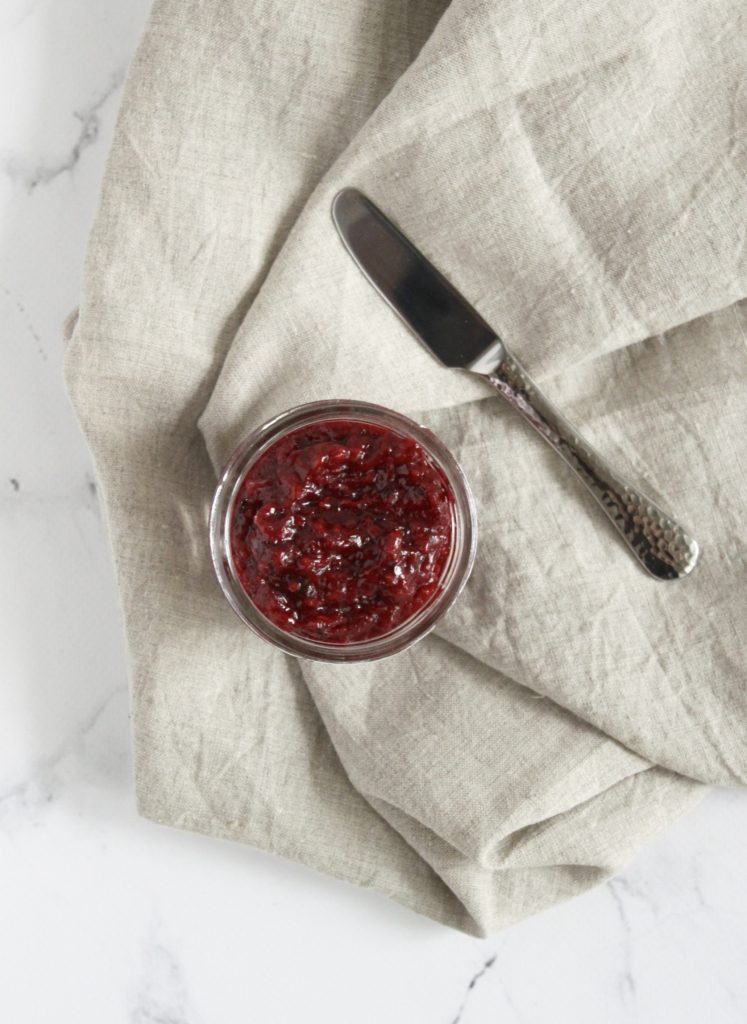 A couple weeks ago I thought I would try my hand at Linzer Cookies, just in time for Valentines Day.  Traditionally made with blackberry jam, I thought I would make mine with homemade Raspberry Thyme Jam, creating what I thought would be an elevated Linzer Cookie.  What I did not consider, was that homemade raspberry jam contains a tonne of seeds!  While I'm sure there's some fancy (or super simple, in which case, please share) way to remove seeds from raspberry jam, I lacked the time or motivation to investigate.  So off to the market I went to pick up seedless raspberry jam and this glorious homemade jam has instead been enjoyed on toast and homemade scones.  A win-win really 😉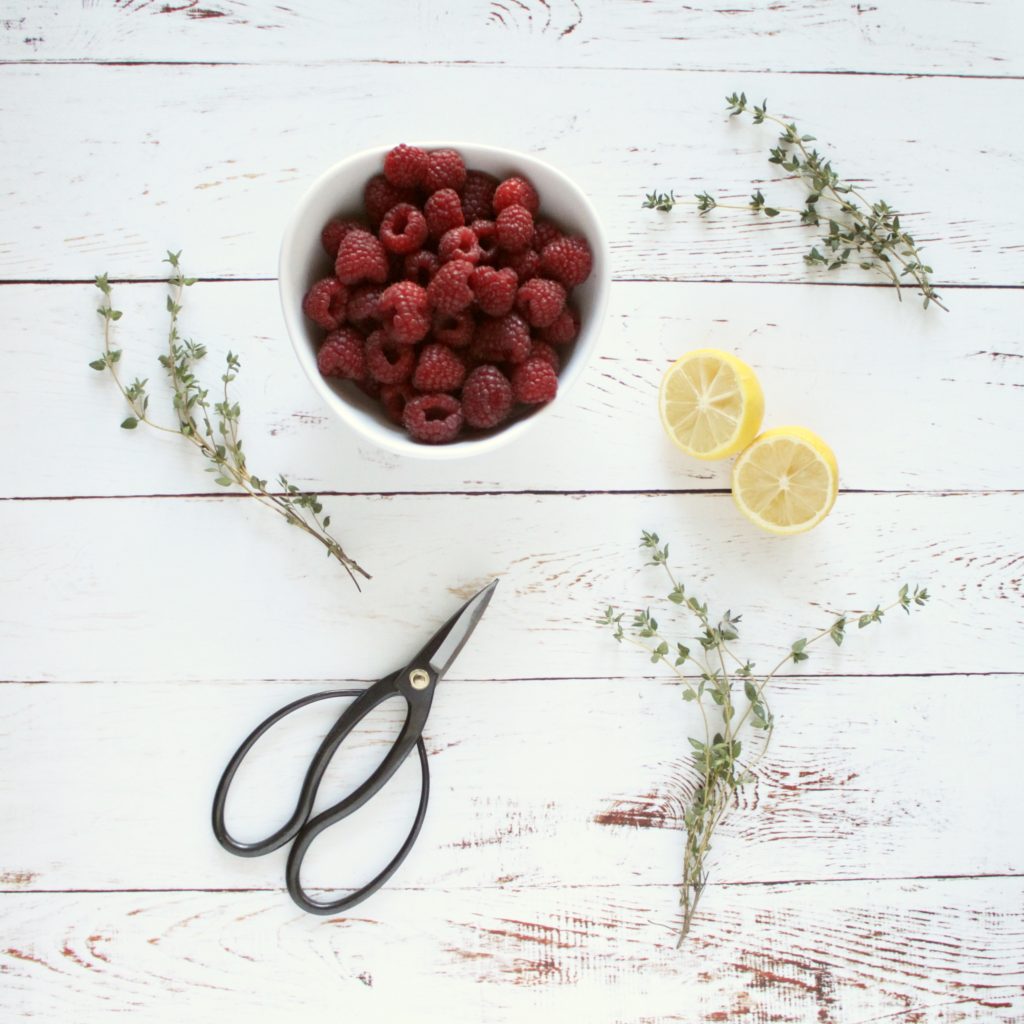 I have to say I was a little anxious when I realized that raspberry jam would have seeds (clearly not one of my sharpest moments!) because as a child I detested any jam that contained seeds.  As I nervously tested it, I discovered you barely even notice the seeds!  Who knew!
I love this recipe for so many reasons, firstly it's super simply and doesn't require gelatin which makes it perfect for everyone to enjoy.  It's not overly sweet and the subtle flavour from the thyme is the perfect unexpected twist. Enjoy!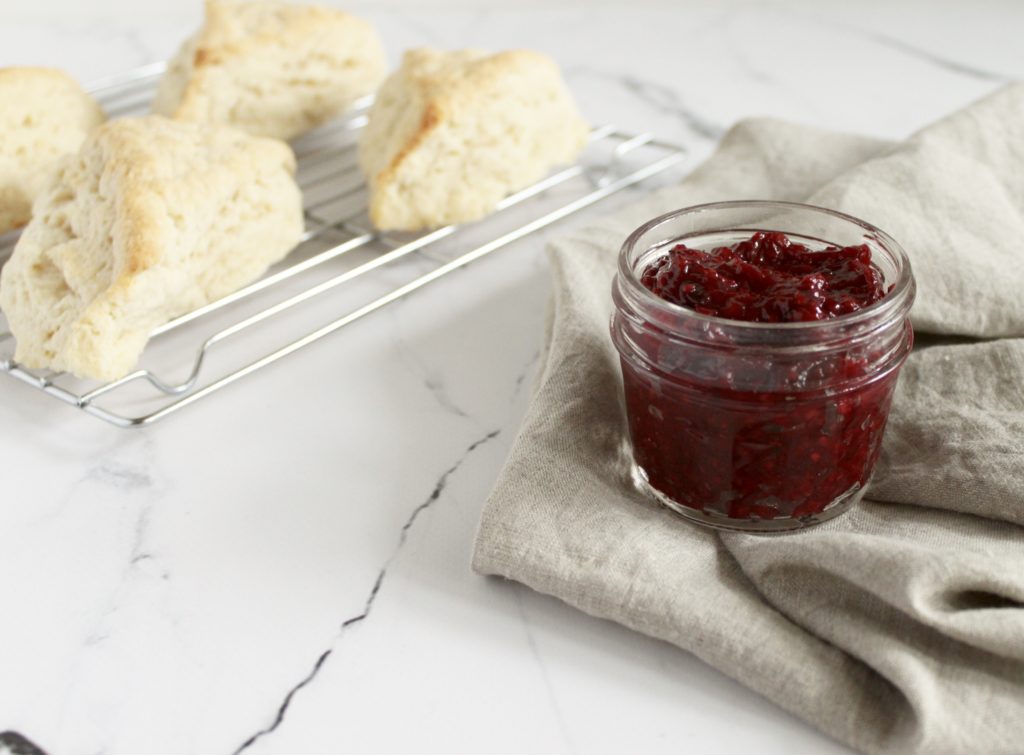 Ingredients
3 cups raspberries
1/2 cup honey
1 tablespoons fresh lemon juice
1 tablespoons fresh orange juice
1 tablespoons chopped fresh thyme leaves
Directions
Place the berries in a medium saucepan. Using a potato masher, lightly mash the berries. Add the honey, lemon juice, orange juice, and thyme. Bring the mixture to a simmer and cook, stirring occasionally, until thick, 50 to 55 minutes. Cool to room temperature, about 1 1/2 hours (the jam will continue to thicken as it cools). Refrigerate in an air-tight container for up to 1 month.