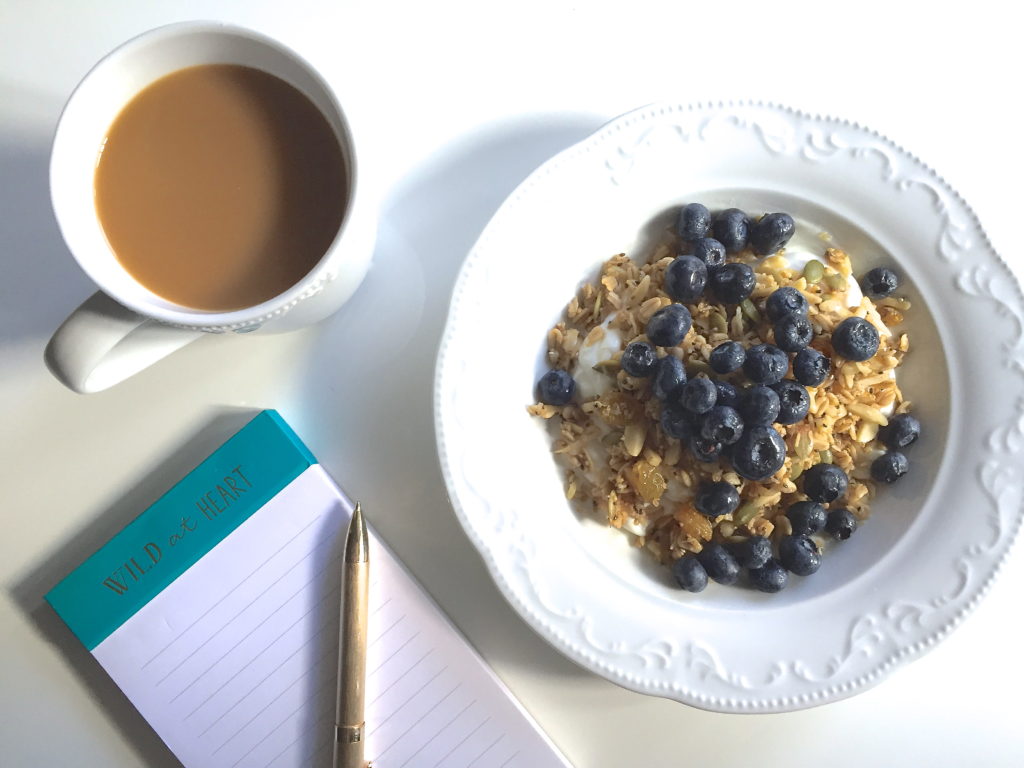 After an amazingly indulgent weekend celebrating all that I have to be grateful for, Tuesday morning is a little tough and slow going!  Getting back on track with lots of coffee, to-do lists and this cleaning eating Quinoa Granola.  Perfection.
Ingredients
1 cup rolled oats
1 cup buckwheat
1/3 cup quinoa
2 tbsp chia seeds
1/4 cup chopped raw almonds
1/4 cup raw pumpkin seeds
1/4 cup raw sunflower seeds
1/4 chopped raw walnuts
1/4 cup shredded coconut
2 tsp cinnamon
1/3 cup dried cranberries
1/3 cup raisins
1/2 cup maple syrup
1/2 cup melted coconut oil
Directions
In a large mixing bowl combine dry ingredients. Add chopped nuts, seed and coconut.
Mix well.
Add maple syrup and melted coconut and again mix well.
Spread the mixture onto a baking sheet lined with parchment paper and bake for 60 minutes at 225F. Let cool and enjoy!