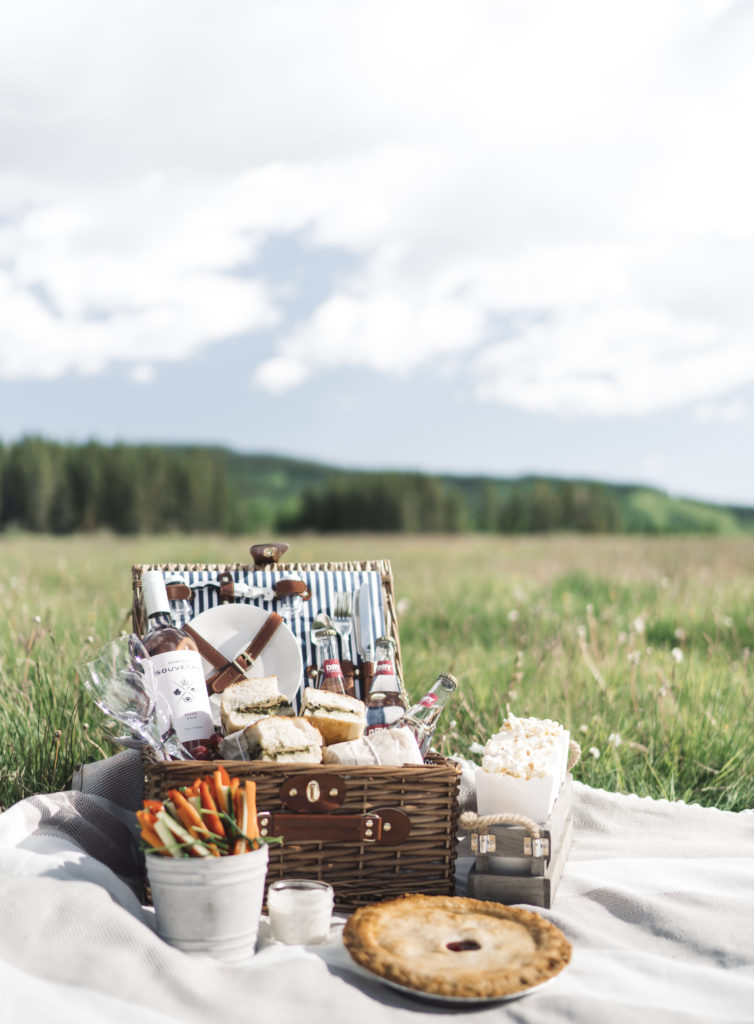 I can hardly believe Canada Day and the Fourth of July are just days away! Have you planned your celebration? For us Canucks, it's an especially important celebration, it's Canada's 150th anniversary. And she's never looked better!
I've talked before about how blessed I feel to have been born in Canada – it truly was like hitting the birth lottery. Beauty, freedom and that oh so famous Canadian kindness. I heart you Canada.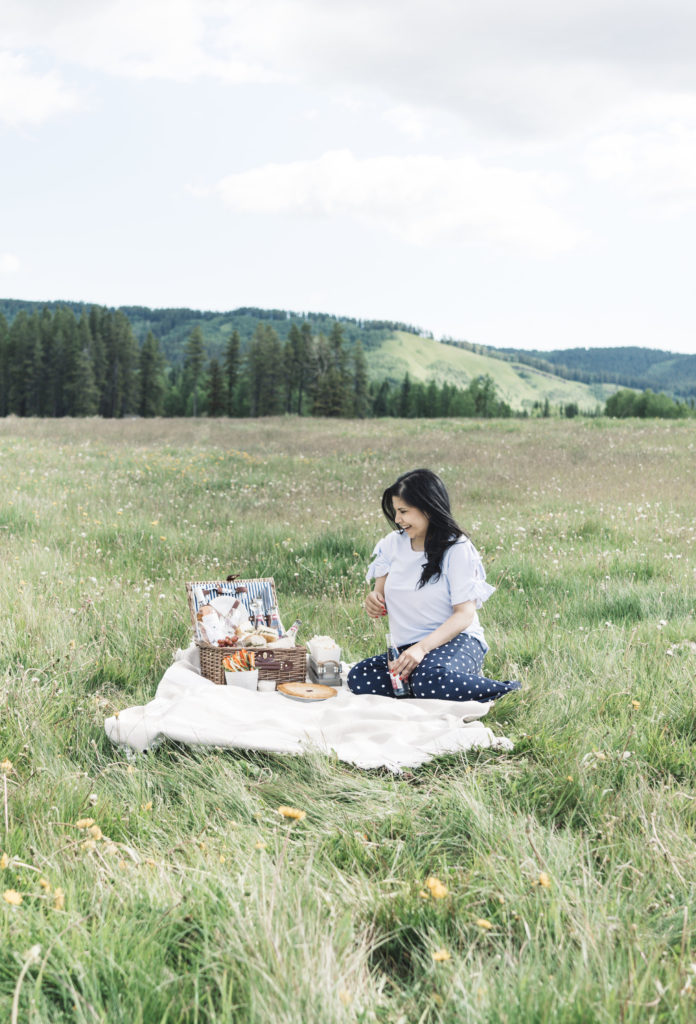 As part of the year long celebration, entrance into all of Canada's amazing national parks is free. So what better way to celebrate than a picnic in one these gorgeous parks? All you need is a decent sized picnic basket or cooler. If you don't have far to travel then a picnic basket is fine, but if you have a long journey or are taking meat or other items that need to stay cold, a cooler is necessary. A cooler is also ideal if you are camping, as it will keep things cool for a lot longer. Picnics are something that can be enjoyed no matter how old you are and no matter where you are in the world. You don't even need to make anything yourself or have the perfect picnic basket. Just go to one of your favorite deli sandwich shops, pick up something yummy and sit on the grass to enjoy it. Here are some cooler reviews – https://outdoorempire.com/best-coolers-with-wheels/ – in case you are going to need to purchase one. To help you pack the perfect picnic, I've put together a simple and delicious menu. Starting with a Grilled Veggie and Pesto Sandwich paired with cute Veggie Bundles and Dip, Popcorn and finishing things off with Pie, 'cause what's a picnic without pie?
Happy Canada Day and Fourth of July!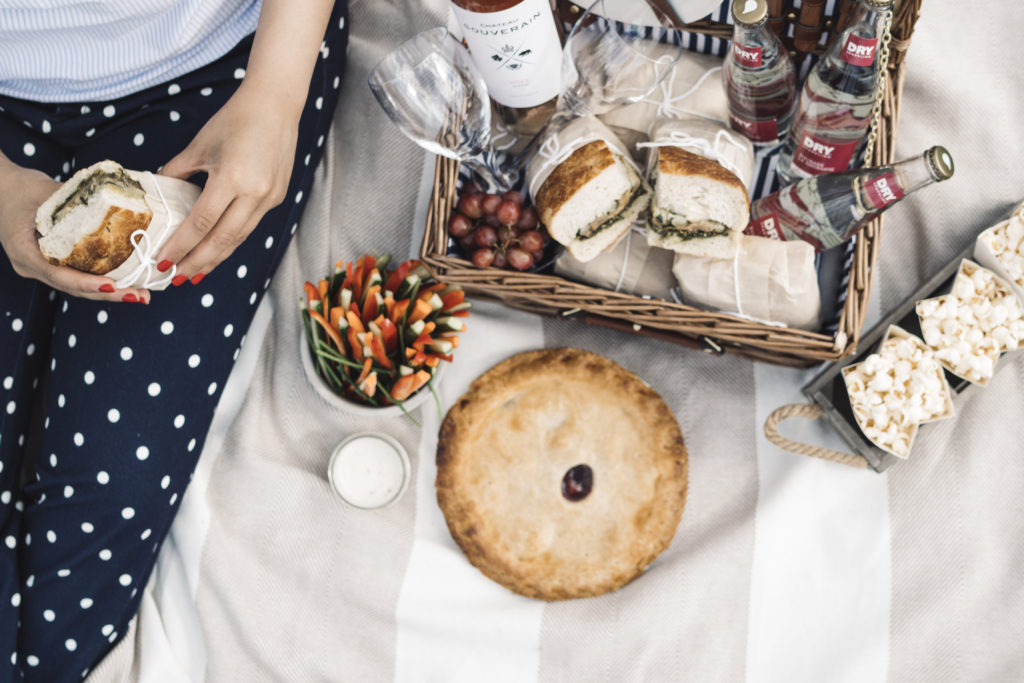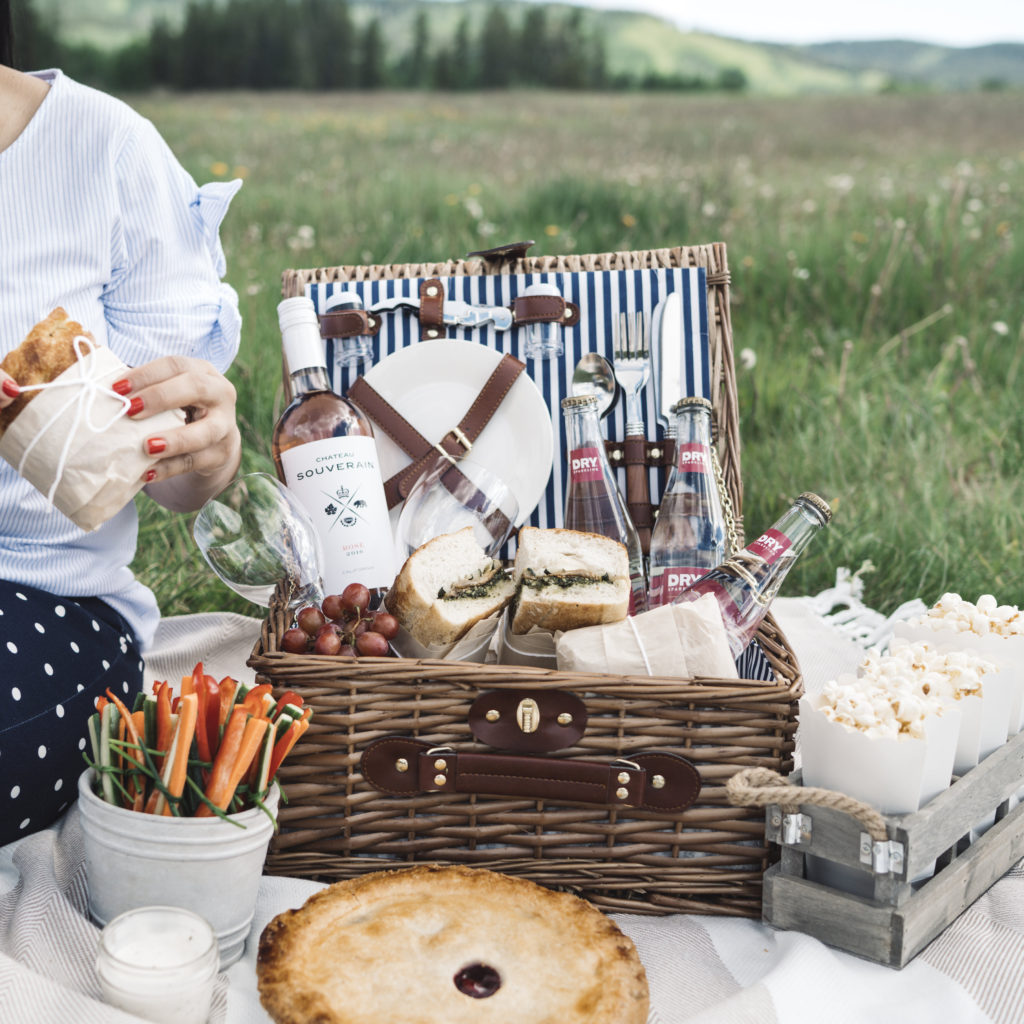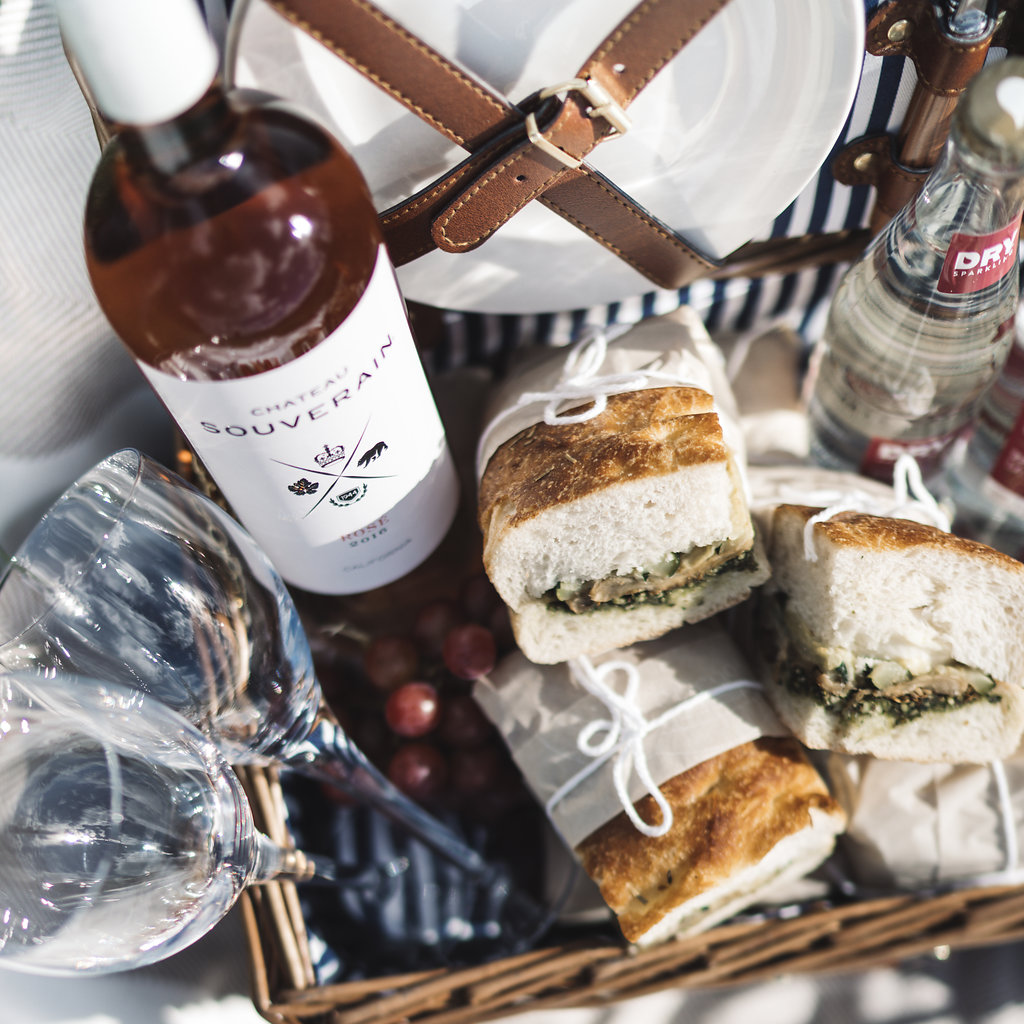 Grilled Veggie and Pesto Sandwich
Ingredients
For the Pesto
2 cups packed fresh Basil Leaves
2 cloves garlic
1/4 cup almonds (pesto is typically made with pine nuts, but I'm allergic, so I substituted almonds!)
1/3 – 2/3 cups olive oil
Salt and pepper to taste
For the Sandwich
Focaccia
1 Eggplant
1 Zucchini
Olive Oil
Fresh Mozzarella, cut into 1/4 inch slices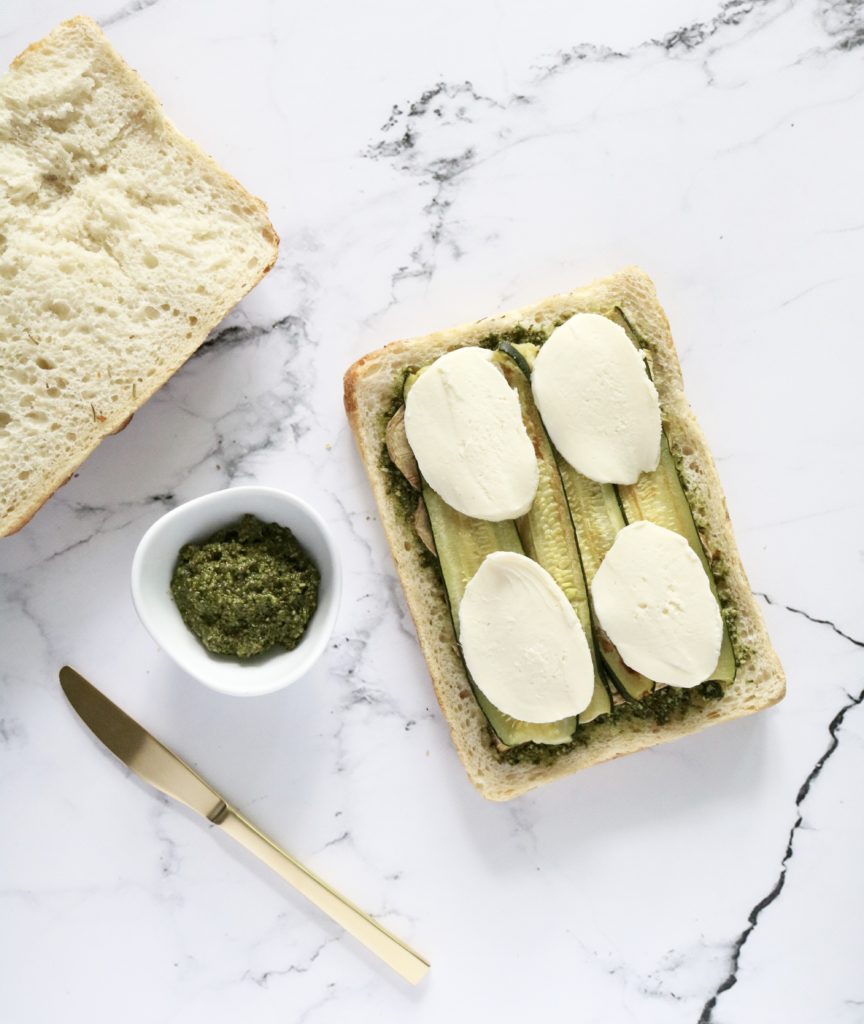 Directions
To make the pesto combine the basil, garlic and almonds in a food processor and pulse until coarsely chopped. Add 1/3 of the oil and pulse until fully incorporated and smooth. Since I wanted a thicker pesto (too thin and the sandwiches will become soggy), I only added an extra tablespoon of oil to get the consistency that would allow me to spread the pesto without being too thin.
To grill the veggies, peel the eggplant and cut into 1/4 inch strips length wise. Cut the zucchini in a similar fashion. Brush both eggplant and zucchini with olive oil, sprinkle with salt and pepper and roast in 400 degree over for 25-30 minutes, tuning half way through. Once done, cool completely.
To make the sandwich, cut the Focaccia horizontally in half. Spread pesto on the bottom half, top with eggplant, zucchini and mozzarella. Replace the top of the Focaccia and cut into 4-6 sandwiches. Wrap and pack to enjoy on the picnic.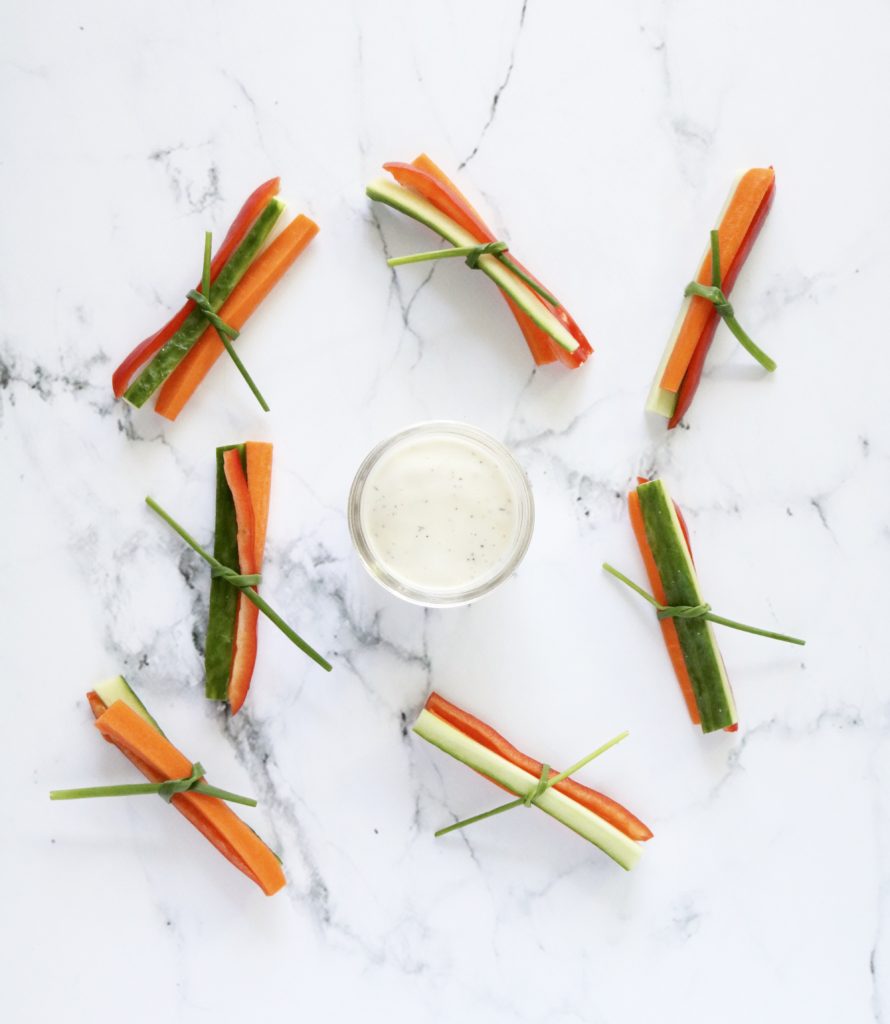 Veggie Bundles and Dip
Ingredients
1 Carrot, peeled and cut into matchsticks
1 Red Pepper, seeded and cut into matchsticks
1/2 English Cucumber, seeded and cut into matchsticks
Chives
Directions
Make small bundles of 1 piece each of the carrot, pepper and cucumbers. Tie each bundle at the center of the bundle with one of the chives, and trim the chive to the appropriate length. Serve alongside the dip of your choice.