I've spent the last few weeks combing the streets of Calgary for the perfect side chair. I know there are great finds online, but I prefer the old fashioned way – visiting stores, chatting with the staff, cozying up in the chair, and feeling it in my space. Since my current home is transitional, I didn't want to invest a tone of money and size and a neutral canvas was key.
Finally, success! The perfect chair at a great price!
One small problem, I've been totally digging all the brass on trend this season and this chair was adorned with modern silver upholstery tacks.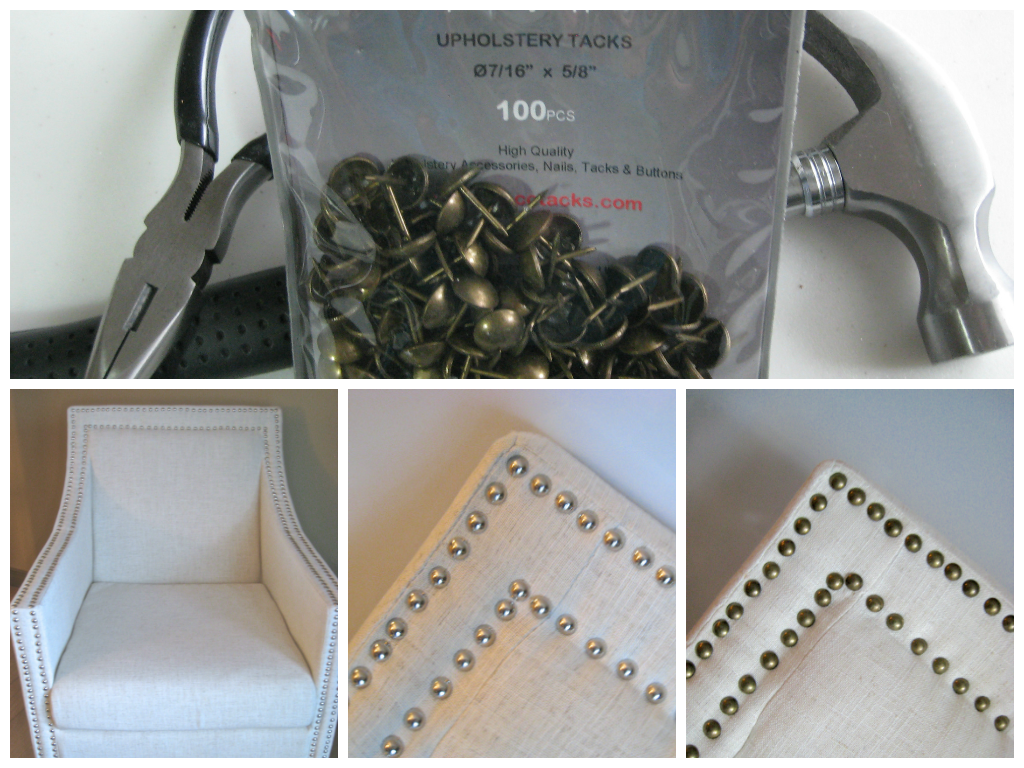 Easy fix – some needle nose pliers, a hammer, antique brass tacks, a little elbow grease and this chair is transformed. Best of all it fits beautifully with the rest of my decor.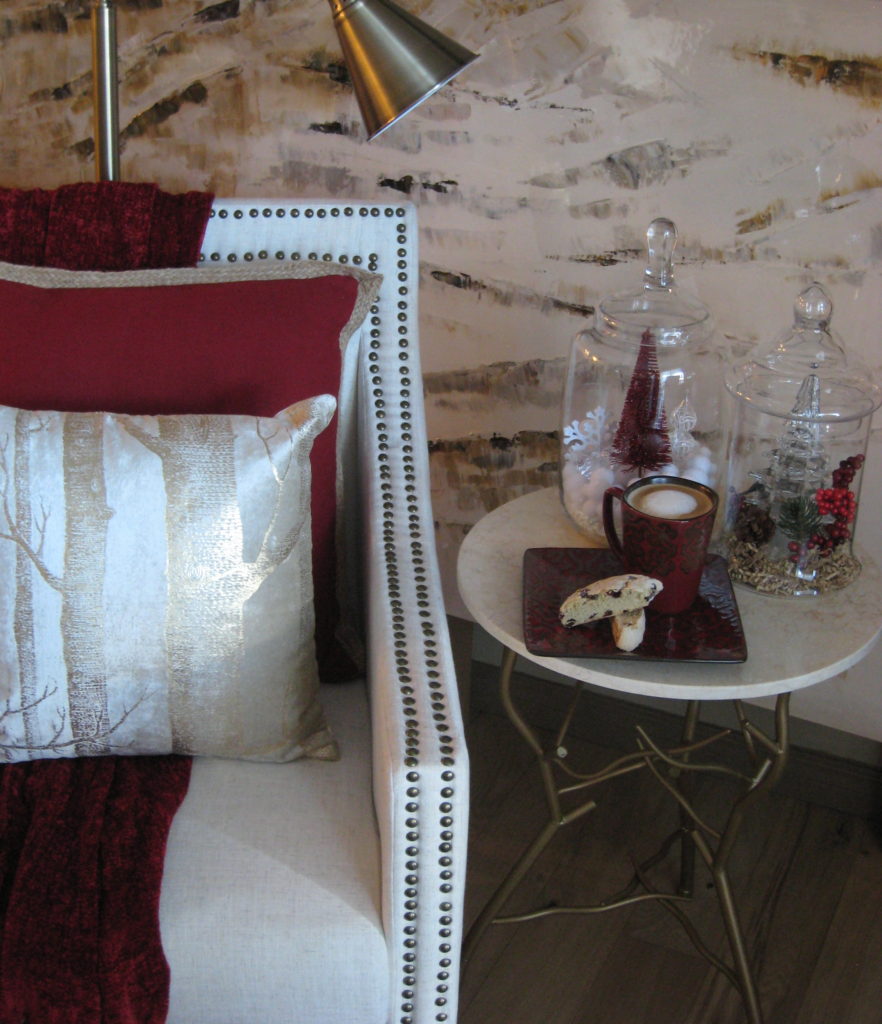 Bonus, I hung onto those silver tacks, who knows when inspiration will strike and I'll want to change things up!
Next time you're out shopping for the perfect piece, take you're creativity with you, could a coat of paint or simple fix, transform a not entirely right piece into the perfect piece?