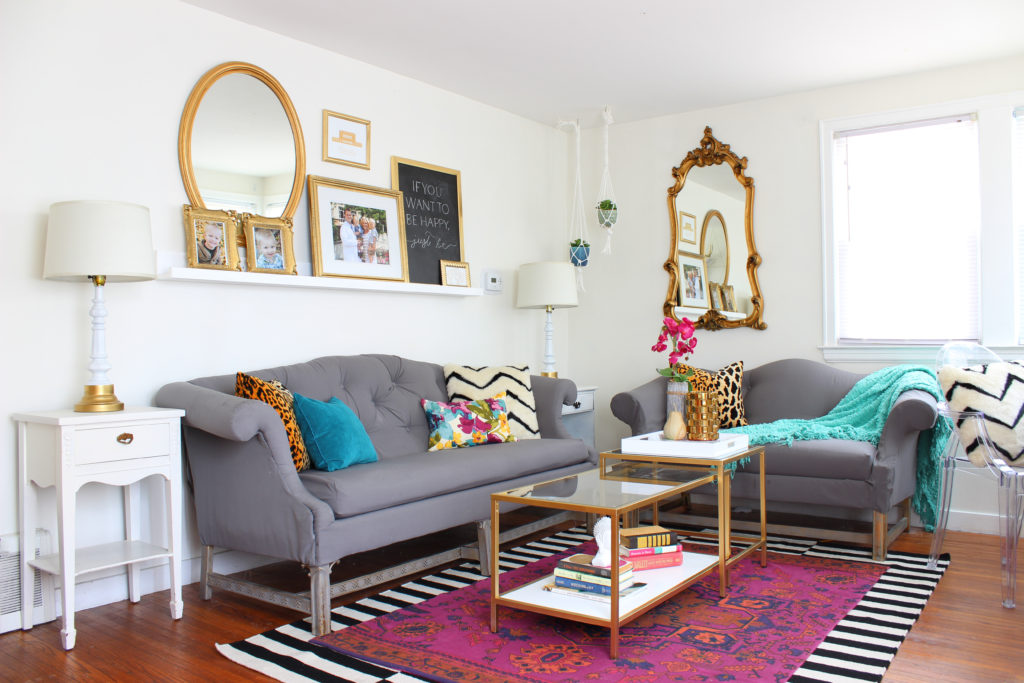 I am ga-ga for metallics! And lucky for me they're everywhere!
The value of warm metals like Gold, Bronze and Brass throughout history is undeniable, but until recently home decor was dominated by silvers and grays. Only in the last little while are we seeing a revival of these beautiful metallics and I couldn't be happier.
All That Glitters Is Not Gold
But Gold is pretty darn spectacular and glamorous. Nations have gone to war over it, lovers declare their adoration with it and it is one of the oldest mined metals. Maybe it's my Indian heritage, known for our propensity for gold, but I LOVE Gold. So when using it in home decor I have to exercise great restraint, too much gold and a space can start to look tacky. Think of Gold as an accent, like beautiful jewelry, the goal is to enhance the look and feel of the space.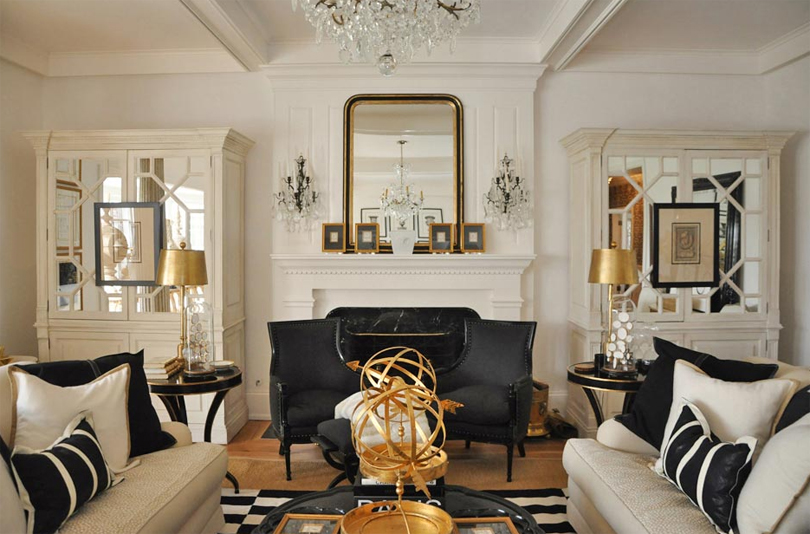 Image from www.mrcream.net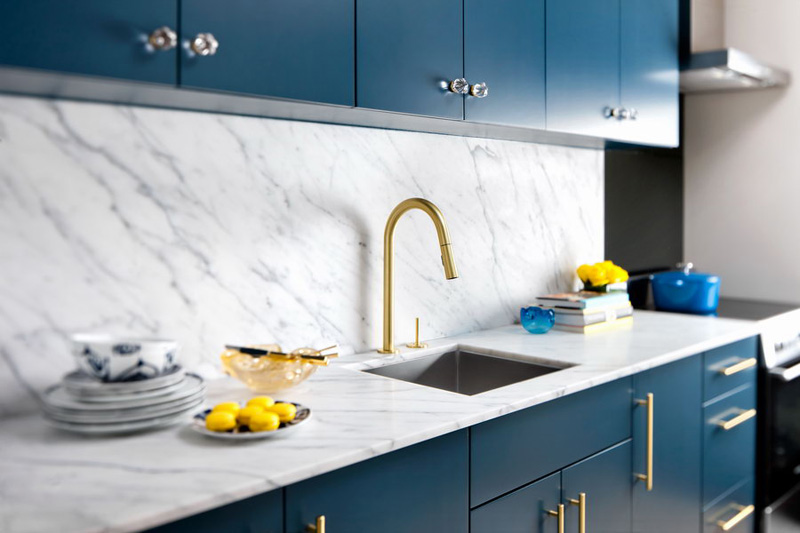 Image from www.freshome.com
Copper Ain't Just for Pots
When you think of Copper, you probably imagine copper pots. But Copper is so much more! It is a natural metal that can vary in color from light orangy-red to a deep reddish-brown. This variance allows for a lot of versatility, allowing Copper to work in both rustic and contemporary spaces. For example, you might have seen several home designs with dichroic film for window glass to get the copper shade.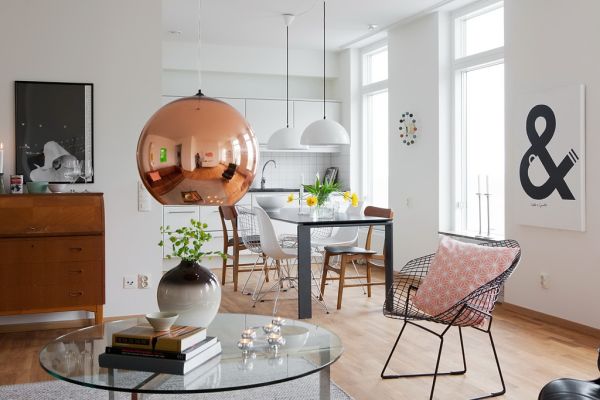 Image from www.homedit.com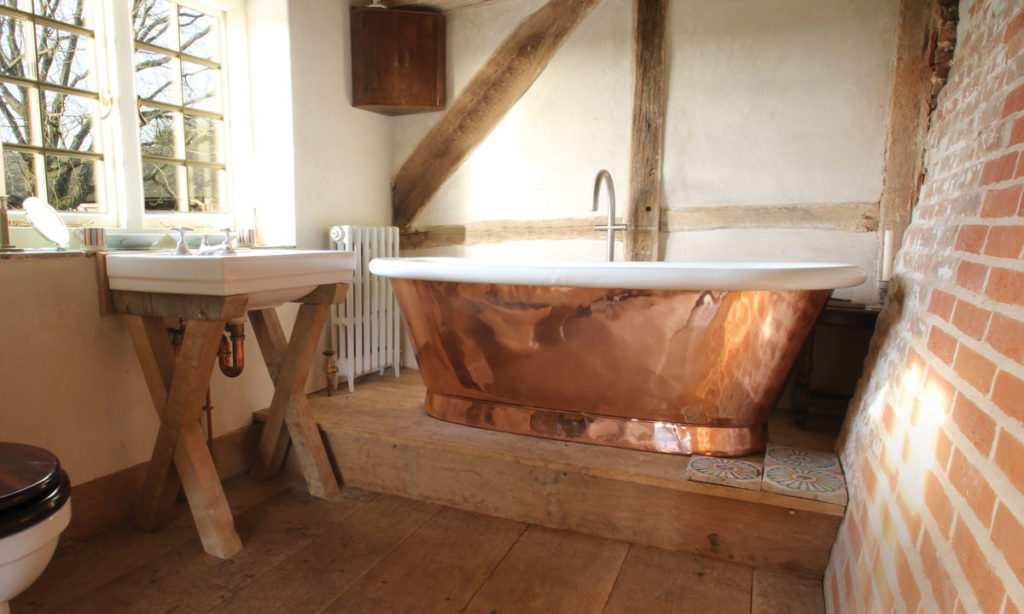 Image from www.williamholland.com
It's All About the Brass
If Gold is too much for you, Brass is a great alternative. Not as bright, especially when found in a matte finish, it can still offer the warmth and glamor of Gold with perhaps a little less splash. Unlike Gold and Copper, Brass is considered a metallic alloy, made up of copper and zinc, which is why it is often called a copper alloy. But don't let that fool you, Brass makes a wonderful statement in a space. Some people struggle to match home items with metallic pieces, particularly in the bathroom. If you have a picture, maybe a cityscape scene, that you think would match perfectly, you could always look at getting a Personalized shower curtain. Picking accessories shouldn't be too hard as metallics go with most decor items. A friend has got metallic decor in her home and she has a neon sign from somewhere like Neon Mama that I think offsets the metallics so well.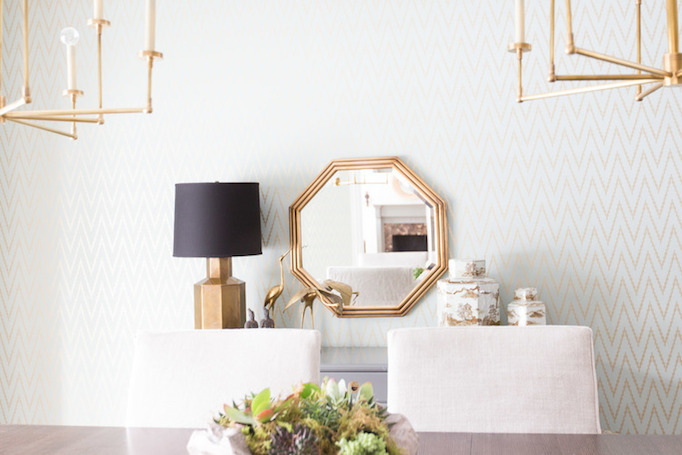 Image from www.owensanddavis.com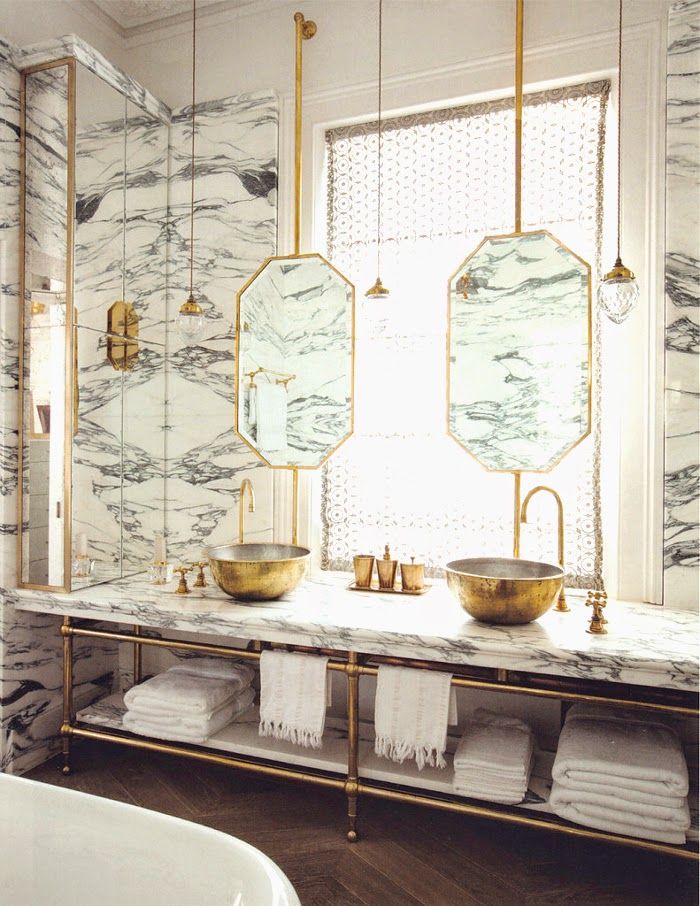 Images from www.akdecoration.com
There you have it, a little metallic inspiration! I'd love to see how you've incorporated these warm metallics in your space, feel free to post pictures or links in the comments below!