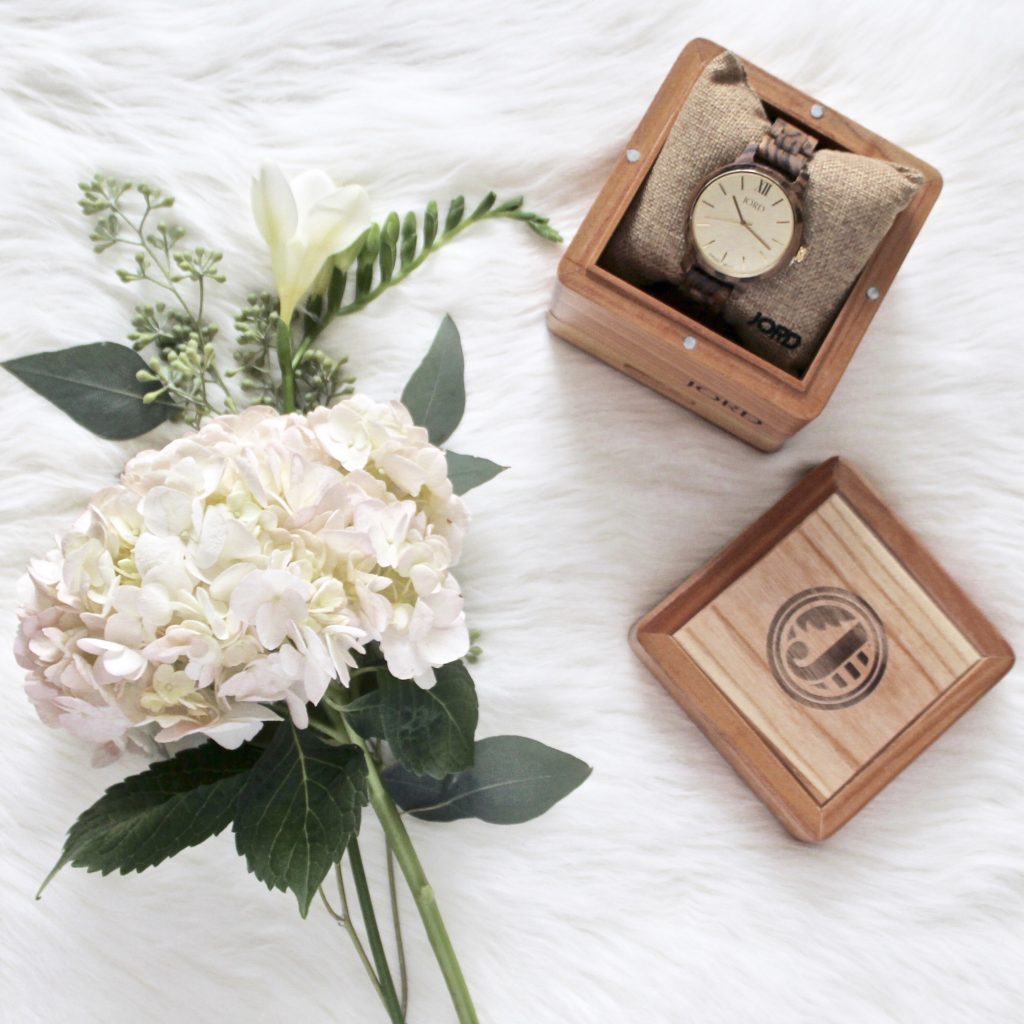 I haven't worn a watch in over 15 years! When the Guess Watch I got as my sweet sixteen birthday gift died, I just never replaced it. I read articles like https://www.watchshopping.com/blog/common-watch-problems-and-how-to-fix-them/ but I couldn't fix it unfortunately. At first I felt naked, it's absence was palpable. But slowly, overtime, I forgot and just got used to not wearing a watch. This was also around the time cell phones became like appendages, so it's not shocking I didn't miss it.
Earlier this year though, I began to feel like I might want to finally replace that Guess Watch. But there were so many choices – I loved rose gold, but would I tire of it? I have to admit, the rose gold Breitling galactic watches were absolutely gorgeous and it seemed like it would be an easy purchase. However, then I discovered wood watches. They were a little more my style (there are others out there that would much prefer the Breitling; it's all about personal preference). They were a little rustic, yet still elegant, the kind of thing that would get someone wondering how to start collecting watches, really. They were trendy, but classic, something that would stand the test of time, get it, the test of time 😉
JORD Wood Watches are beautiful hand made works of art. Available for both men and women, they pair beautiful woods with classic metallic faces, two essentials of any good design.
Having trouble deciding on a wood, I chose the Zebra Wood, from West Africa, which mixes light and dark tones, perfect for an indecisive mind.
My watch is a part of the Frankie series of watches, which have an oversized face. I have to be honest, it took some time to get used it, but now I love it – it feels masculine, while the champagne face provides a feminine softness. It's the perfect statement piece, for everyday or special occasions.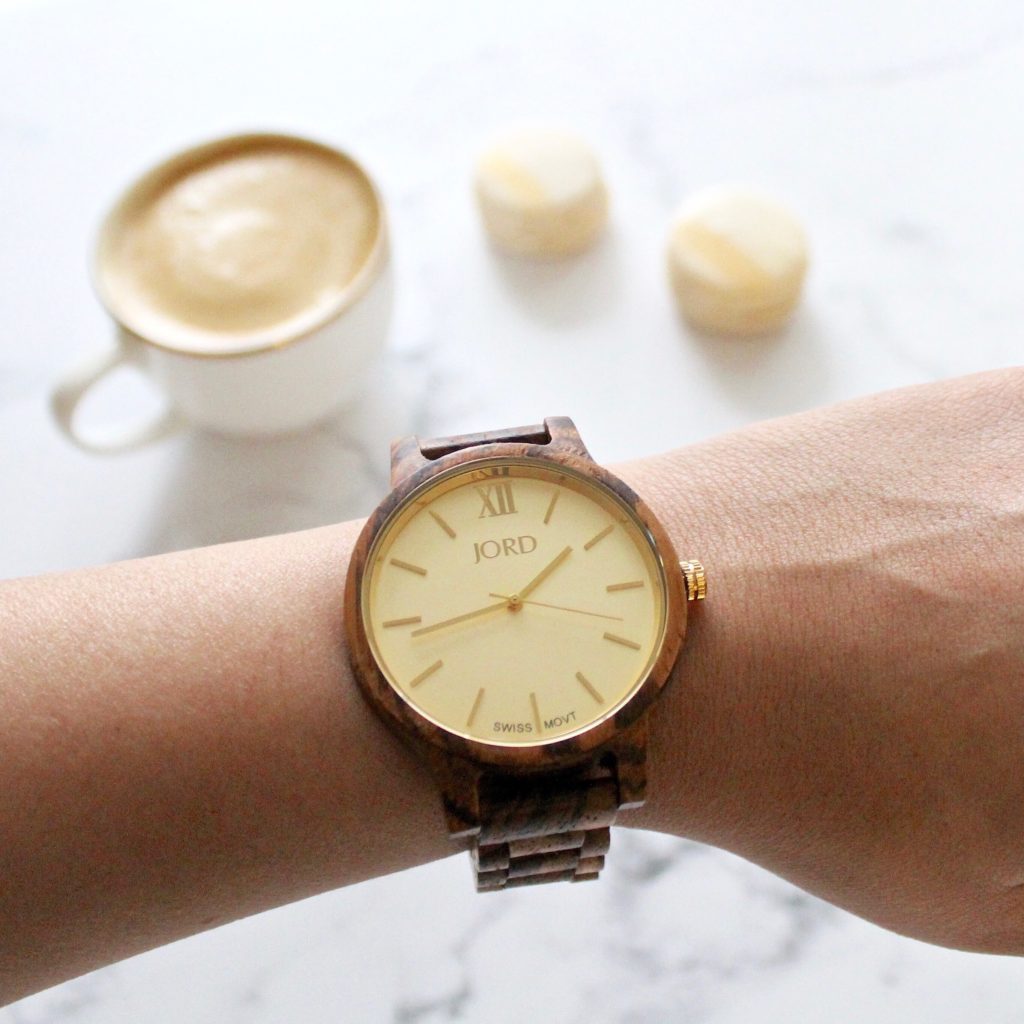 I love JORD Wood Watches so much I've partnered with them to offer you an amazing Giveaway, click here for your chance to win $75 off your very own JORD Watch. Bonus: you'll receive $20 off just for entering! Not only are their watches unique and beautiful, they come in the most gorgeous wooden box, perfect for Holiday Gifting. Deadline for the entering the giveaway is December 18th at 11:59pm CST. Goodluck!
This post was sponsored by JORD Wood Watches, but the thoughts and opinions shared are 100% my own.

Wooden Wristwatch