This weeks Inspired Interiors home tour is a real treat – The Full House Home! And it's for sale! I know I said inspired interiors but just look at that exterior, that is beautiful – just goes to show that soft washing Lynchburg and a fresh lick of paint goes a long way. While sadly nothings remains of Uncle Jesse, I can't help but screech a have mercy! It is absolute perfection. While only the exterior of the house was ever used in the show, the interior has been completely redone to a sophisticated mix of modern and vintage. I am obsessed. So many delicious details, what's your favourite?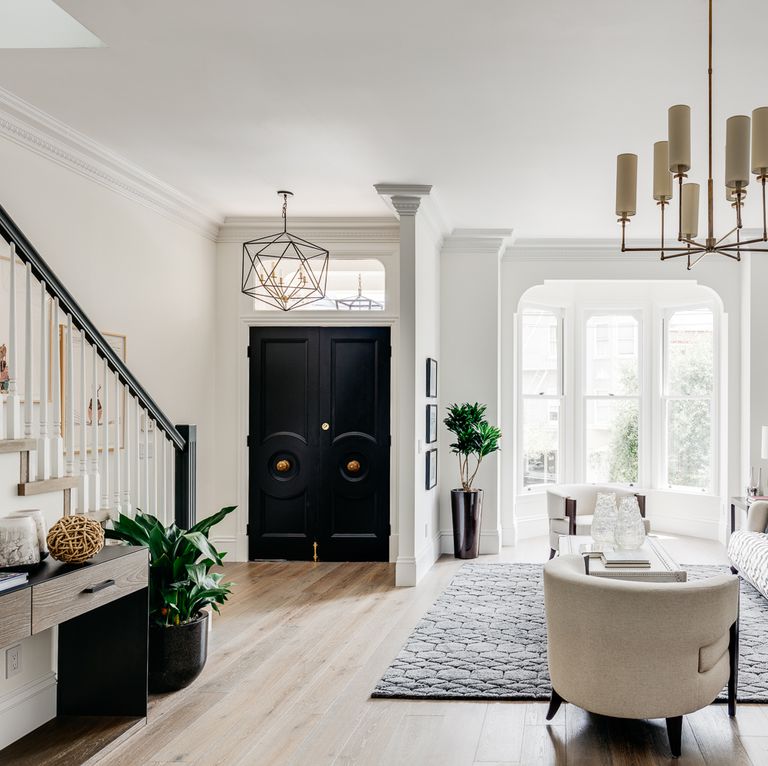 Those beautiful black Entry Doors just draw your eyes to the entryway, don't they? This house has made an interesting choice of contrasting lights with darks, modern and vintage and the first room really makes sure you know that.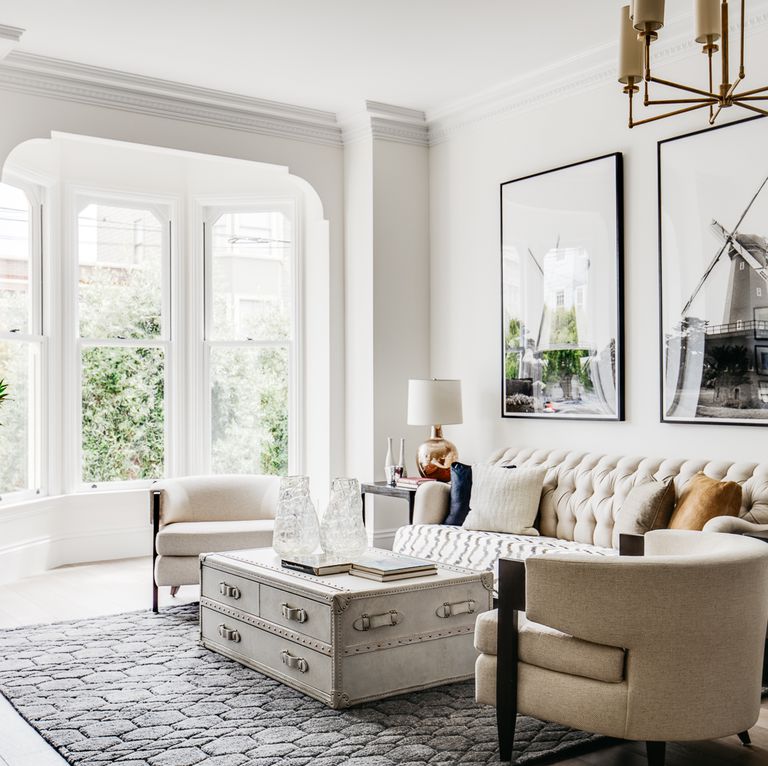 Love the texture pattern on that rug, adds some color difference to this brightly lit room.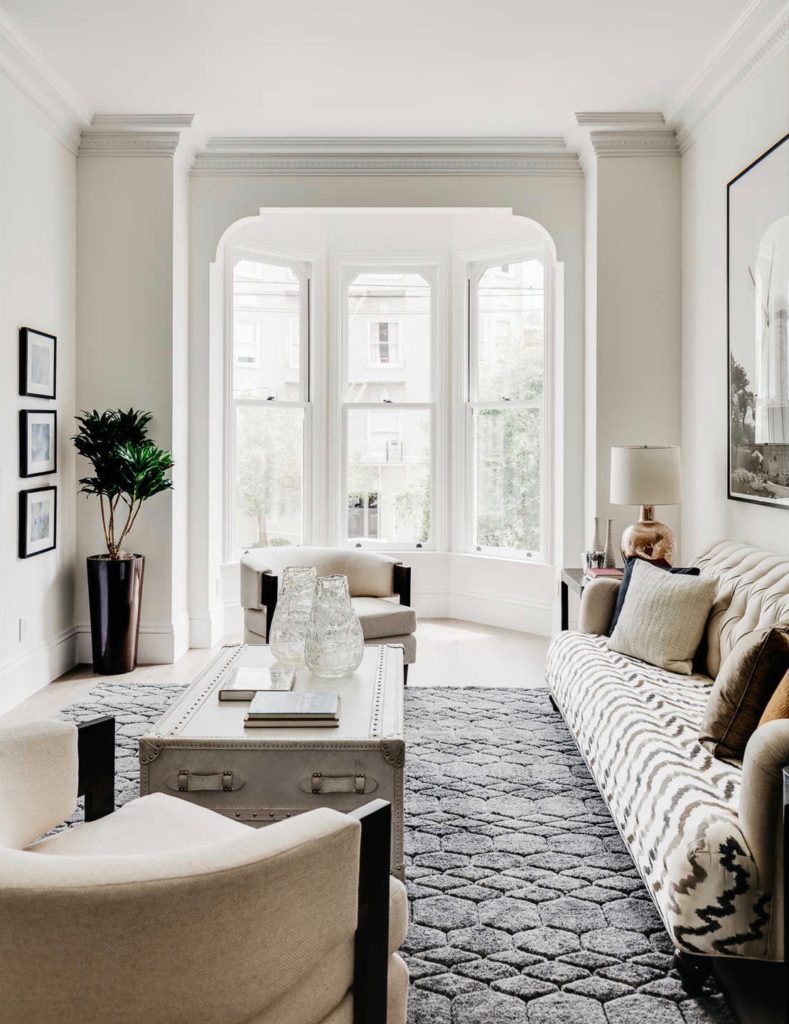 The entry room again from another angle, makes it look a little more narrow. That just shows you the power of photography.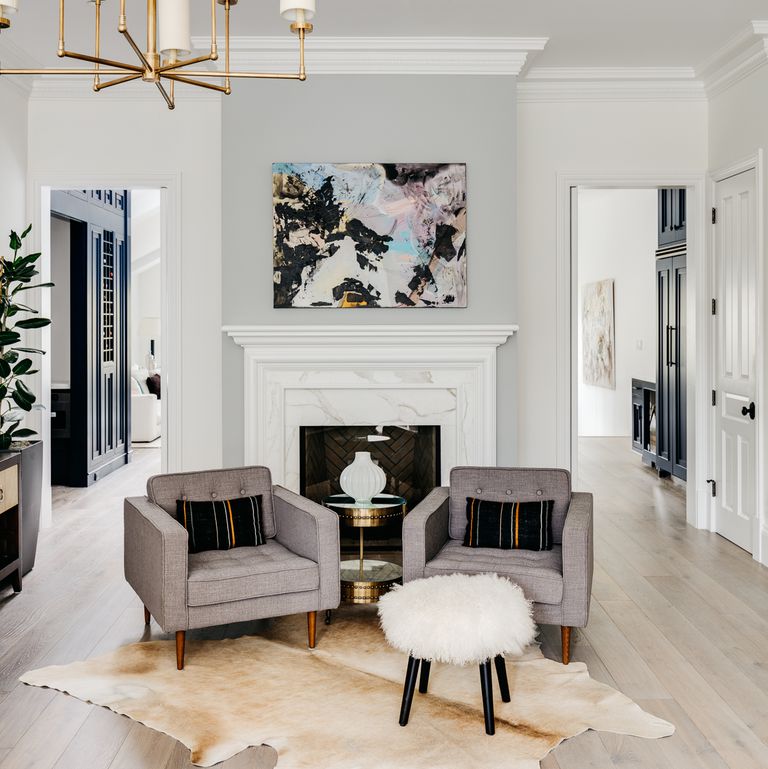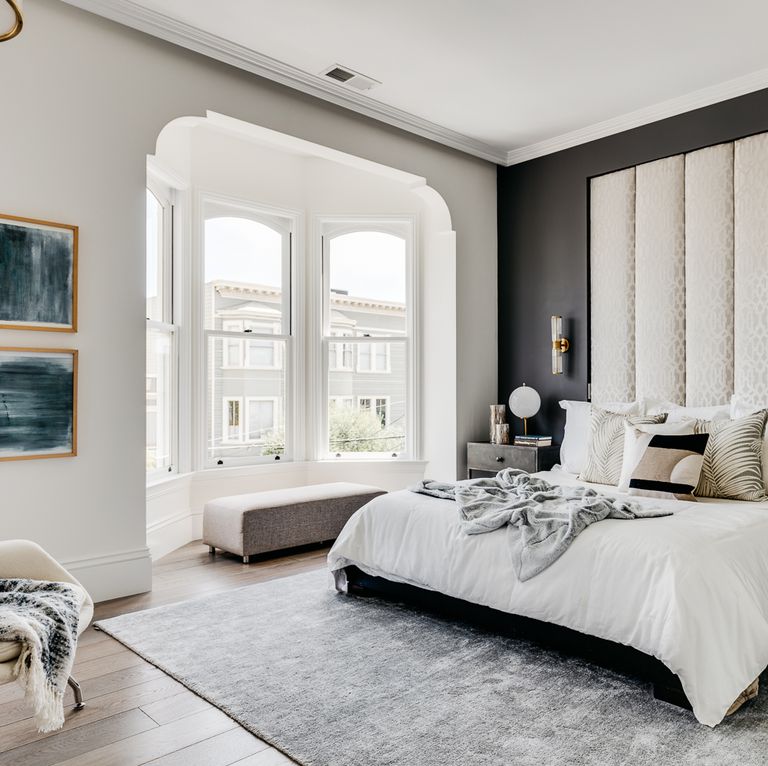 The bedroom feels a little plain to what we've seen so far, but it has made a very good use of natural light and one dark wall. You could easily wake up in this room day after day. None of the windows have been given curtains but perhaps some transparent drapes could have added to the bedroom feel. What do you think?


These shower and bathroom tiles may not be patterened but are assembled like one. It makes a good value difference in this elegant bathroom.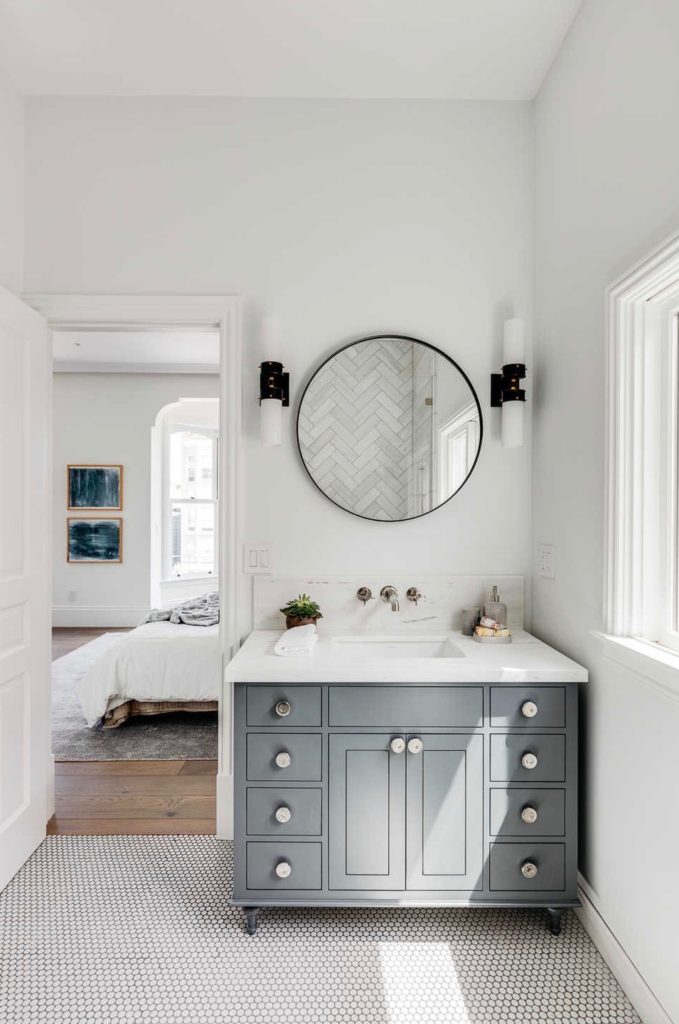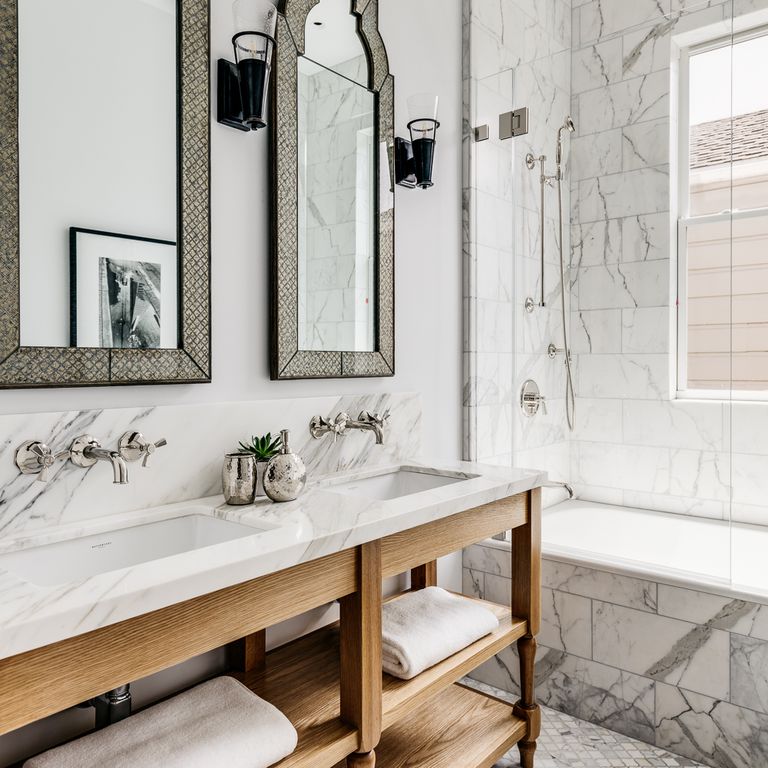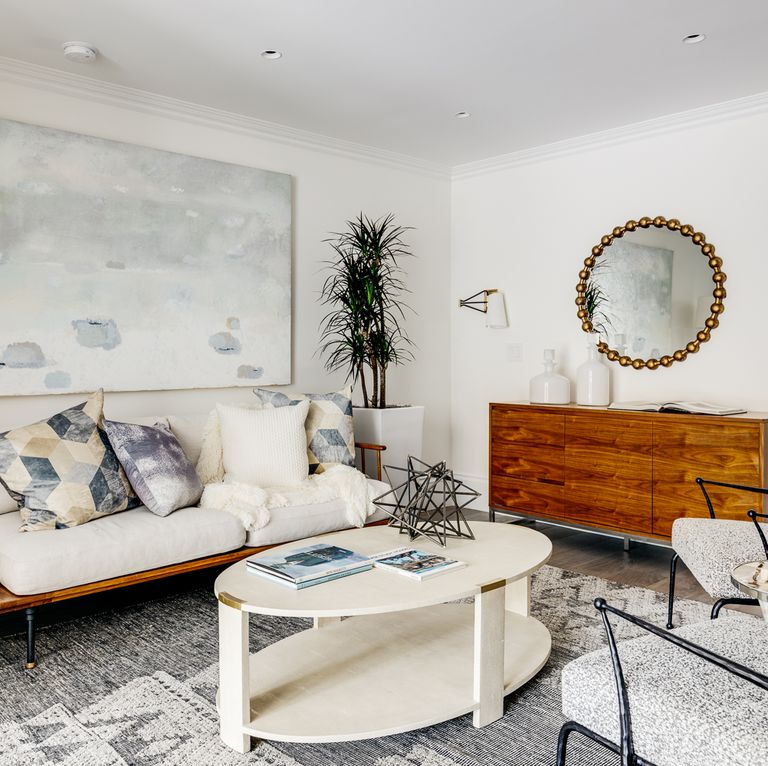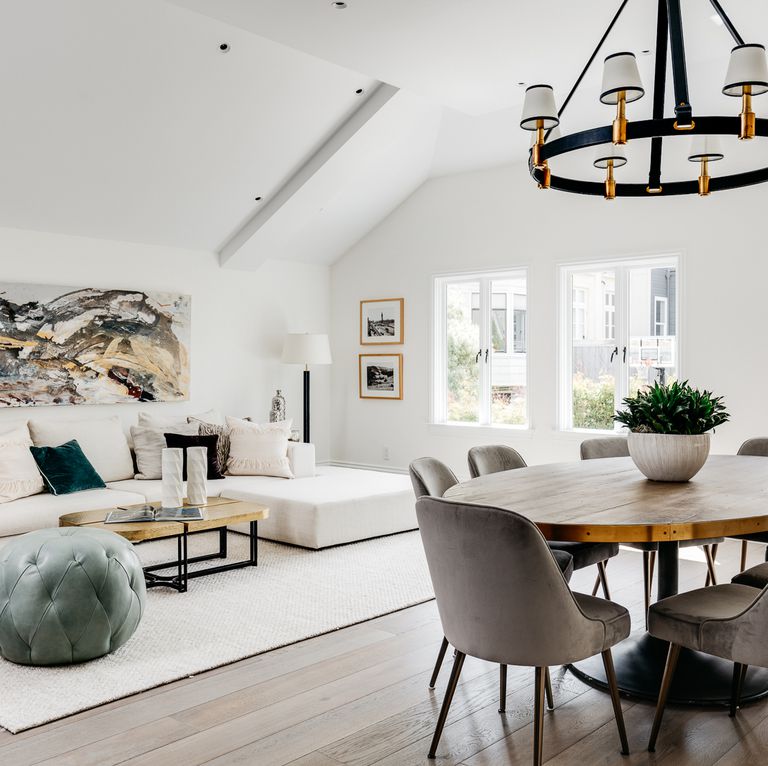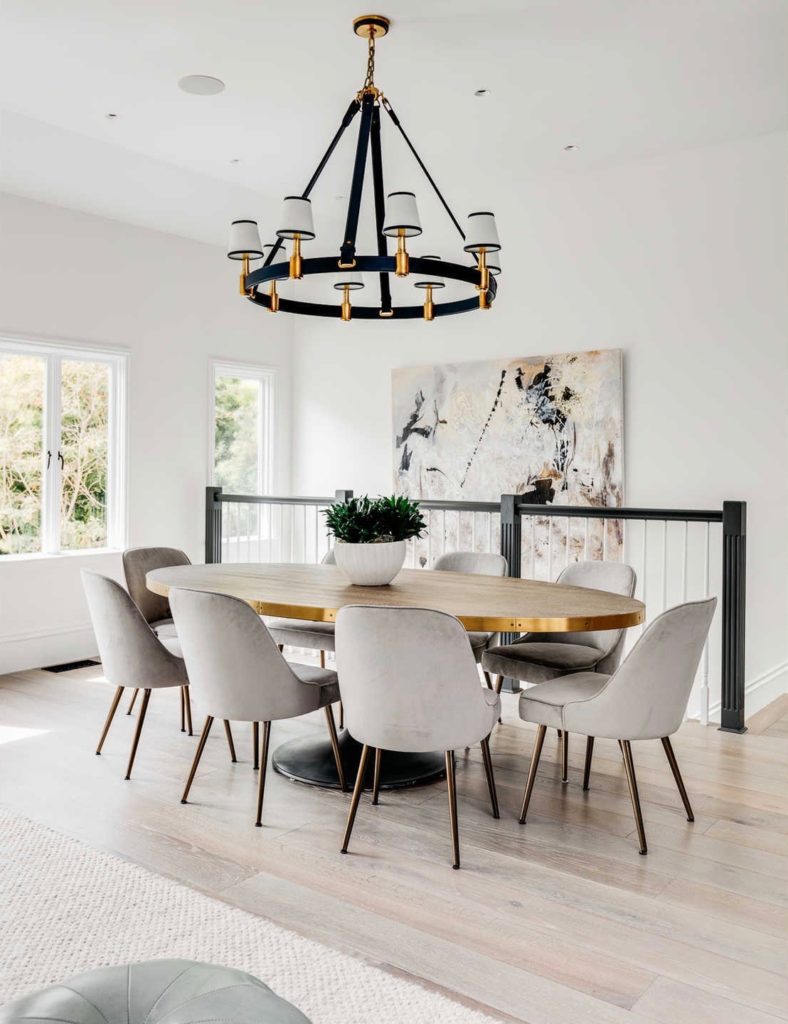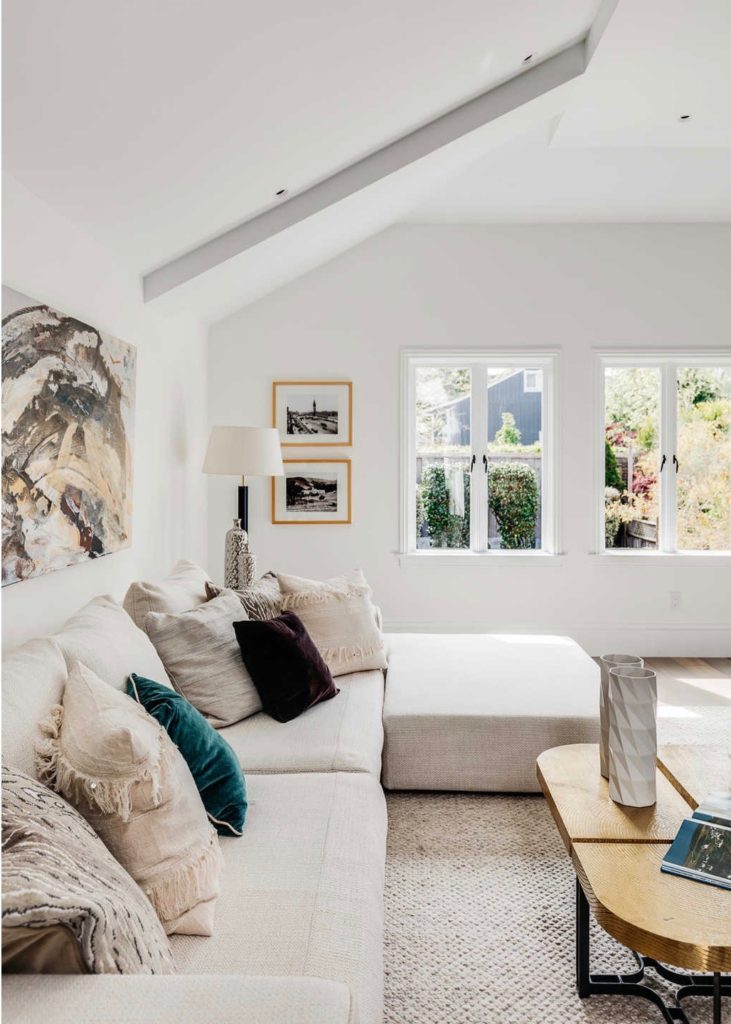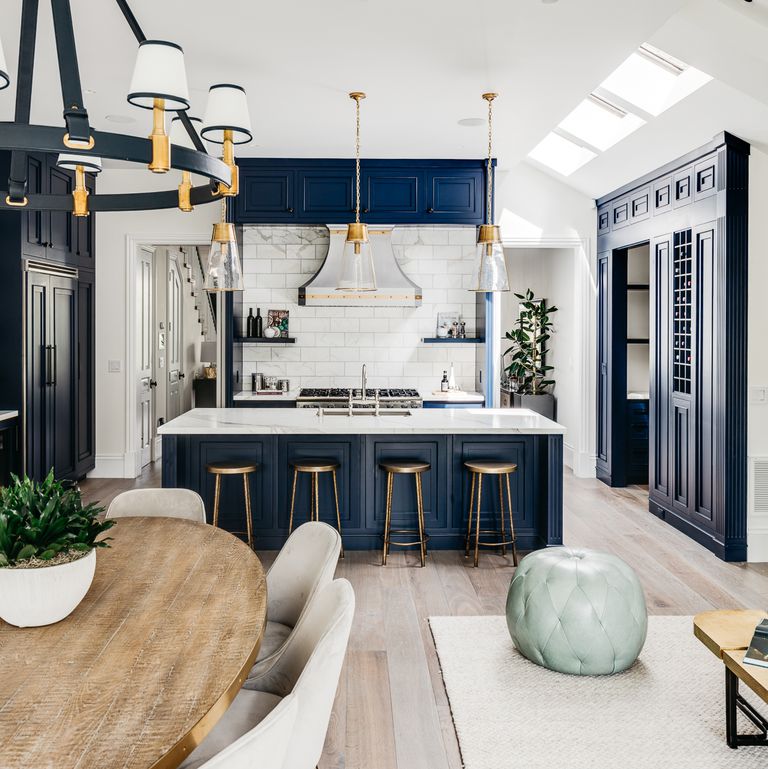 The use of navy in this kitchen really makes the room stand out. I just love the way this house has used contrasts between light and dark to draw your attention and this room is no different.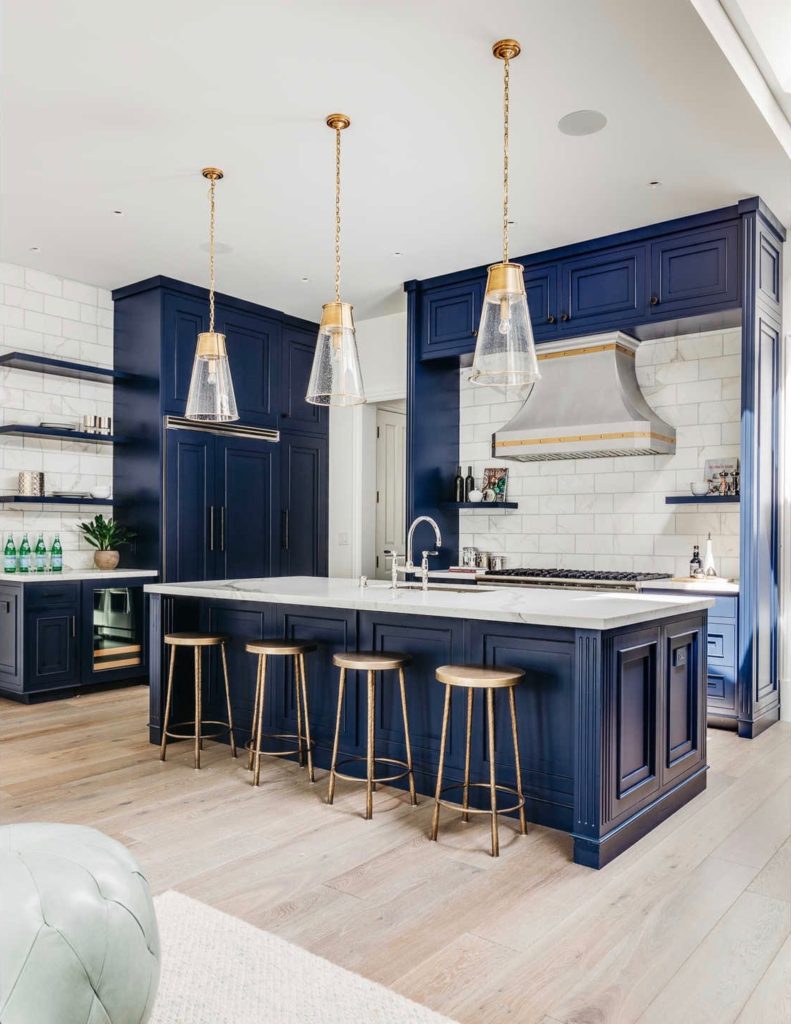 The gold and bronze highlights also make for some interest color contrast without making things too polarizing. An interesting choice.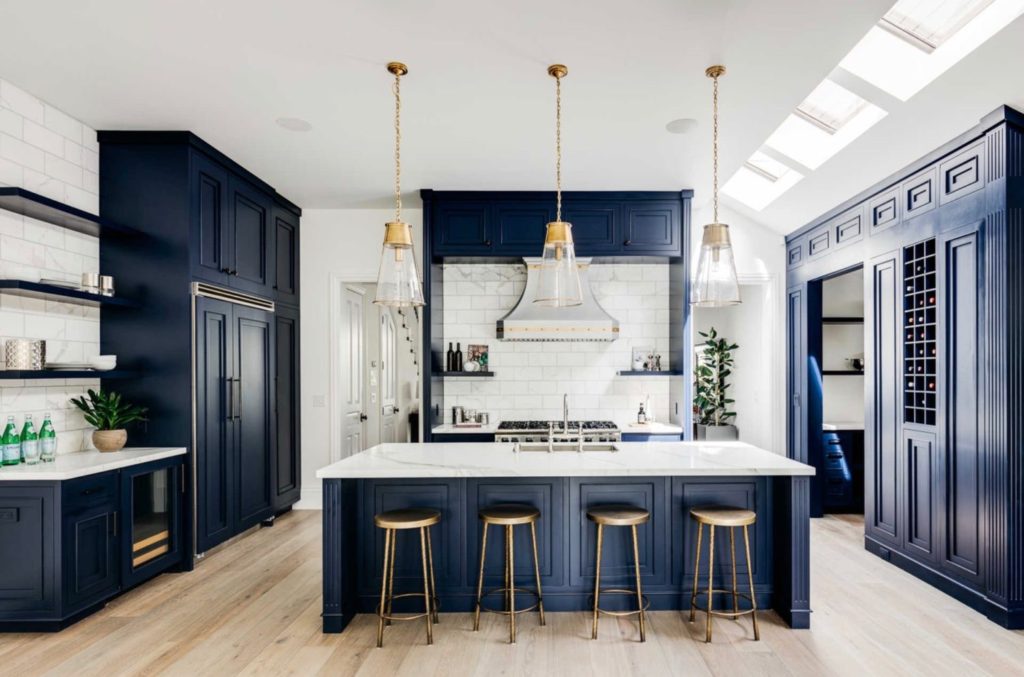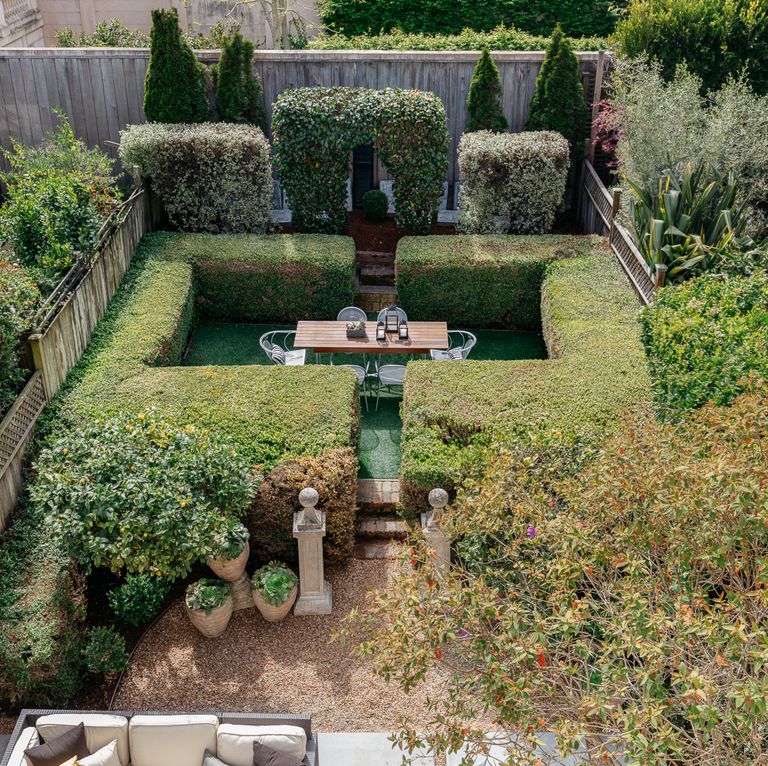 Wouldn't you love to have a gathering in this garden? The hedges could provide some good shade when the summer sun is in full.
---