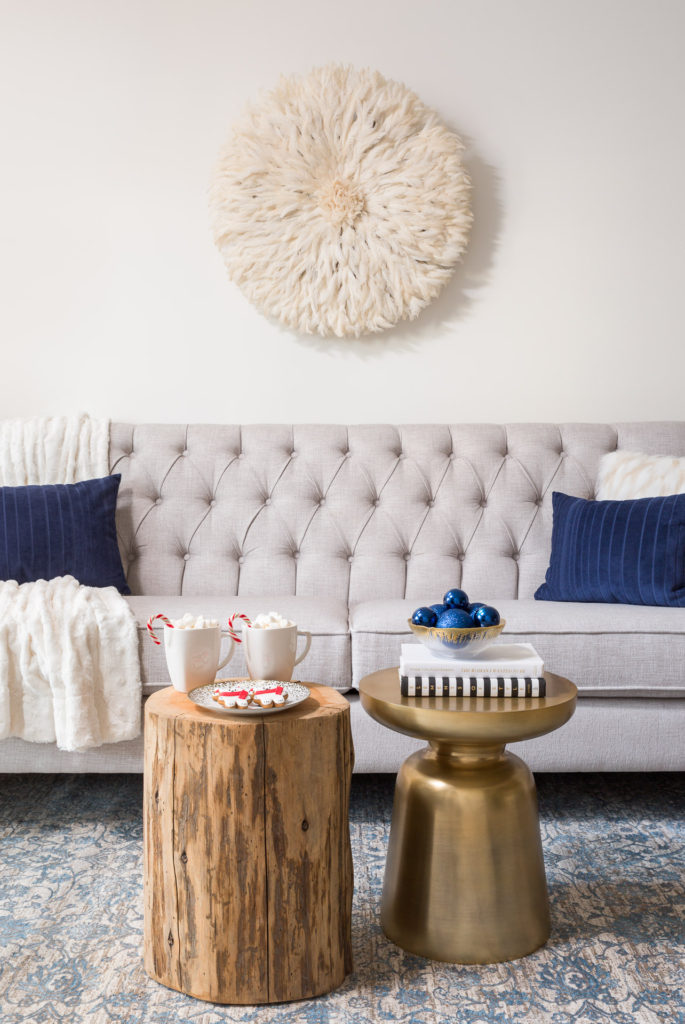 Friends! Today's the day! Pour yourself a hot cup of coffee or tea and come along as I take you through my Home, for the Holidays. I've been dying to share it with you, but wanted everything to just right before I did!
And when you've finished scrolling though here, head on over to Western Living Magazine, where I'm sharing 6 Ways to Get This Cool Christmas Look for yourself!
In years past I've gone with the more is more approach to the Holidays. But this year, I wanted a pared down look that was still elegant and cozy, with a touch of glam. Having recently painted my place bright white, I wanted the space to feel open and subtle, not cluttered and busy, which the holidays can be all on their own!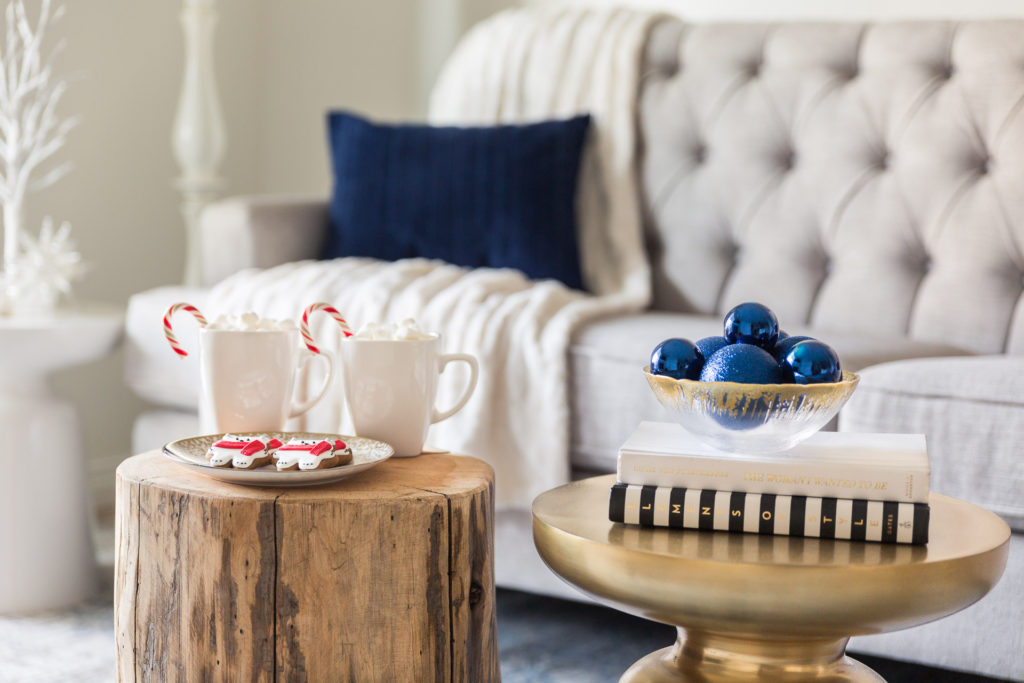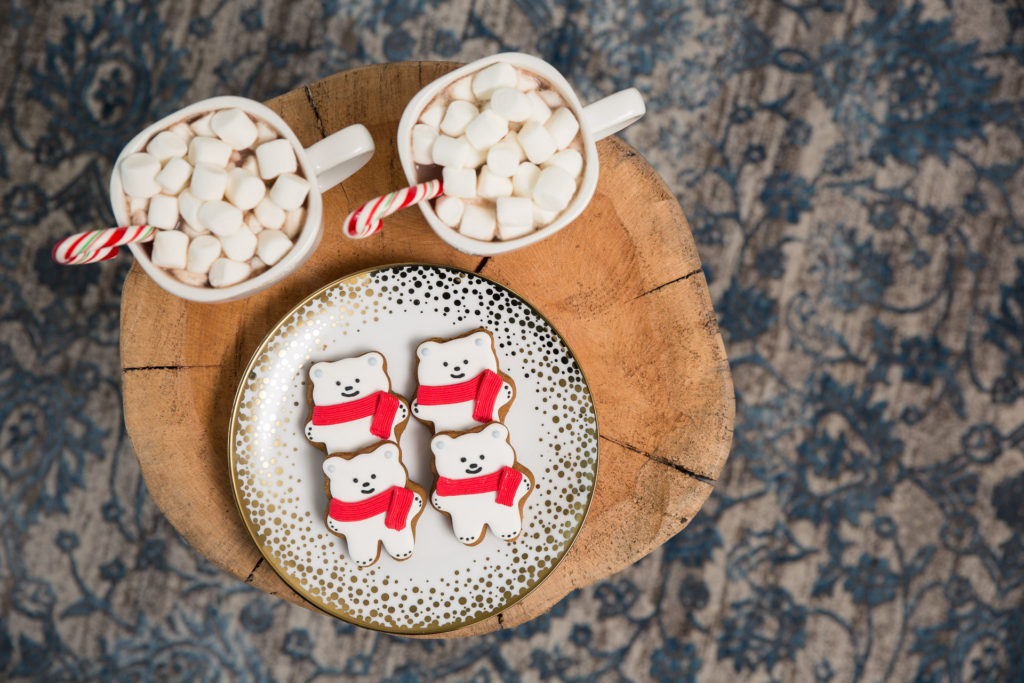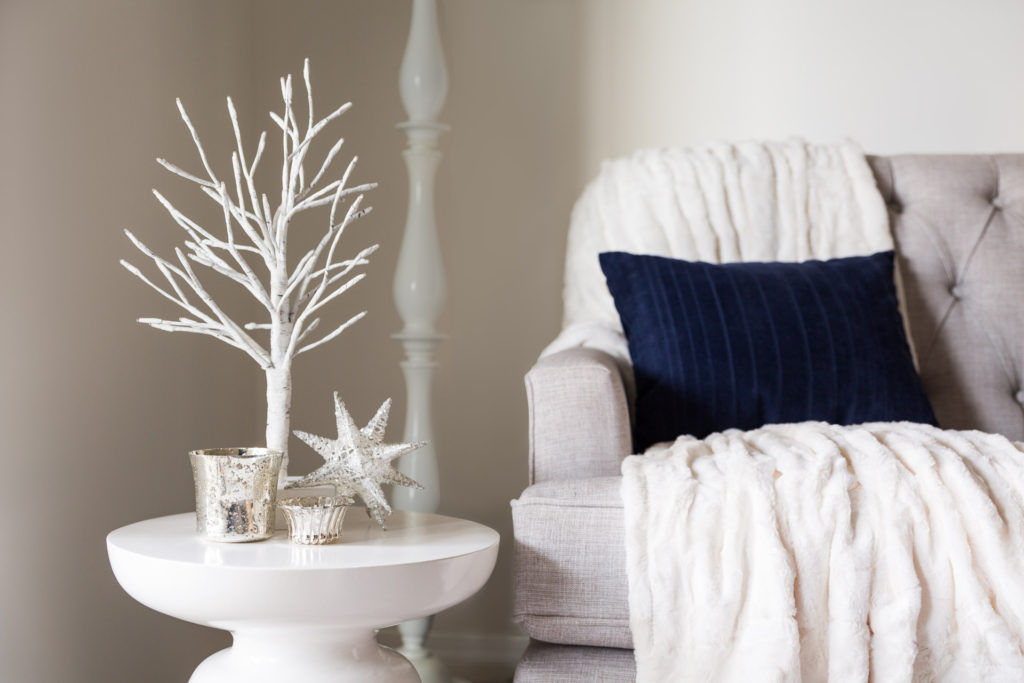 To add interest with white, I played with textures: feathers in the Juju Hat, ceramics on the wall, sheepskin rugs on the dining chairs, a playful pillow and cozy throw on the sofa. Doing so created a space that is warm and welcoming without being overpowering.
In keeping with the minimal theme, I choose two birch trees rather than a traditional Christmas tree. They complement the simplicity of the space well and add a natural element. Piled high with gifts creates a dramatic affect without the heaviness of a traditional tree.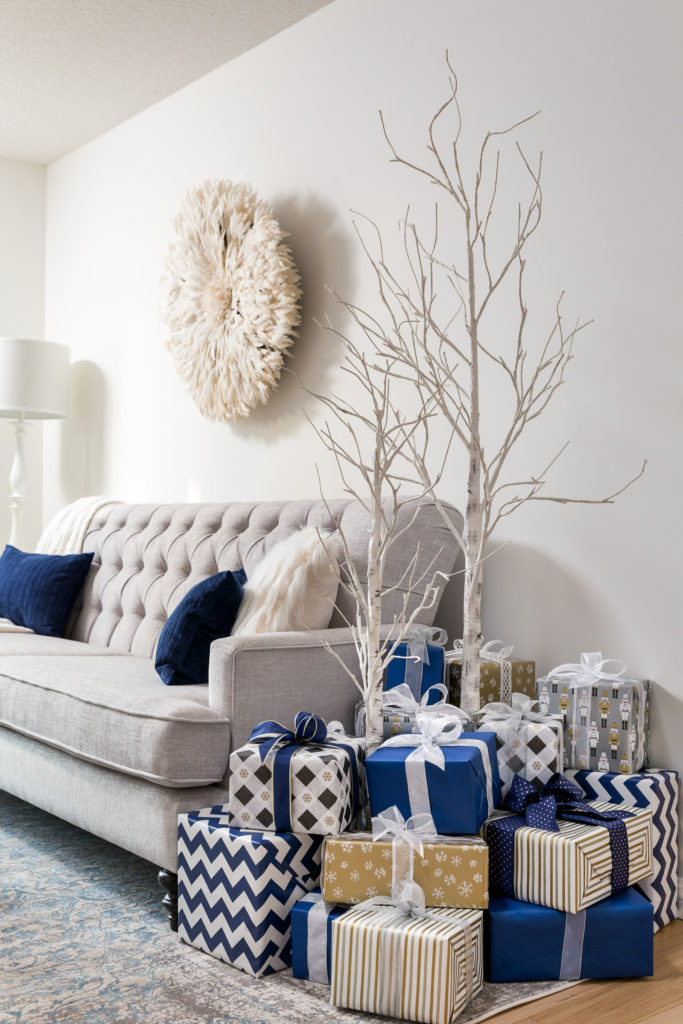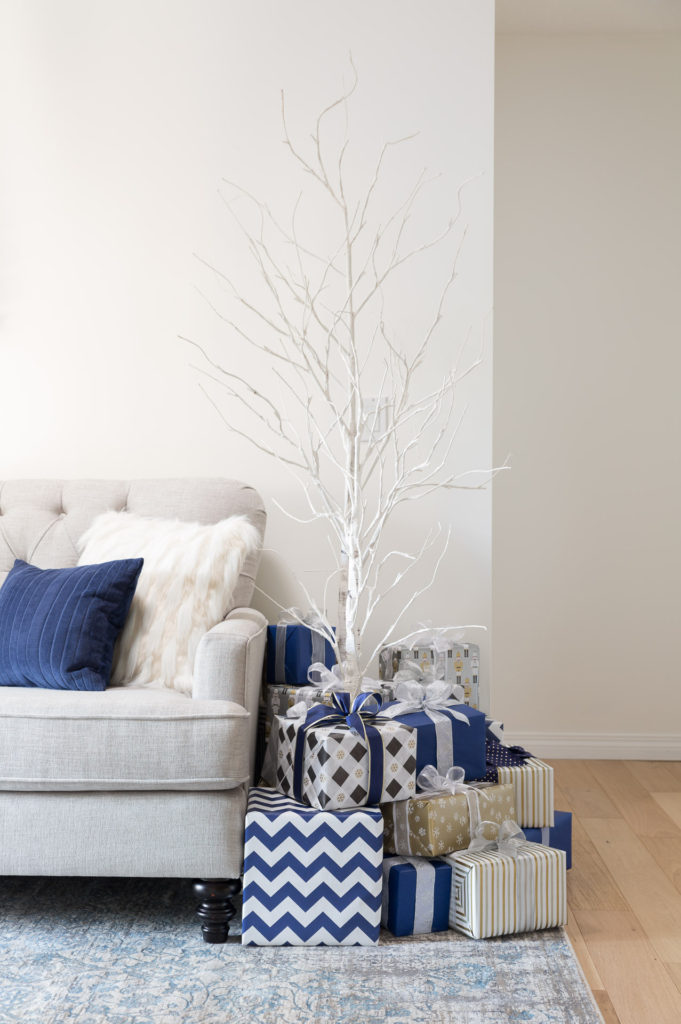 I carried that natural element into the 'coffee table', where I choose to use two cocktail tables instead. One in brass, for some extra holiday sparkle, and a tree stump for an unexpected rustic element that helps ground the space. A white sister table of the brass one is tucked in the corner creating a cohesive look. I love the flexibility these tables offer, when entertaining they can be moved around and used as tables or extra seating.
I'm a fan of playing with non-traditional colours in my holiday decorating, when I discovered the salad plates, I knew navy would be perfect accent colour! Paired with white and gold, it creates a sophisticated look. Because the holidays are about whimsy, I added feathers around the hydrangea centerpiece, which mimic the Juju Hat. A few votive candles here and there, and I can't wait to entertain family and friends.
The replica Ghost Chairs offer elegant seating at the tulip table, without obstructing the flow of what is a small space. In france a ghost chair is known as a sedie trasparenti and they are used often by this fashionable nation not only because of their unique style but also because of their usefulness when you're trying to avoid a busy interior theme. I hopped on that bandwagon with glee. The sheepskins add comfort and a bit of holiday luxury to each chair.
Lastly, I kept the bar simple with navy ceramics and gold accents, I thought I'd let the cocktails be the star!
How do you decorate your space for the Holidays? I'd love to know, feel free to share in the comments below.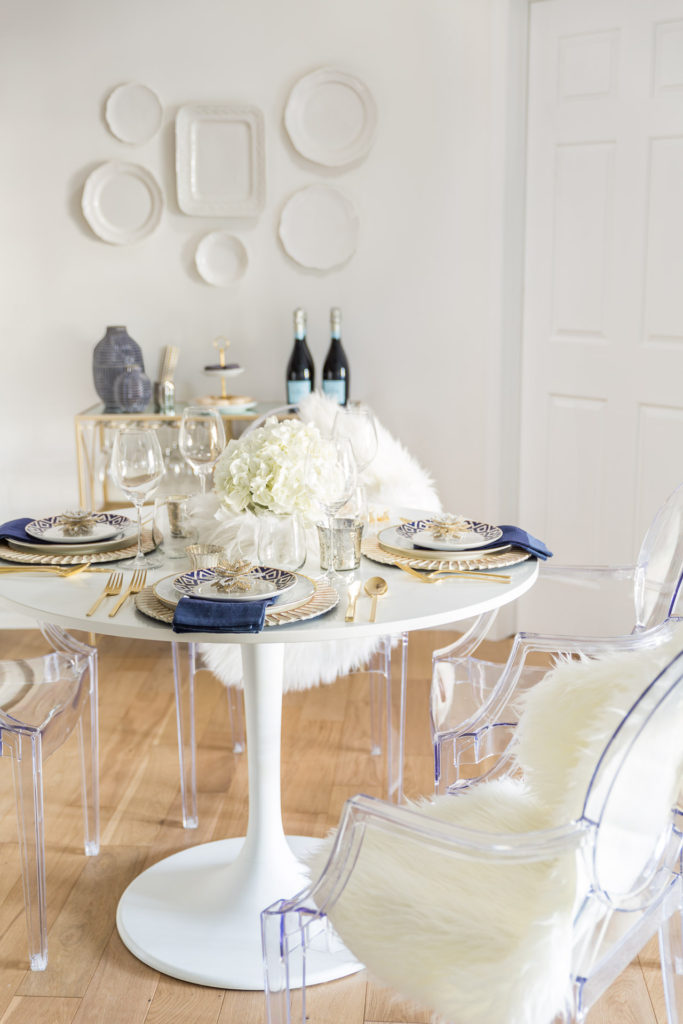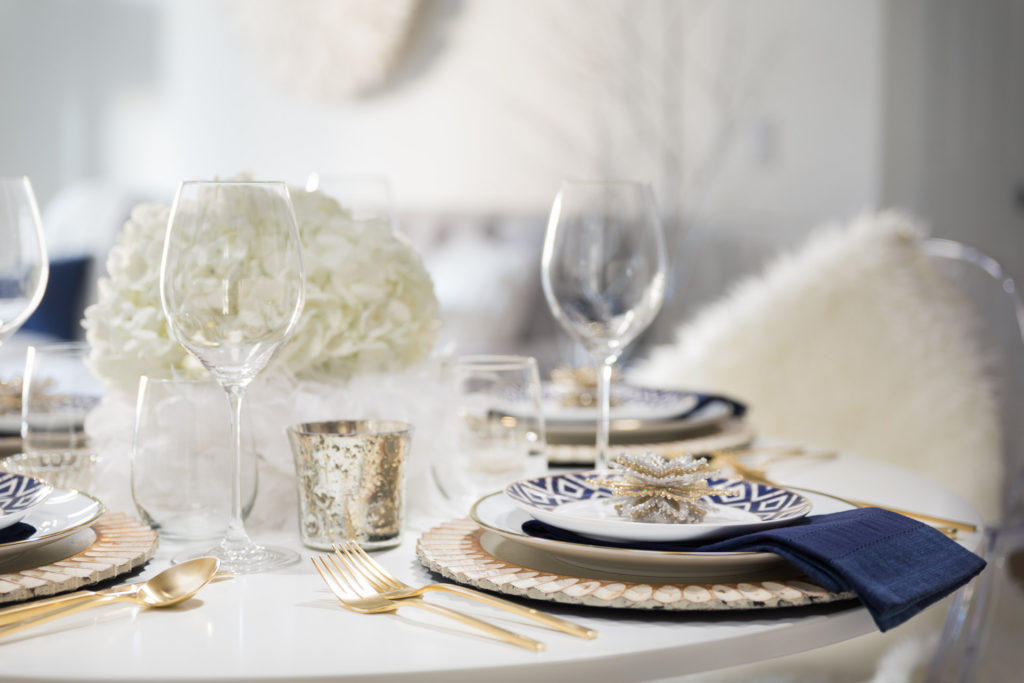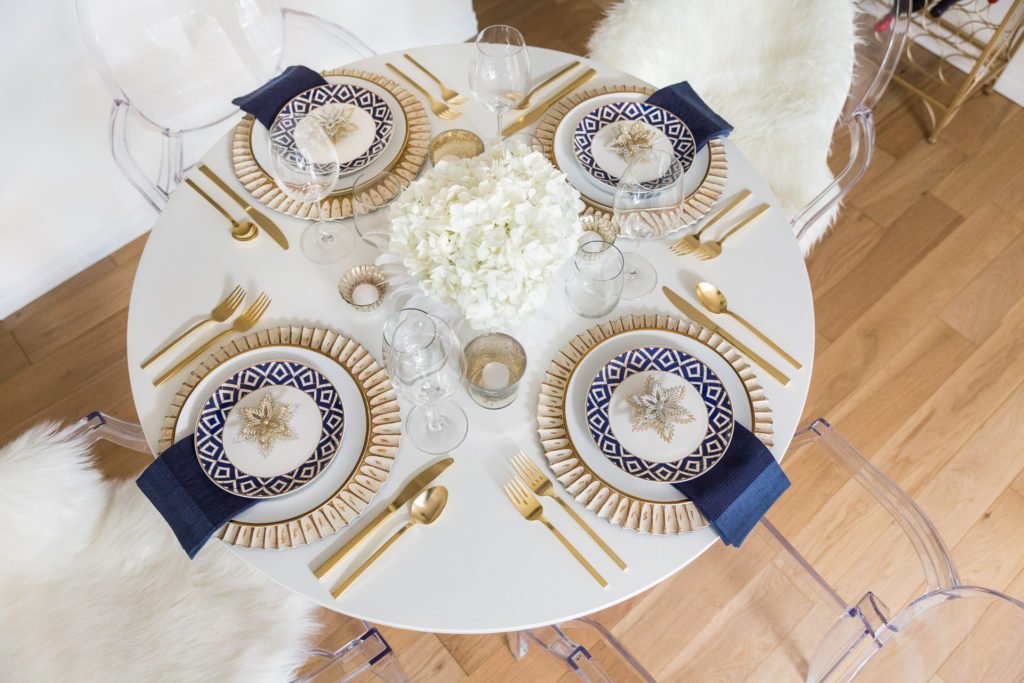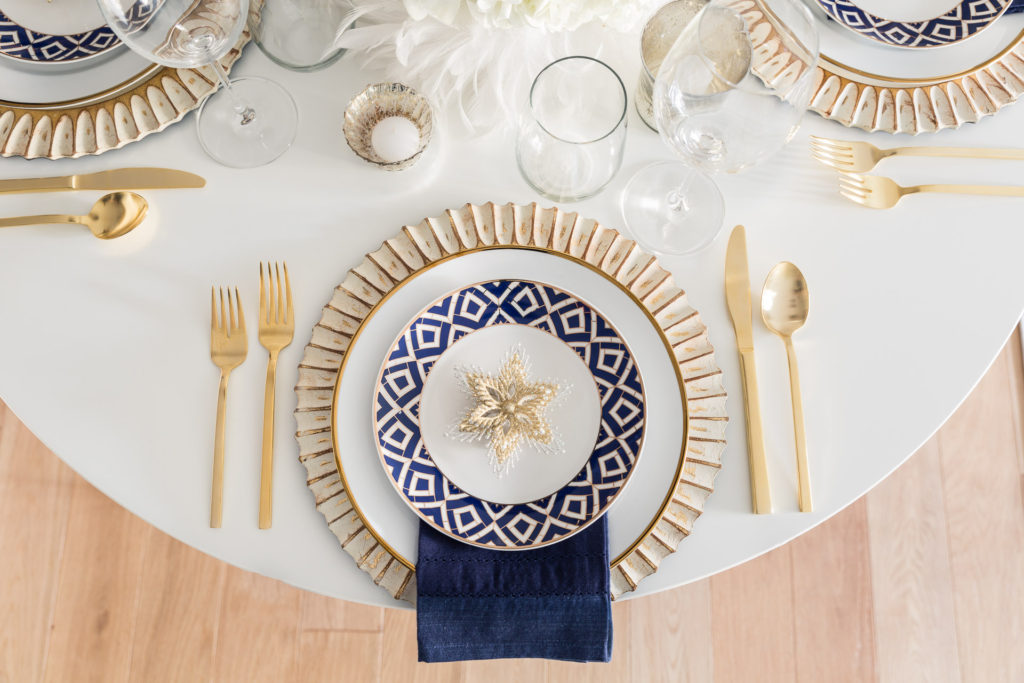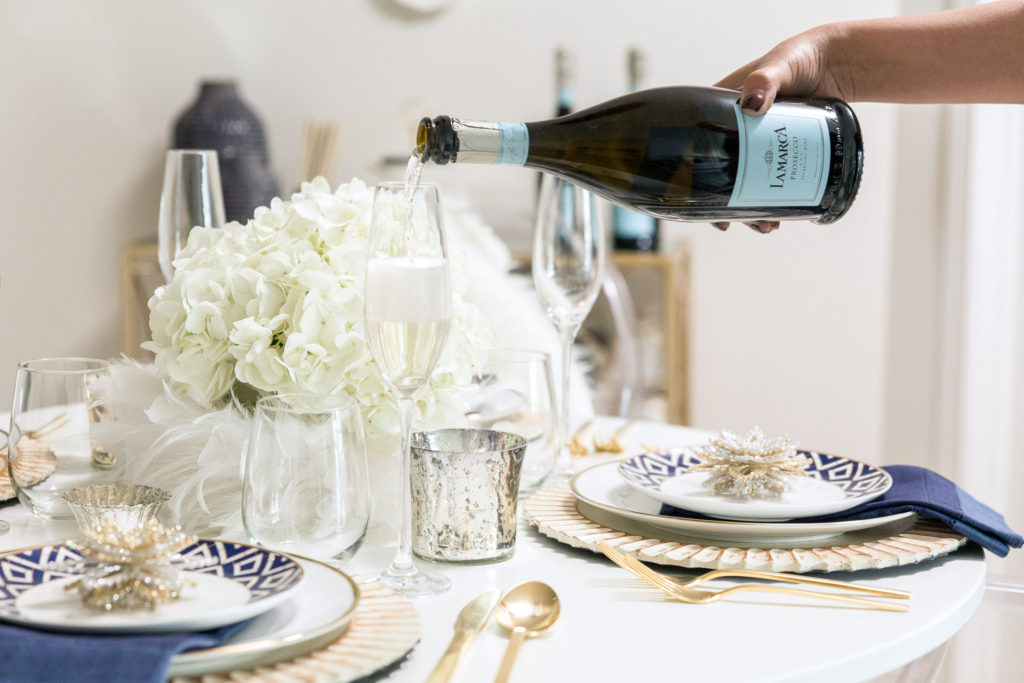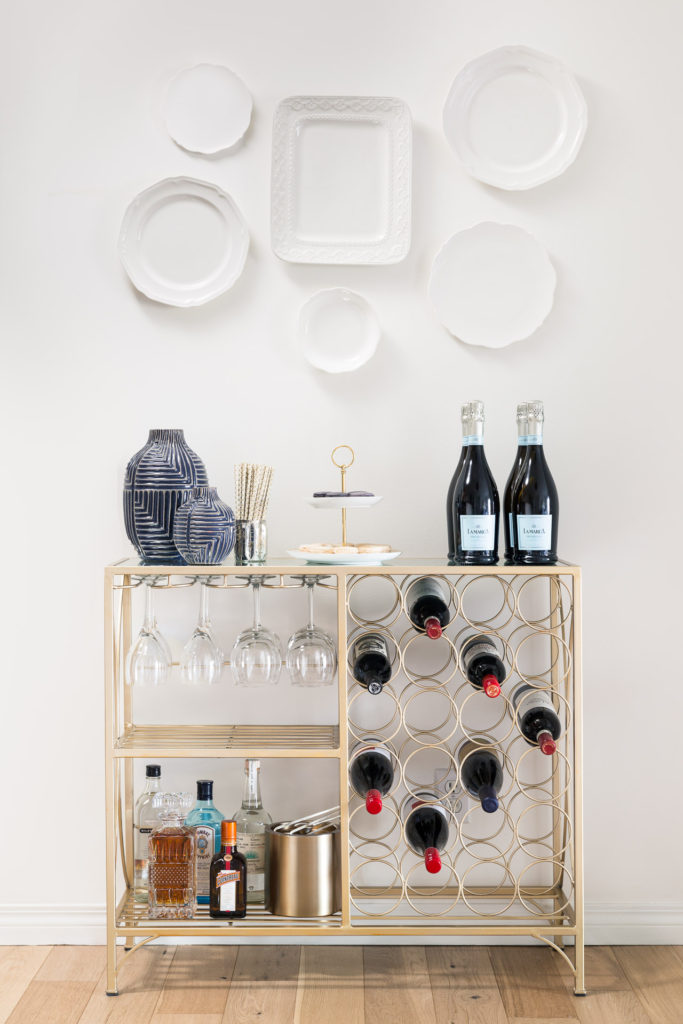 (All Photos: Styling: Neelam Gurm; Photography: Klassen Photography)