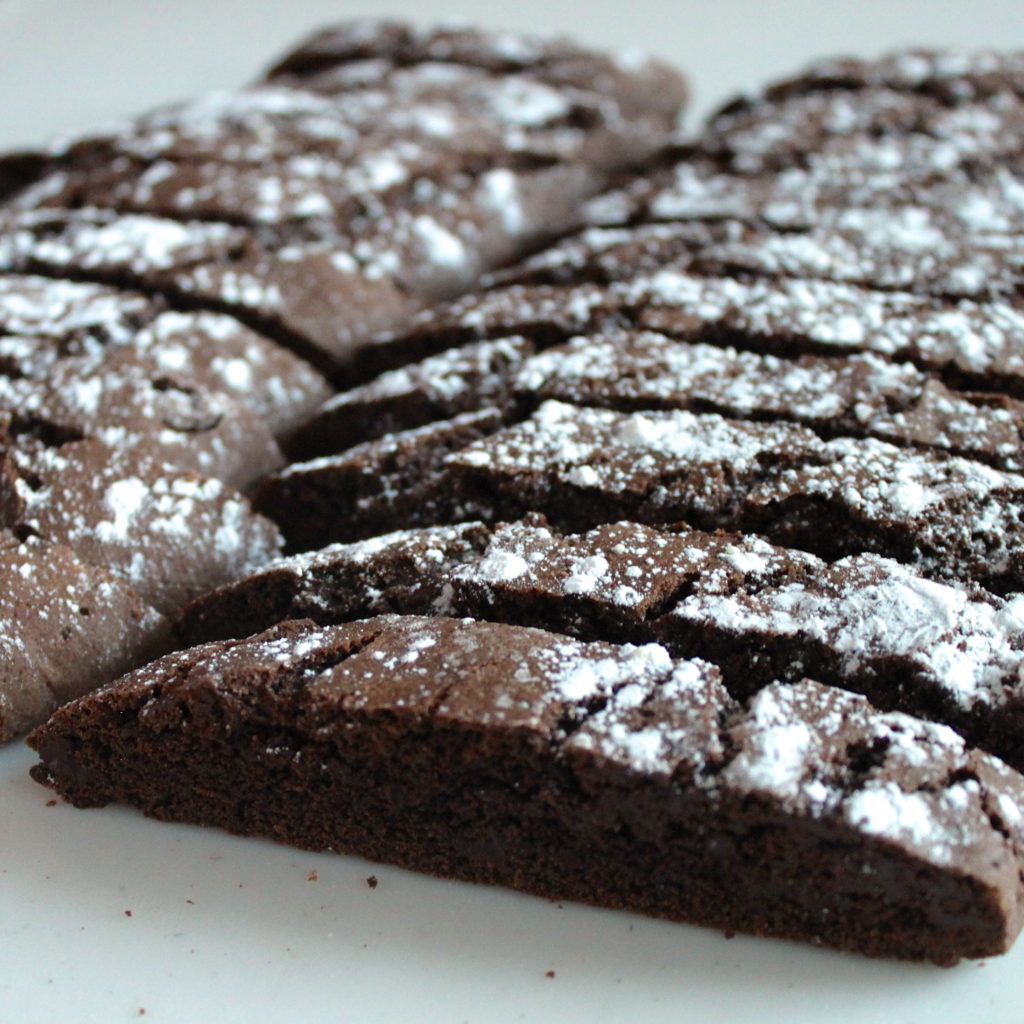 For me (and my friends and family) the Holiday Season and Biscotti are virtually synonyms.  They are my favorite cookies to make at this time of year and my favorite from the kitchen gifts to give.  So much so, people in my world have started to expect them!  And I am happy to oblige!
Biscotti is a classic Italian cookie that often appears more impressive than it is, which is part of the reason I love them so much!  They are virtually impossible to mess up, the more rustic the better!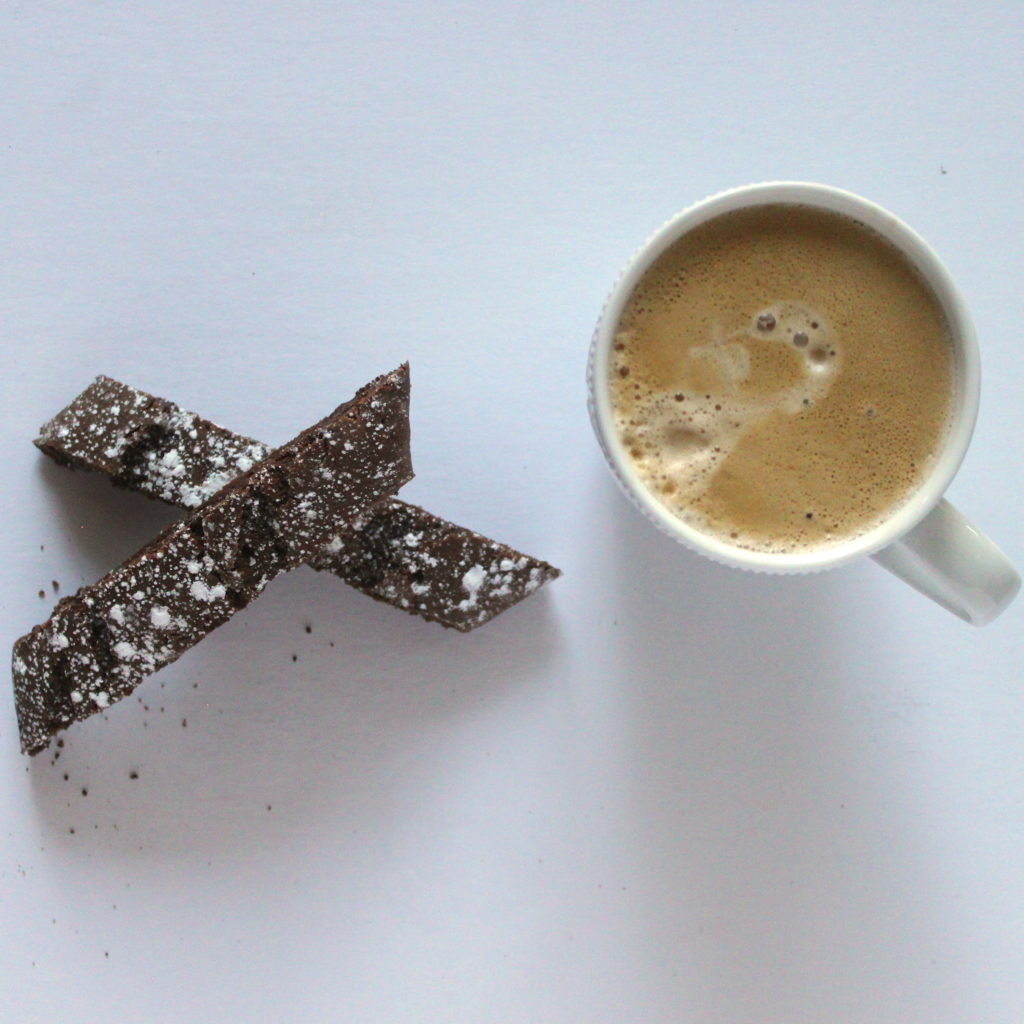 Ingredients
1-3/4 cups plus 2 tablespoons all-purpose flour, spooned into measuring cup and leveled-off
1/4 cup + plus 2 tablespoons natural unsweetened cocoa powder, such as Hershey's Cocoa
1 teaspoon baking soda
3/4 teaspoon salt
1 stick (8 tablespoons) unsalted butter, at room temperature
3/4 cup plus 2 tablespoons granulated sugar
2 large eggs
2 teaspoons vanilla extract
1 cup semi-sweet chocolate chips
1-2 tablespoons Confectioners sugar
Directions
Preheat the oven to 350 degrees and line a baking sheet with parchment paper.
In a medium bowl, whisk together the flour, cocoa powder, baking soda and salt.
In the bowl of an electric mixer, cream the butter and sugar until light and fluffy, 1-2 minutes. Scrape down the sides of the bowl with a rubber spatula. Add the eggs, one at a time, scraping down the bowl and mixing well after each addition. Beat in the vanilla. Add the dry ingredients and chocolate chips and stir on low speed until just combined.
Dust a work surface with flour. Using a rubber spatula, scrape the sticky dough out onto the work surface and dust the top of the dough lightly with flour. Using your hands, shape the dough into a rough ball (if it's still too sticky, dust with a bit more flour) and cut in half. Form the dough pieces into two short logs by rolling back and forth. Place the logs onto the prepared baking sheet and shape into longer logs about 3/4-inch high and 2 inches wide. Allow enough space for the logs to spread a few inches while they bake. Bake for about 35 minutes, until firm to the touch. Let the biscotti logs cool on the pan for about 5 minutes, or until just cool enough to touch (if you wait any longer, the biscotti will be difficult to cut); then, using a sharp knife, slice the logs on the diagonal into 3/4-inch slices (I do this right on the baking sheet). They will crumble just a bit; don't worry about it. Turn the biscotti on their sides (so that the cut sides are down) and place back in the oven for 10 minutes to dry and crisp up. Let cool on the pan for a few minutes, then transfer to a wire rack to cool completely.
When cool, push all the biscotti together (this prevents the Confectioners sugar from getting on the sides of the cookies) and use a fine sieve to dust with Confectioners sugar. Serve with coffee, tea or warm milk.
From Once Upon a Chef
One of my favorite hostess gifts is mug filled with biscotti and a coffee card!