Fall is without a doubt my favorite season, I love the colours, the fashion and the flavours.
I'm lucky, my living space is decorated in oranges, browns and golds, so transitioning to fall is easy.  Regardless of that palette you've chosen for your space, transitioning between season doesn't have to be hard to break the bank. Pillow, throws and themed accessories are an easy go to, but just as easy is re-purposing things you already have, like this simple Mod Podge DIY.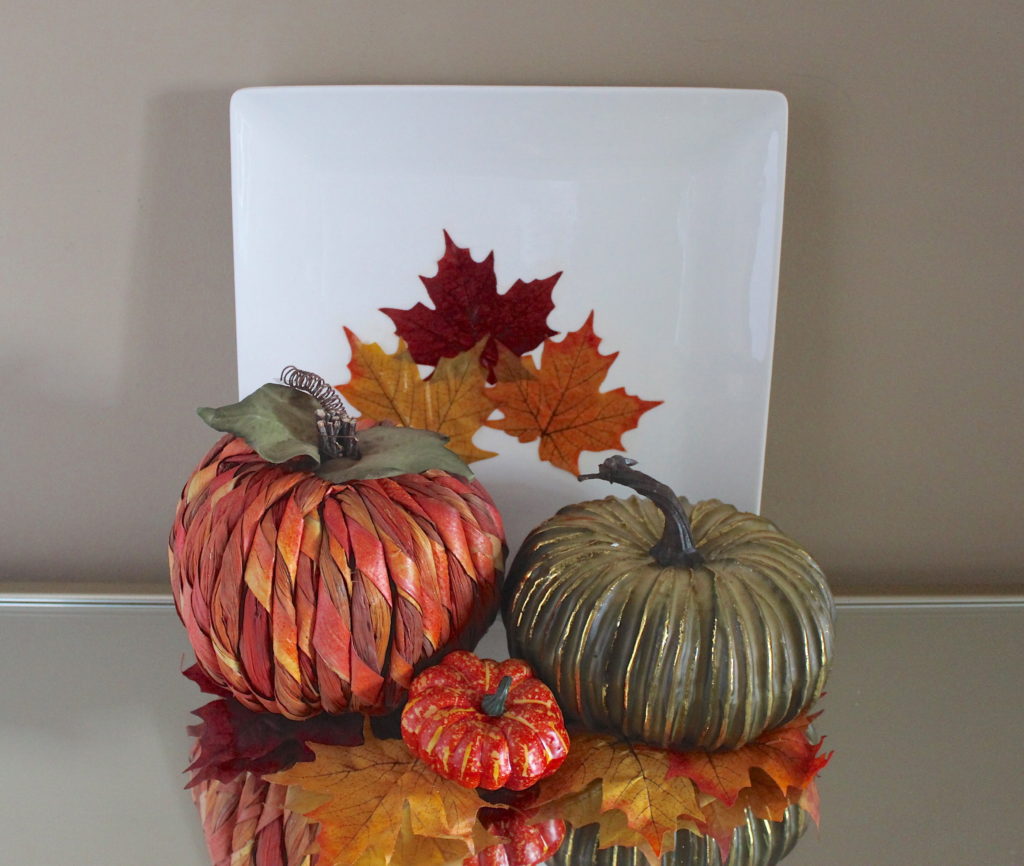 You'll need some plates, fall inspired paper cutouts, Mod Podge, and a brush.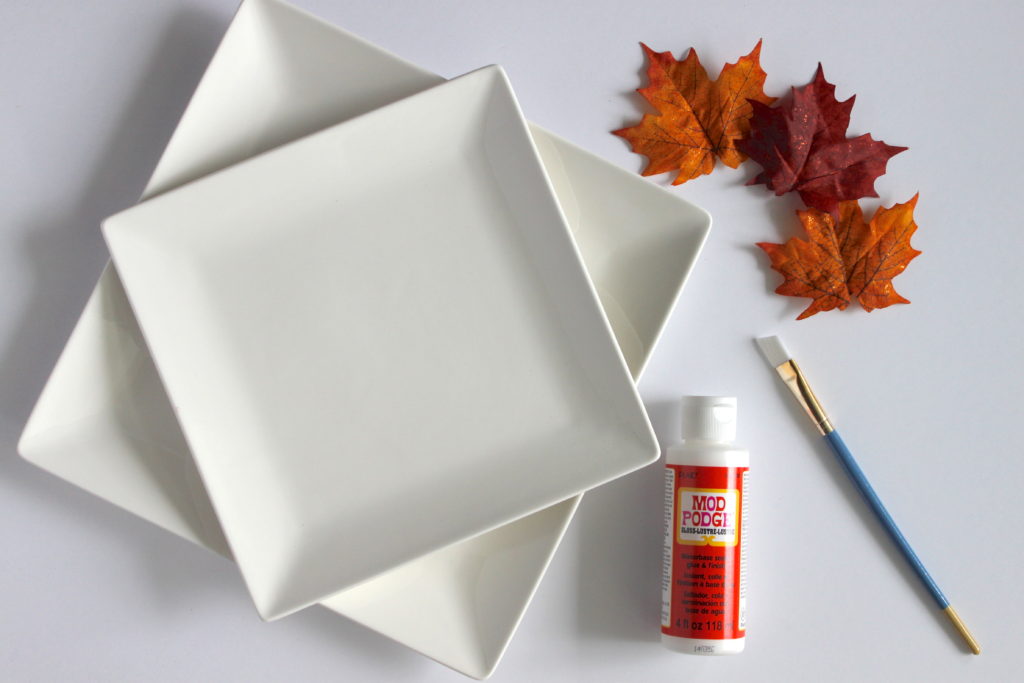 Ensure your plates are clean and dry.  Trim the paper and map out how you'd like to design your plate.
Apply Mod Podge to the plate (where you'll be apply the paper) and to the backs of the paper cutouts.  Place the cutouts on the plate, smooth out any bubbles (there are tools you can purchase to do this, but I found my fingers just as good!)  Allow the Mod Podge to dry at least 15-20 minutes.  Then apply a layer of Mod Podge over the entire surface and allow to dry completely before applying a second layer.  Allow the second layer to dry at least 24 hours.
And there you have it, easy fall decor to add to your space.  These plates could be hung on the wall or used leaning against the wall on a buffet as I have.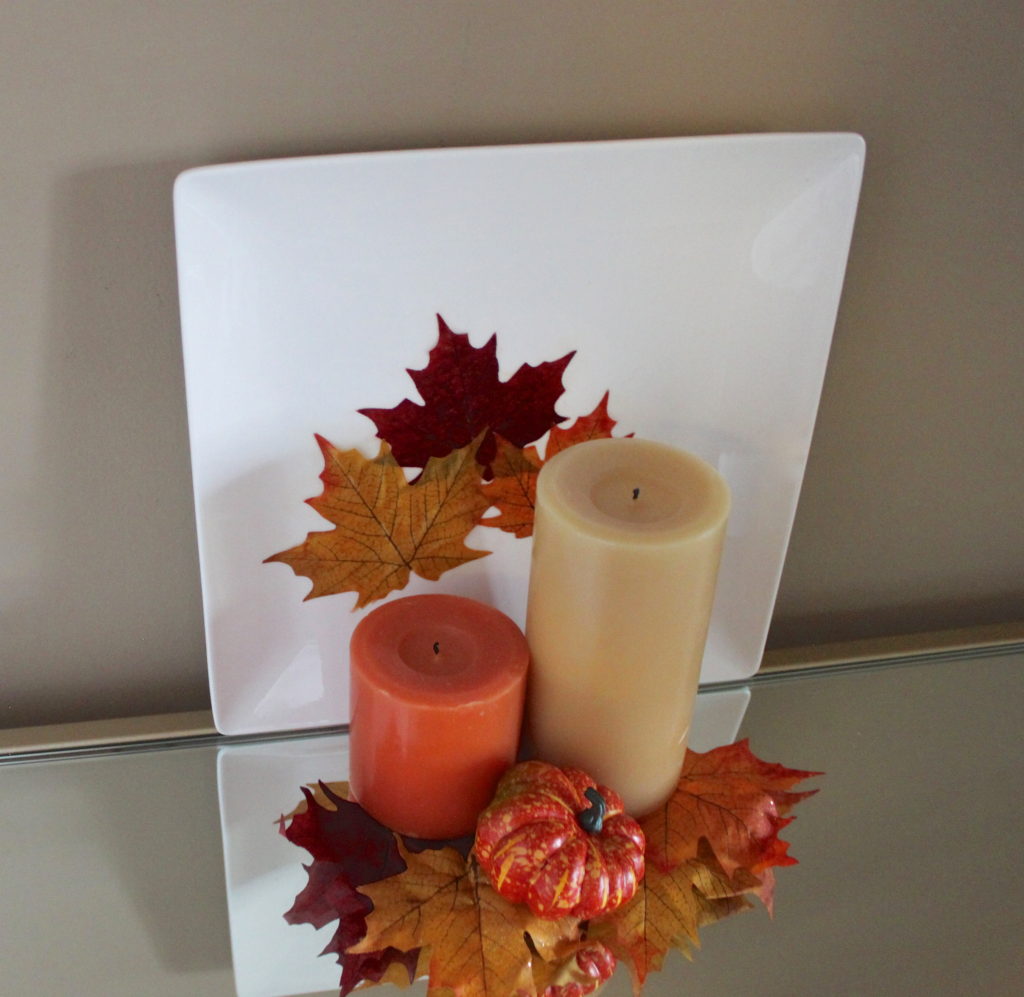 NB: Once Mod Podged, the plates should not be used to eat.