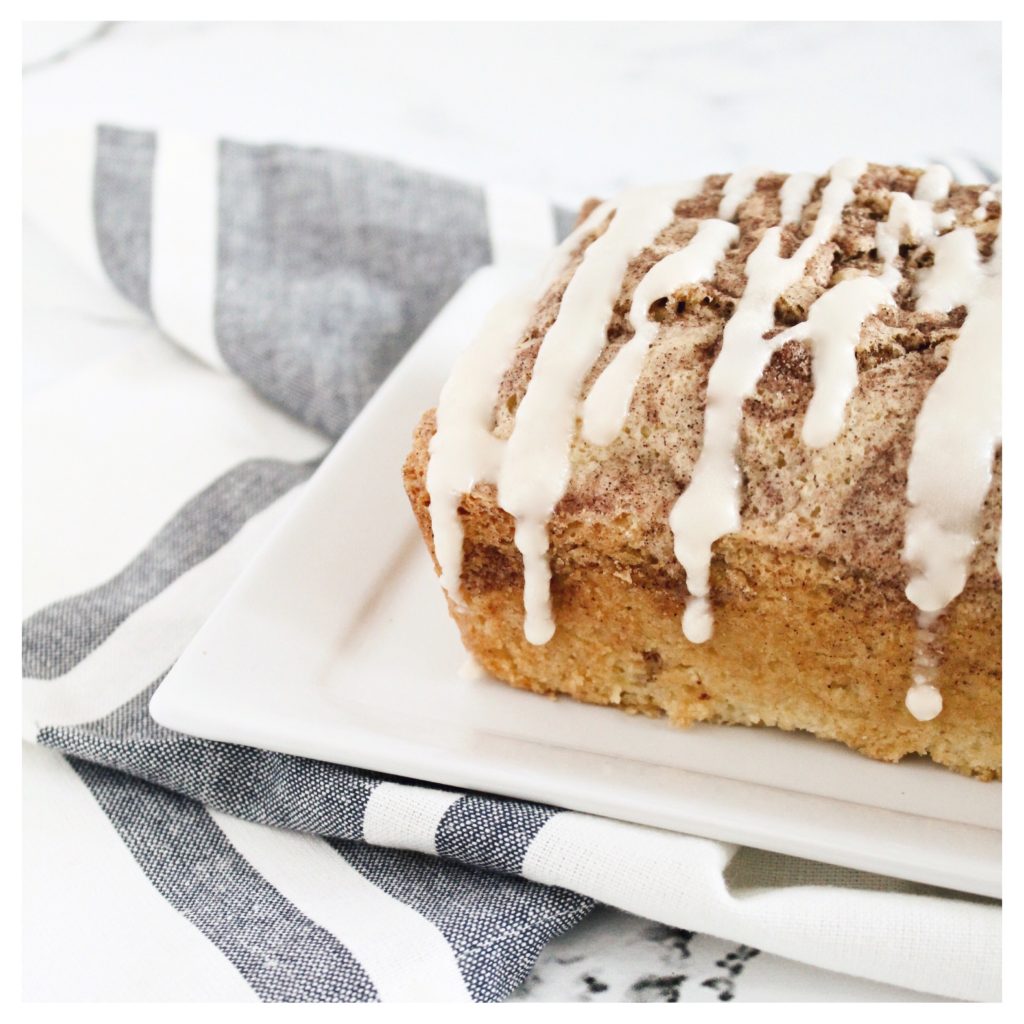 Is there anything better than fresh homemade cinnamon rolls in the morning with a nice (strong) cup of coffee?  Nope, I can't think of anything either! But the work that goes into traditional cinnamon buns can sometimes make having them in the morning a bit of a challenge, which is why when I discovered Julie Blanners Cinnamon Roll Bread, I knew I had a winner on my hands. So much easier than traditional cinnamon buns, but all the same comforting flavours.
Julie swears the magic is in the swirling, I'm convinced it's in the icing 😉 Enjoy!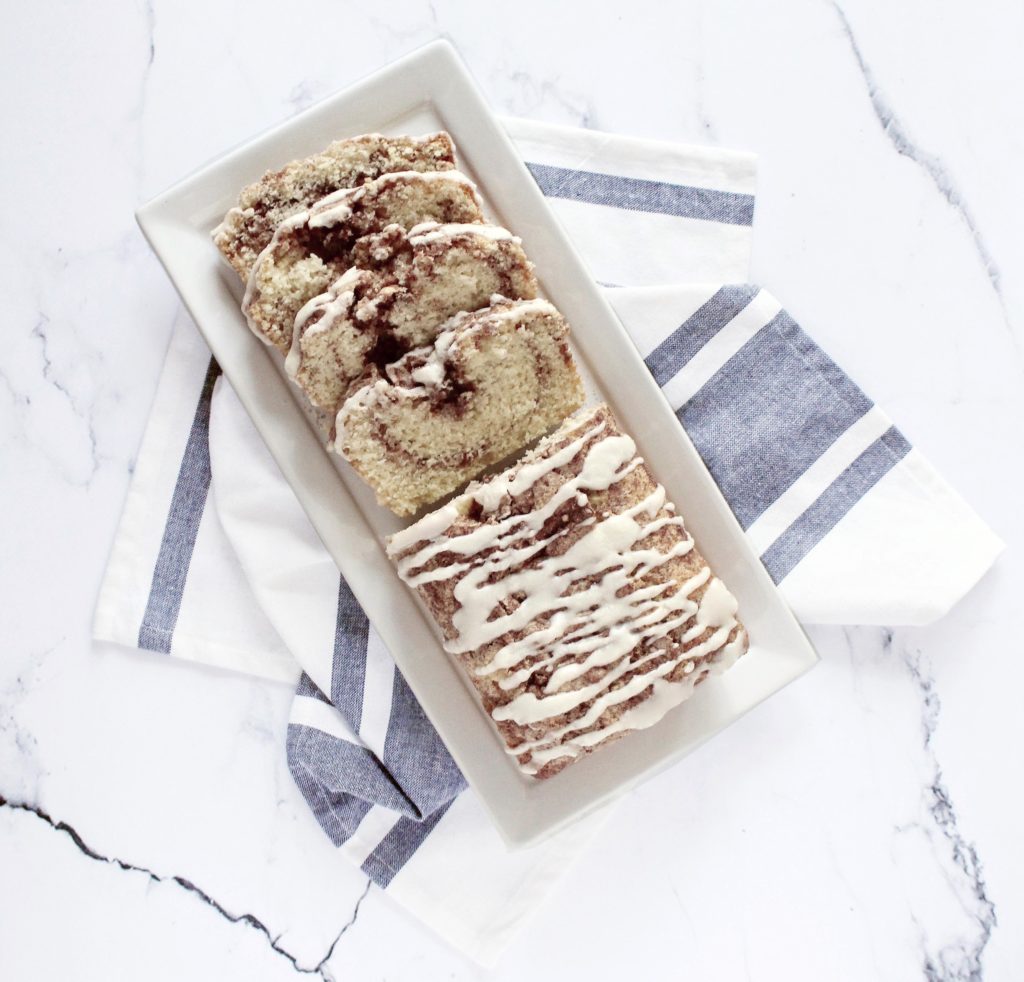 Ingredients
1 cup sugar
2 cups flour
1 tbsp baking powder
½ tsp salt
1 egg
1 cup milk
⅓ cup vegetable oil
SWIRL IN:
2 tsp cinnamon
⅓ cup sugar
TOPPING:
4 tbsp butter, softened
2 cups powdered sugar
1 tsp vanilla
3 tbsp (or until desired consistency) milk
Directions
Preheat oven to 350 degrees.  Combine swirl in ingredients and set aside.
Combine sugar, flour, baking powder & salt.
Beat eggs, milk & oil until just moist.
Grease 1 lb loaf pan & pour half of mixture, followed by half of cinnamon sugar mixture. Swirl in. Pour in remaining mixture (pan should only be ¾ full) and swirl in remaining cinnamon sugar.
Bake 1 hour, allow to cool, remove from pan and top with warm icing.