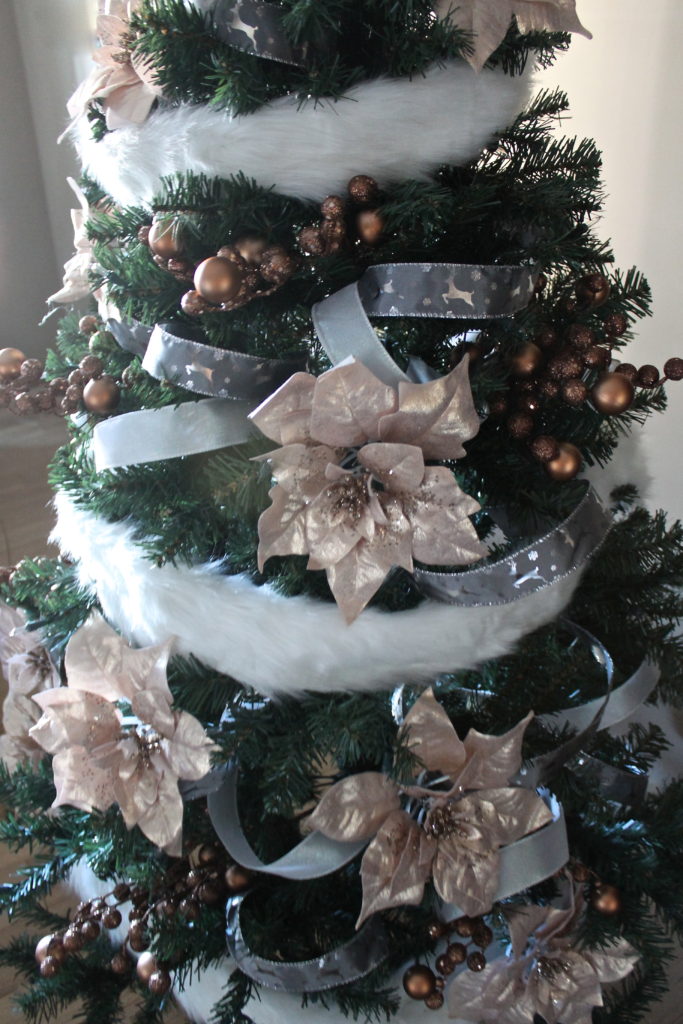 Yesterday was all about flawlessly adding ribbon to your Christmas Tree.  Today I'm focusing on Flowers and Berries.
I have to admit, I've only recently started adding flowers, berries and branches to my Christmas Tree and I can't imagine ever doing a tree without them!  They are the perfect way to fill in holes, add texture and depth to a tree while creating a truly abundant and full look.  And let's be honest, a little added sparkle and shimmer is never a bad thing!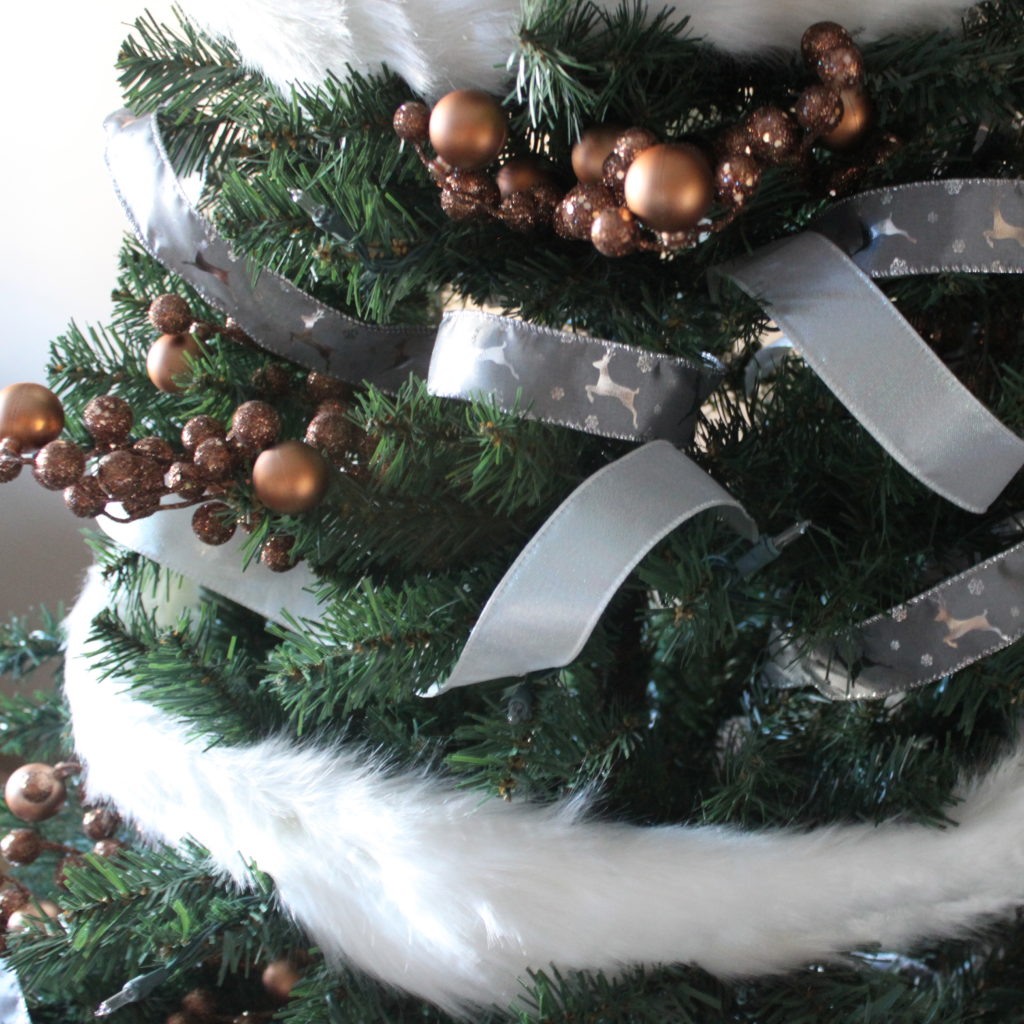 I like to start by laying out everything I have, so I know what I'm working with.  Then I begin with one type of branch or berry, adding them to the tree in a somewhat symmetrical and balanced way to fill in any holes and gaps.  Once all the branches and berries are in place, I move onto the flowers.  I personally love the look of poinsettias and only use them, but any flower will work – peonies, roses, poppies, whatever you have.  Fill in any additional holes or areas that are out of balance.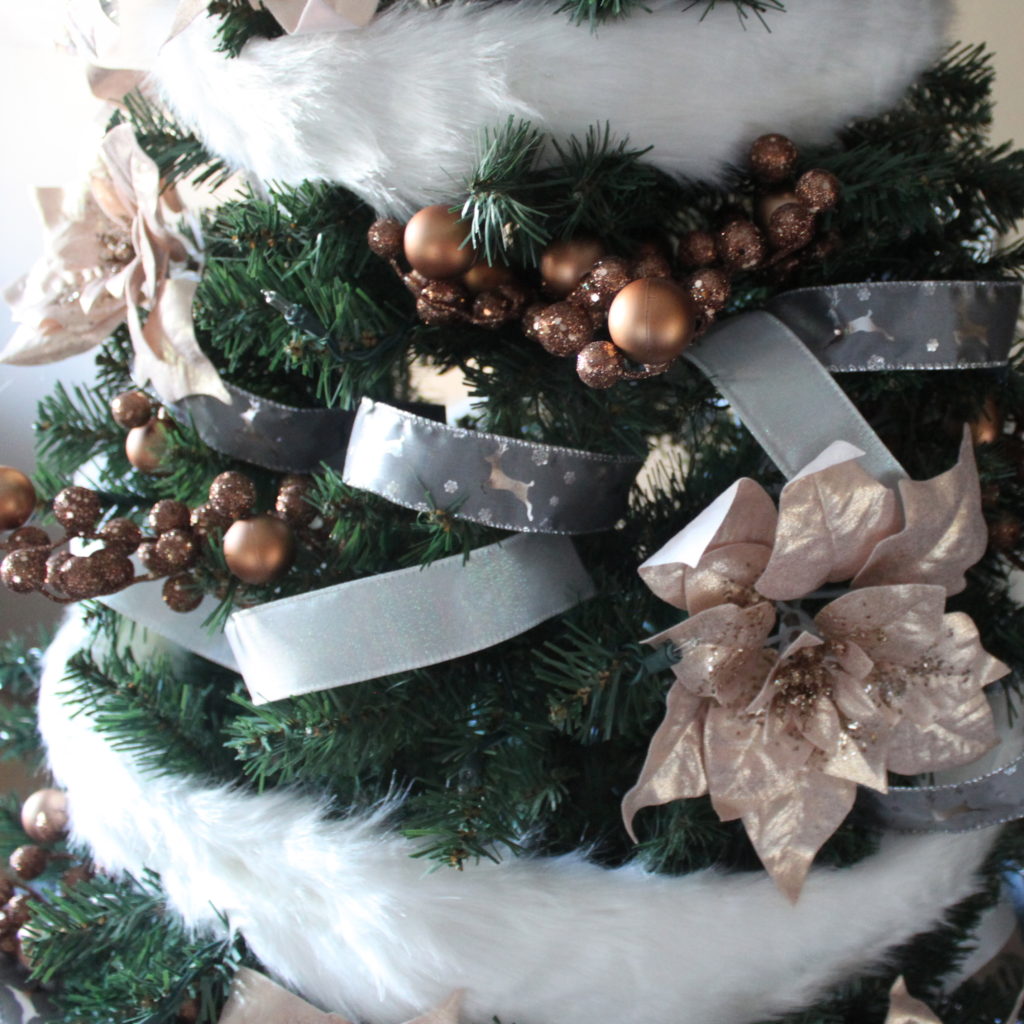 Just like we did with the ribbon, step back and take the tree in from all different angles and don't be afraid to snap some pictures, you want to have a balanced look, but nothing too orchestrated.
The tree looks so good already, I can't wait to share it with all the ornaments on Friday!
Until then, how do you fill in your tree with flowers and berries?  I'd love to hear!