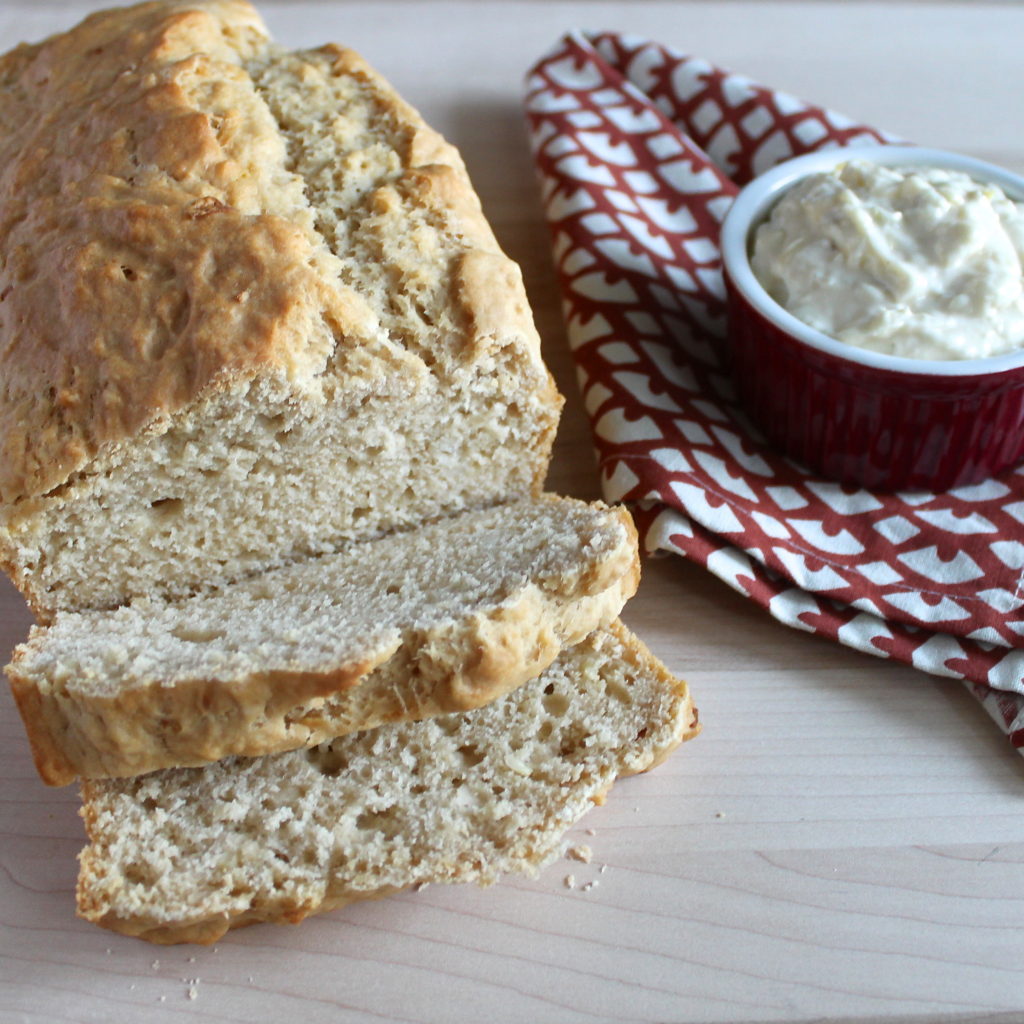 It's game day!  And that means gathering with family and friends, good eats and the half time show!
Nachos, wings and chili (get my Game Day Chili recipe here) are fantastic, but my new favorite go to is this easy Beer Bread, seriously the easiest bread recipe ever! And paired with honey butter or artichoke and Asiago cheese dip – it is amazing!  So good, you'll want to whip up two loaves!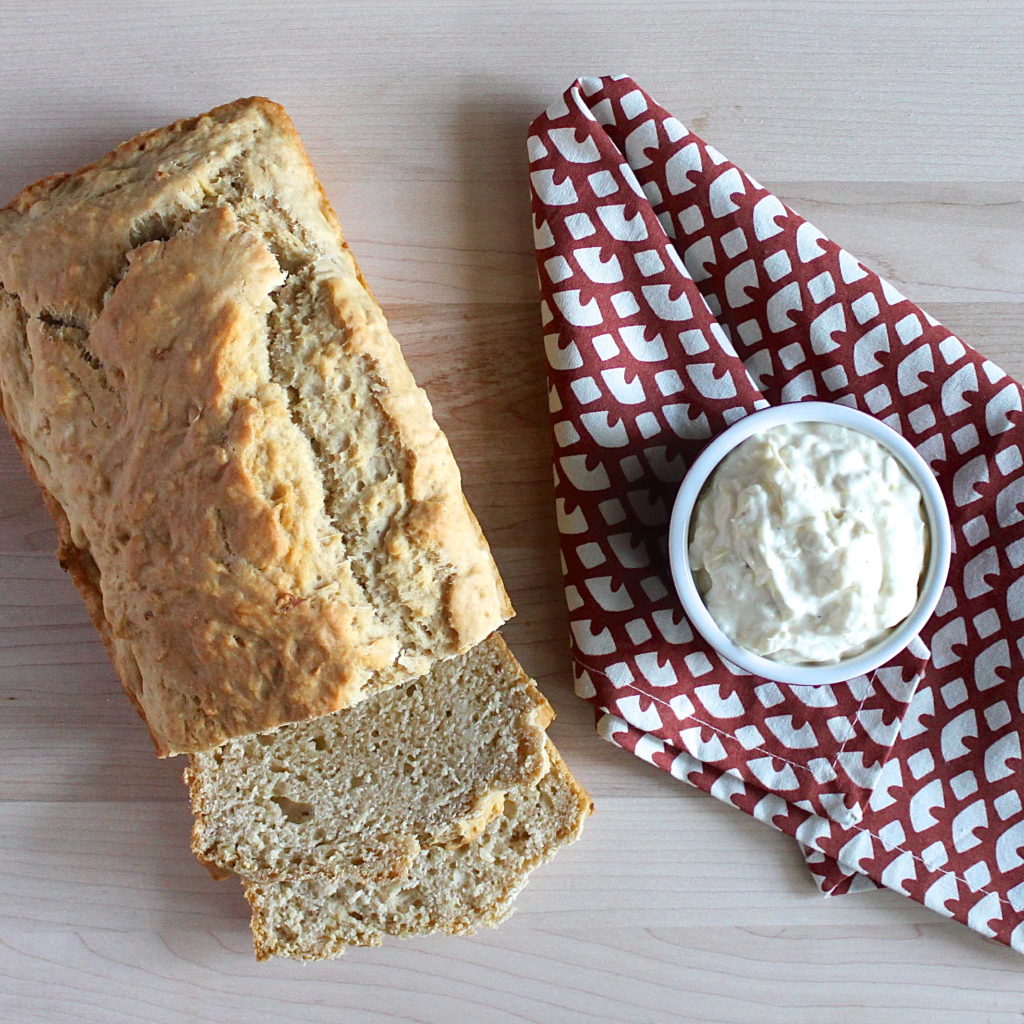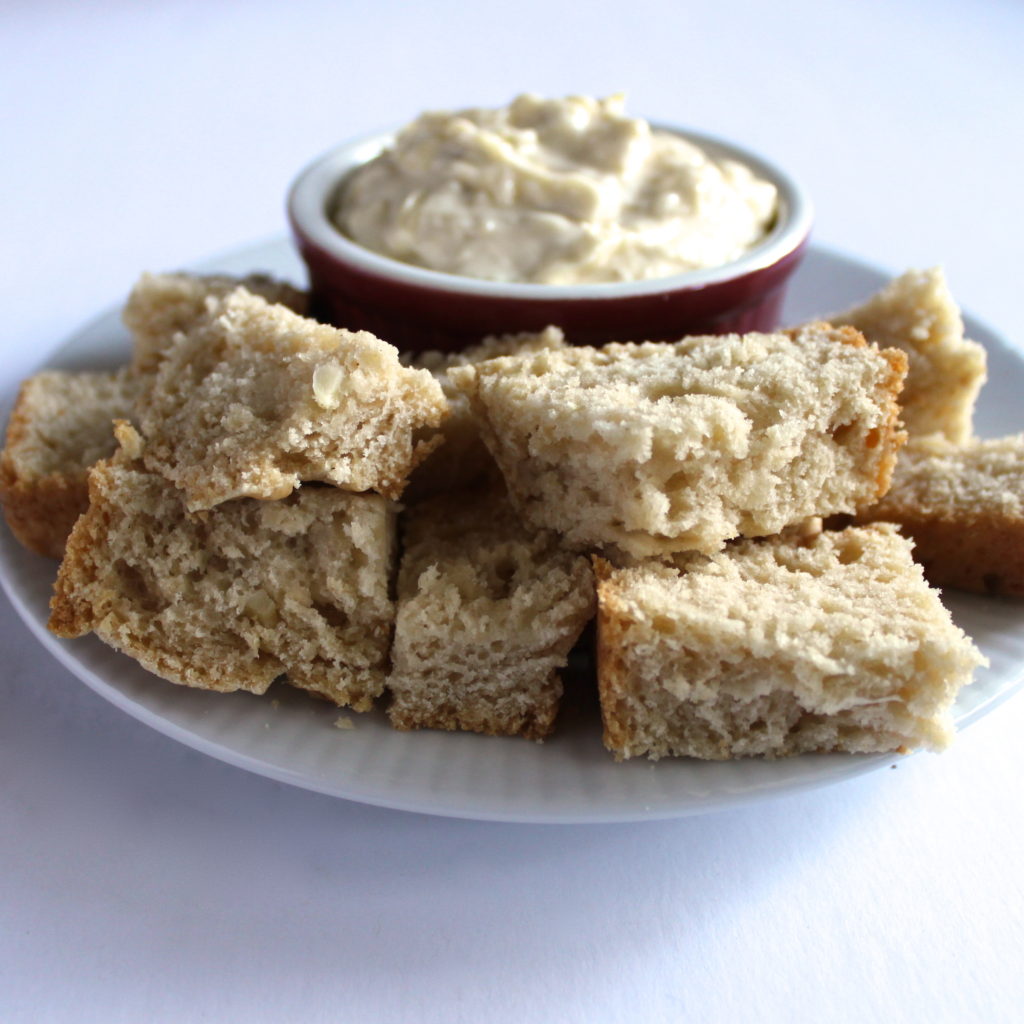 Ingredients
3 c flour, sifted (not packed)
3 tsp baking powder
1 tsp salt
3 Tbsp sugar
1 Tbsp minced garlic
4 Tbsp butter, melted
12 oz beer
Directions
Preheat oven to 375 degrees.
Combine flour, baking powder & salt gently with a spoon. Add sugar, garlic, butter & beer. Mix well.
Pour into a greased loaf pan & bake 45 minutes.
Recipe from julieblanner.com