Despite the frigid temperatures here in Calgary, it is still summer!  Although I love fall, I'm not quite ready to welcome it and all it's flavors, so for a Labour Day Monday treat I'm making this delicious Sour Cream Peach Buckle.  Peaches are ripe for the pickin' at this time of year and make this coffee cake moist and tender.  Your friends and family are sure to love it.
Recipe from Style at Home. Serves: 8 to 10
Ingredients
Coffee Cake
1/2 cup unsalted butter, softened
3/4 cup granulated sugar
2 eggs
1/2 cup sour cream
1 tsp almond extract
1 1/2 cups all purpose flour
1 tsp baking powder
1/2 tsp salt
4 cups fresh peach slices
Streusel Topping
1 tbsp cold unsalted butter
2 tbsp all purpose flour
1/4 sliced almonds
2 tbsp demerara sugar
1 tsp cinnamon
Directions
Preheat the oven to 350°F.
Using a stand mixer fitted with the paddle attachment, cream together the butter and sugar on medium-high speed until light and fluffy.  With the mixer still running, add in the eggs, one at a time, followed by the sour cream and almond extract.
Meanwhile, in a medium bowl, sift together the flour, baking powder and salt.
Reduce the mixer to low speed and add the dry ingredients to the wet in three additions, scraping down the sides of the bowl after each addition.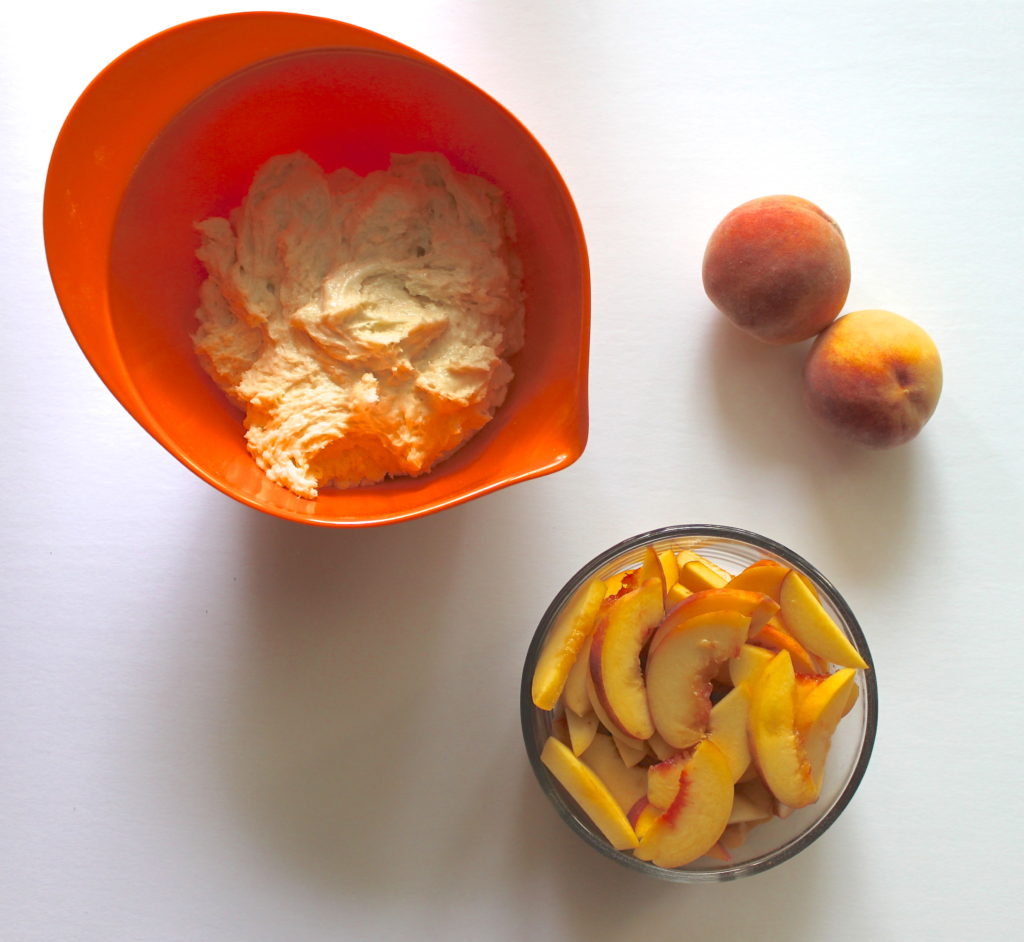 Butter and flour a 9″ round deep-dish pie pan.  Pour half of the batter evenly into the pie pan and layer 2 cups of the peach slices over top.  Repeat with the remaining batter and peach slices.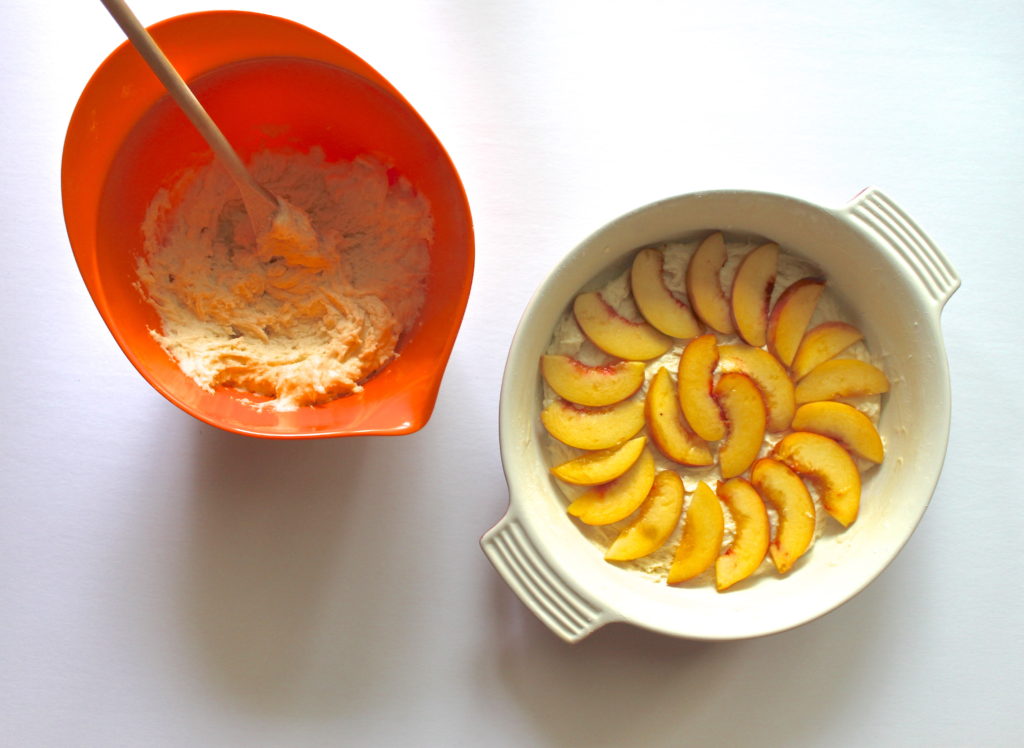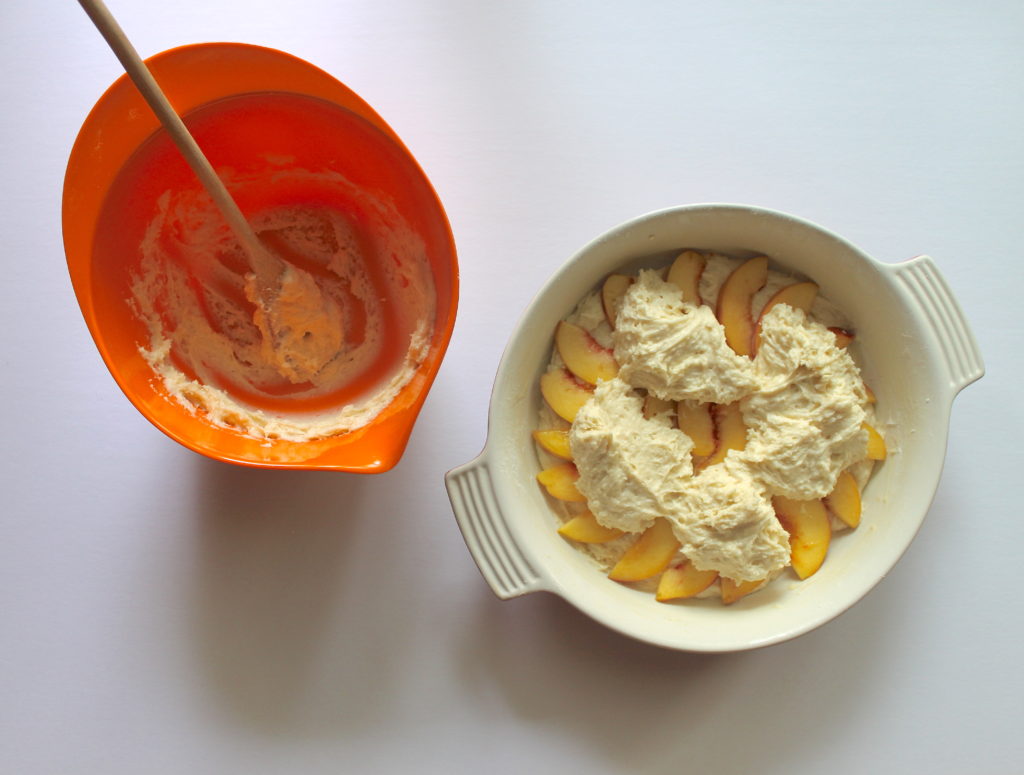 To make the streusel topping, in a small bowl, work together the butter and the flour with your fingers until a coarse meal forms. Stir in the almonds, sugar and cinnamon. Sprinkle on top of the peach slices.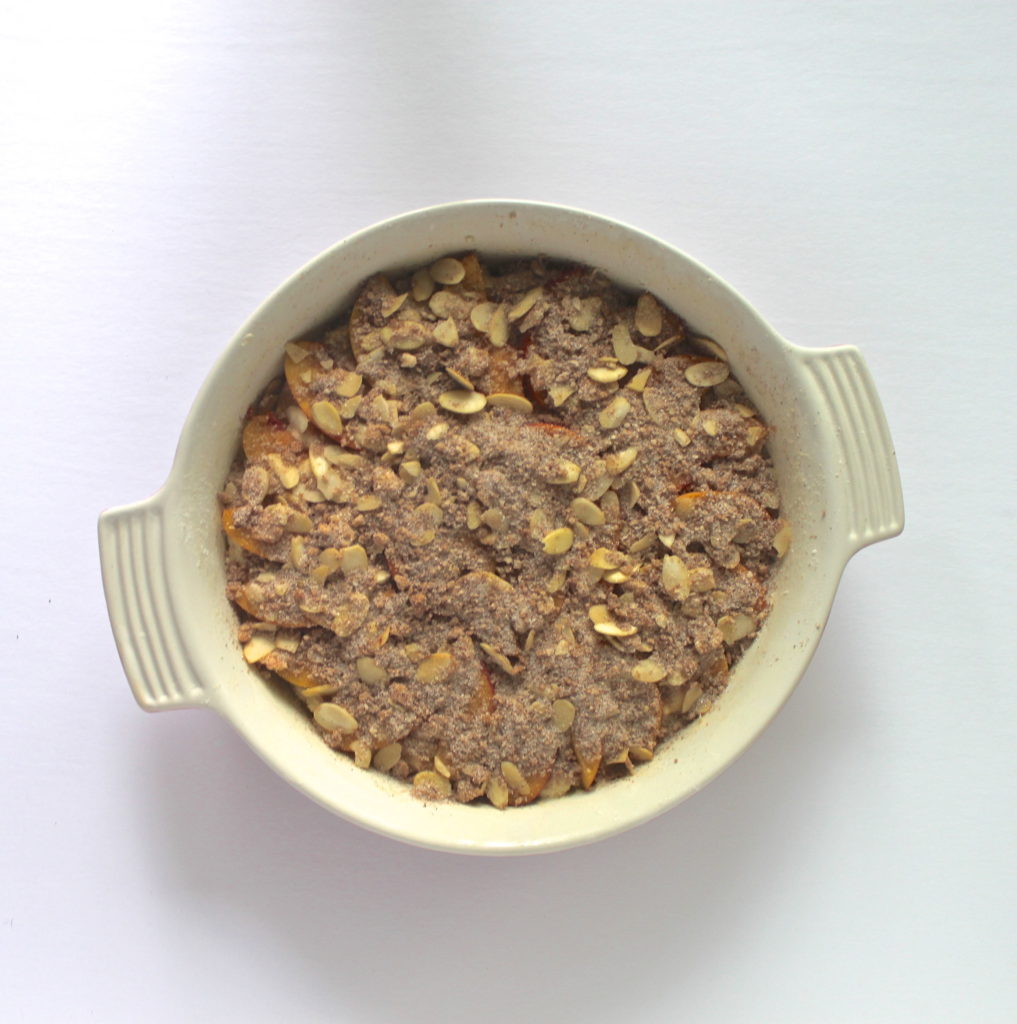 Bake until a toothpick inserted in the centre of the cake comes out clean, about 50 to 60 minutes. Allow to cool slightly and serve warm with ice cream on the side.