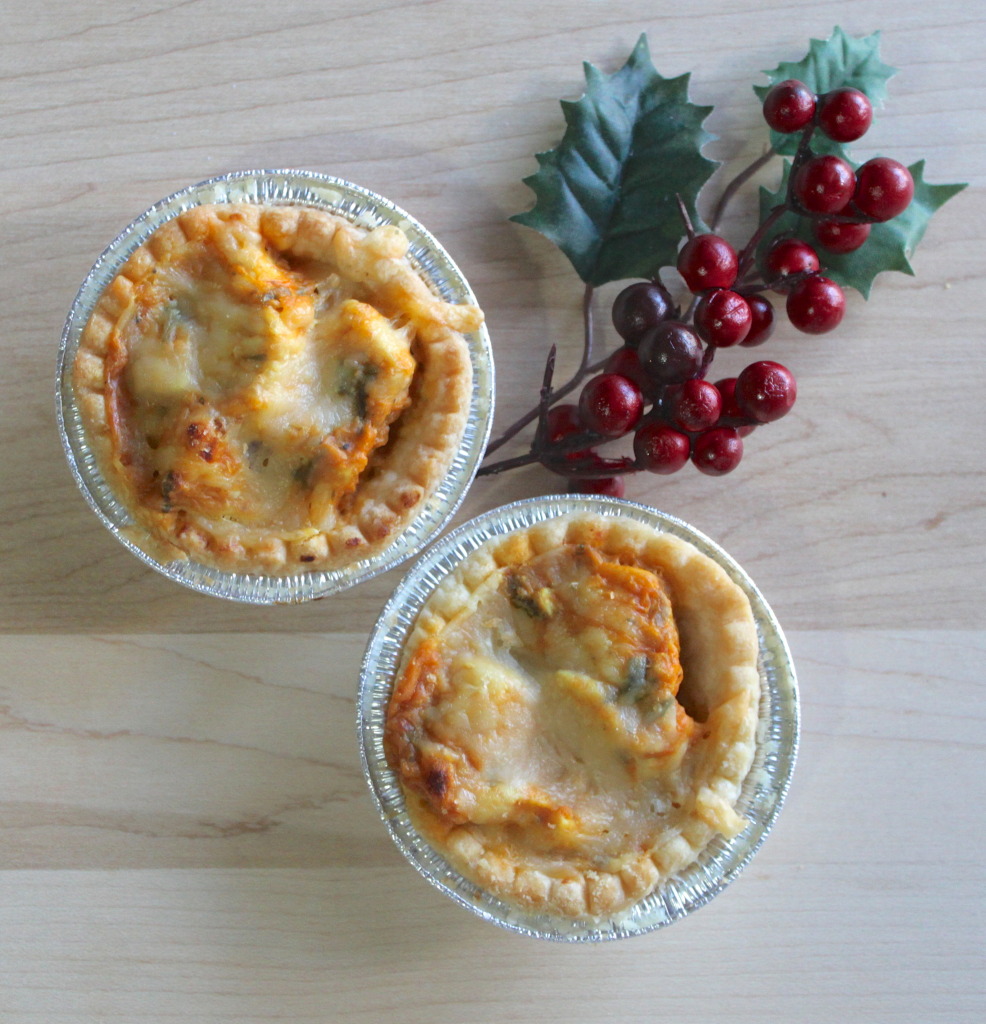 I kicked off the Festive Season this weekend by hosting a dinner party for my friends.  These tarts were definitely the highlight of the night!  De-lish!  Best of all, they're a cinch to whip up and can be made ahead of time.  Enjoy!
Recipe from www.dairygoodness.ca
Ingredients
15 homemade or store-bought tart shells
2 tablespoons butter
1 lb  boneless chicken breasts, diced
1/2 onion, finely chopped
2 cloves garlic, minced
1/2 teaspoon curry powder
1/2 cup tomato sauce
1/3 cup 35% cream
Salt and freshly ground pepper
1/4 cup cilantro, chopped
1 1/4 cup Canadian Gouda, shredded, divided
Directions
Preheat oven to 375°F (190°C). Place tart shells on baking sheet and bake for 10 minutes.
Meanwhile, in a skillet, melt butter on high heat. Sauté chicken with onions, garlic and curry powder for 4–5 minutes.
Add tomato sauce, cream and season generously with salt and pepper. Stir, reduce heat to medium and let simmer for 5 minutes.
Remove from heat. Add cilantro and half the cheese; stir.
Divide preparation among tart shells and garnish with remaining cheese.
Bake in the oven for 10–15 minutes to melt the cheese.
Tip: Cheese Alternatives: Canadian Mozzarella or Cheddar