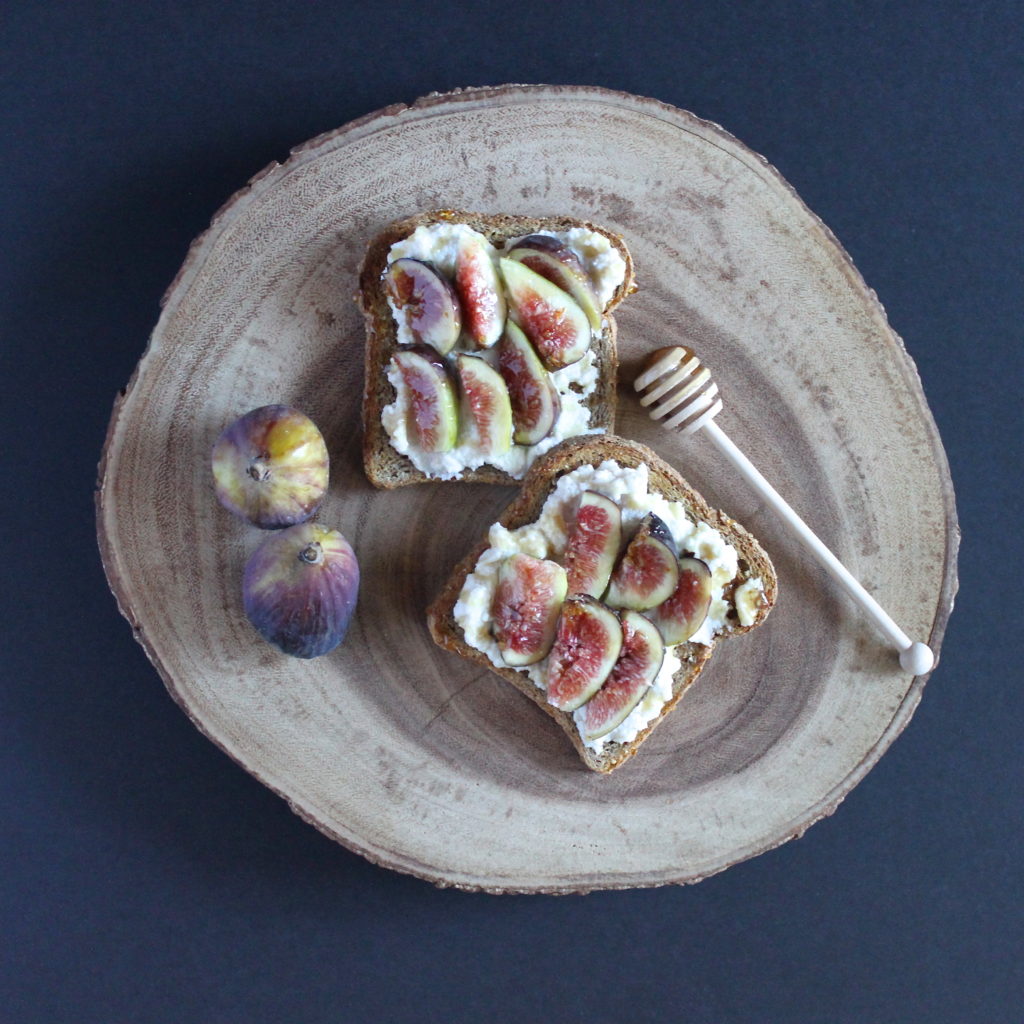 Sunday mornings are sacred.  I do my best to create space on Sunday mornings to ease into the day, lounge around in pjs and enjoy a delightful breakfast.
With fig season over, this healthy and easy recipe is my attempt to enjoy the last few fresh figs I can find!
Ingredients
2 slices Ezekiel Bread
1/4 cup ricotta cheese (feel free to use the skim variety)
1 teaspoon honey, plus more to drizzle
1 dash cinnamon
1 fig sliced
Directions
In a small bowl, mix ricotta cheese, honey and dash of cinnamon.  Spread over toast, top with figs, drizzle with more honey and enjoy!