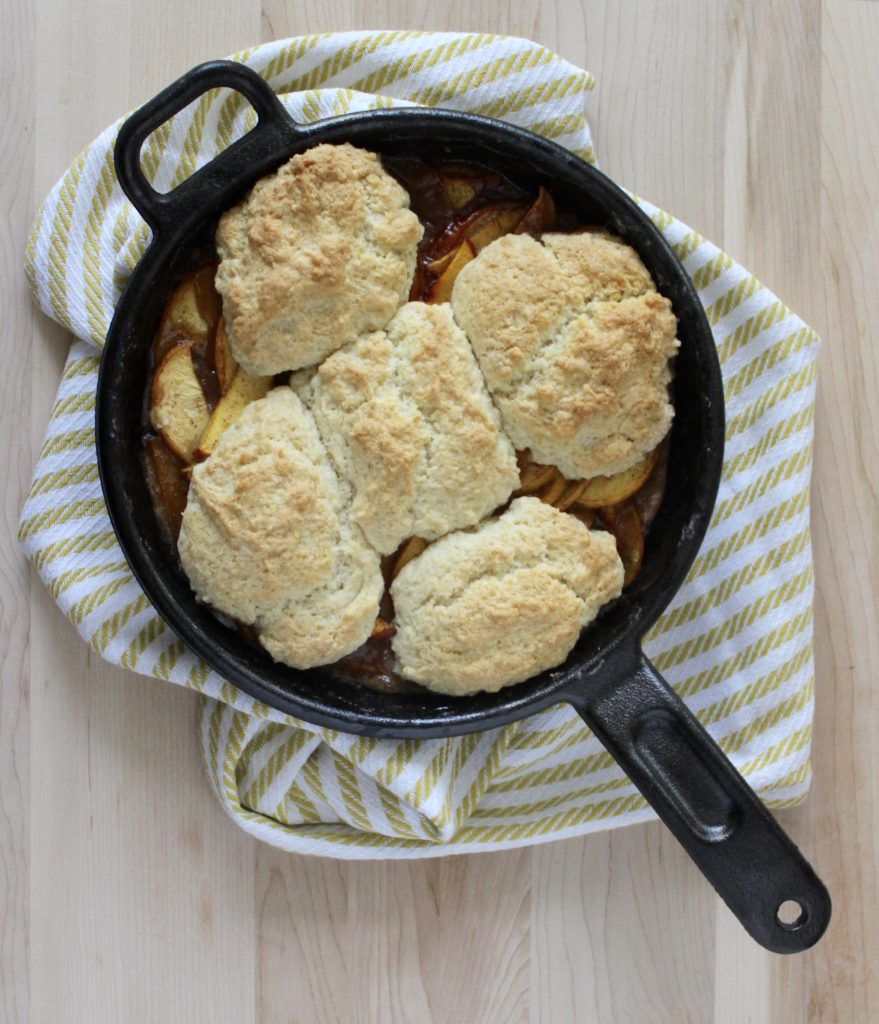 I am definitely having a stone fruit moment, last week plum cocktails and this week – Peach Cobbler.  Truth be told, I've been thinking about this recipe since trying my hand at short cakes a couple of months ago, click here for the Strawberry Shortcake recipe.  I'm probably the only person on the planet who missed the memo regarding the ease of making short cakes!  This recipe uses the same simple short cake recipe spooned on top of delicious, vibrant peaches – easy, peasy and perfect for a weeknight treat!
While there is something so charming and southern about preparing it a cast iron skillet
, you can use any baking dish you have kicking around.  Just be sure it's deep enough to hold all the peaches, while they do cook down a lot, the pan is quite full going into the oven.
Some recipes suggest pealing the peaches first, I chose not to, I feel like doing so lends to the rustic vibe of the recipe.  But if you'd like to peel the peaches, feel free to do so!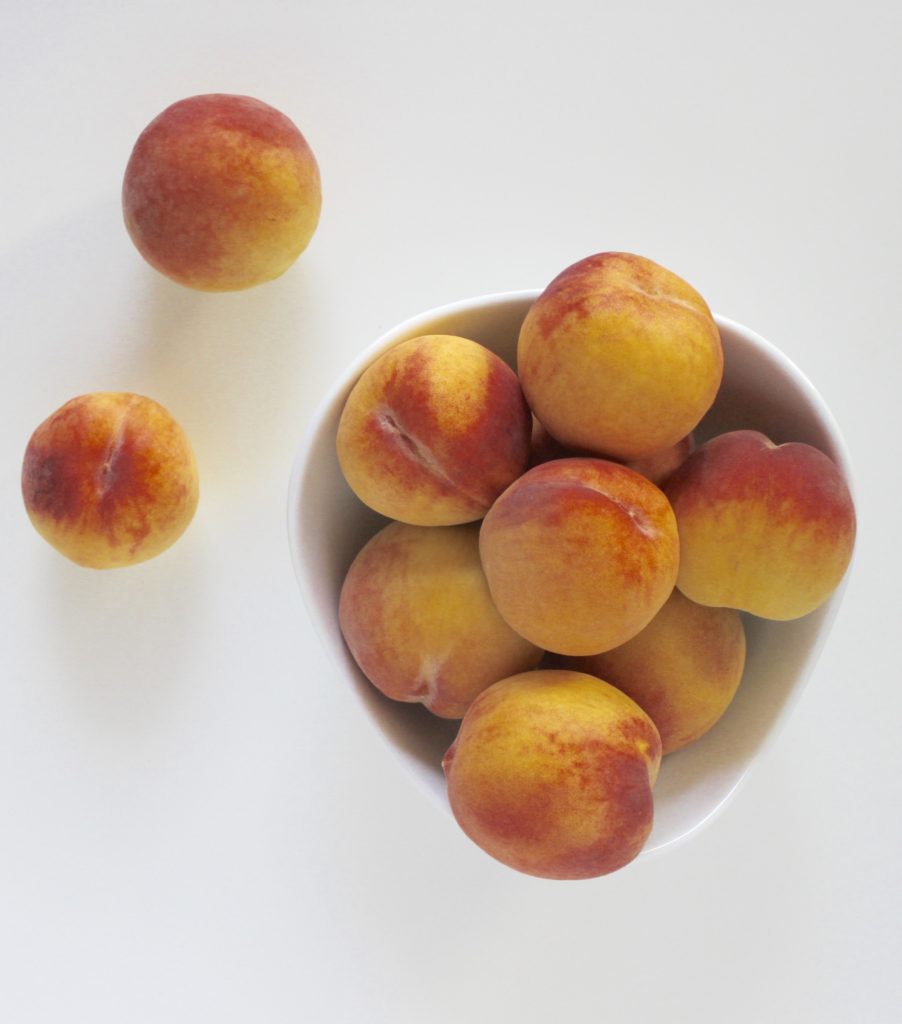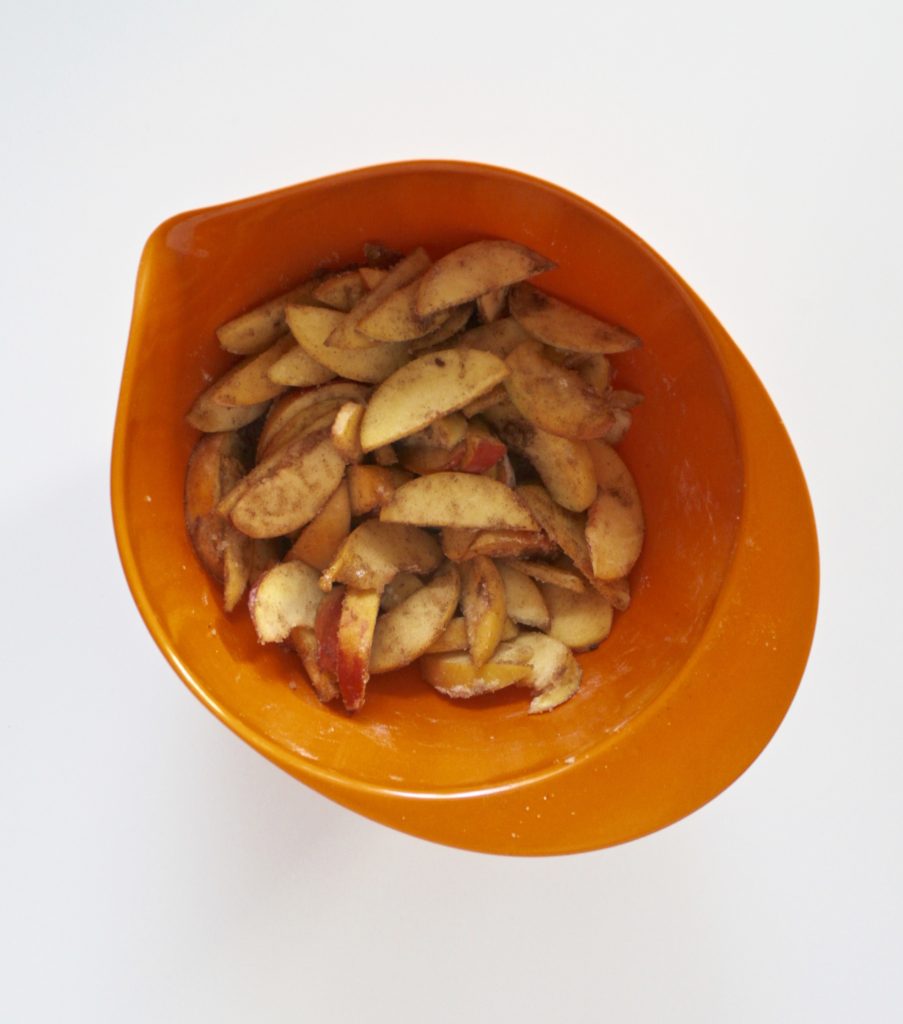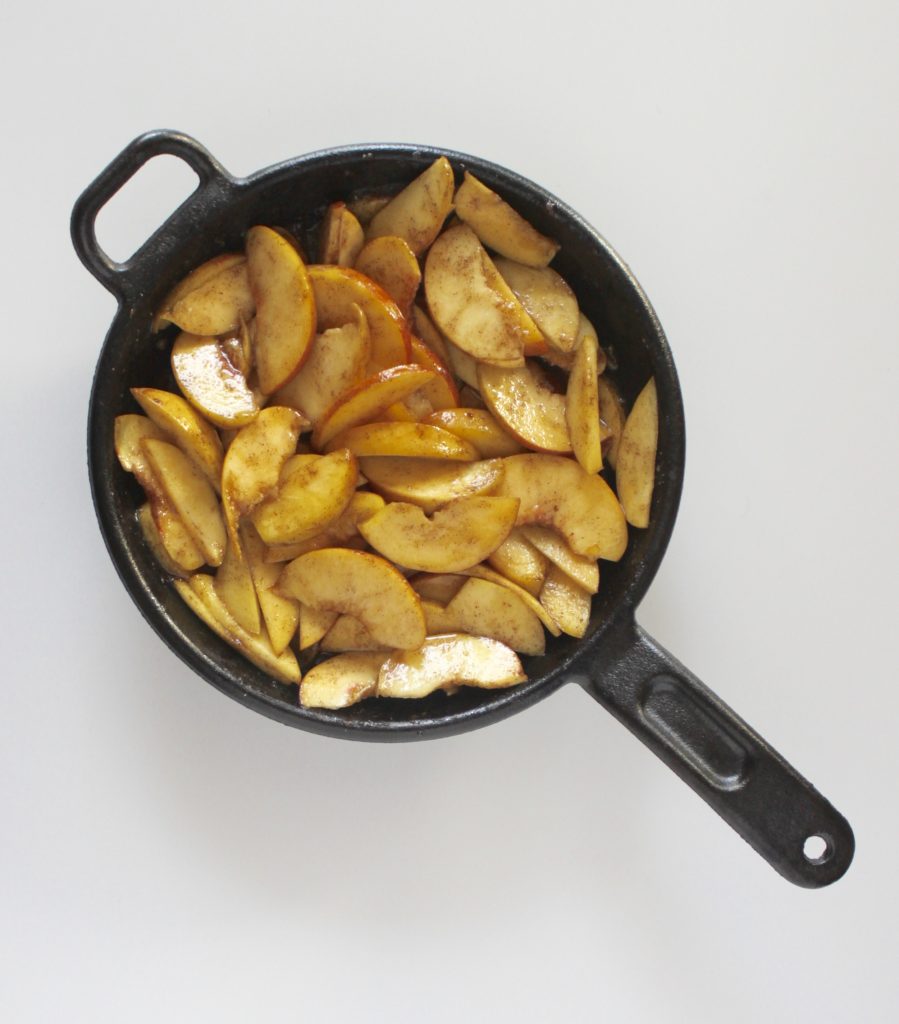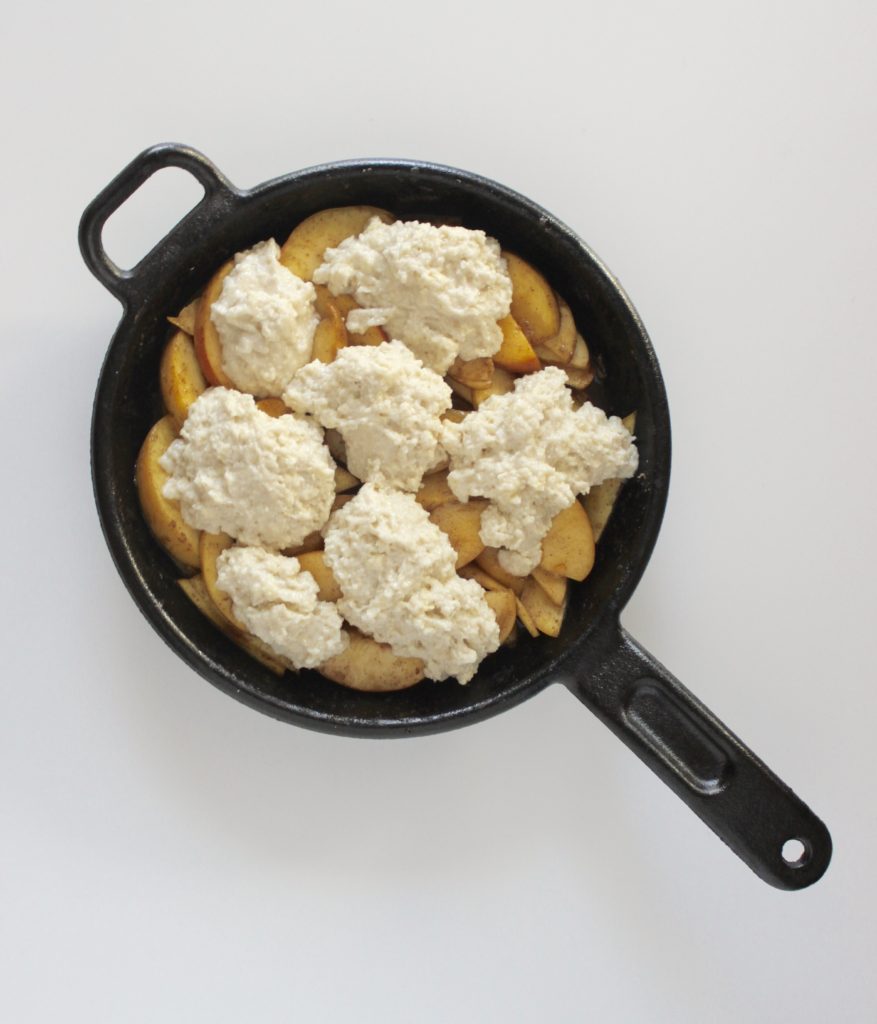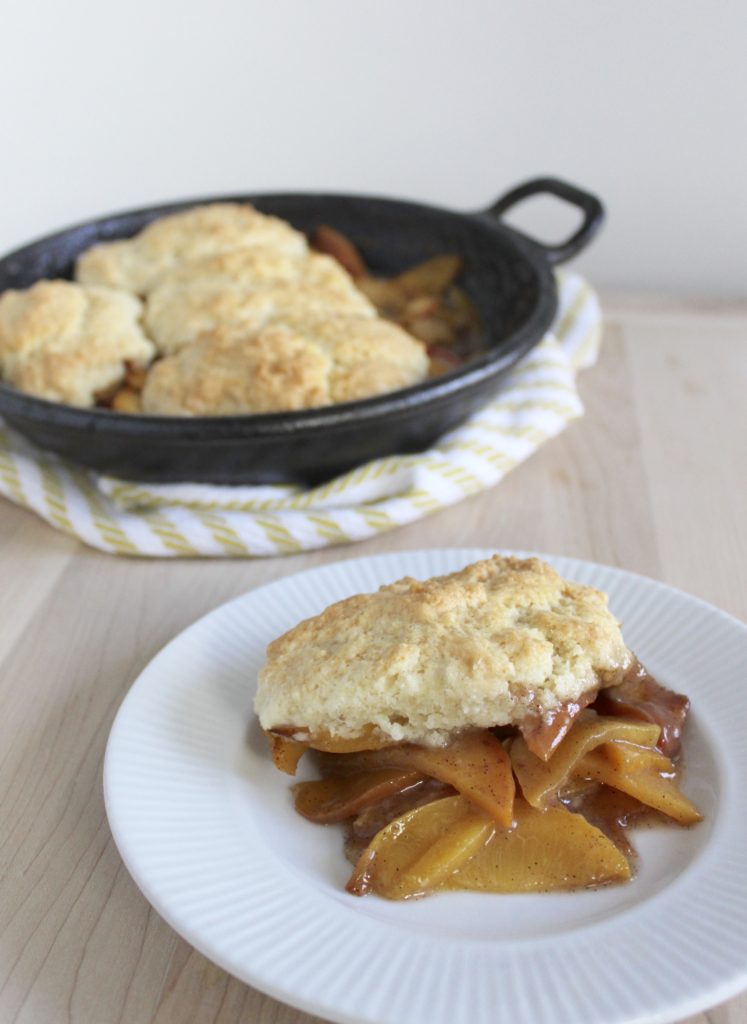 Ingredients
6 cups sliced peaches
1 teaspoon cinnamon
1/2 cup sugar
1 tablespoon flour
1 cup flour
1/2 cup sugar
Pinch salt
2 teaspoons baking powder
6 tablespoons chilled butter, cut into pieces
1/2 cup milk
Directions
Toss peaches, cinnamon, 1/2 cup sugar and 1 tablespoon of flour together in a bowl and transfer to an 8" or 10" cast iron skillet already warmed on a burner set to medium heat. Cook at medium heat until juices become bubbly, then remove from heat.
Combine 1 cup of flour, 1/2 cup sugar, salt and baking powder in a bowl.  Cut in butter until it resembles coarse meal.  You can do this in a food processor as well.  Add milk and stir using a fork just until dough comes together.
Spoon dough in lumps over peaches.
Bake in 375 degree oven for 40 minutes or until golden brown. Serve warm, topped with ice cream!