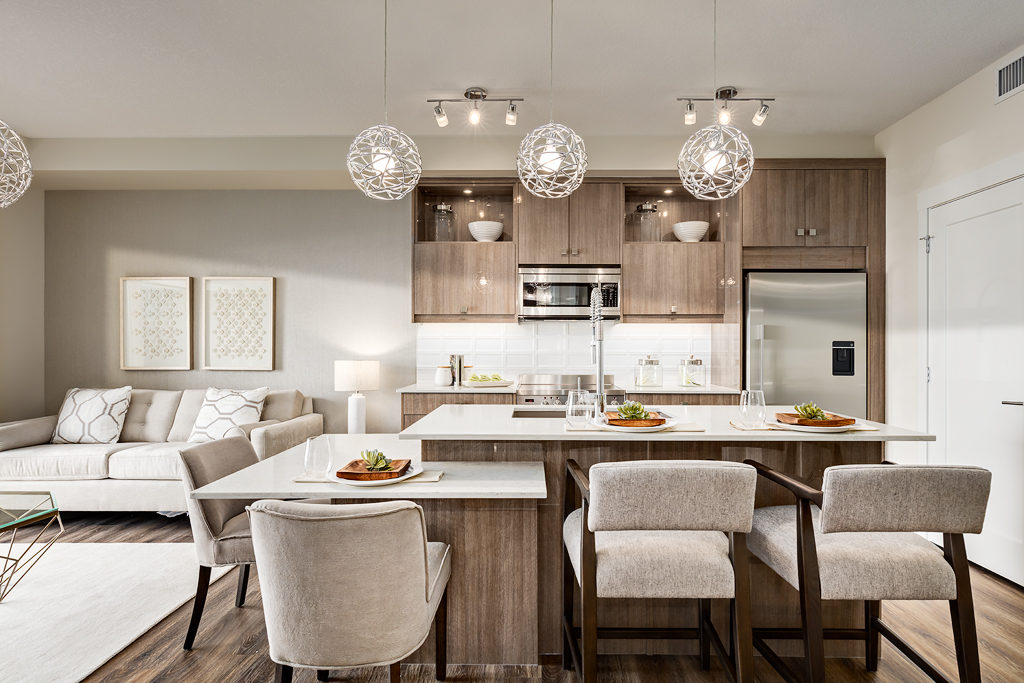 When I was searching for a condo, I had two requirements – it had to have two bedrooms (my Dad thought it would be better for resale) and it had to be in a walkable neighborhood. These requirements are very specific, I know. But if you don't have a vision in mind for what you want, how will your real estate agent know where to base their search? Many people that I know who have moved recently didn't have a single clue about how they wanted their home to look, and as such, they have been unhappy in every single home they've been shown or moved into. And I knew I didn't want that to happen. I would rather the process take slightly longer, in order to find the best realtor and home for my needs than spend the entirety of the househunting process unhappy. So, looking for a condo that had two bedrooms in a walkable neighborhood is all the criteria that I wish to be met.
Oh, and it also had to be energy efficient too. I had been checking out Chariot Energy reviews for a while to make sure I wasn't going to be paying over the odds. I loved the idea of being able to walk to get my coffee, the newspaper or a few groceries. I ended up in a neighborhood that I love today just as much as when I first moved into it. It remains just as vibrant and walk-able, with new business moving into the area all the time. If you're also looking for a condo like me, with your own special requirements, head over to homes for sale Eddie Yan; he's sure to have something that fits your requirements!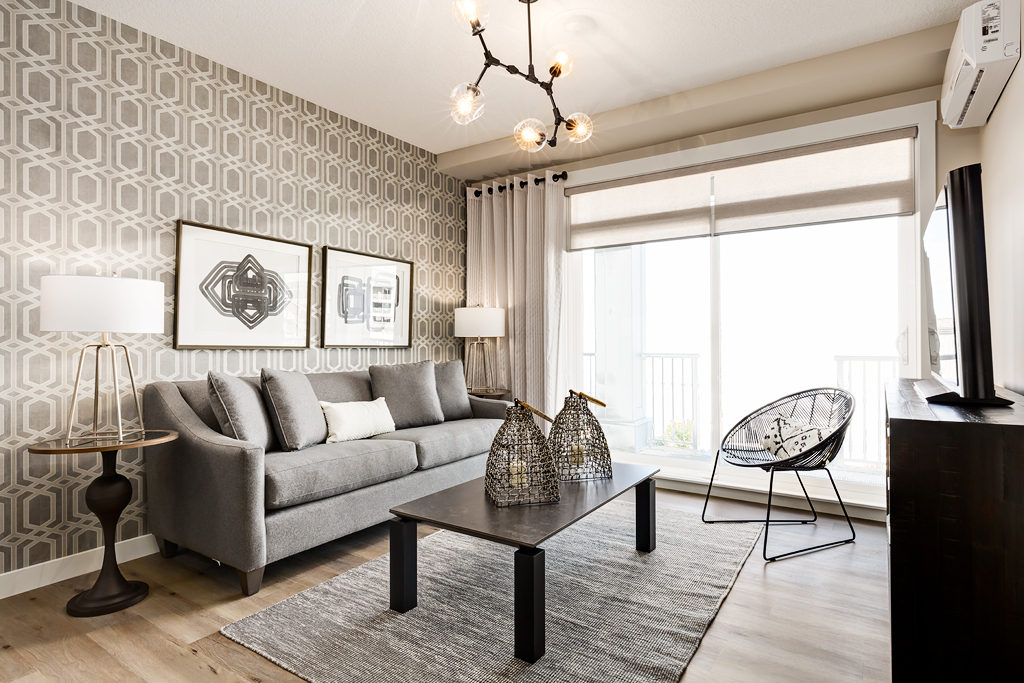 I've resisted leaving my neighborhood in search of more space, because so often the trade-off is that walk-ability and urban vibrancy.
I'm happy to share, that that is no longer the case.
I recently had the opportunity to tour the new Auburn Rise development by Logel Homes in Auburn Bay. Tucked into the eastern edge of Auburn Bay, Auburn Rise offers homeowners that inner city walk-ability, while being minutes from one of Calgary's most beautiful private lakes. Connecting with friends over a pint, getting a workout in at the largest YMCA in Canada, or picking up that last ingredient for dinner – this is a development with community and lifestyle at it's heart.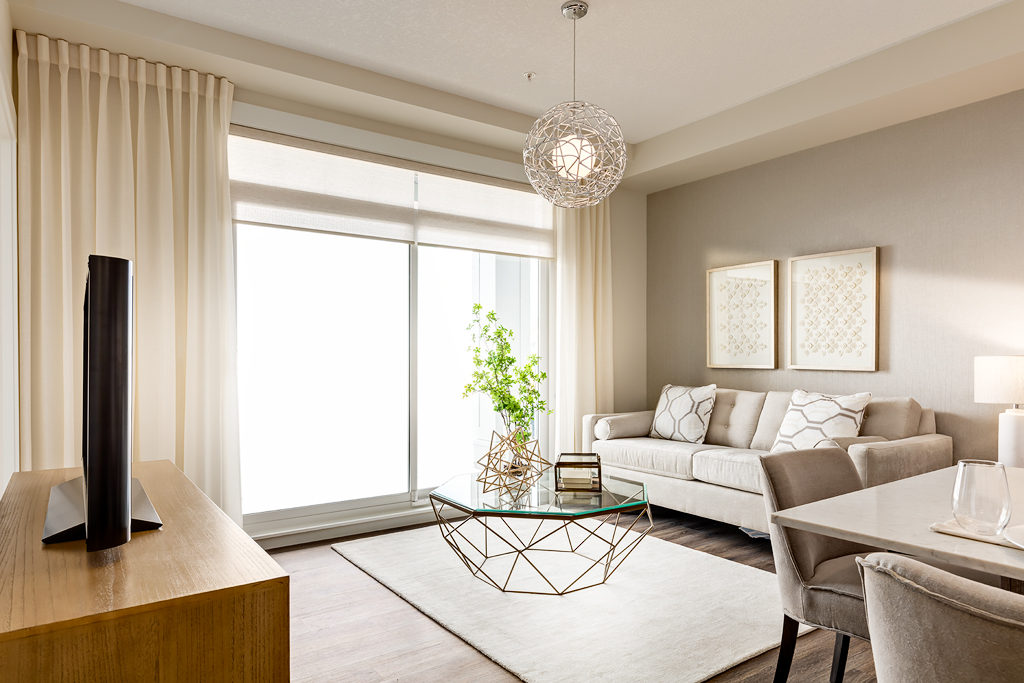 If you think the surroundings were enough to win me over, wait until you hear about the interiors. Nine different floor plans, ranging from 544 to 1020 square feet – there is something for everyone. With standard features like 9 foot ceilings, quartz counter tops, 8 foot patio doors and stunning kitchens, the units felt nothing like any condo I've ever seen.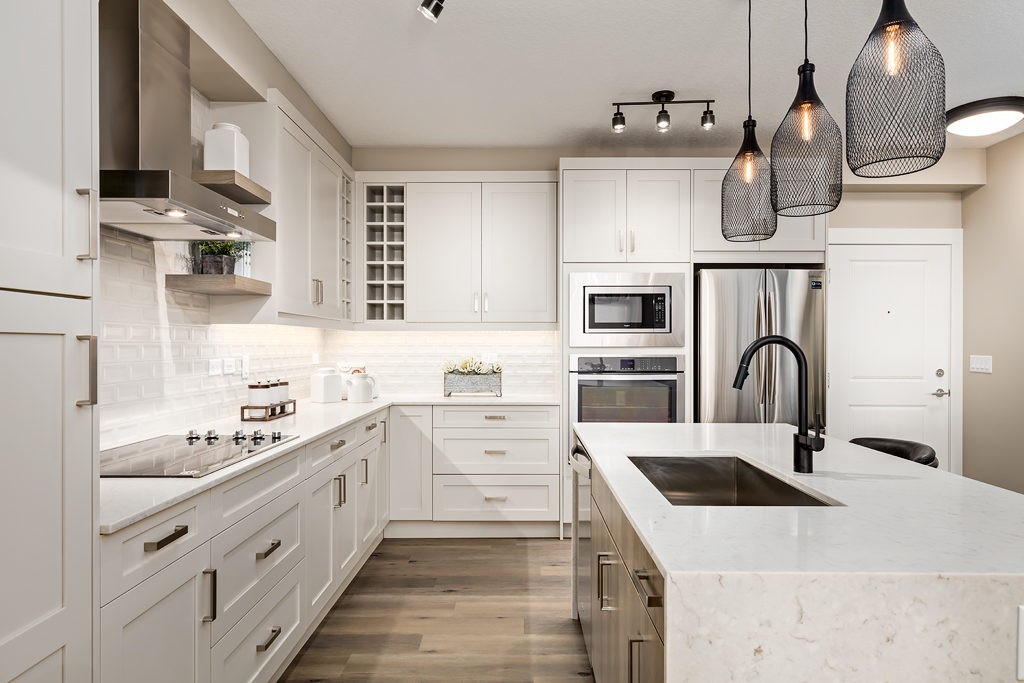 I know condo living isn't always for everyone – noisy neighbours, little natural light and next to no outdoor space. Auburn Rise will have you reconsidering, with a revolutionary sound attenuation system, gorgeous large windows and generous patios. I could have happily spent hours touring each unit – so much goodness! It made me excited to see the other condos that were on offer in other places. I was told that there were more new homes in Surrey and other areas. It would be interesting to see them when I have time.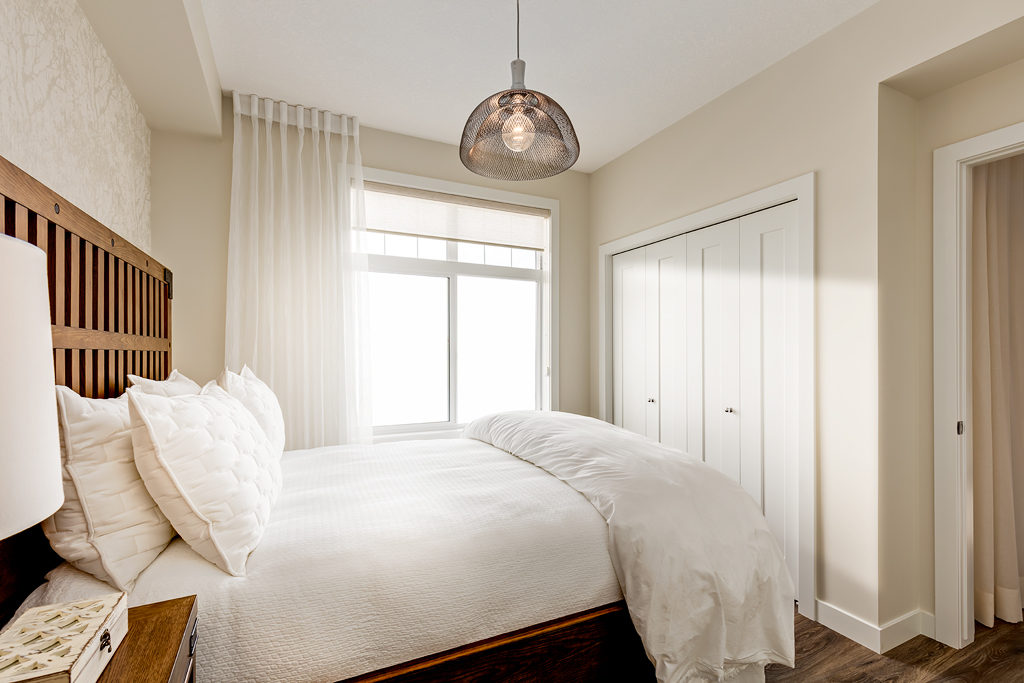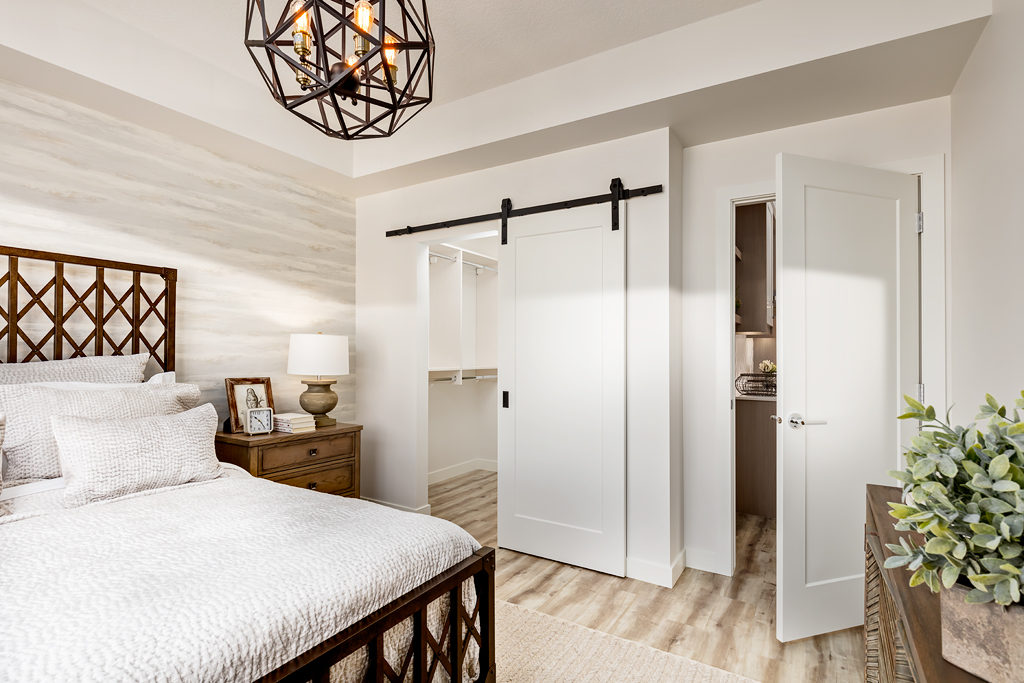 While the standard options are impressive, there are no shortage of upgrades when it comes to creating a home that is uniquely yours. From incredible kitchen upgrades like waterfall countertops, wall mounted ovens and exposed chimney hood fans; bathroom upgrades that include a beautiful selection of tile, floating mirrors and the ever popular matt black fixtures; to smart and gorgeous built-ins like banquets and media centers, I nearly signed on the dotted line!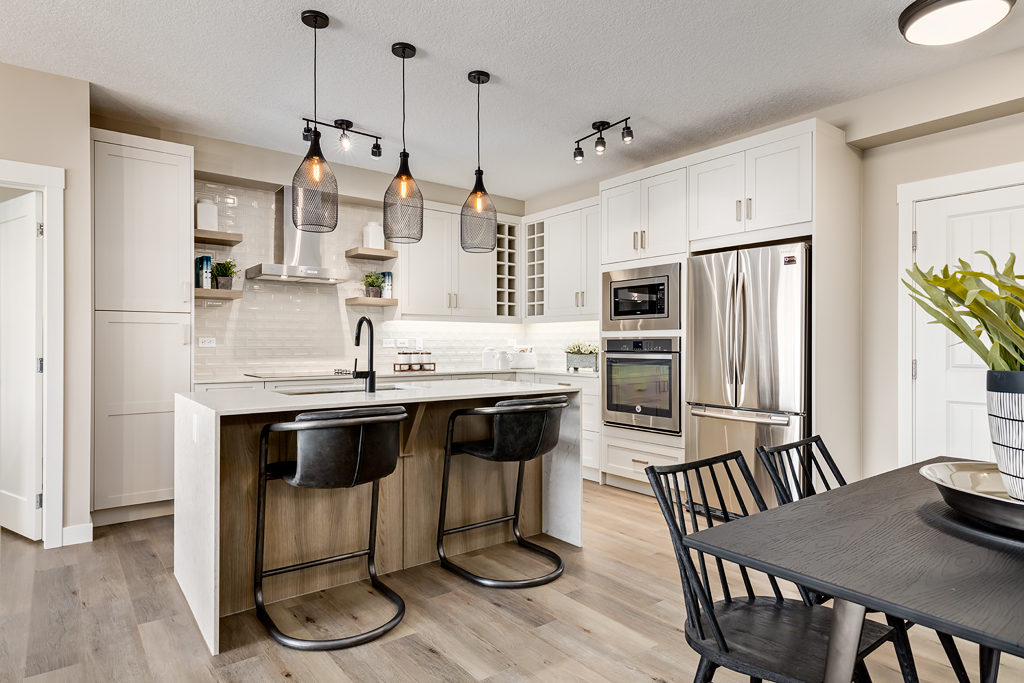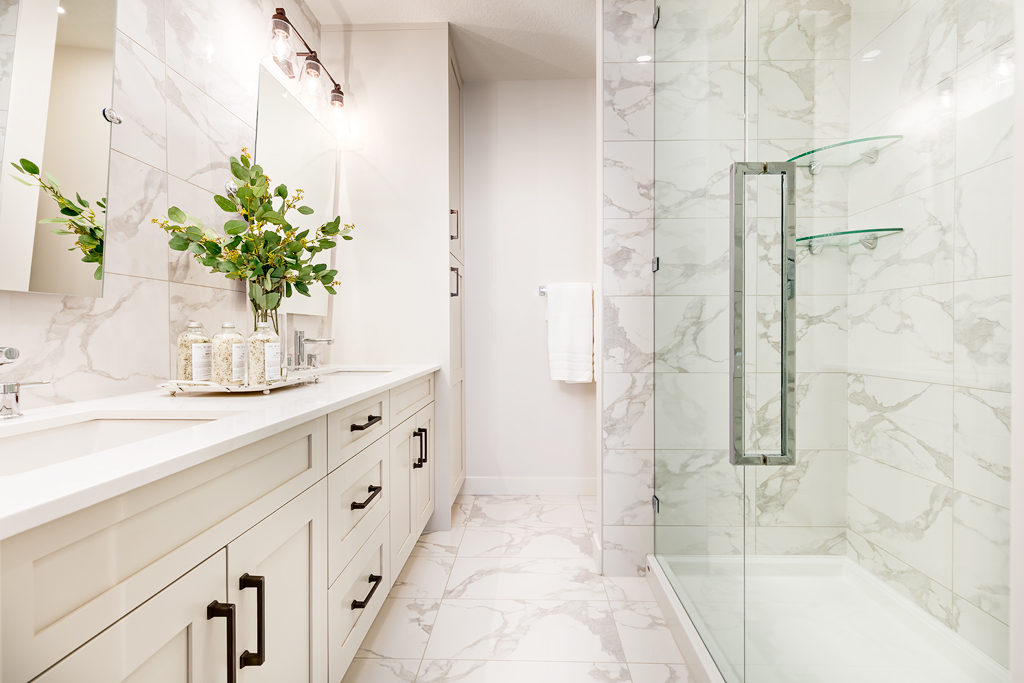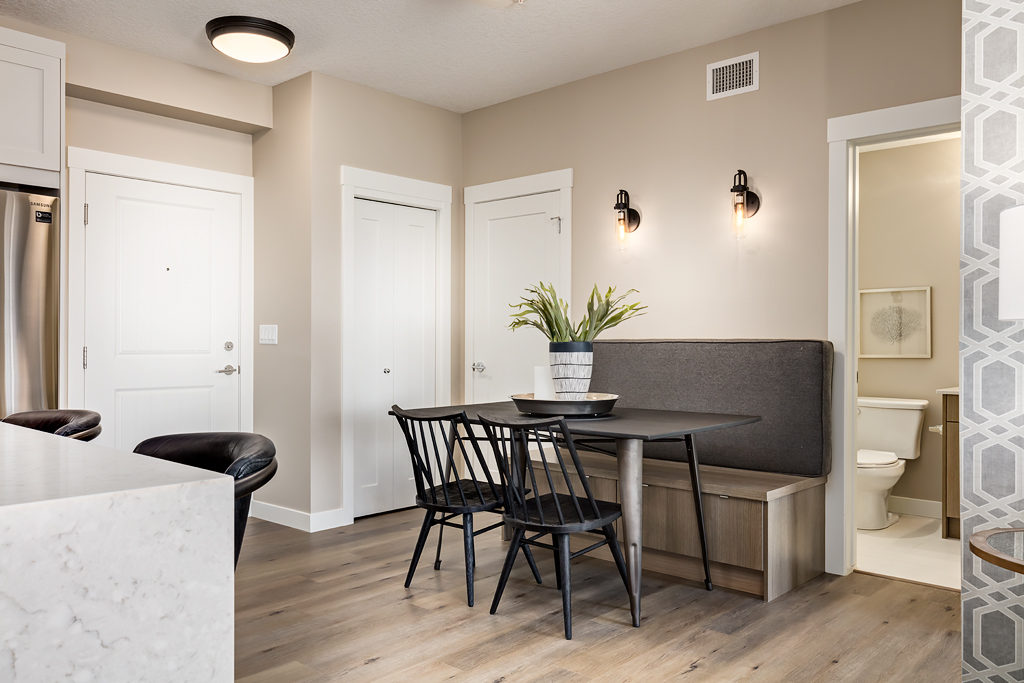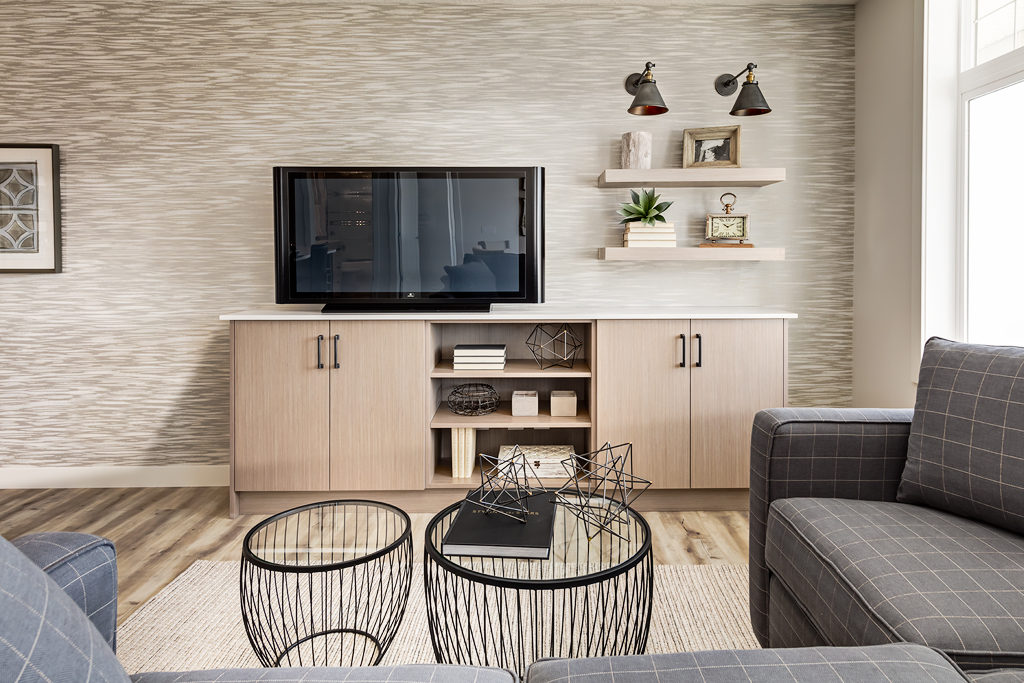 Truth be told, the incredible selection of finishings and upgrades could be overwhelming to even those of us in the industry. But Logel Homes has thought of that too. The talented designers of Auburn Rise have created five unique colour boards with standard options, unlike anything I've ever seen by a development. Each board can then be further customized to create a home that truly suites your style and lifestyle. Whether you're Modern Country, Simply Urban, Classic Living, Contemporary Chic or Nordic Coast, there is a colour board for you.
If you've followed along for a while, you know that I am passionate about creating homes that allow us to live our best lives. I don't have any formal research, but my experience tells me that something shifts when our homes reflect who we are and are designed to enhance the way we live. We live better. With smart design, beautiful finishings, an urban feel in a spacious suburban setting, Auburn Rise offers just that. No matter your stage in life, budget or lifestyle there is something to meet your needs. And even if you're not in the market for a new home, I encourage you visit the development, I promise you'll walk away inspired.
If you're lucky enough to live in Calgary, click here for directions to the development.
---
This post was sponsored by Logel Homes; as always all thoughts and opinions are 100% my own. Thank you for supporting the brands that support this blog, without them I couldn't do what I love!