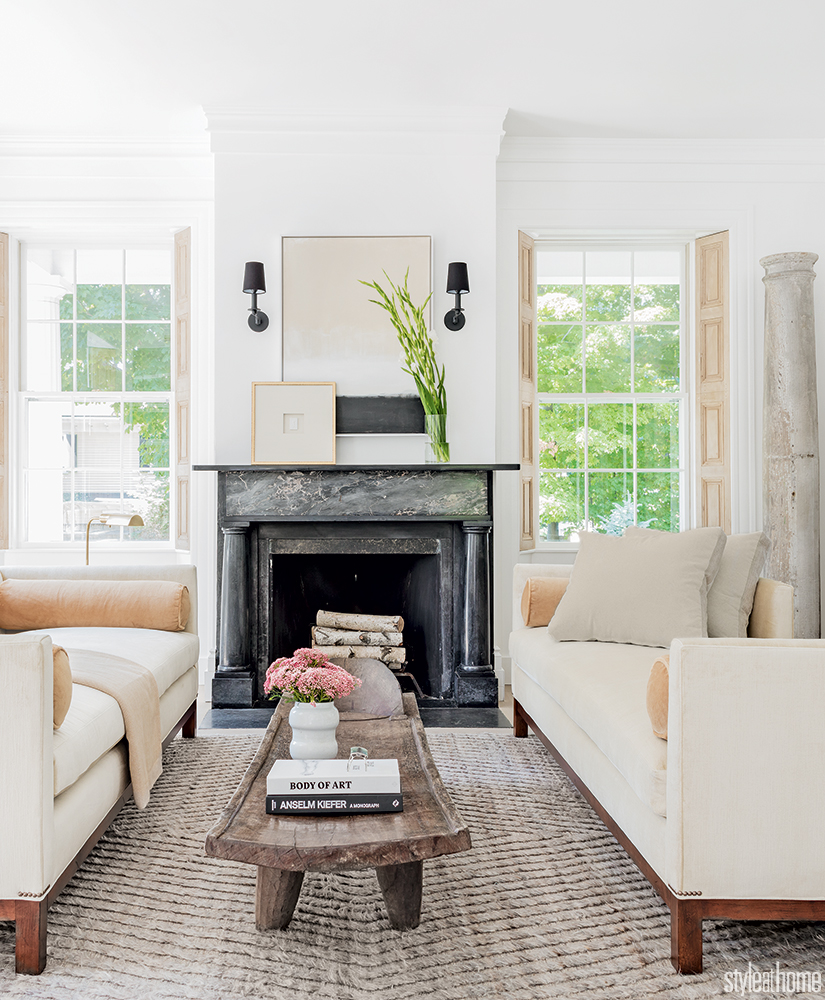 Try as I might, there is no denying I'm drawn to traditional design elements. Architectural details like moldings and paneling, tufting, florals and antiques like these antique desk lamps – yes please. So it'll come as no surprise that I chose this 1830s Greek Revival home to feature as this week's inspired interiors post.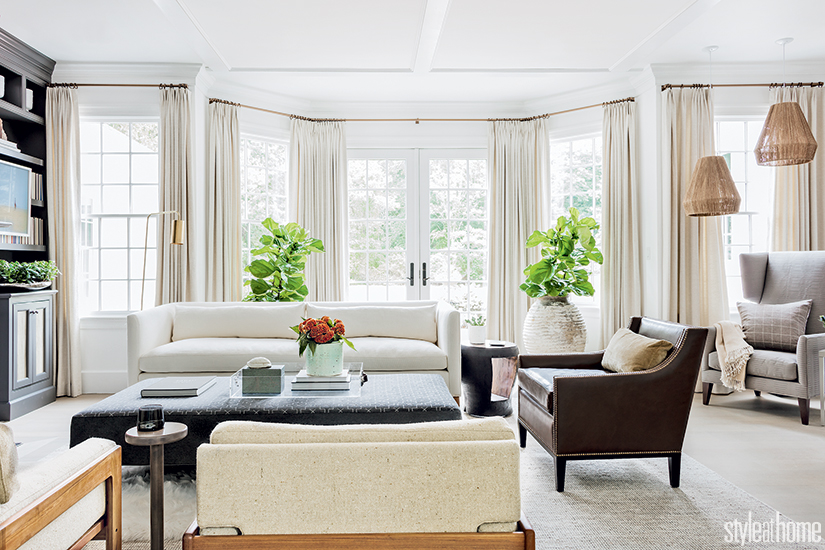 Designer Lisa Tharp transformed the century old former New England Govenor's summer house into a casual, comfortable gathering place for family and friends. She maintained the historical character through millwork and built-ins. While giving the kitchen a significant upgrade while using various home improvement solutions and refreshing the interior with warm white paint. She layered in artistic flourishes, such as the stenciled flooring in the entryway, to add that old-world charm. "This floor pattern sets the home's inviting tone and neutral palette," says Lisa of the harlequin design. "It was a way to add some fun to the formal entryway and punch it up with a bold treatment. It really epitomizes what we did here: create a formal structure, yet inject moments of levity appropriate for a young family. It instantly makes the home feel welcoming and approachable."
Of course, setting up these kinds of designs require you to maintain the floor underneath first. There is a heap of great information about floor sanding on floor.com.au, especially on their Floor Sanding Brisbane page. This can be super helpful for many people!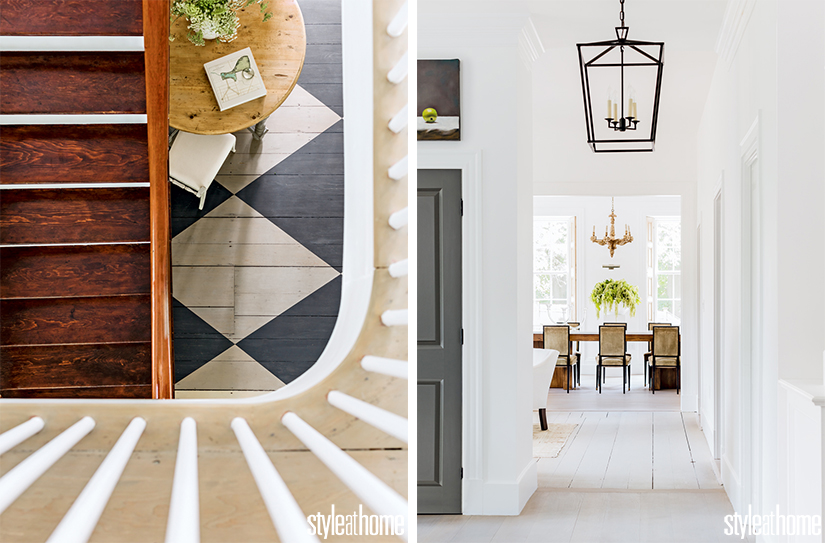 European antiques, global finds, contemporary art and modern silhouettes paired with clean-lined furniture create a space that is sophisticated yet livable and comfortable.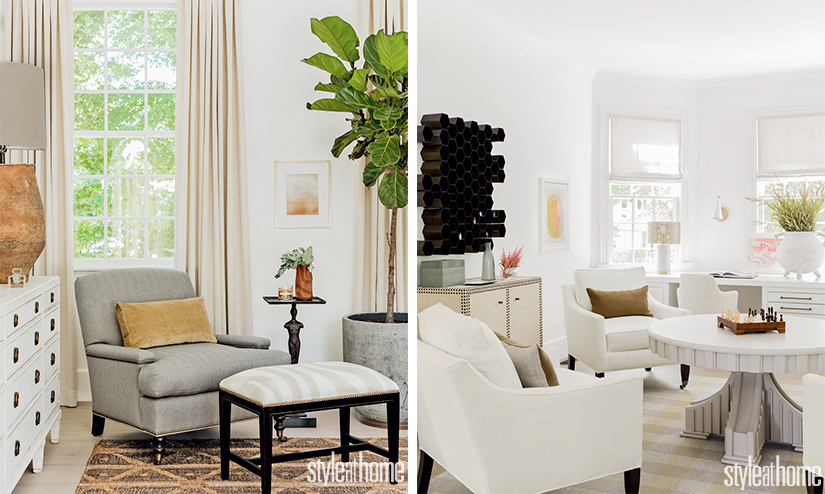 Tharp strikes a harmonious tone by balancing opposites masterfully – light balances dark, warm balances cool, texture balances smooth, antique balances modern. Absolute perfection.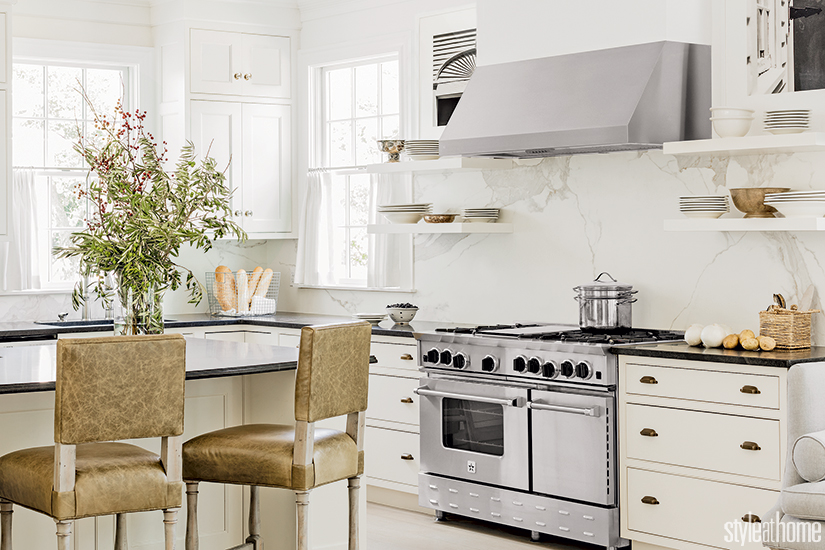 In one of my favourite ways to accent a space Tharp uses lighting as the jewellery of a room. She lets the pieces shine and decorates minimally around them.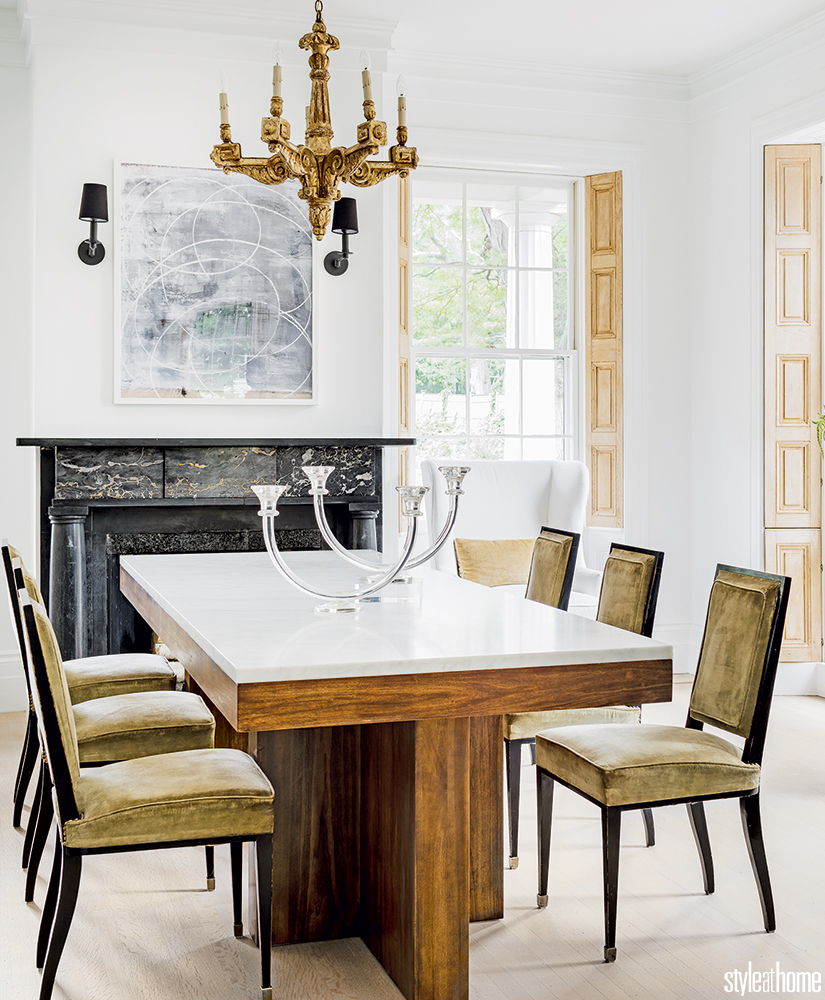 And in my favourite spot in the house, 'a low-slung settee in an outdoor fabric is an elegant complement to the antique dining table in the kitchen's eat-in area. The pendant light, from the early 20th century, is mixed with Mid-Century Modern Bertoia chairs for layered appeal.'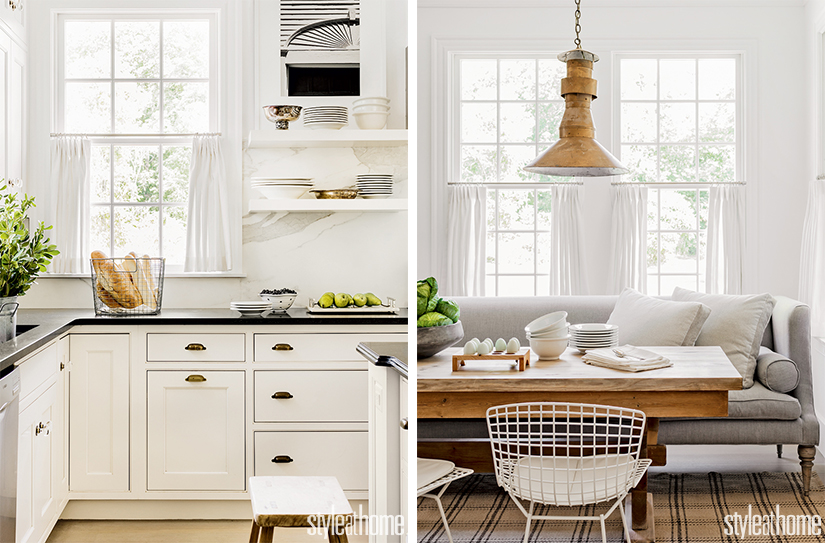 Get the Look
---
Design: Lisa Tharp; Photography: Michael J. Lee