I'm usually a classic Lime Margarita kinda girl.  But with the warmer climes and abundance of watermelons, this may be my new summer favorite!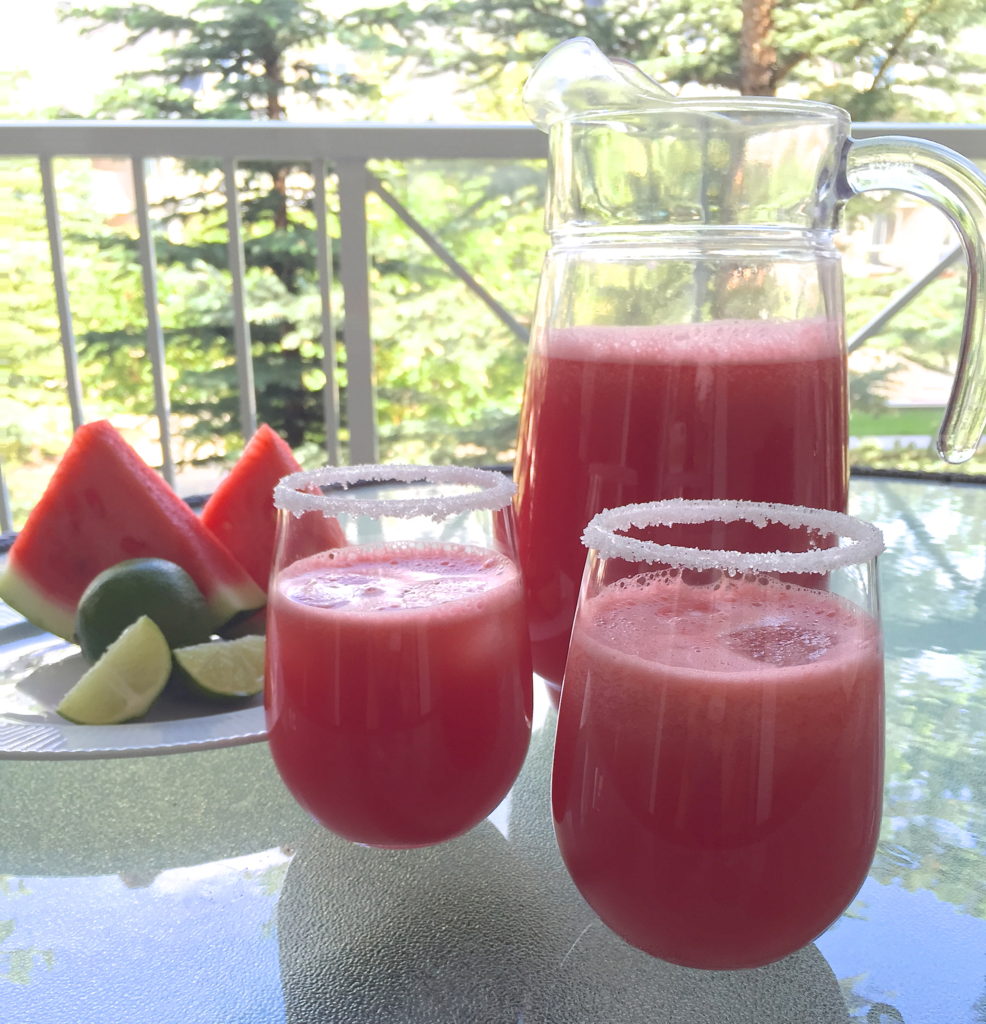 Recipe makes 4 delicious Margaritas.
Ingredients
1/2 cup sugar
1/2 cup water
3 wide strips orange zest
12 ounces watermelon cubes (about 2 cups)
1/4 cup fresh lime juice
3/4 cup white or silver tequila
Lime wedges
Directions
To create salted or sugared glasses for these Watermelon Margaritas (either works really well), place two tablespoons of course salt or sugar on a saucer, rub the rim of each glass with lime and then dip them in the salt or sugar to coat.
In a small saucepan, bring sugar, water, and orange zest to a boil over high. Reduce to a simmer and cook until sugar dissolves, 3 minutes. Let syrup cool in a bowl. In a blender, puree watermelon cubes until smooth. Strain through a fine-mesh sieve, pressing on solids, into a pitcher (you should have about 1 cup juice). Stir in syrup, lime juice, and tequila. Fill glasses with ice, then pour margarita mixture over top and enjoy!