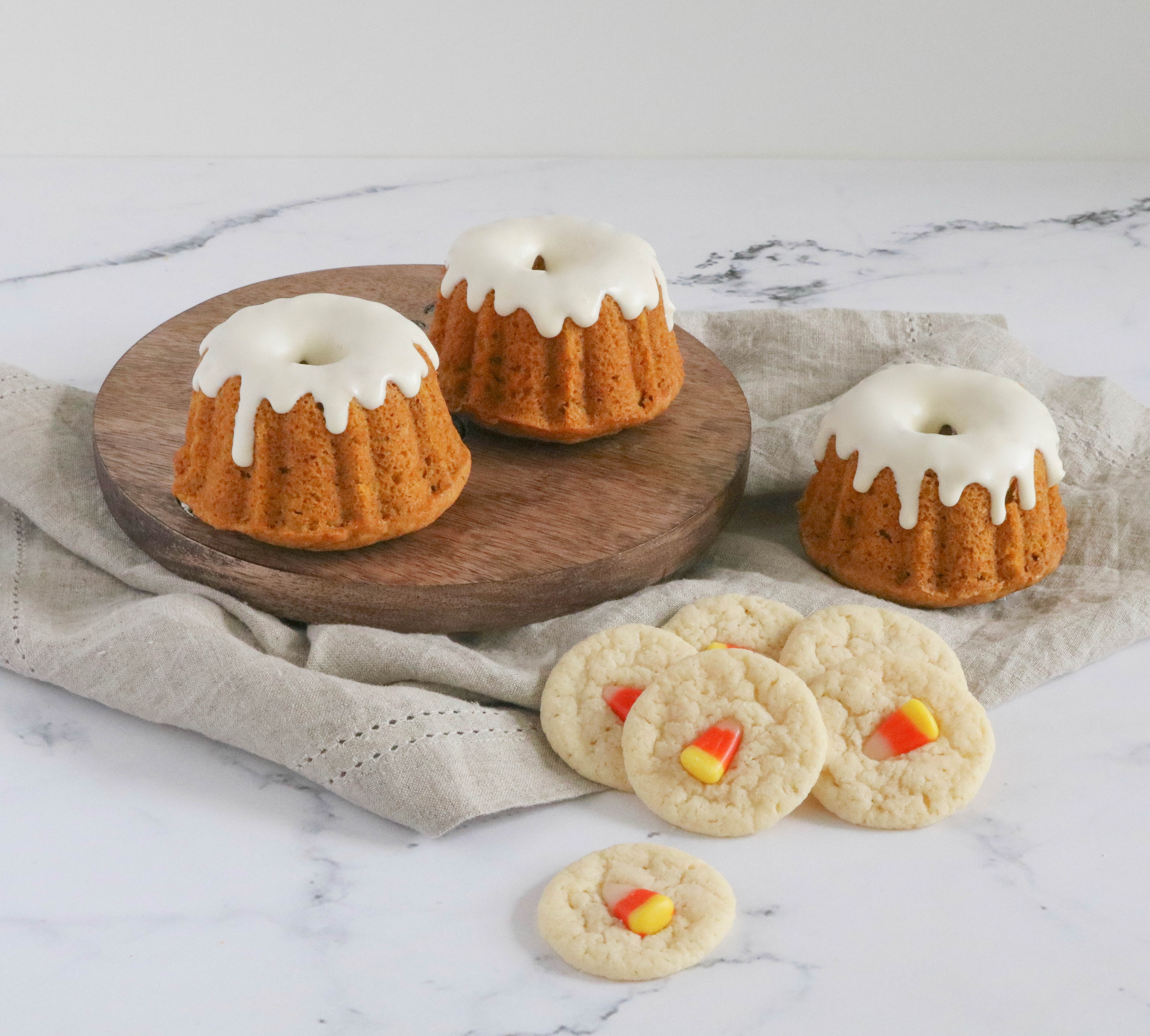 I can hardly believe I'm talking about Halloween! Where has this year gone!?
Ready or not, in a few short days the kiddos (and some adults) will be donning costumes and heading out trick or treating. I don't plan to do much in the way of Halloween this year. With a busy September and early October, the thought of a quiet couple of weeks before the busyness of the Holiday Season is just what I need. But I couldn't let Halloween pass without celebrating it in some way. So I'm doing so in my favorite way, with some Halloween Baking. I can tell you, once you start baking, you can't stop. A friend of mine recently attended a couple of baking classes in south delhi and she's been telling me how much fun they were. It kinda inspired me to start baking again and since it's Halloween, I decided to do some Halloween-themed bakes!
Any occasion that occurs, I'm always wanting to make something for the family. It's so enjoyable and can be a hobby at times that takes my mind of things, like work. You don't have to be the best baker in the world, but as long as it tastes nice, that's what matters. But with this being said, the more you do make products, you'll make mistakes and learn for the next time on what to improve on. There are many classes like Delhi Baker's Club and TV shows that help people become interested in pursing baking as more than a hobby and also start getting people to bake at home. For me, I love baking and the idea of creating products that people enjoy is satisfying, especially when they look as nice as my Halloween cookies (if I do say so myself)!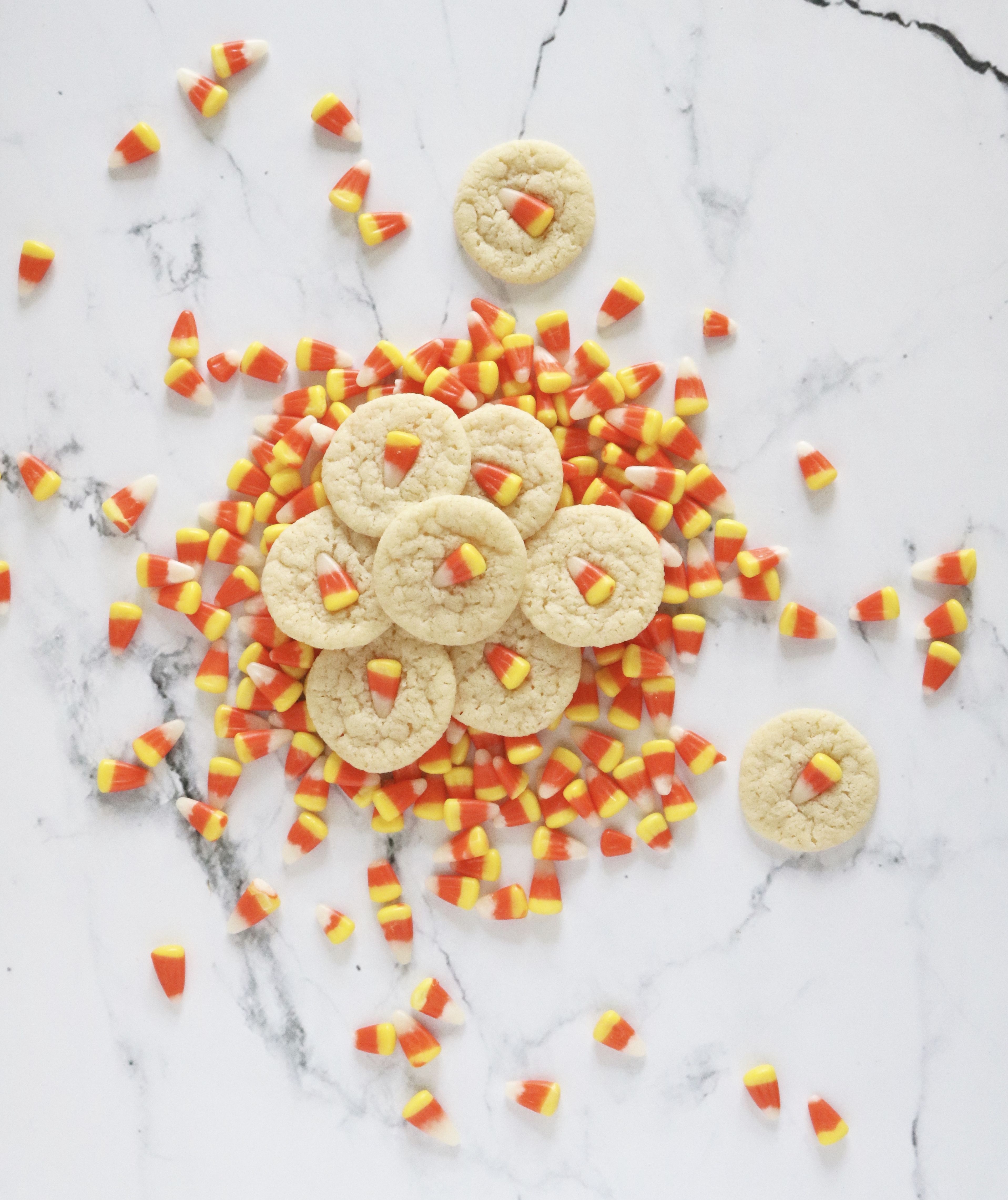 Last year, I searched high and low for candy corn. I went to every candy store in Calgary and couldn't find it anywhere! So when I spotted it at HomeSense of all places in September, I picked up two bags. Of course now I can't remember what I had intended to do with it! So I went with Martha Stewart's easy candy corn sugar cookies. Quick, delicious and festive.
After forgoing a pumpkin pie at Thanksgiving for an apple pie, I thought I might be able to let pumpkin season pass me by. I thought wrong. I caved when I realized mini bundt cakes look like mini pumpkins! Aren't they the cutest! While the recipe itself is a cinch to whip up, the smell that will be wafting throughout your home is enough to make the cake!
Are you baking this Halloween? What's your go-to recipe, I'd love to know, please feel free to share in the comments below!
Candy Corn Sugar Cookies
Ingredients
4 tablespoons unsalted butter, very soft
1/2 cup sugar
1 large egg yolk
1/4 teaspoon vanilla extract
1/4 teaspoon baking powder
1/4 teaspoon salt
3/4 cup all-purpose flour, (spooned and leveled)
About 36 candy corns
Diections
Preheat oven to 350 degrees. Place butter and sugar in a medium bowl; beat with a wooden spoon until combined. Beat in egg yolk, vanilla, baking powder, and salt. Add flour, and mix until a dough forms.
Scoop out level teaspoons of dough, and roll into balls (chill dough briefly if it becomes too soft to handle). Place balls on baking sheets, 2 inches apart.
Bake, rotating sheets halfway through, until edges are firm and cookies are dry to the touch (do not let cookies color), 10 to 12 minutes.
Remove from oven; gently press a candy corn into center of each cookie (surface of cookies may crack slightly). Cool on sheets 1 minute; transfer to a rack to cool completely.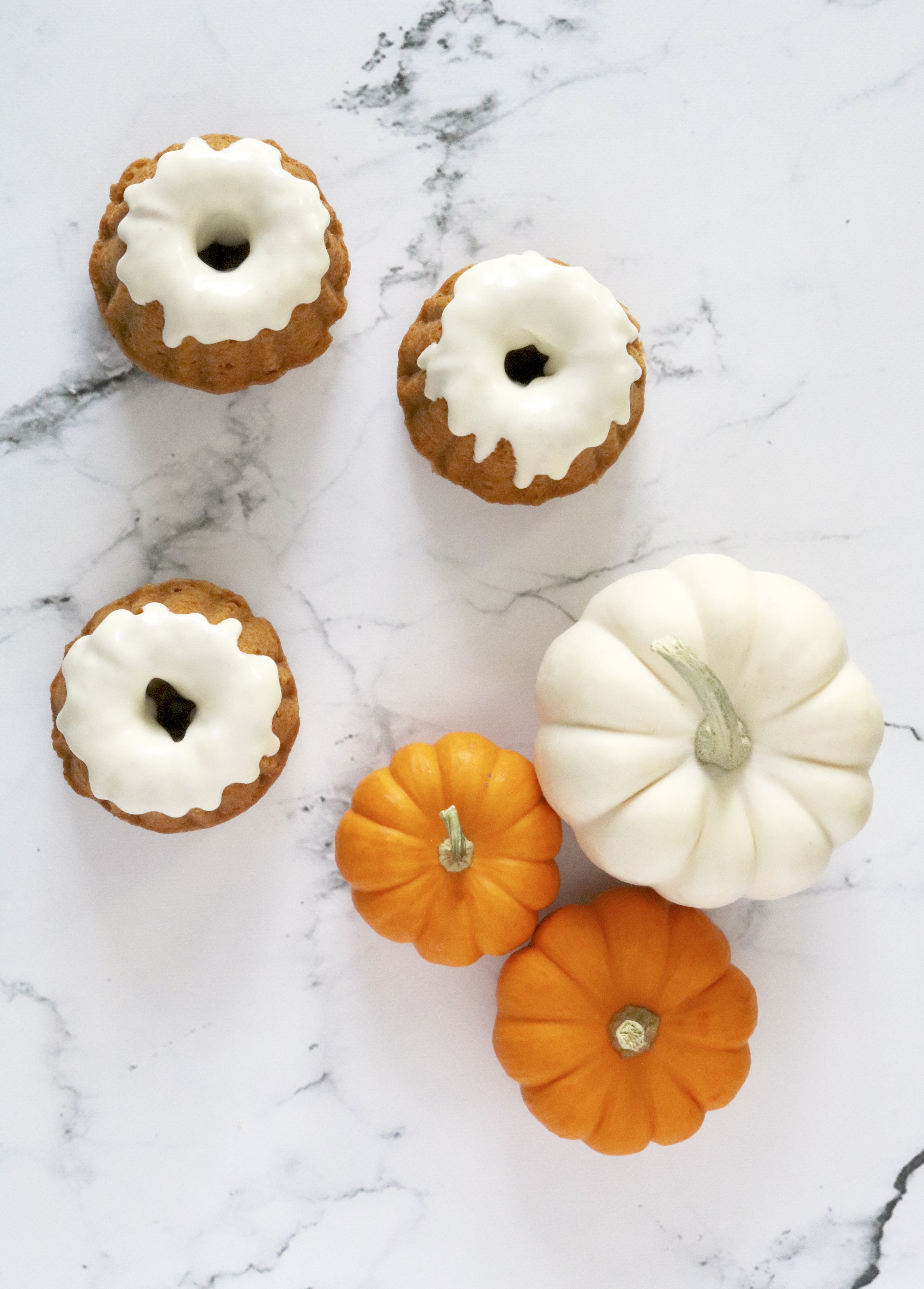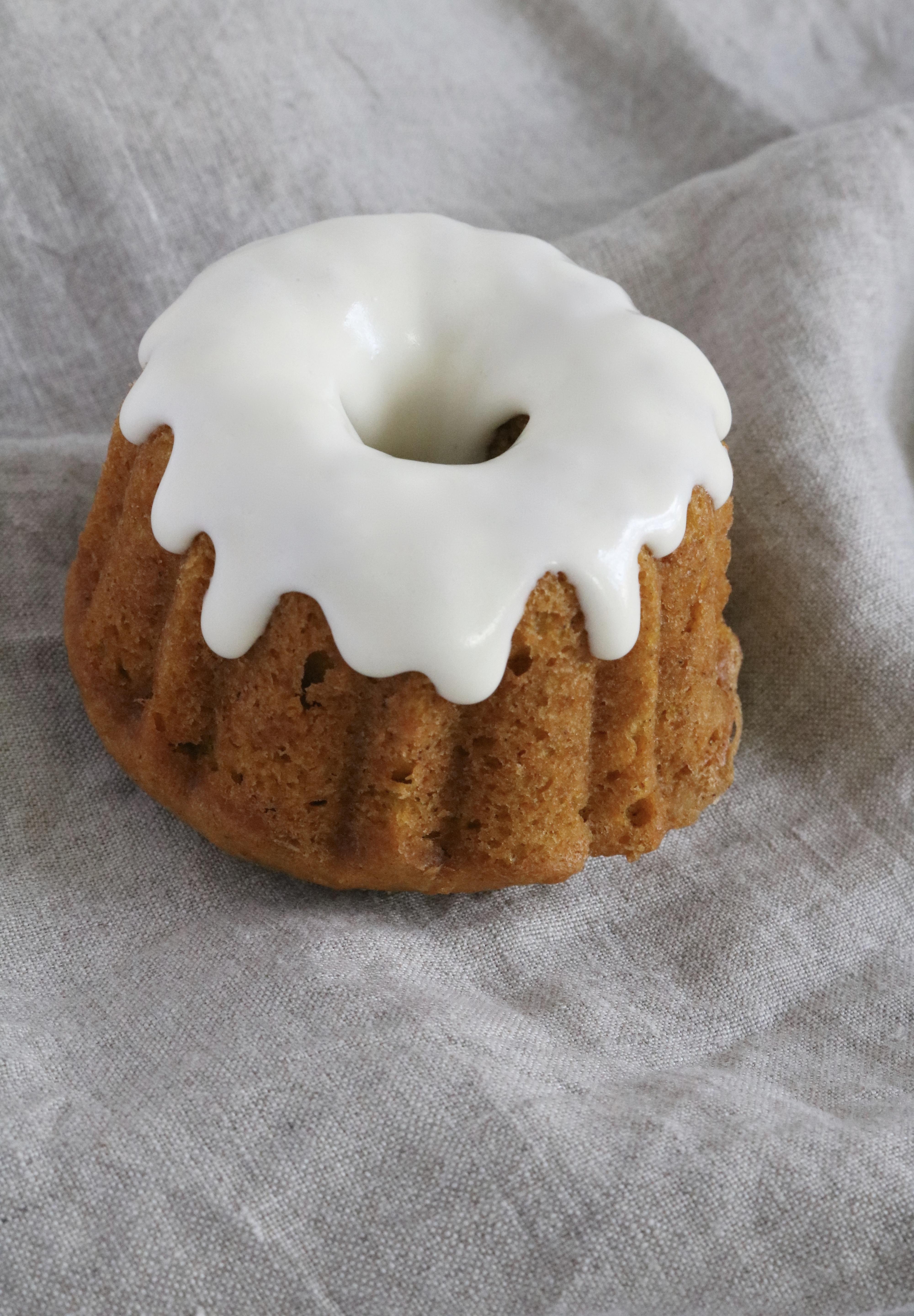 Mini Pumpkin Bundt Cakes
Ingredients
Cake
1 cup (2 sticks) butter, softened
2 1/2 cups all-purpose flour plus additional for dusting pan
2 tsp. baking powder
1 tsp. baking soda
2 tsp. cinnamon
1/2 tsp. ground nutmeg
1/2 tsp. ground ginger
1/4 tsp. ground cloves (optional)
1/2 tsp. salt
1 (15 oz.) can pumpkin puree
3/4 cup well-shaken buttermilk
1 tsp. vanilla extract
1 1/4 cups granulated sugar
3 large eggs
Frosting
4 ounces cream cheese, softened
1/2 tsp. vanilla extract
1 cup powdered sugar (plus extra if needed)
2-3 Tbsp. milk
Directions
Preheat oven to 350°F. Grease a bundt pan with butter, then sprinkle with flour (or granulated sugar) and shake off the excess.
In a large bowl, whisk together flour, baking powder, baking soda, cinnamon, nutmeg, ginger, cloves (optional), and salt until combined. Then in a separate bowl, stir together pumpkin, buttermilk and vanilla until combined.
Using an electric mixer, beat butter and granulated sugar on medium-high speed until pale and fluffy, about 3 minutes. Add eggs and beat 1 minute, using a rubber spatula to scrape the bottom of the bowl so that everything is combined. Reduce speed to low and add flour and pumpkin mixtures alternately in batches, beginning and ending with flour mixture and mixing until batter is just smooth. Do not overbeat.
Spoon into prepared pan. This cake rise quiet significantlty, so if making mini bundt cakes, only fill 1/2 – 2/3 the way up. Smoooth the top of the batter with a spatula. Tap the pan on the counter to remove any air bubbles. Bake until a wooden pick or skewer inserted in center of cake comes out clean, about 20-25 minutes for mini bundt cakes and 45 to 50 minutes for one large bundt. Cool cakes in pan on a cooking rack for at least 20 minutes. Then invert onto a cooling rack or a cake platter. Top with cream cheese glaze when cooled and enjoy!
To Make The Cream Cheese Glaze:
Using an electric mixer, beat the cream cheese, vanilla, and powdered sugar together on medium low speed until combined. Add milk one tablespoon at a time, beating to combine, until the glaze reaches your desired consistency. If the glaze gets too thin, add in more powdered sugar.