Italia, simply put is spectacular.
With the awing inspiring ruins of Rome, fashion forward cities like Milan, picture-worthy Piazzas in every town, and the life inspiring vineyards of Tuscany, there is no shortage of amazement and beauty.  And I didn't even mention the Pizza!  Perhaps the most inspiring and spectacular part of Italy, is the magnificent Amalfi Coast.
The Amalfi Coast is a 50-kilometer stretch of coastline along the southern edge of Italy's Sorrentine Peninsula, in the Campania region.
The first stop for most on the Amalfi is NAPLES, which many write off as a dirty, tattered and unruly city.  But look past the grit and grime and you'll uncover one of Italy's most artistic cities, full of breathtaking frescoes, sculptures, and palaces.  And the food!  Naples serves up some of Italy's best food, especially pizza, which in and of itself makes it a must for your Italian itinerary.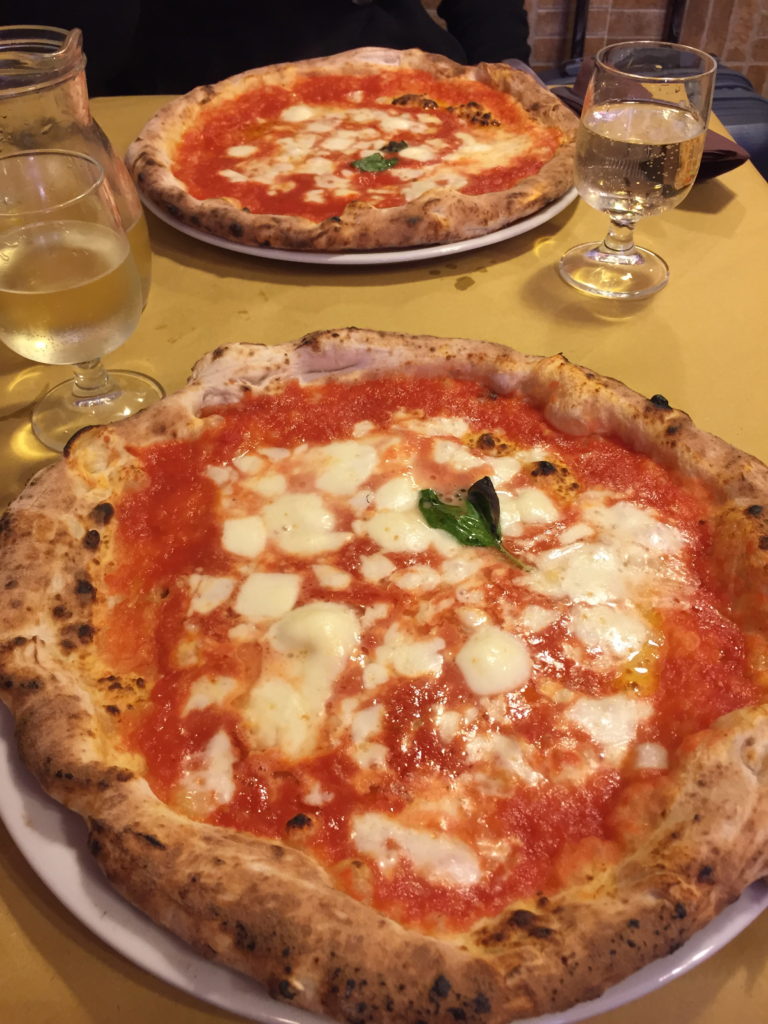 A short train, bus, ferry or private car ride from Naples is POSITANO, a breathtaking town built into the cliffs of the Amalfi Coast.  John Steinbeck, in 1953 described it like this for an article in Harper's Bazaar – 'Positano bites deep. It is a dream place that isn't quite real when you are there and becomes beckoningly real after you have gone'. I don't think a truer description exists more than 70 years later!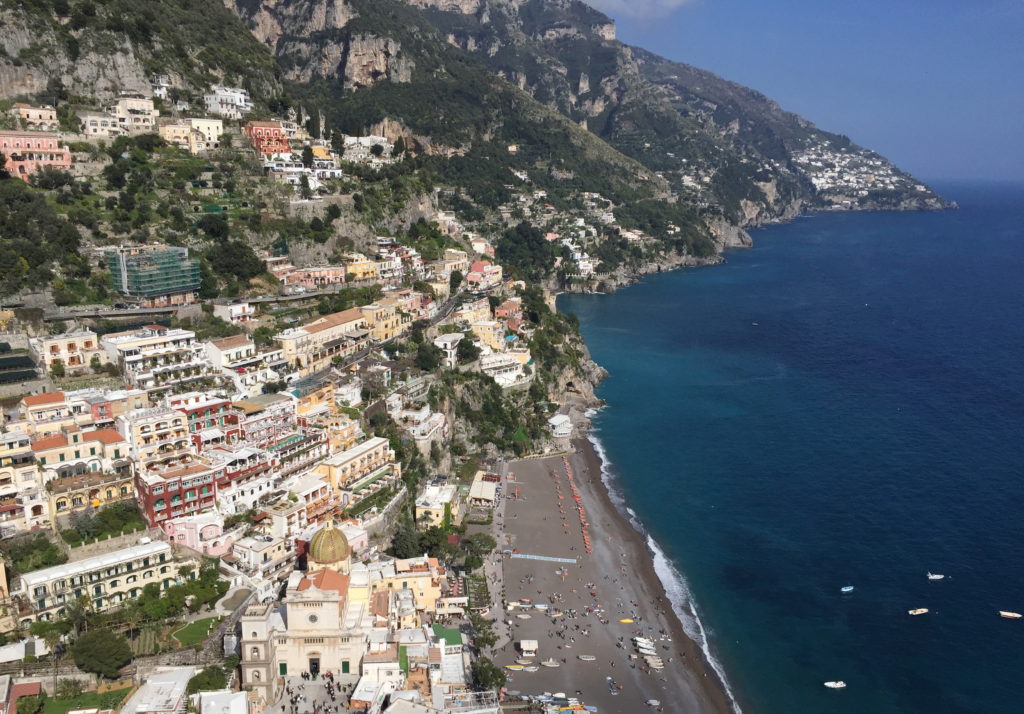 Stay
We spent our time in Positano at the Hotel Villa Franca, tucked away on the hill overlooking the entire bay.  It is bright, white and airy, a true sea side escape, with the most incredible rooftop pool offering 360 degree views of the town.  The beautiful O'Spa complete with Turkish baths offers up the relaxation and indulgence you'd expect from the Amalfi.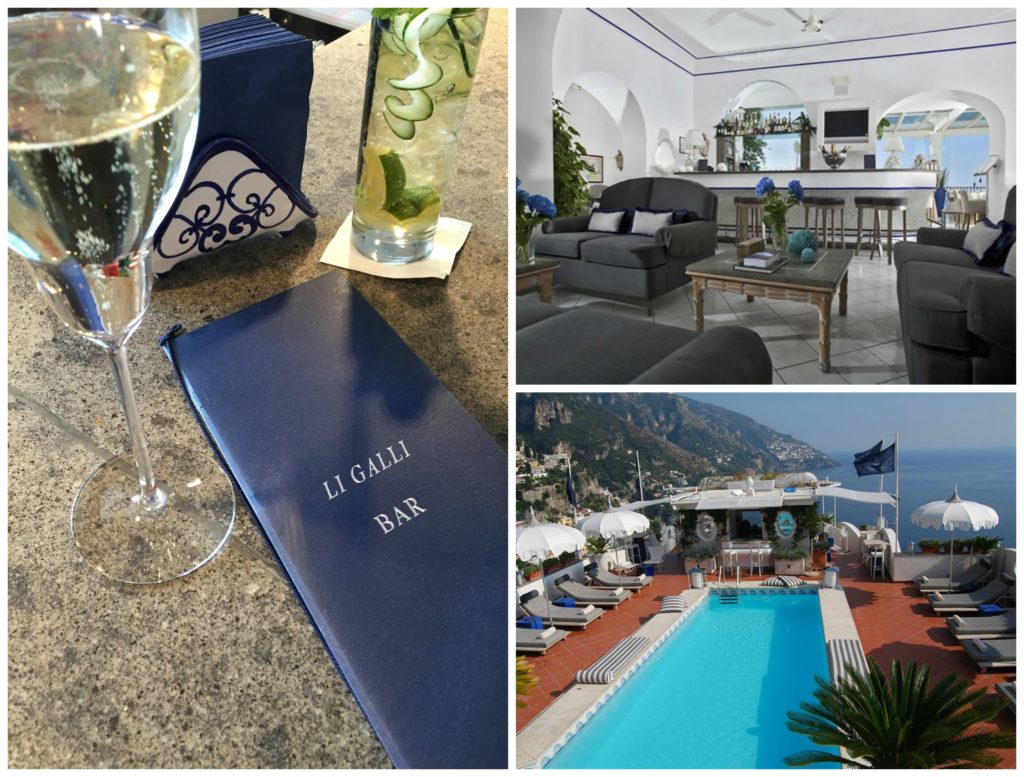 Because I'm a sucker for details, I love the attention that has been paid at the Villa Franca, here are some of the lovely touches – rustic and seaside teal accessories and furniture, black and white photos of Positano from Steinbeck's time, books of famous Italian artists and childhood games that encourage unplugging and connecting.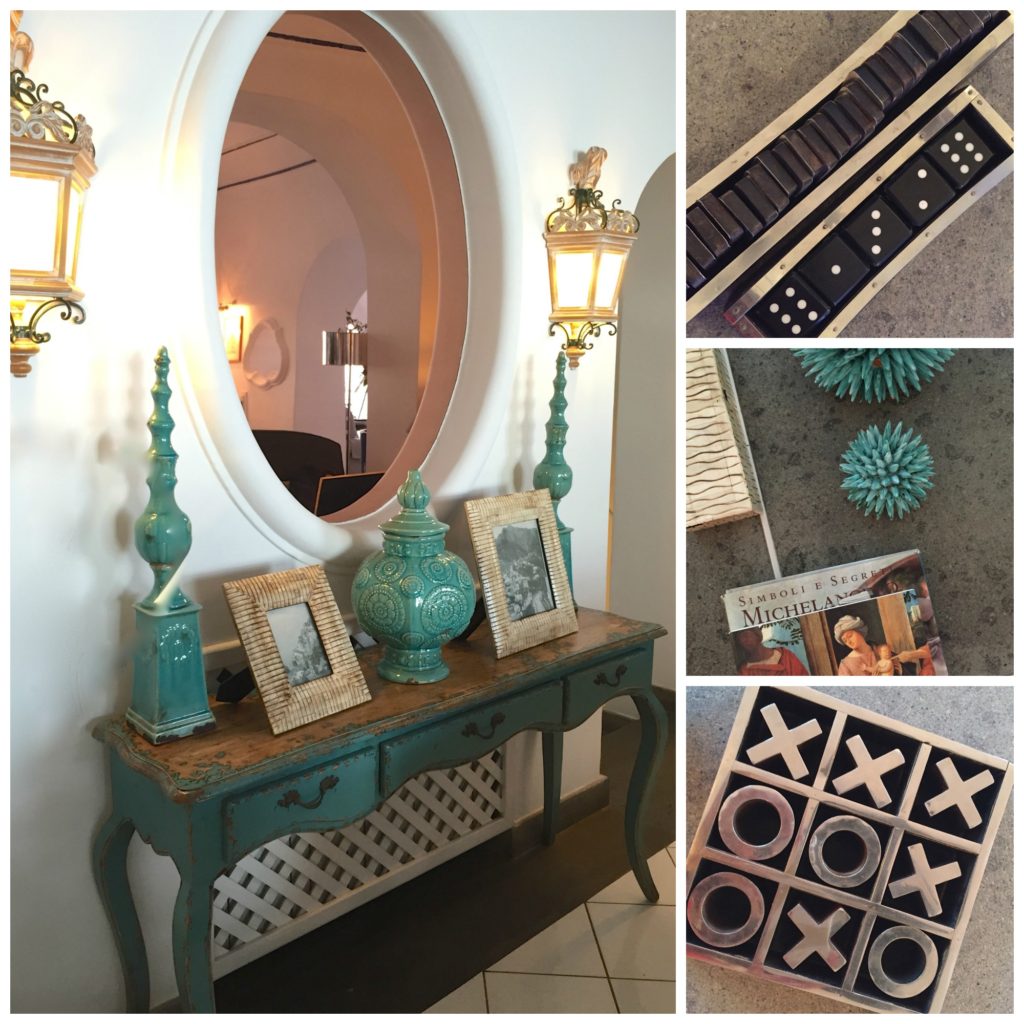 Eat
You'd be hard pressed to find a bad meal in Positano.  The food is in abundance and delicious.  A few of our favorites include Da Adolfo – this casual beach bar and restaurant is located on a private rocky beach in a hidden cove.  To get there hop aboard one of their boats at the main dock in town (you'll recognize it by the red wooden fish atop it's mass) and enjoy an Aperol Spritz, fresh pasta and seafood dishes over a proper Italian lunch lasting many hours.
Another favorite is Chez Black.  A fixture on the promenade since 1949 and spanning three generations, with 'Mr. Black,' Salvatore Russo still greeting guests.  Chez Black specialties include Spaghetti with Sea Urchin, local fish soup, and Paccheri Gragnano or Pasta with Positanese.  Again expect to spend hours enjoying the wine, food, traditional desserts and wonderful service.  Oh and do have some Limoncello, a fresh, but strong lemon liqueur made from the zest of Femminello St. Teresa lemons also known as Sorrento or Sfusato lemons from the region.
And then there's Next 2, crisp, clean and fresh in it's decor and food.  Simple pairings, an incredible wine cellar and impeccable service.  It's no wonder Next 2 is Michelin rated.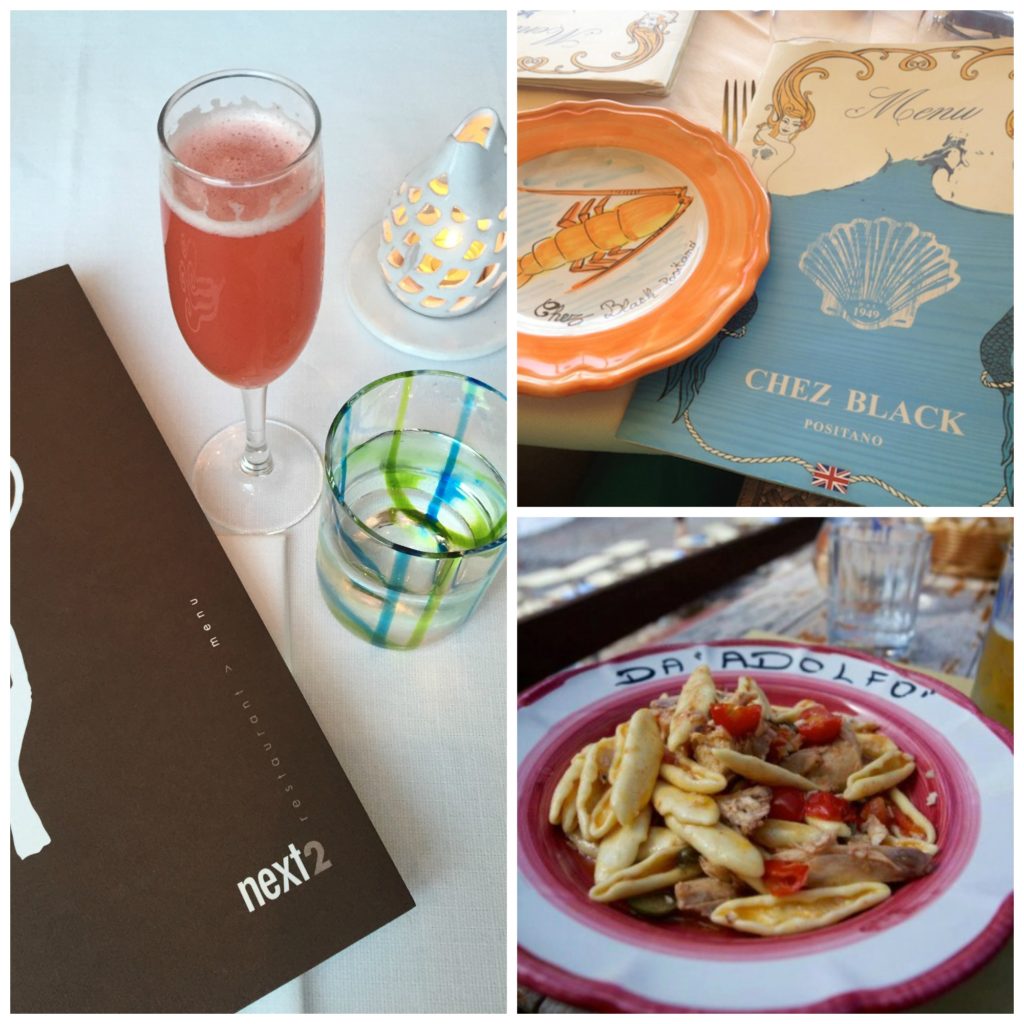 A quick boat trip across the Bay of Naples and you arrive at CAPRI, made famous as the vacation hideaway of Roman emperors Augustus and Tiberius, today it is a busy, rugged island famous for upscale beach resorts, restaurants, shopping and the Grotta Azzurra (Blue Grotto) – a dark cavern where the sea glows electric blue, from sunlight passing through an underwater cave.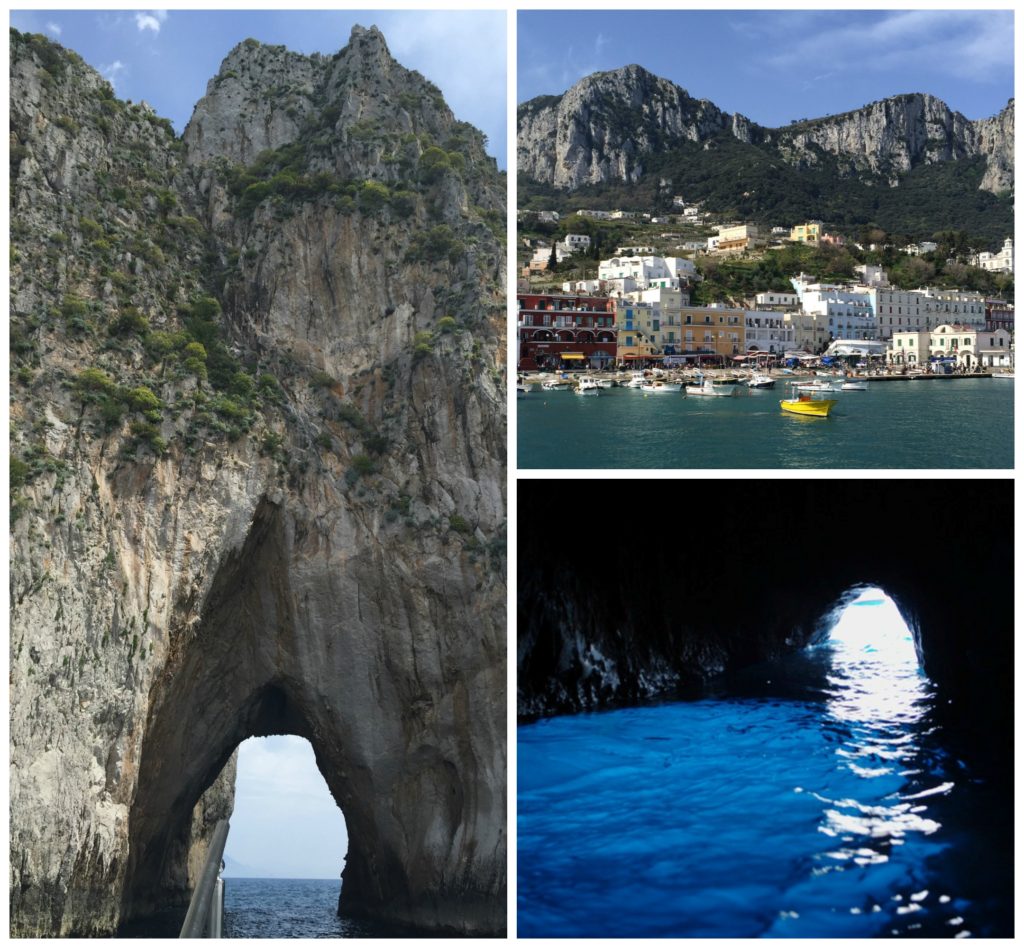 Capri is popular amongst both locals and foreigners, and gets especially busy in the summer months.  When roaming the streets of Capri, wander further and deeper, away from the crowds – that's where some of chicer restaurants, like the celeb favorite Aurora are tucked away.  Then be sure to get a table with a view of the street to watch the parade of well dressed islanders make their way to dine.