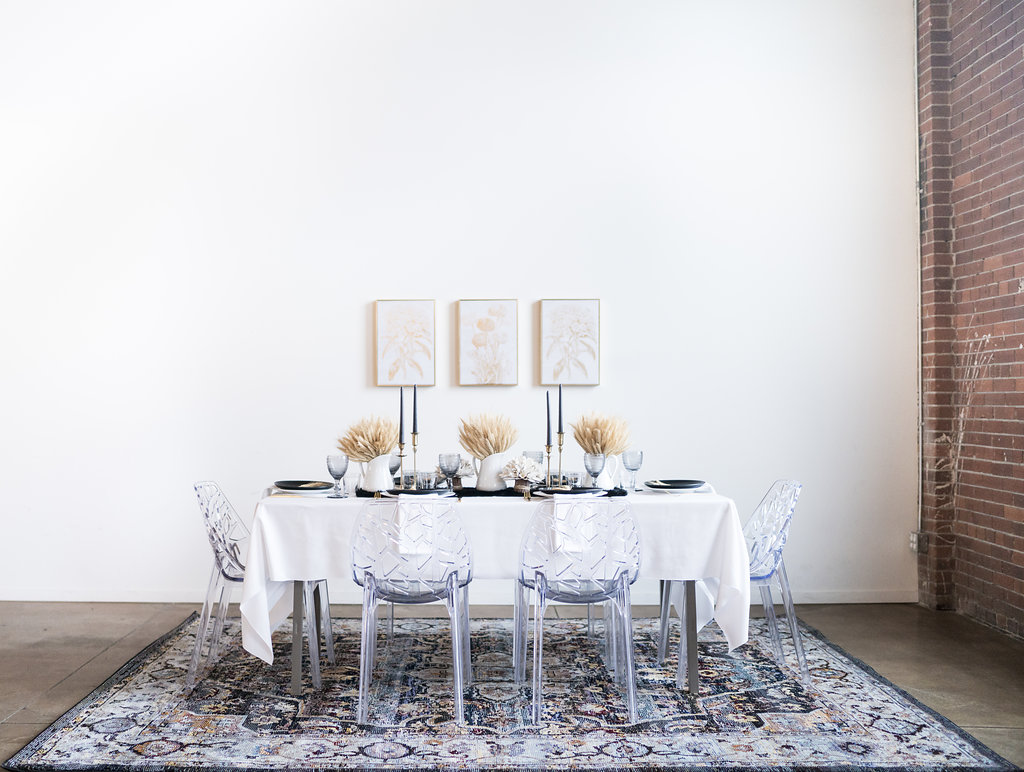 SHOP THE POST
I must say writing a post about a tablescape in the days after the horrific violence in Las Vegas and Edmonton and what feels like weeks of devastation and destruction, feels frivolous and superficial. And while I'm not sure what would be an appropriate post to write, I wanted to take a moment to acknowledge my deep sadness and send thoughts of love and prayers to those affected in particular, but all of us really.  I honestly have no words.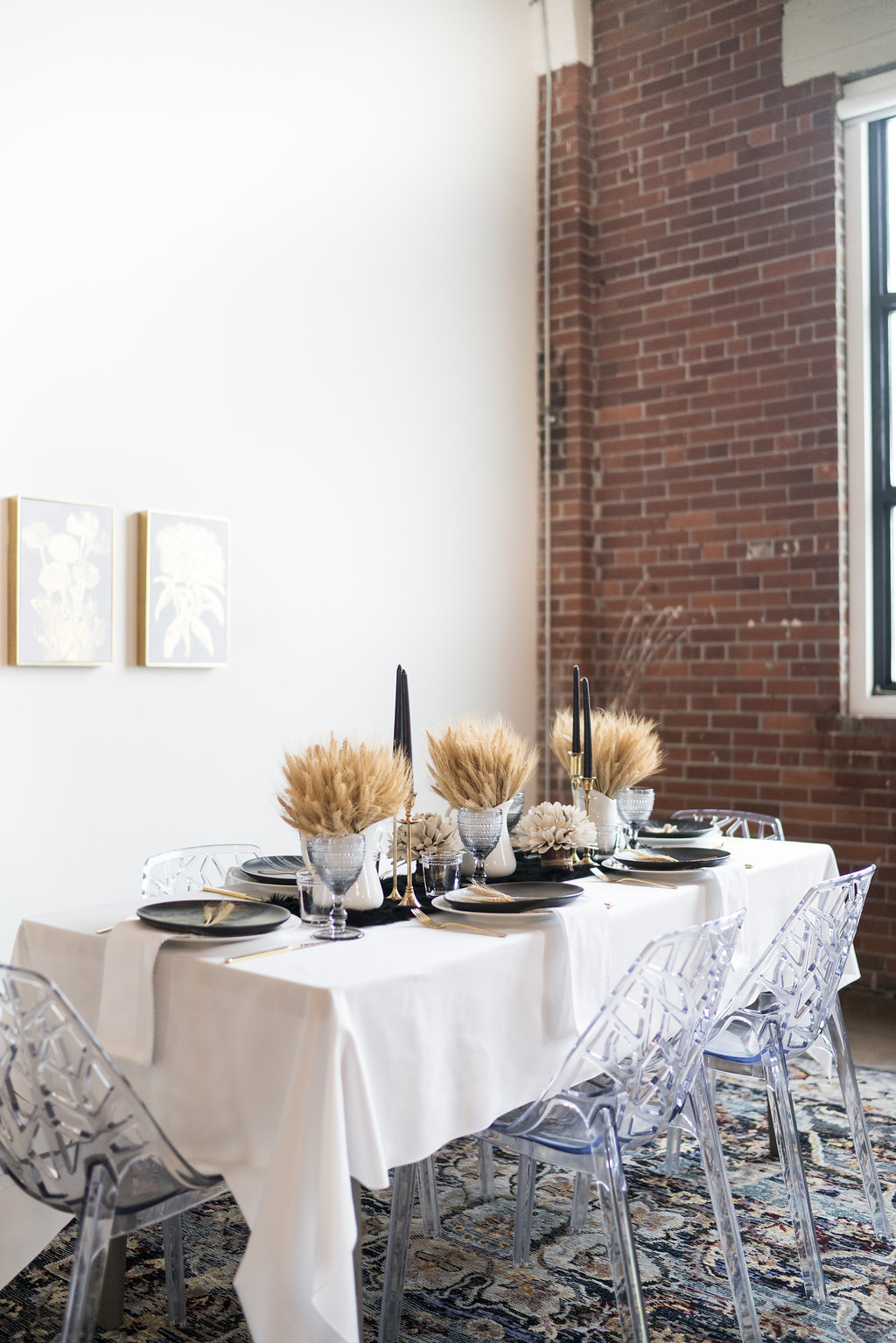 So I'll forge ahead as planned and share a Thanksgiving Tablescape I created.  Because while it really is just a dose of pretty inspiration, a momentary distraction, the timing is poignant.  For those of us whos loved ones are safe, who have a home and food to share with friends and family – we are among the lucky ones. Oh so blessed.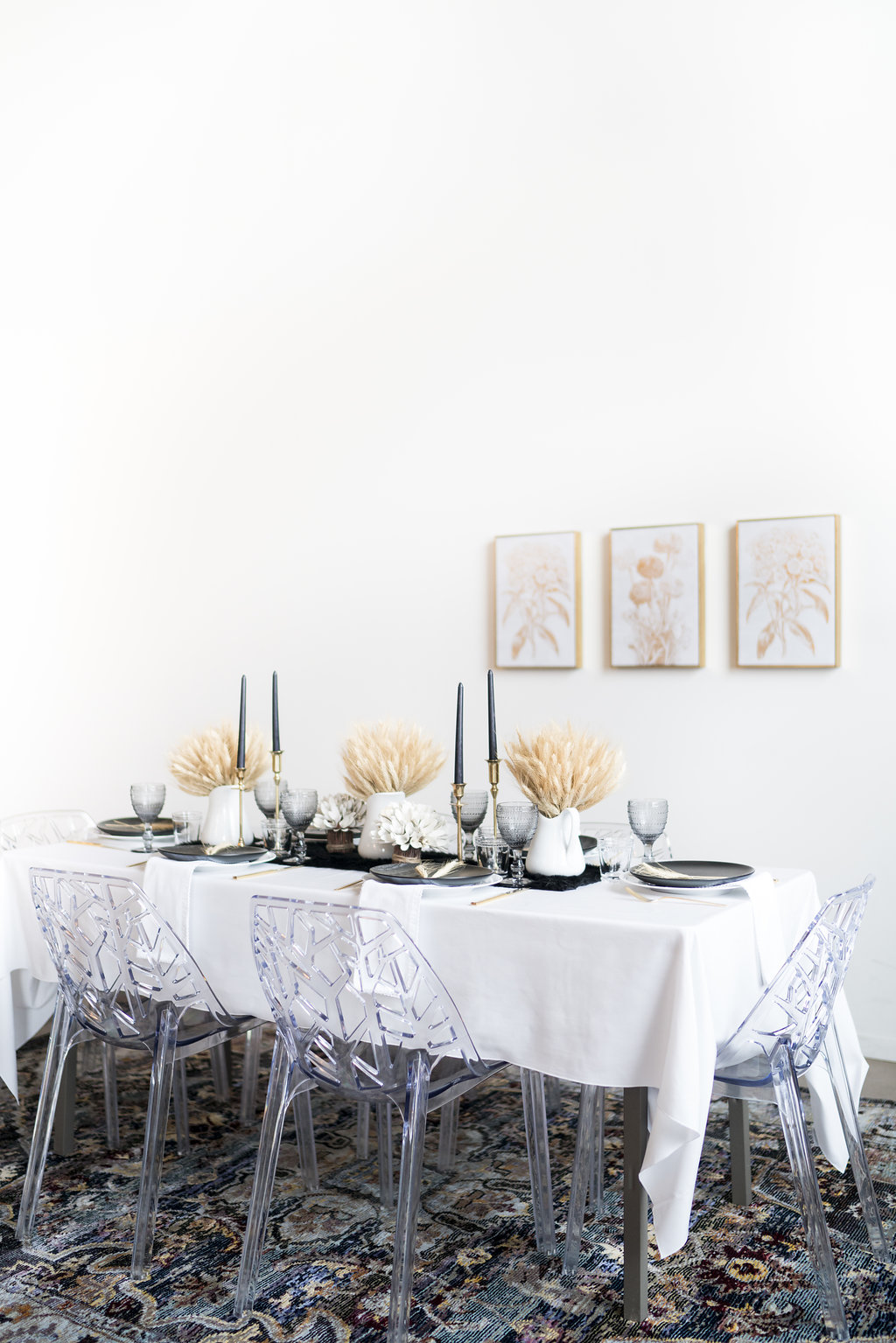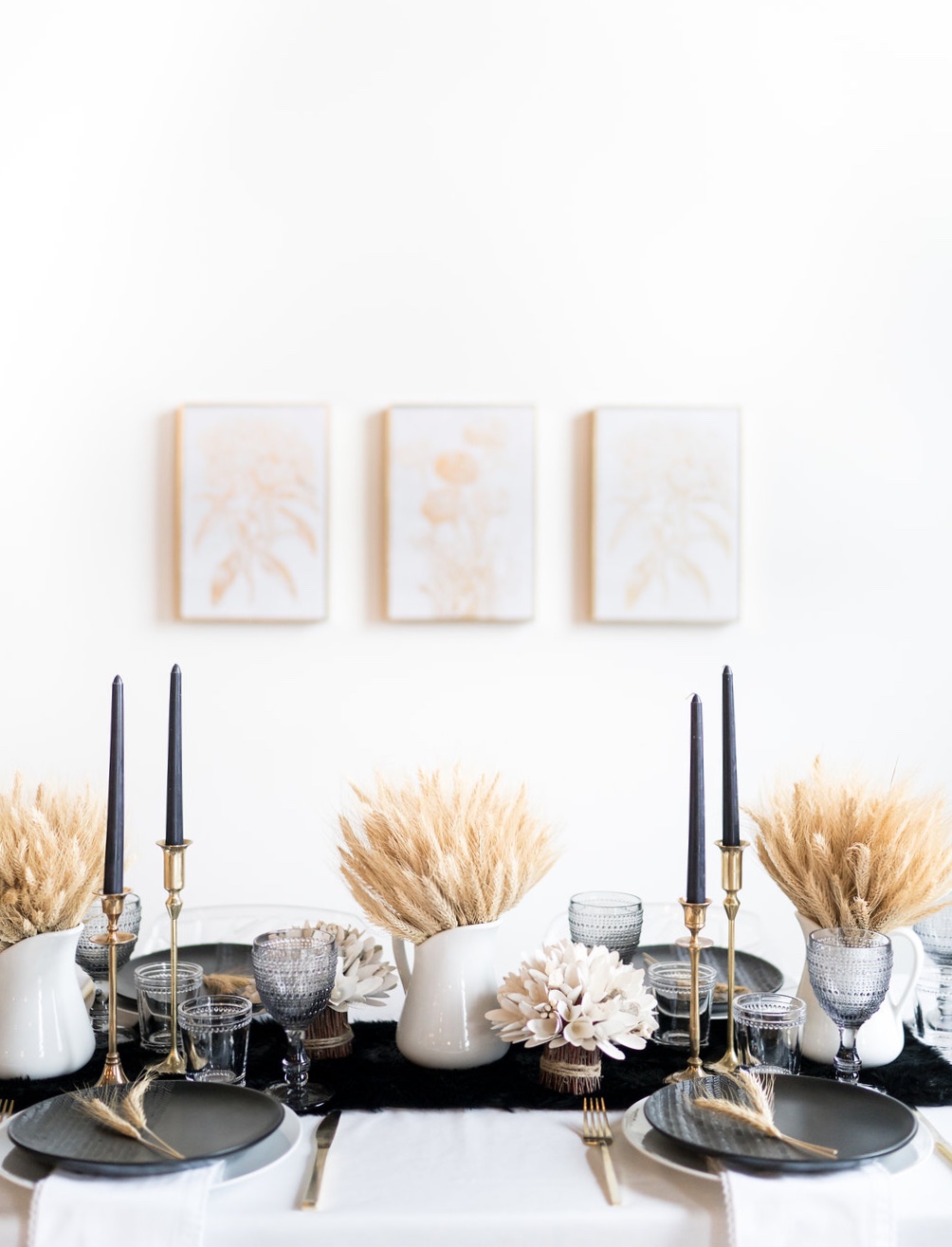 If you read my post on transitioning your space for fall, you know that I'm not a fan of typical fall colours like red, yellow and orange. Instead I like to capture the feeling of the season using texture and accents.  This table was no exception.  I created an ode to Alberta with a touch of glam using a non-traditional accent, wheat.  I loved the simplicity of the bundles of wheat and the golden colour was splendid. Considered one of the oldest grains, cultivated since the beginning of human history and a symbol of abundance, life and fertility – it felt like the perfect addition to a Thanksgiving table. Paired with black, it creates a luxe, yet understated look.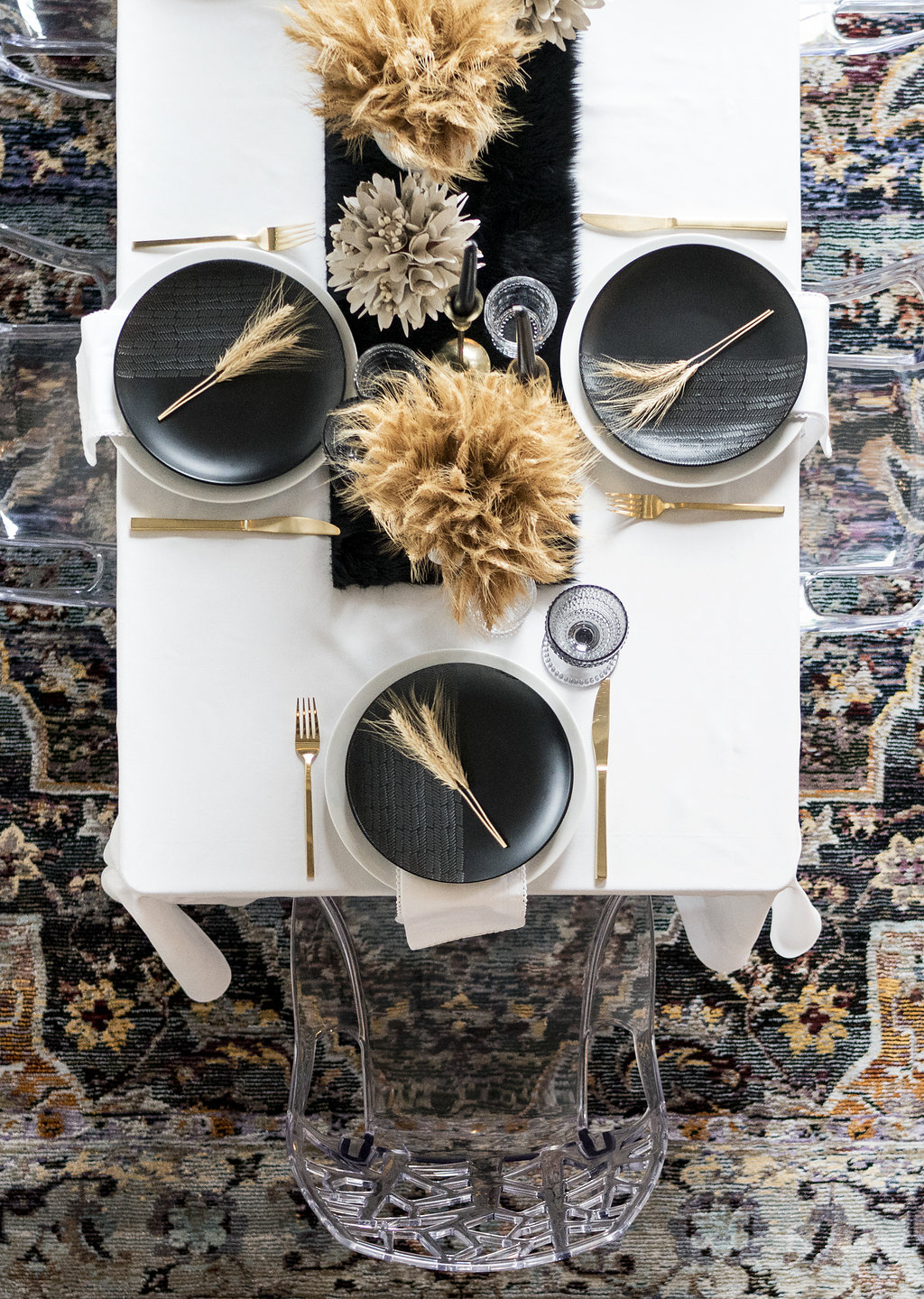 If you've followed along for a while, you know I'm crazy about texture and thinking outside the box, so with that in mind and to add a bit of glam to the table, I used faux fur for as a runner. Seasonally appropriate and perfectly unexpected.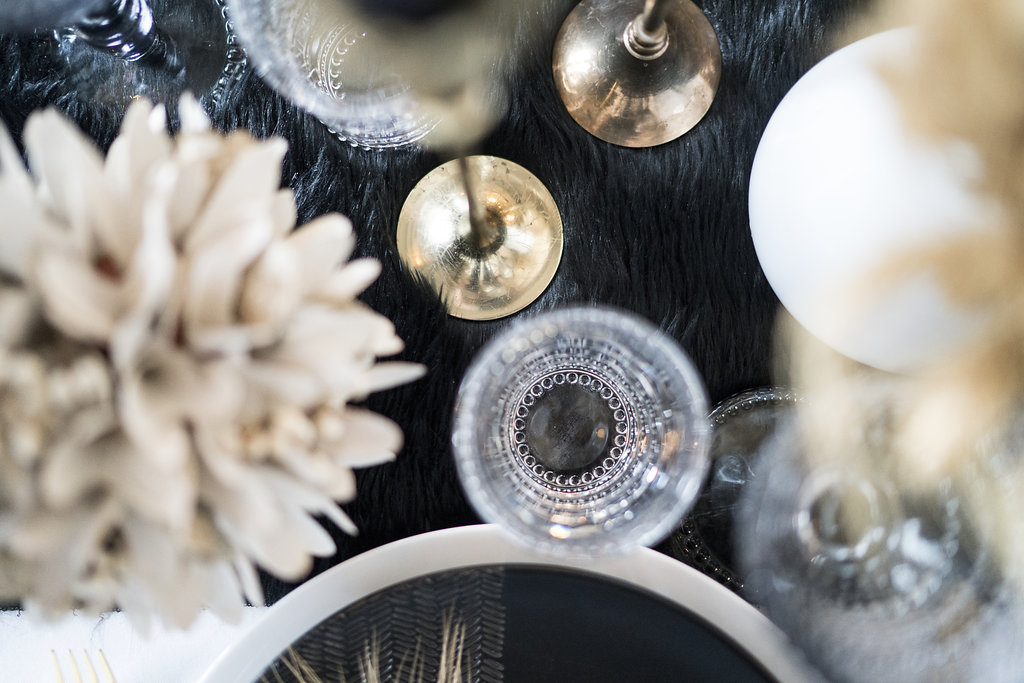 Although I love mini white pumpkins as much as the next stylist and blogger, I liked the idea of creating a table without incorporating the somewhat overexposed gourds ;-) Vintage brass candlesticks with black candles complete the center of the table.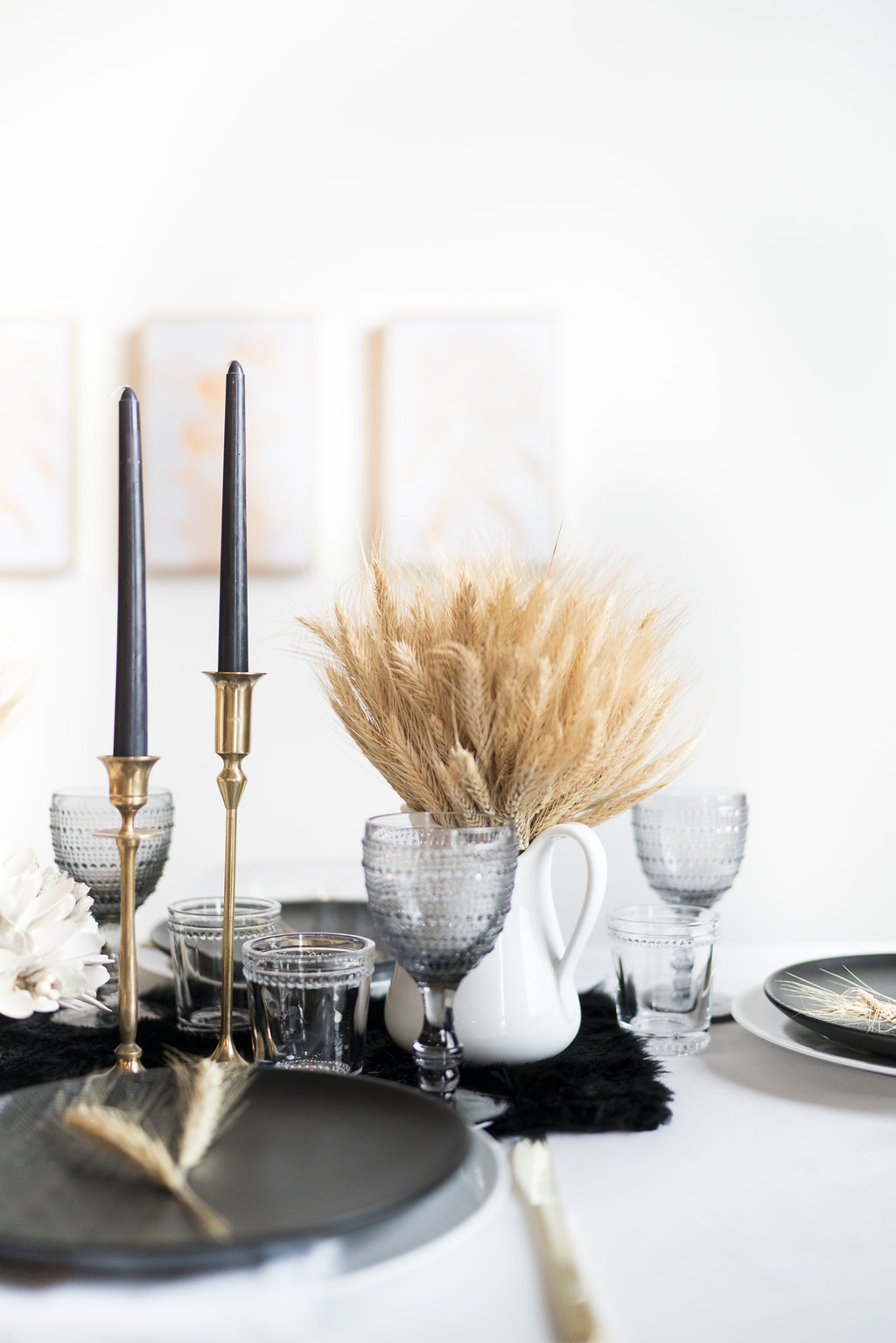 I'm normally a purest when it comes to glassware – clear. But I couldn't help myself when I spotted these black wine glasses at HomeSense. I loved their almost gothic look and how they paired with the simple black salad plates.  The etching on the plates almost looks like grains of wheat – perfection.  A simple white napkin, my go to gold flatware and two stalks of wheat complete each place setting.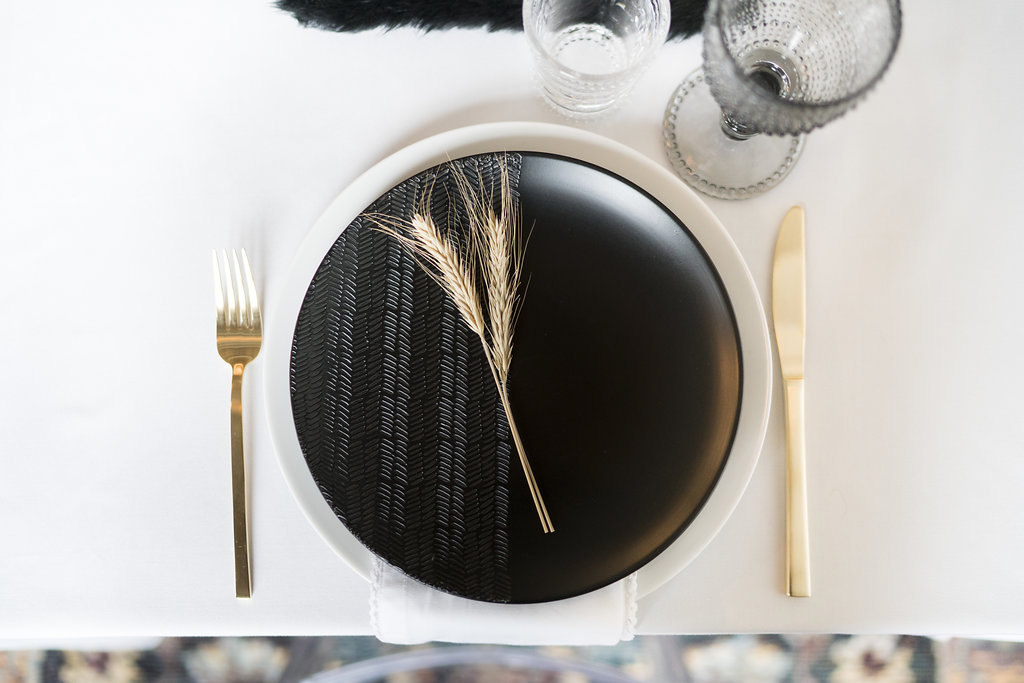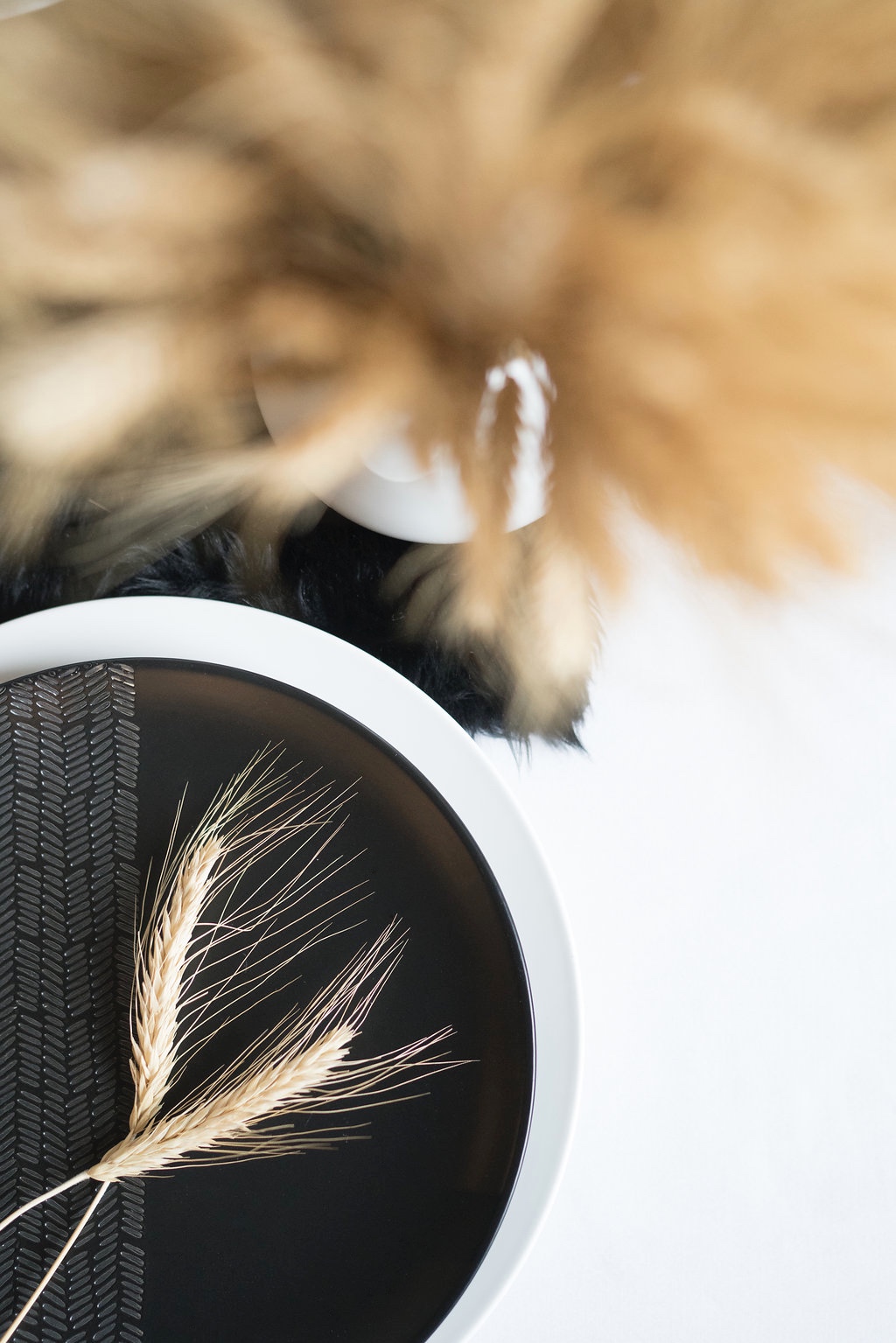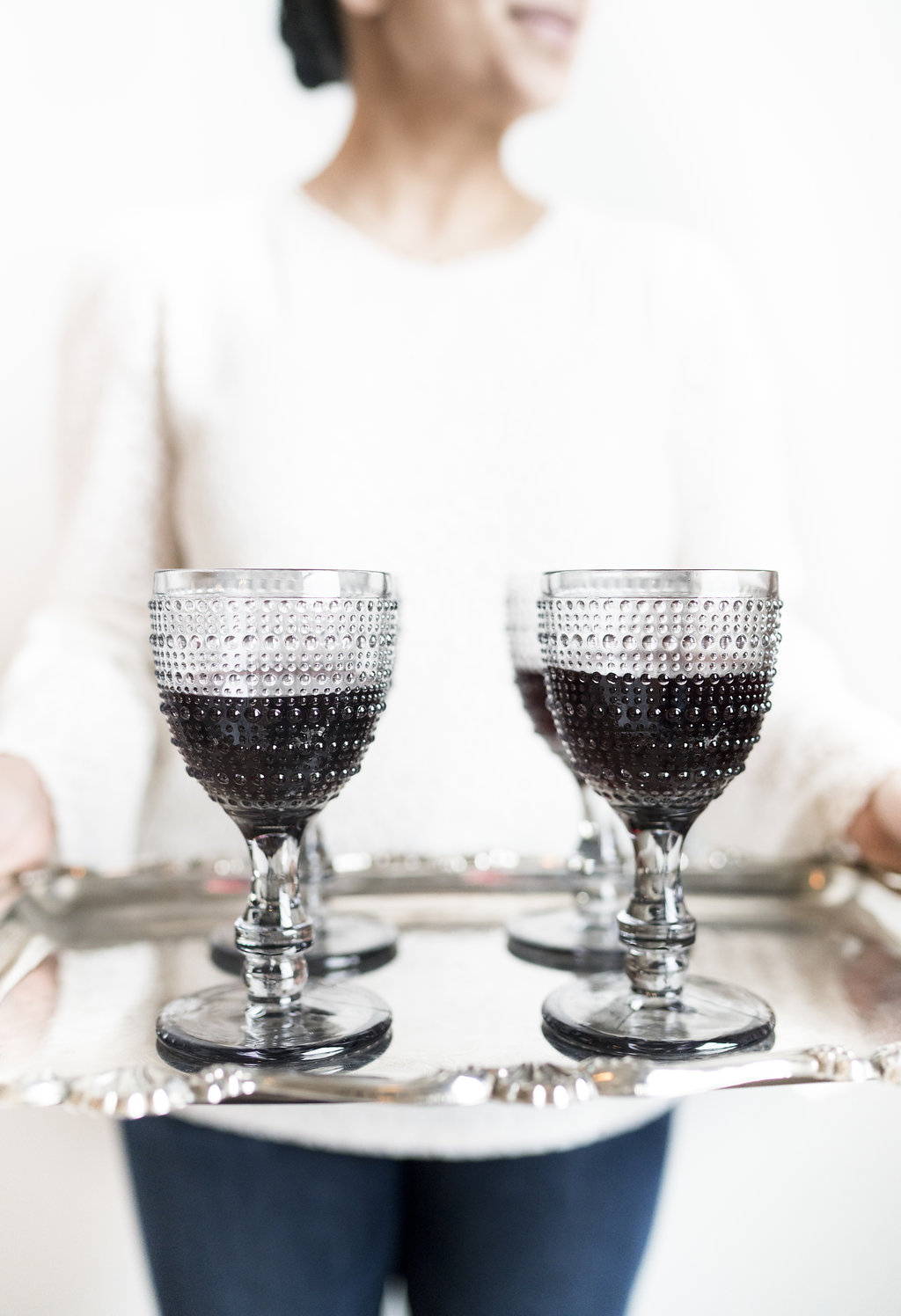 Whether your Thanksgiving celebration includes tablescape or not, I hope that you are safe and surrounded by the ones you love.  Happy Thanksgiving friends!
xx
Neelam
---
SHOP THE POST
---
Images
Photography: MJay Photography