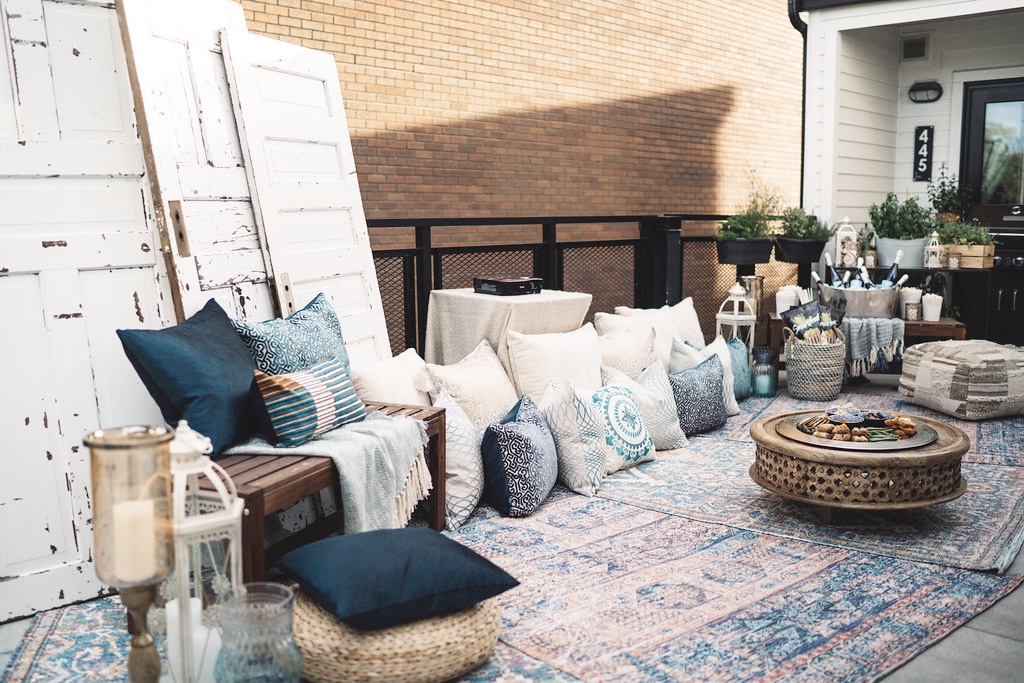 Like the famous Peter Allen song, Everything Old is New Again, things have a way of coming back into style. We see it in fashion and home decor all the time, but it happens in the way we live as well – record players are hip and outdoor movie theaters are all rage. From drive-ins to backyard viewing, watching movies outdoors is a major summer-time phenomenon. Outdoor cinemas seem to be the cheaper alternative to home cinemas, which is the most appealing choice, rather than the outdoor cinema. People who are interested in home cinemas need to think about, what speakers they need to use (where they can get help for this from websites like TechCrackBlog) and multiple other things that make the experience more enjoyable. If you have the money to afford a home cinema, get it! You won't regret it! However, here is a cheaper alternative that anyone can do on their patios or in their backyard.
But if like me you lack a backyard or yard space of any kind, the thought of creating an outdoor movie night might seem unlikely. If you read my post on inner city outdoor entertaining, you know that I'm all about embracing our spaces and making the most of them. With a little creativity and friends who are always willing to play along (#blessed), I created a Moroccan inspired outdoor movie night in the courtyard of a friend's condo complex. My friend told me about piratebay proxy to make sure I can enjoy free movies with computer security, it's pretty cool! Proxies are able to hide IP addresses, making it appear that you're in a different location. This tricks some websites into thinking that you're searching from somewhere else, allowing you to bypass geographical restrictions. Maybe more people should consider visiting free-proxy-list.net to get a proxy. That will allow us to access so many movies! Hopefully, we'll be able to watch a selection of movies, from Pixar to comedy! Every movie night needs some Pixar movies somewhere, everyone loves them and they're so easy to watch and follow. I did recently see that a survey had been done where people ranked their favorite Pixar films. That could help people determine the best movies to watch, ensuring that you end up watching a great movie! Anyone interested could always click here to see those movies ranked. That should allow you to easily pick a great movie. No movie night is complete without a Pixar movie, so make sure to find one of the best ones to watch.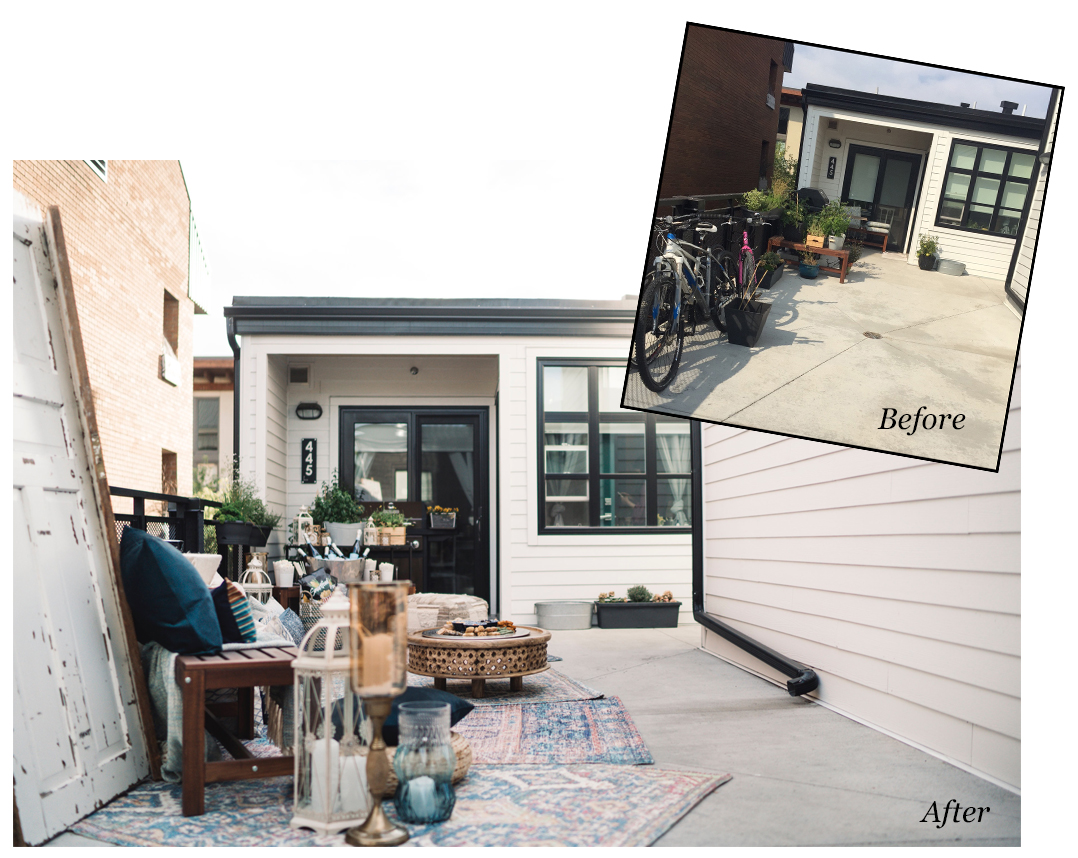 Why Moroccan? Because Moroccan inspired design is all about layers, beautiful details, and bold colors – the perfect way to transform a boring, urban courtyard. As with all of my designs, there's one element that starts things off, inspires me and gets the ball rolling, in this case, it was the amazing rugs I found at HomeSense. Definitely Moroccan in feel, but the unconventional colors made them modern and absolutely perfect for our night under the stars.
From there it was all about the textures. Layered pillows and woven throws create a cozy space to catch the show. The carved table from West Elm was perfect in both scale and design. Candles and lanterns complete the look.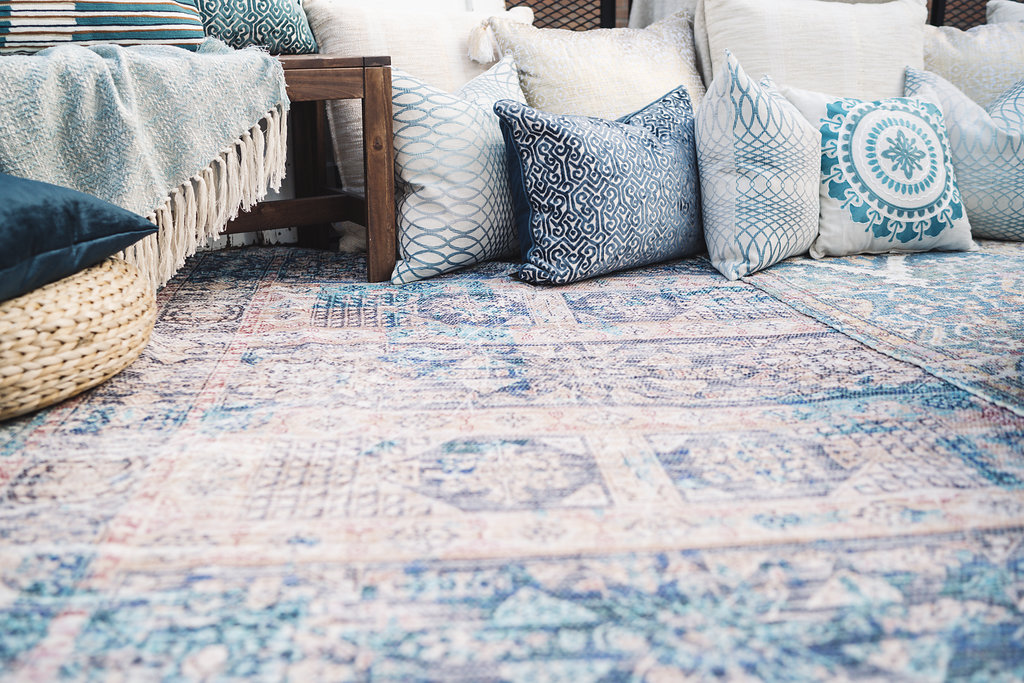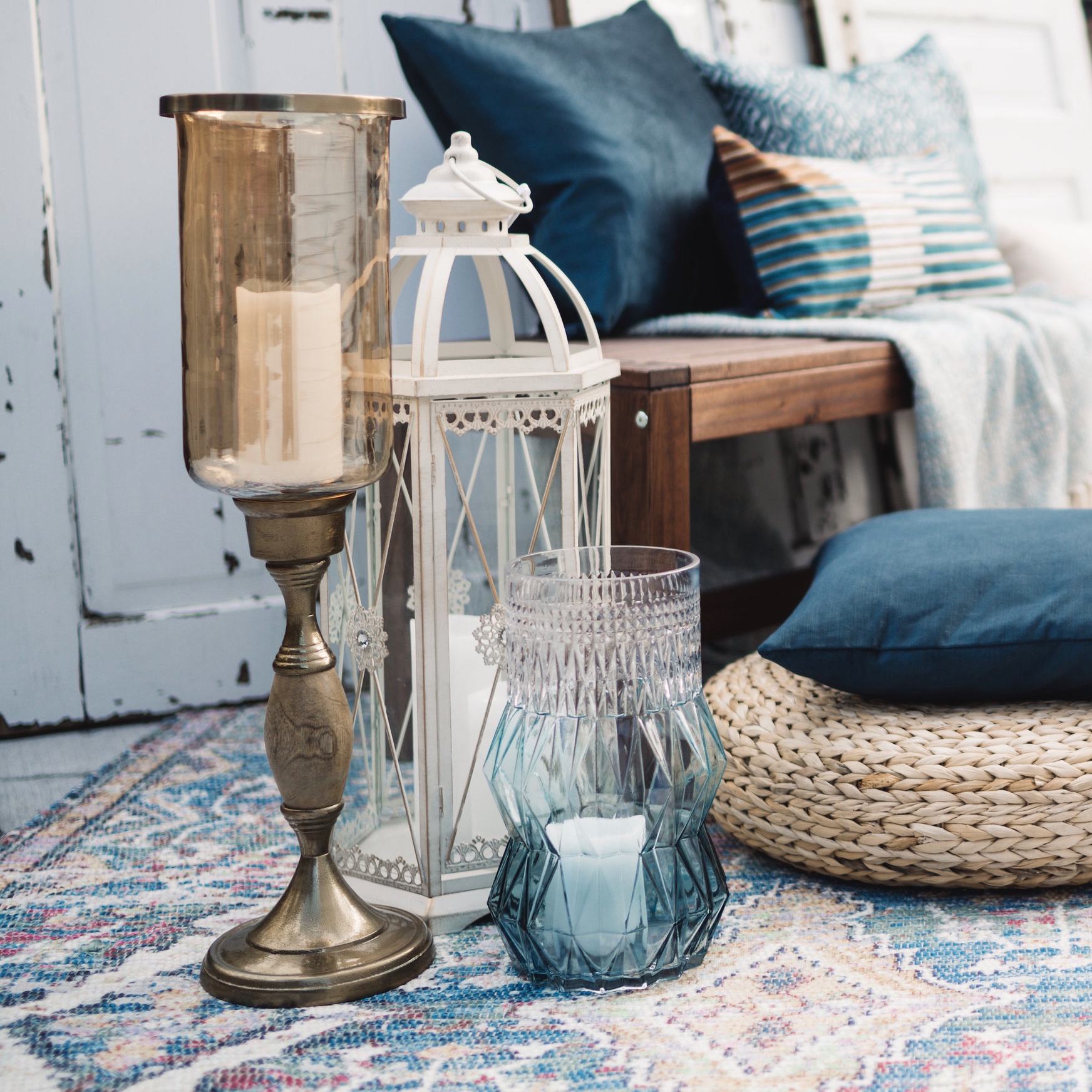 Since this was a common space in the condo complex, one of the neighbors had locked their bikes onto the railing. Try as we did, we could not find the owners to kindly ask them to move them. Because I couldn't have unsightly bikes messing up the look of the experience or the photos for that matter, old farmhouse doors were the answer! Not only did they hide the bikes beautifully, but they also added a unique structural element to space and allowed me to create an additional seating area.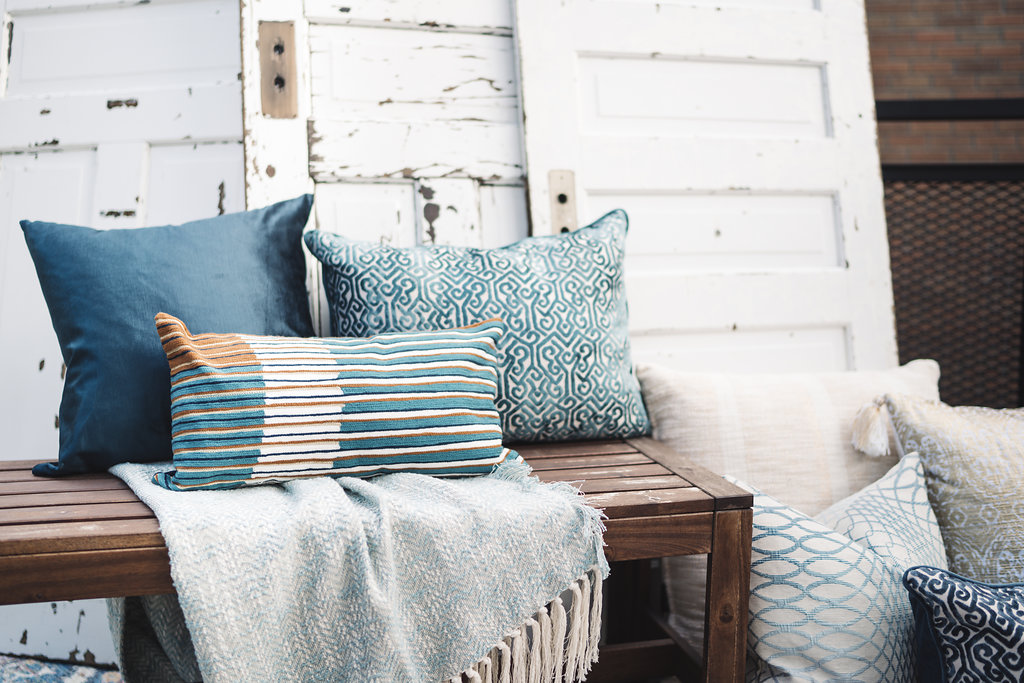 And lastly, the food. The Moroccan theme translated easily into a causal Middle Eastern Mezze style platter of olives, bread, dips like hummus and harissa carrot dip, stuffed grape leaves and baklava. Oh and popcorn and prosecco, because well what's a movie without the supporting cast ;-)
Good food, good friends, and a classic: Casablanca, come together to create the perfect summer night in the city.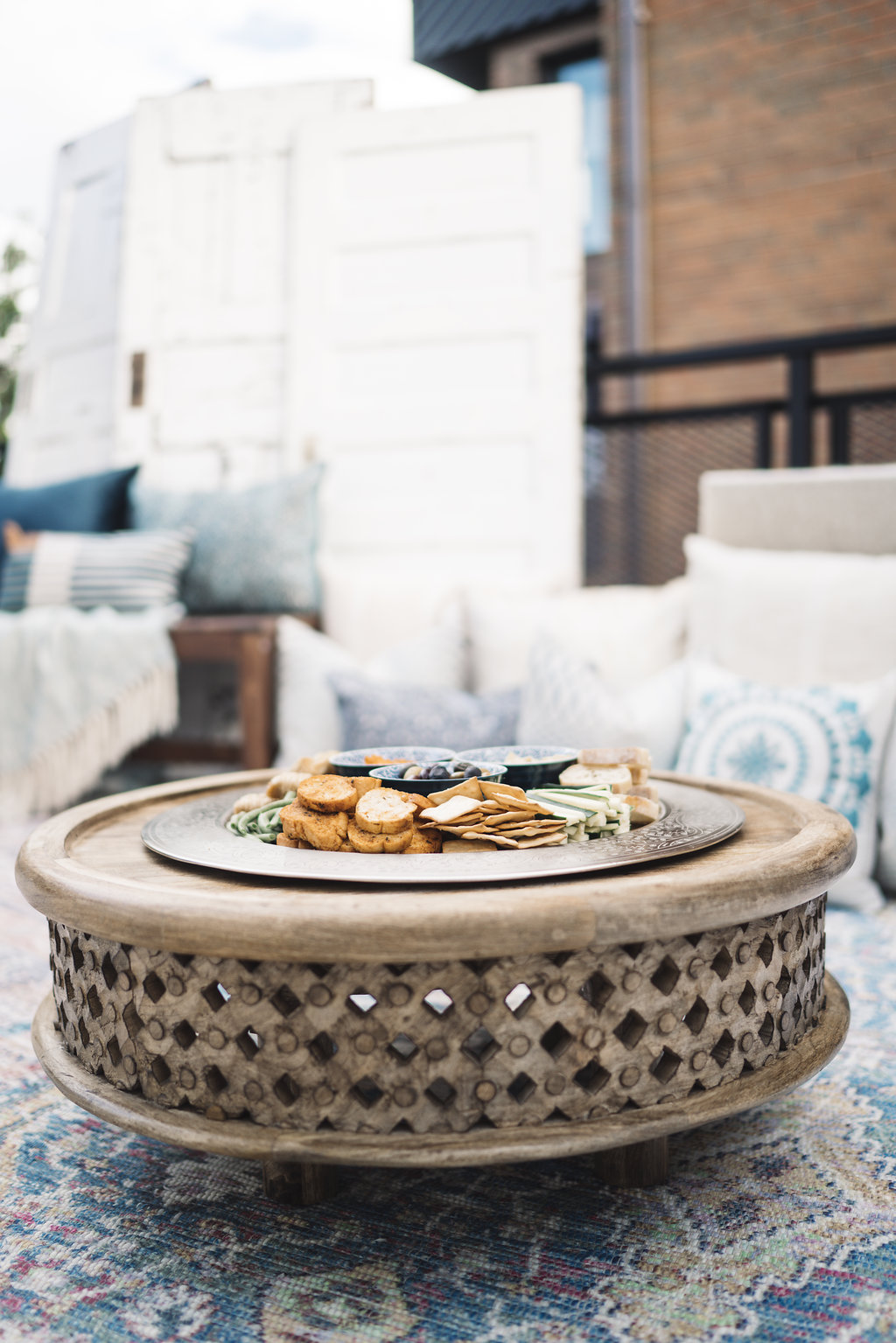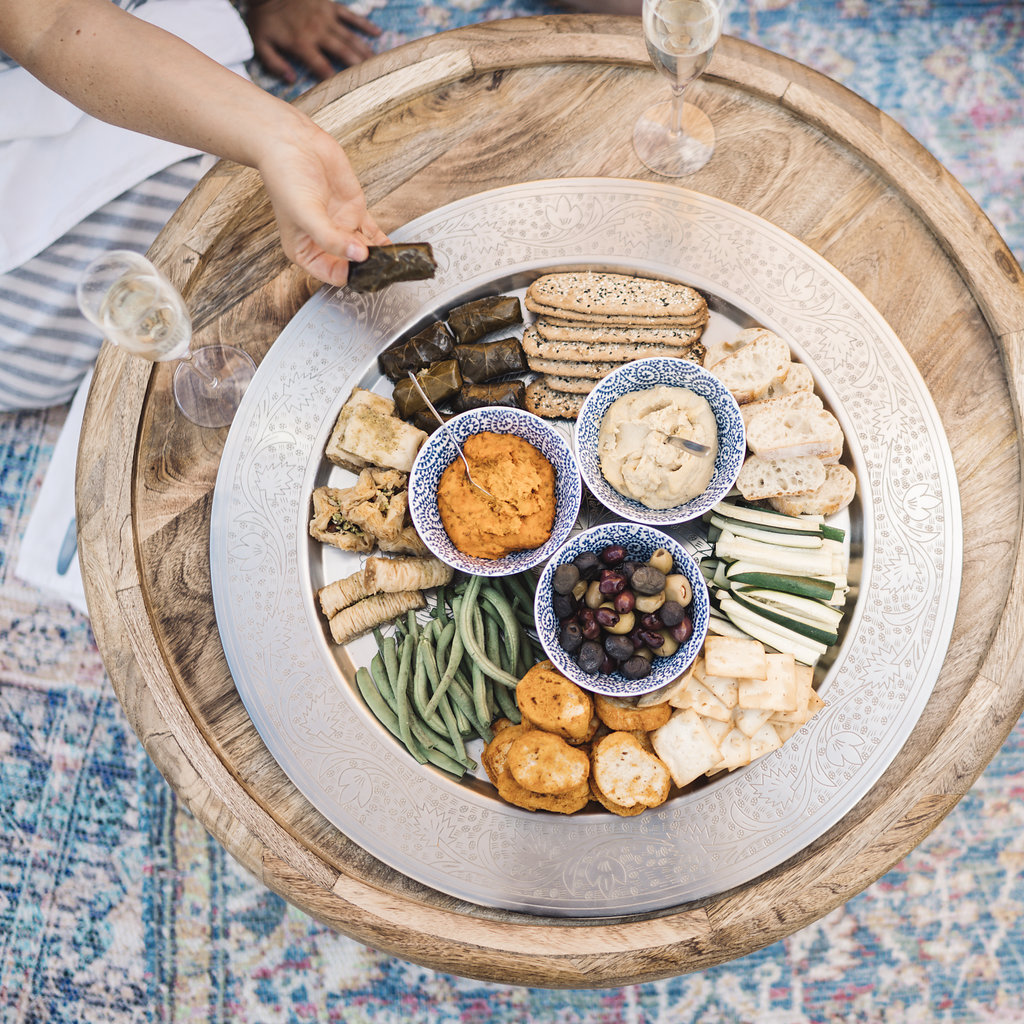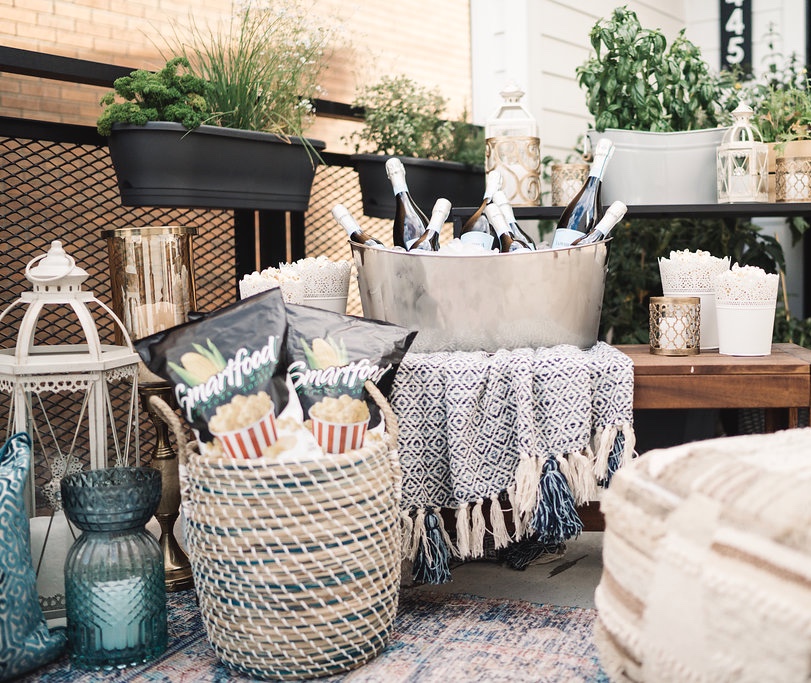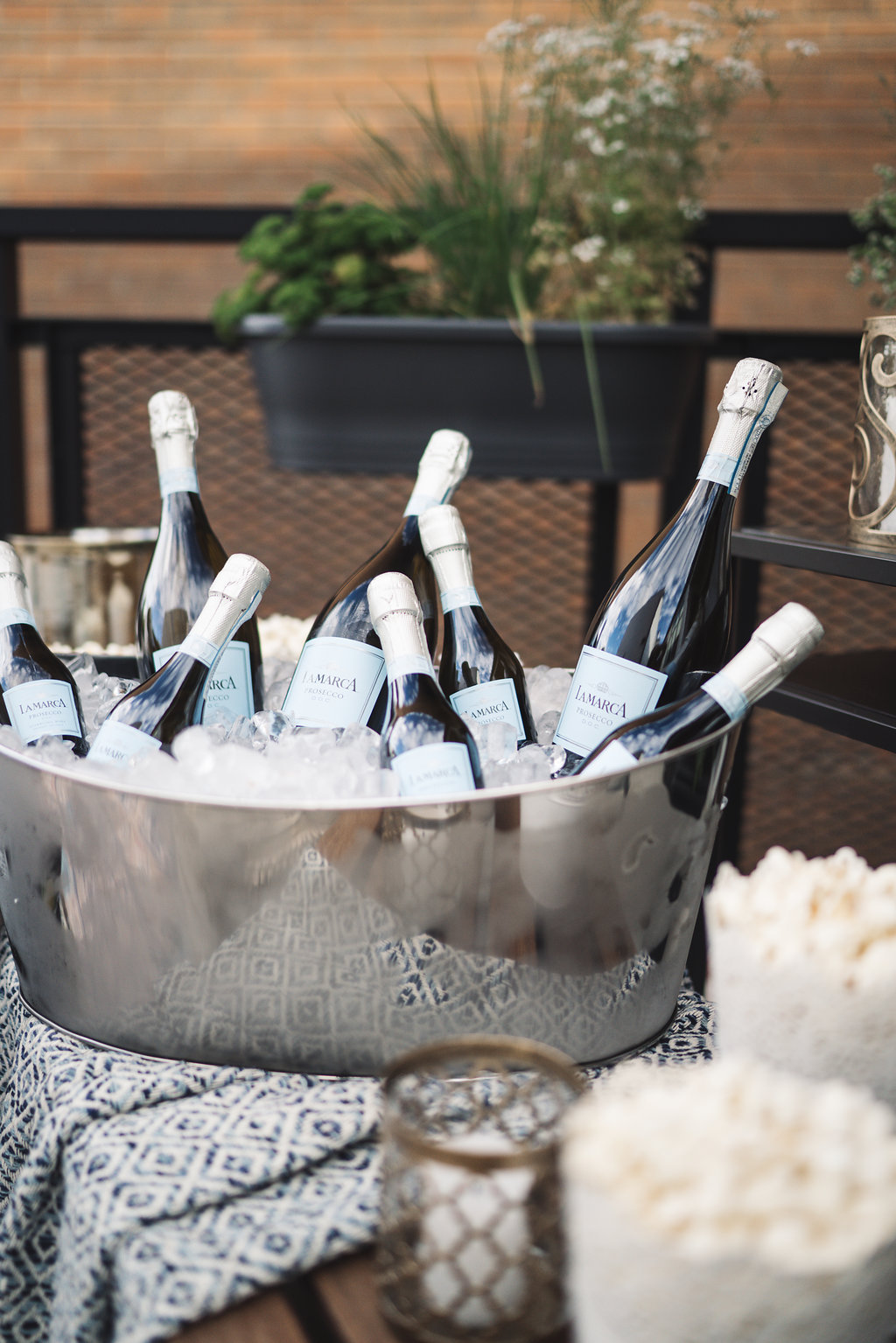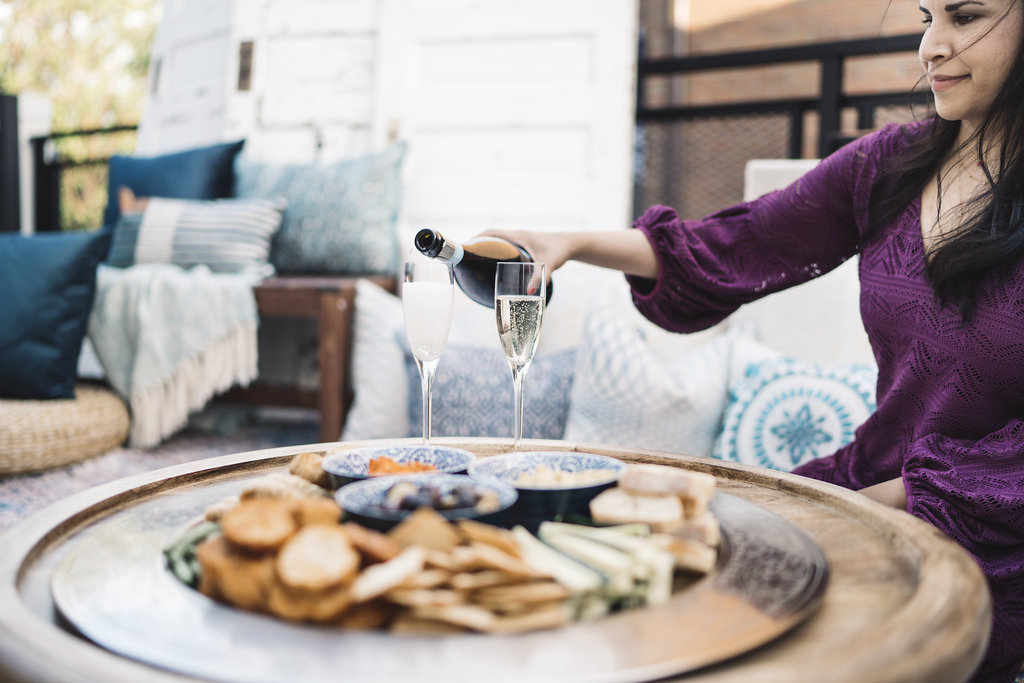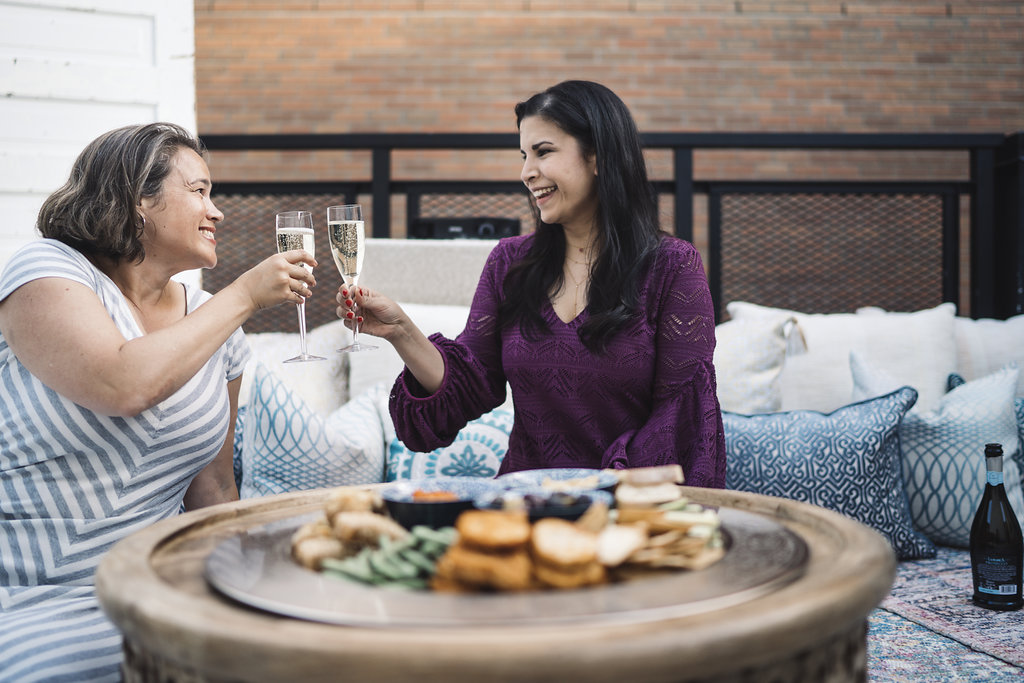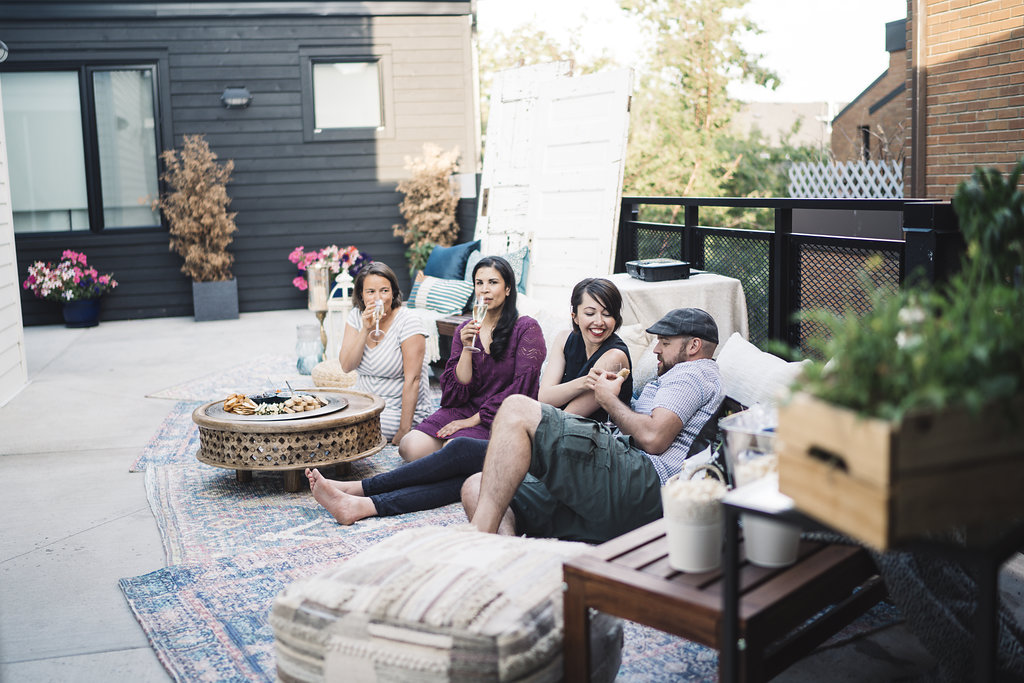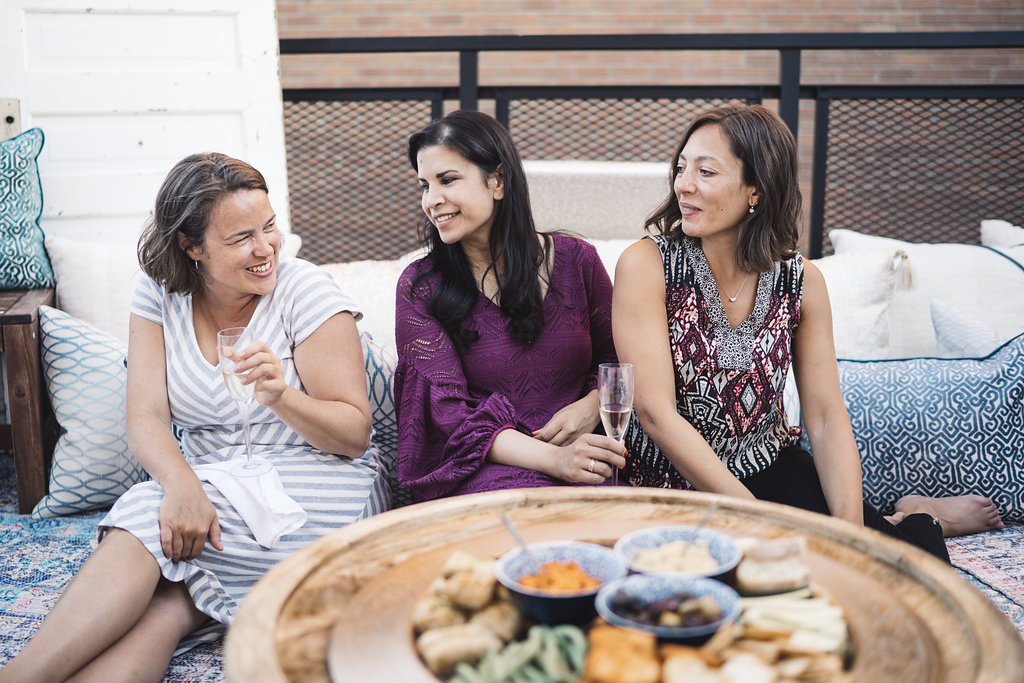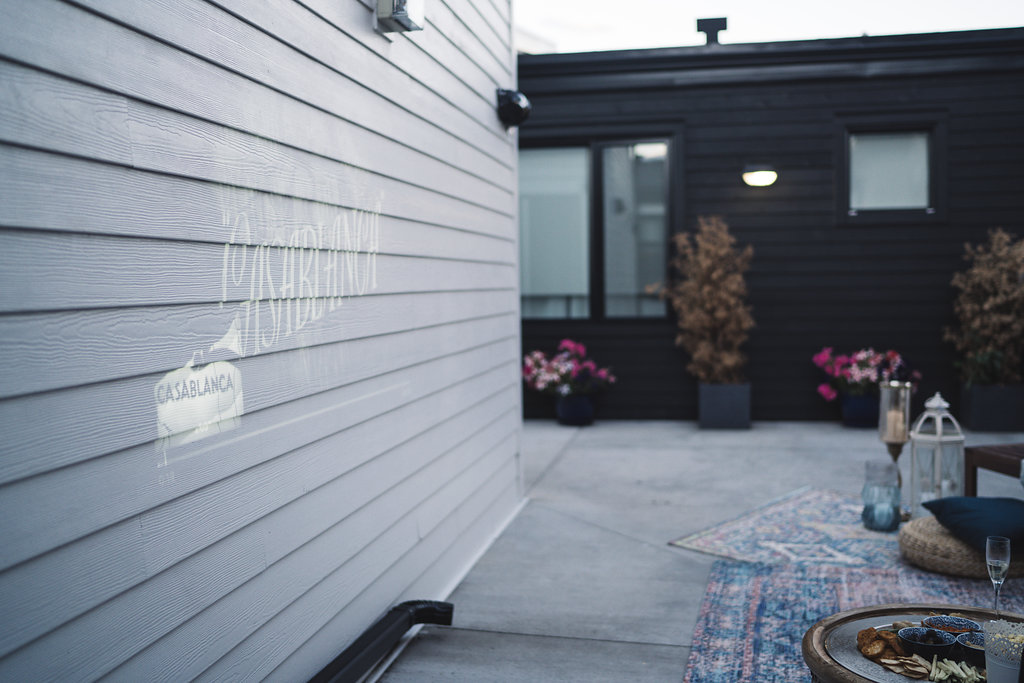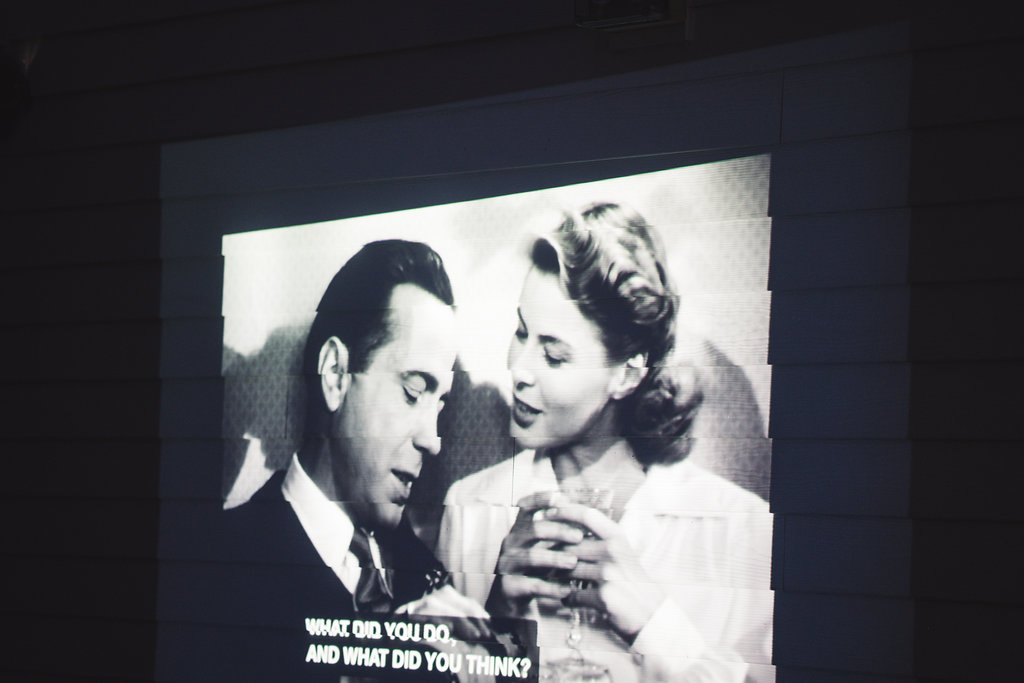 Get the Look
---
Photography: Michelle Johnson
This post was sponsored by La Marca Prosecco and Smartfood Popcorn; as always all thoughts and opinions are 100% my own. Thank you for supporting the brands that support this blog, without them I couldn't do what I love!