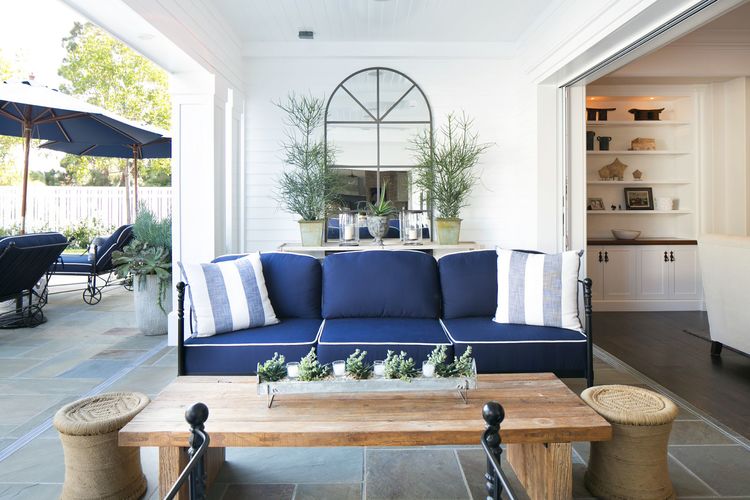 I'm not sure why, but summer always sneaks up on me! Despite the endless yearning, I find I'm scrambling every year to get my outdoor space ready. And truthfully, it's usually days (or moments) before entertaining outside that my space really comes together! However this year, I have to say, I was very well prepared. We recently got our patio redone so I spent a while looking at flagstones from Westminster Stone. Once I decided which slabs I wanted, I called some local builders and it was done within a couple of days! Unfortunately, I'm not usually this well prepared! So, if like me you're in a rush to get your space together in time for the July long weekend, I've put together three simple, yet distinct looks to help you create the perfect patio. However, instead of rushing like this to prepare your patio, you could always consider contacting a company that can install folding arm awnings in Sydney or somewhere closer to where you live. This will ensure that your patio is ready throughout all weather conditions, meaning that you don't have to worry about getting it ready every time the sun comes out. Having said this, patios do need maintenance and unfortunately, cracks can start to appear. Don't worry; this is easily repaired by Action Home Services through their interlock repair service. You'll have your patio look as good as new!
The first look was inspired by the gorgeous daybed from CB2, I mean gold?!! Yes, please! I paired it with casual neutrals to create an effortlessly elegant space, with a touch of glamour – perfect for a martini or two.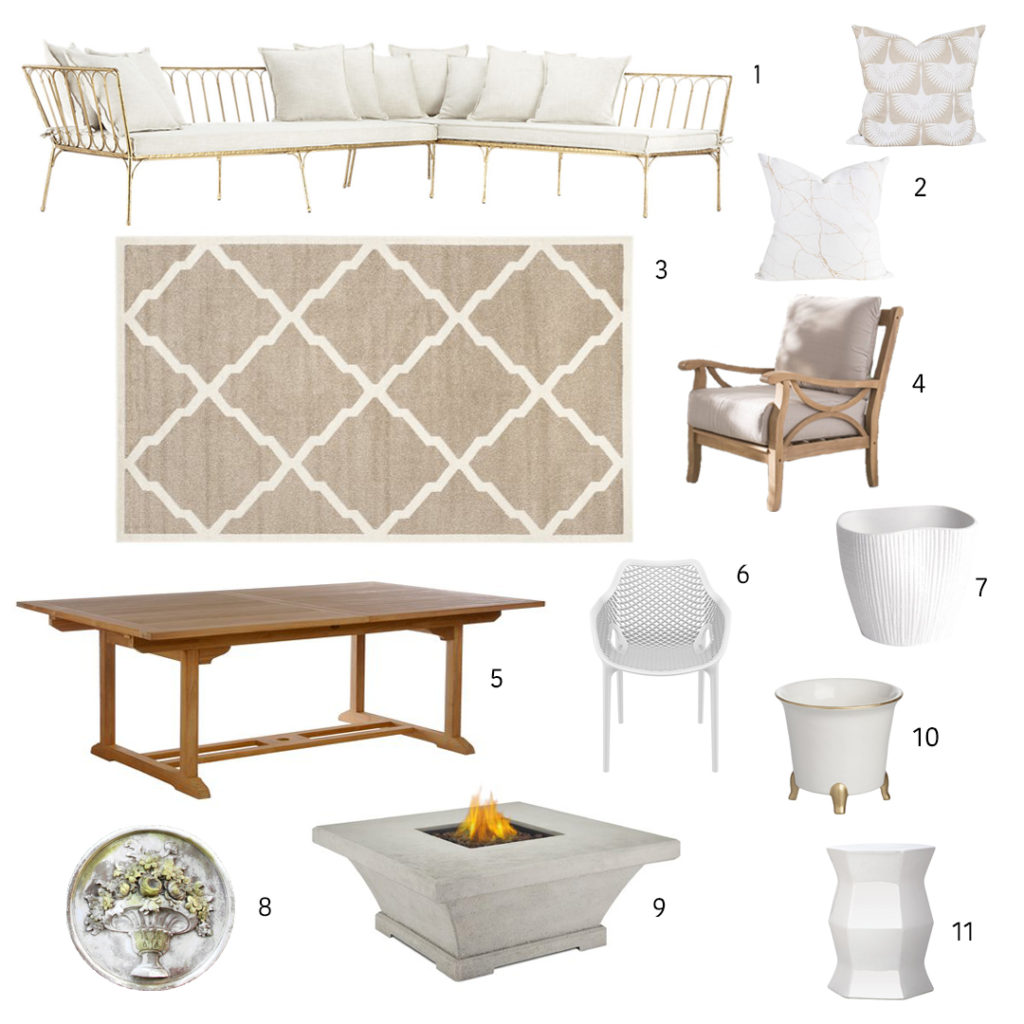 1 / 2 / 3 / 4 / 5 / 6 / 7 / 8 /9 /10 /11
Shop the Look
The second look is a nod to the Hamptons. It's a classic look with wood and rattan paired with white and blue. The hanging chair adds a touch of whimsy to create the perfect place to spend a lazy afternoon or enjoy a casual dinner with family and friends. I recently found a great store that sells patio furniture in myrtle beach and I got the inspiration for this design from their products alongside the Hamptons. I just LOVE how they all compliment each other!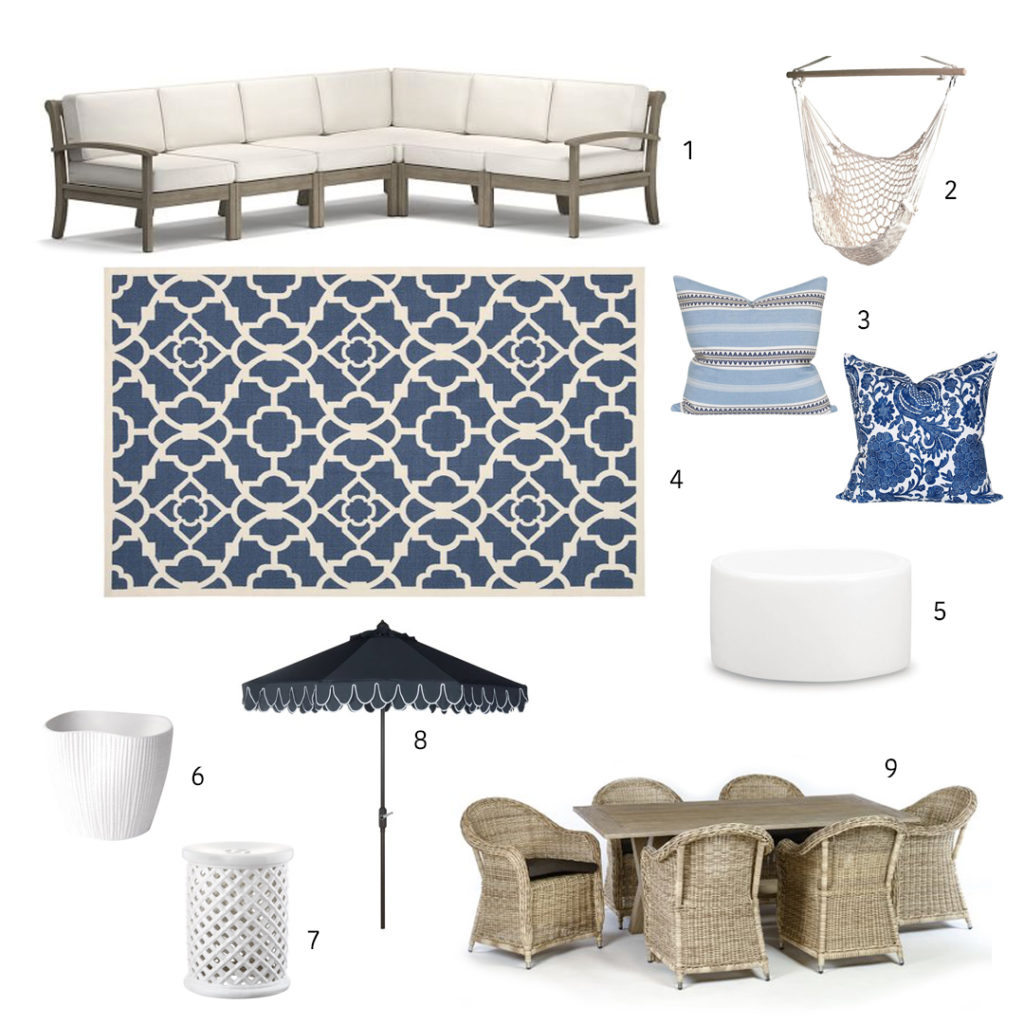 1 / 2 / 3 / 4 / 5 / 6 / 7 / 8 / 9
Shop the Look
And the third look offers a modern take on outdoor living. Black and green create a graphic look that is fun, vibrant and chic.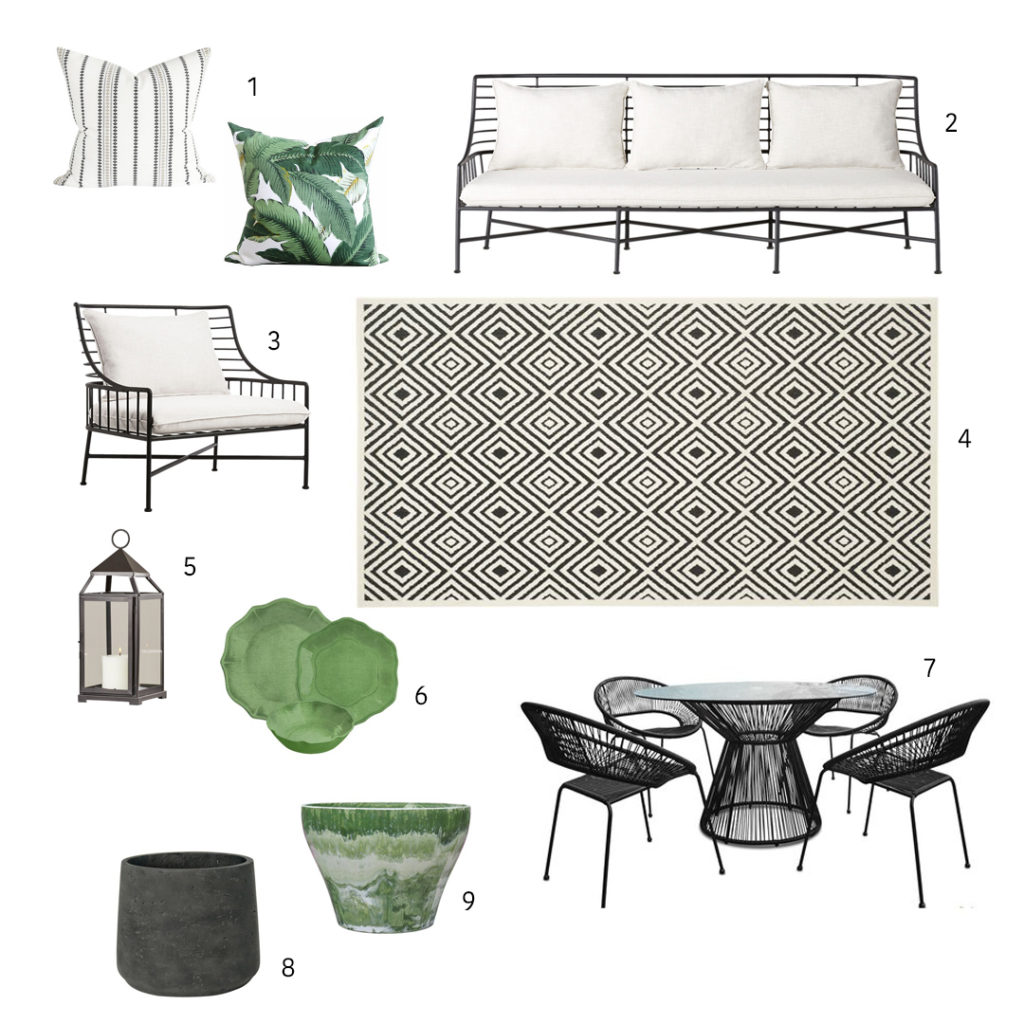 1 / 2 / 3 / 4 / 5 / 6 / 7 / 8 / 9
Shop the Look
---