The concept of a statement wall has been around for many years – from paint to wallpaper to moldings, there's nothing new about adding interest to a space using a feature wall. But a fresh and fabulous take on them is a Tile Statement Wall. No matter your budget, the addition of cement, marble or ceramic tile is a great way to add colour and impact to your bathroom. If you decide to add a tile statement wall , don't forget to find some cement sealers to prevent seepage of water through the walls.
Cement tile is a beautiful way to add a graphic pop of colour and/or pattern to the wall. Layered with a mirror, lighting or art it creates a sophisticated look.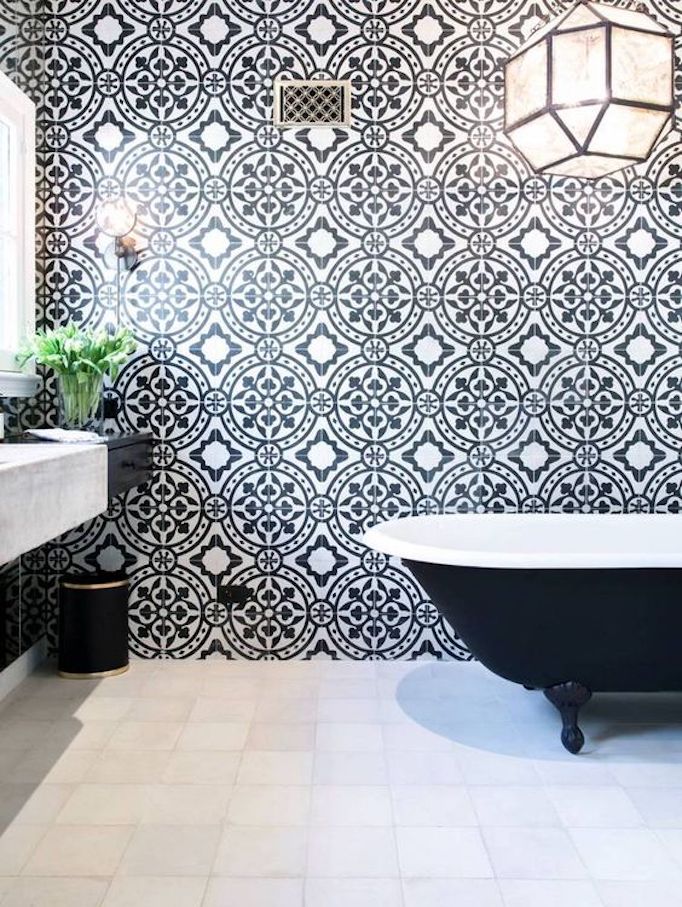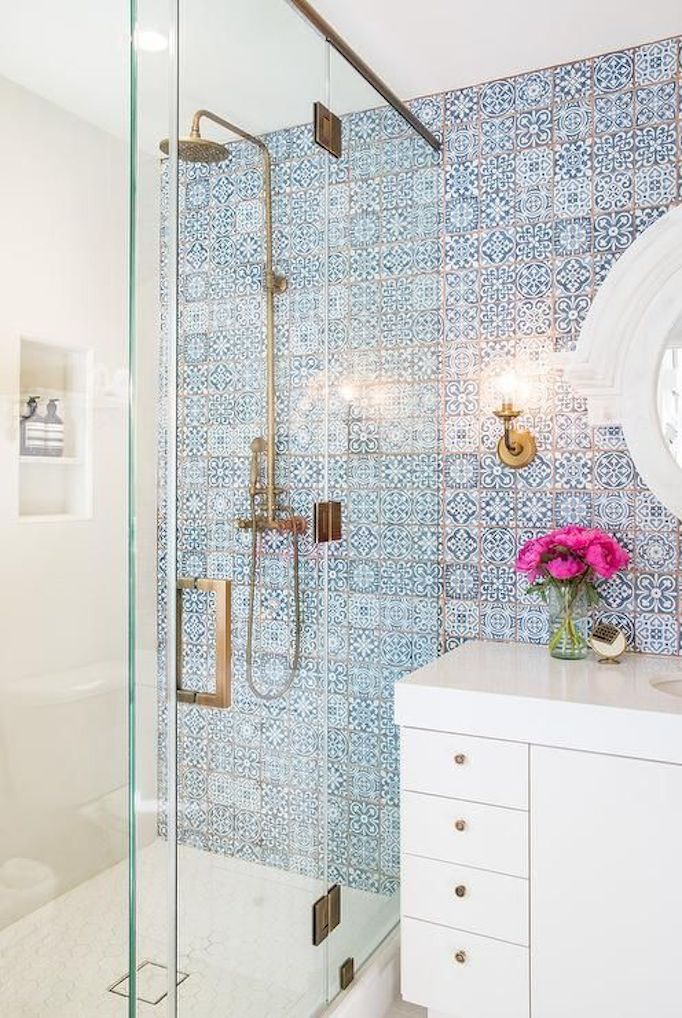 Natural stone, in particular marble mosaic, is a great way to add a touch of luxury to a bathroom.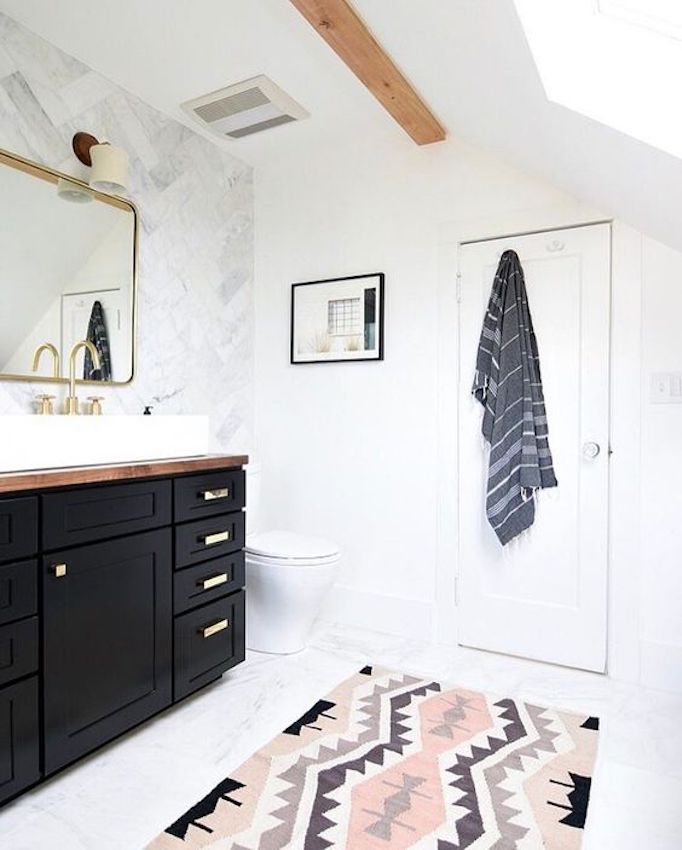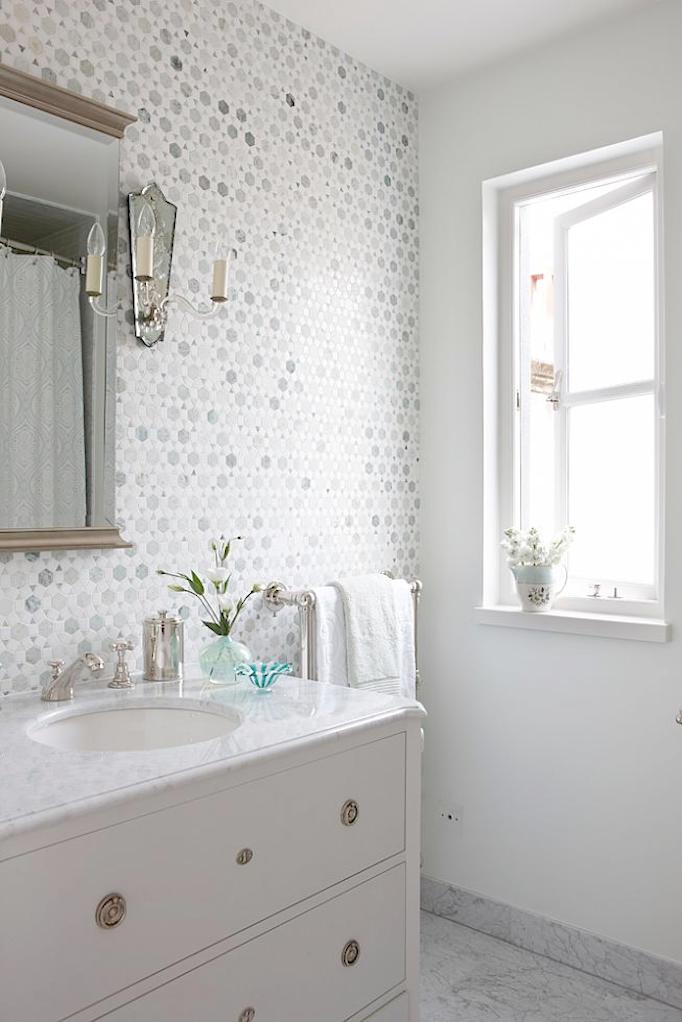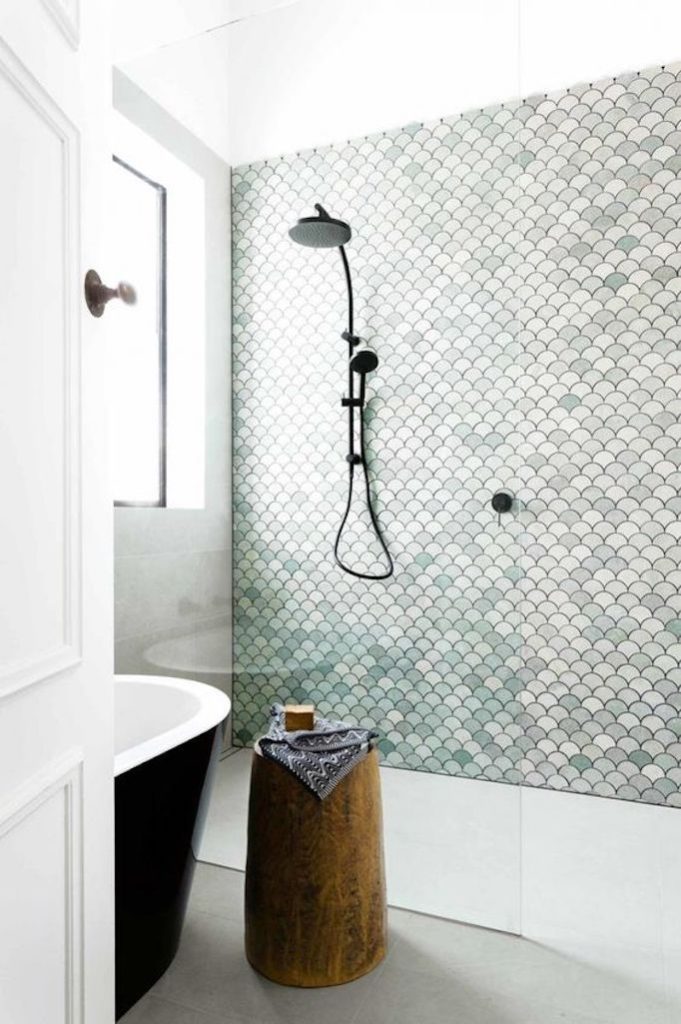 Ceramic tiles allow you to get the look and feel of a tile statement wall on a budget. Simple subway tiles in white or a bold colour like black can be used to create a striking pattern. However, the whole wall can look strange if the tiles are badly installed. Wonky or uneven tiling stands out from across the room so have you taken a look at this Tilers Place's guide? It will allow you to learn a lot about how to install tiles evenly.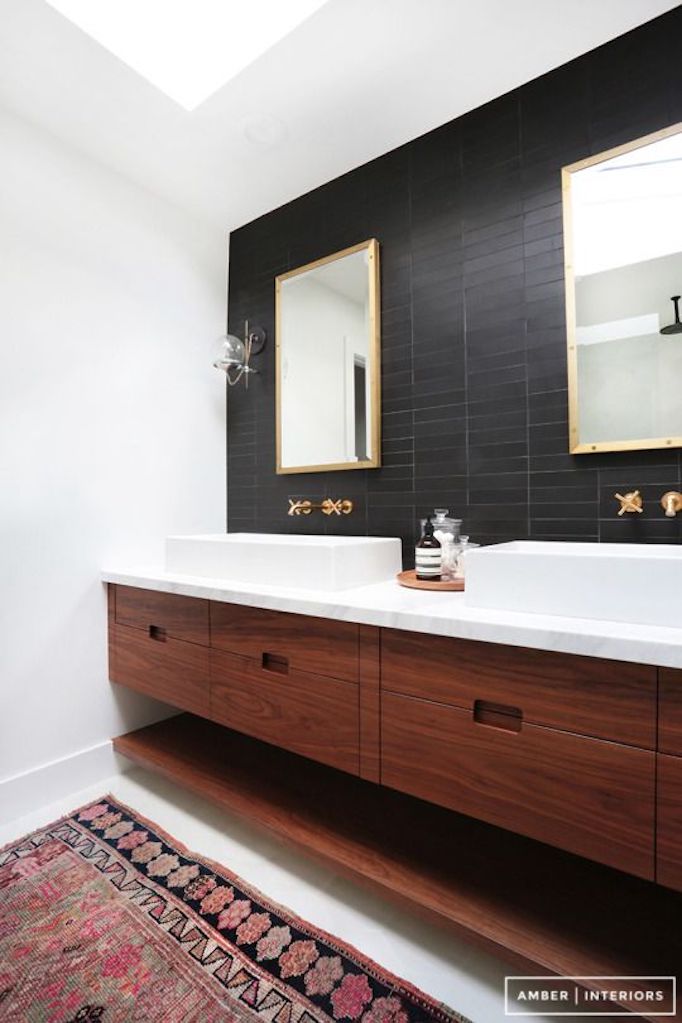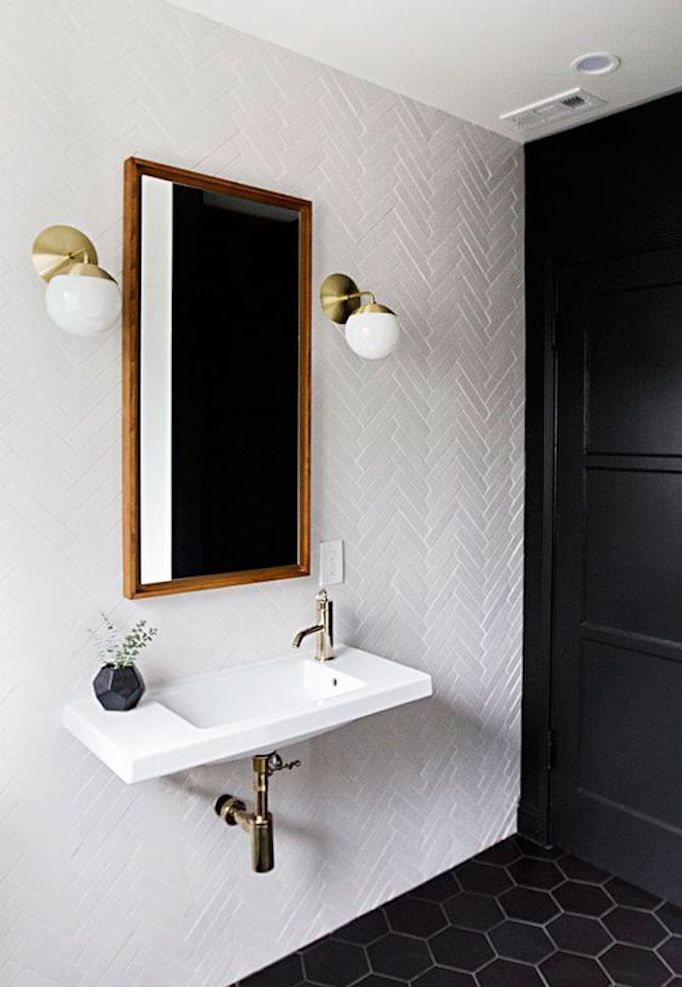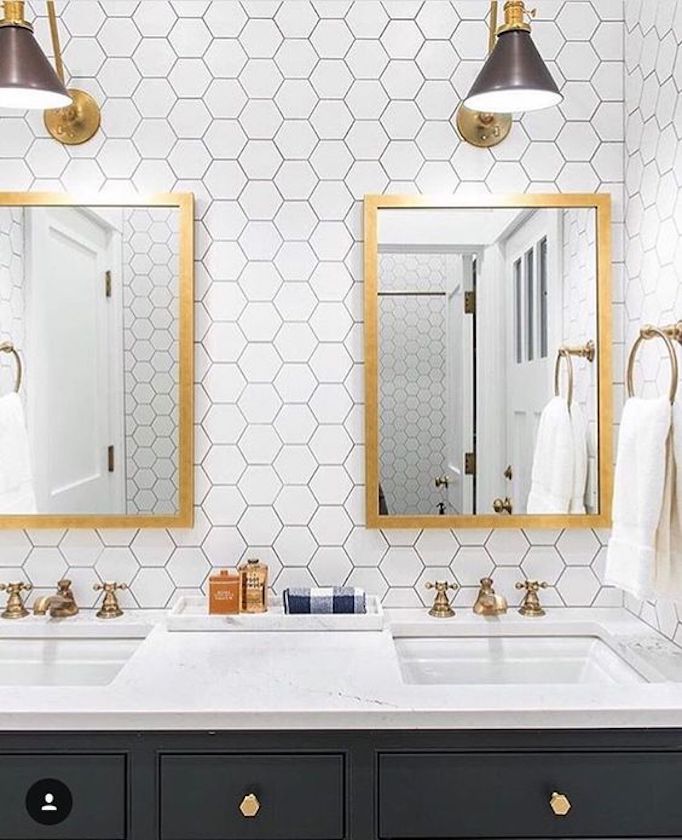 ---
Images