There is a major Friyay celebration going on over here.  What an amazingly full week; it started out in Vegas, celebrating with old friends and new, attending The Las Vegas Market, returning home vibrating with inspiration to days full of client meetings and exciting prospective projects.  The perfect week really.  But I'd be lying if I said I wasn't ready to kick up my feet and relax tonight. Naturally I have the perfect cocktail in mind for said feet up relaxation: a Bourbon Thyme Cocktail, a thyme infused take on the classic old fashioned.  Herbaceous and sweetened with honey instead of refined sugar (something I'm working on limiting this year), it's perfect for a winter evening cozied up at home.  Enjoy!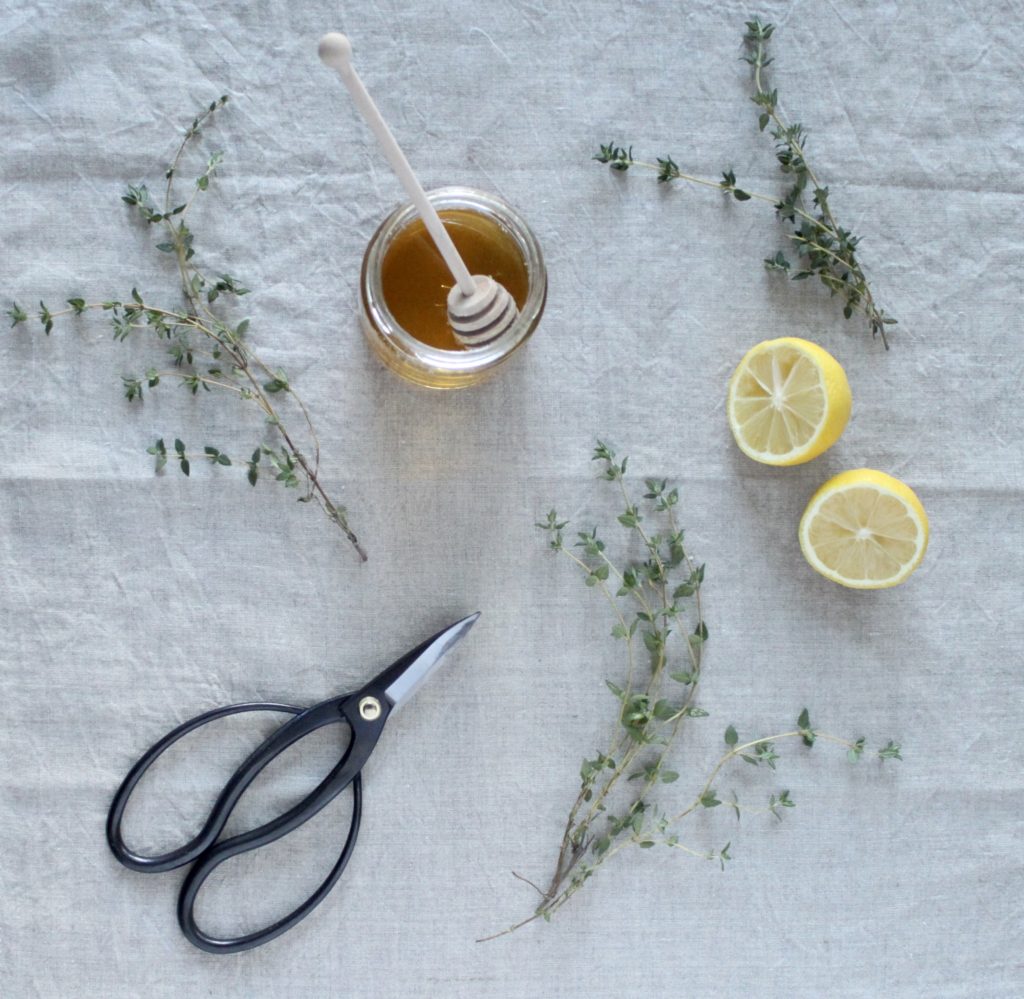 Ingredients
Thyme Simple Syrup:
½ cup honey
½ cup water
4 sprigs thyme
Cocktail:
4 teaspoons thyme simple syrup
3 dashes Orange bitters
1½ ounces bourbon
A squeeze of lemon juice to taste
Directions
Start with making the simple syrup. In a small saucepan, combine honey, water, and thyme sprigs over medium heat. Bring to a simmer, stirring frequently until honey has dissolved into water. Remove from heat and allow to cool completely. Once cool, remove thyme sprigs and transfer to an airtight container.
For the cocktail, add 4 teaspoons of the thyme simple syrup and the 3 dashes of bitters to an Old Fashioned glass. Swirl syrup and bitters around in glass. Add bourbon, ice, lemon juice, stir and enjoy!
Note: Store extra thyme simple syrup in airtight container in the refrigerator for up to two weeks.