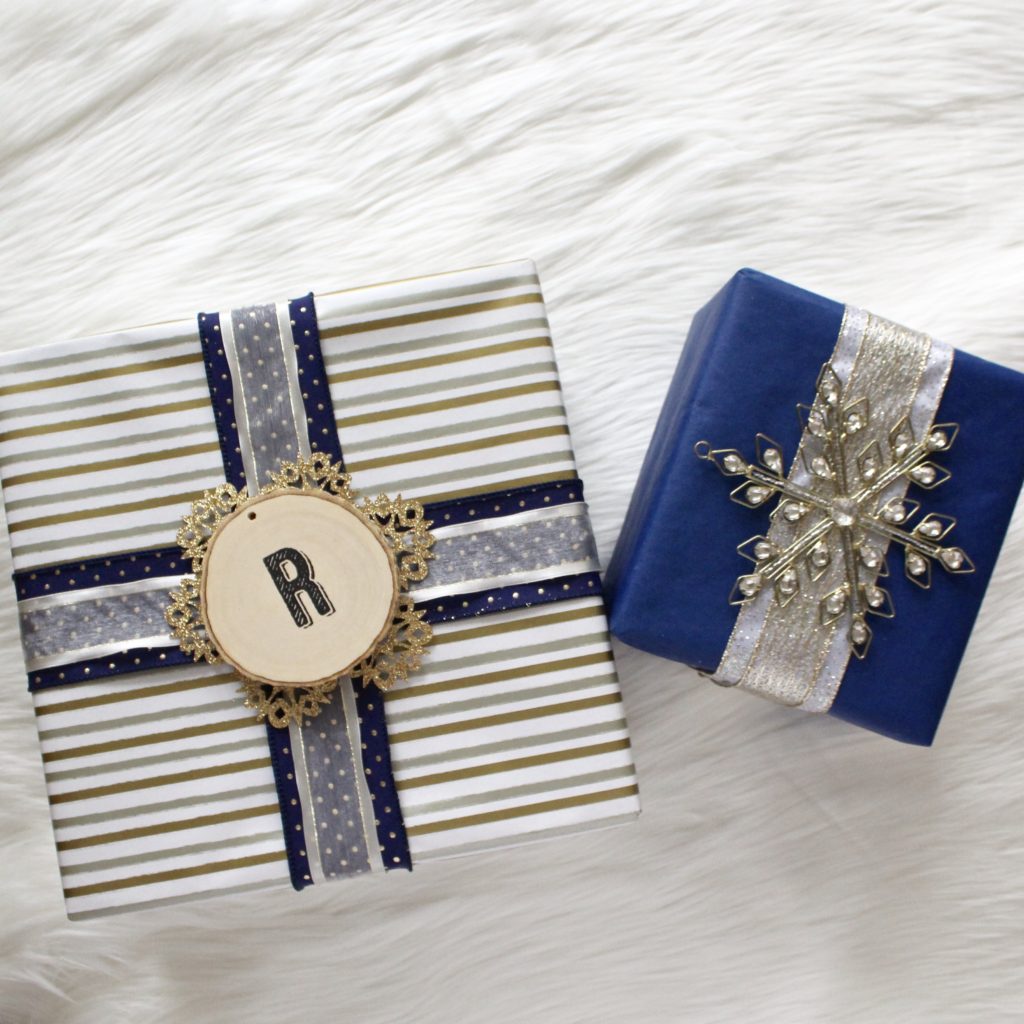 There is so much I love about the Holiday Season, gathering with friends and loved ones, the food, the cocktails, finding that perfect gift and then wrapping it up in a fun and creative way.  Over the years I've shared many of my favorite ways to wrap presents for loved ones, so I thought I would pull them all together for quick and easy access.  With gift wrapping made easy, you'll have plenty of time to enjoy time with family and friends.
One of my absolute favorite ways to wrap a gift is with lots of ribbon and ornaments, like in the picture above.  With holiday ribbon on sale at this time of year, it's a great time to stock up and have some fun.  I love to layer ribbons, it gives a package a luxurious and abundant feel. Thoughtful ornaments like the ones I found at Chapters Indigo are a great way to add a little bling and dress up a gift or personalize it.
A favorite from last year is using painted feathers, which give gifts a unique whimsical feel.  Doilies and inexpensive glitter snowflakes from the craft store also great :-)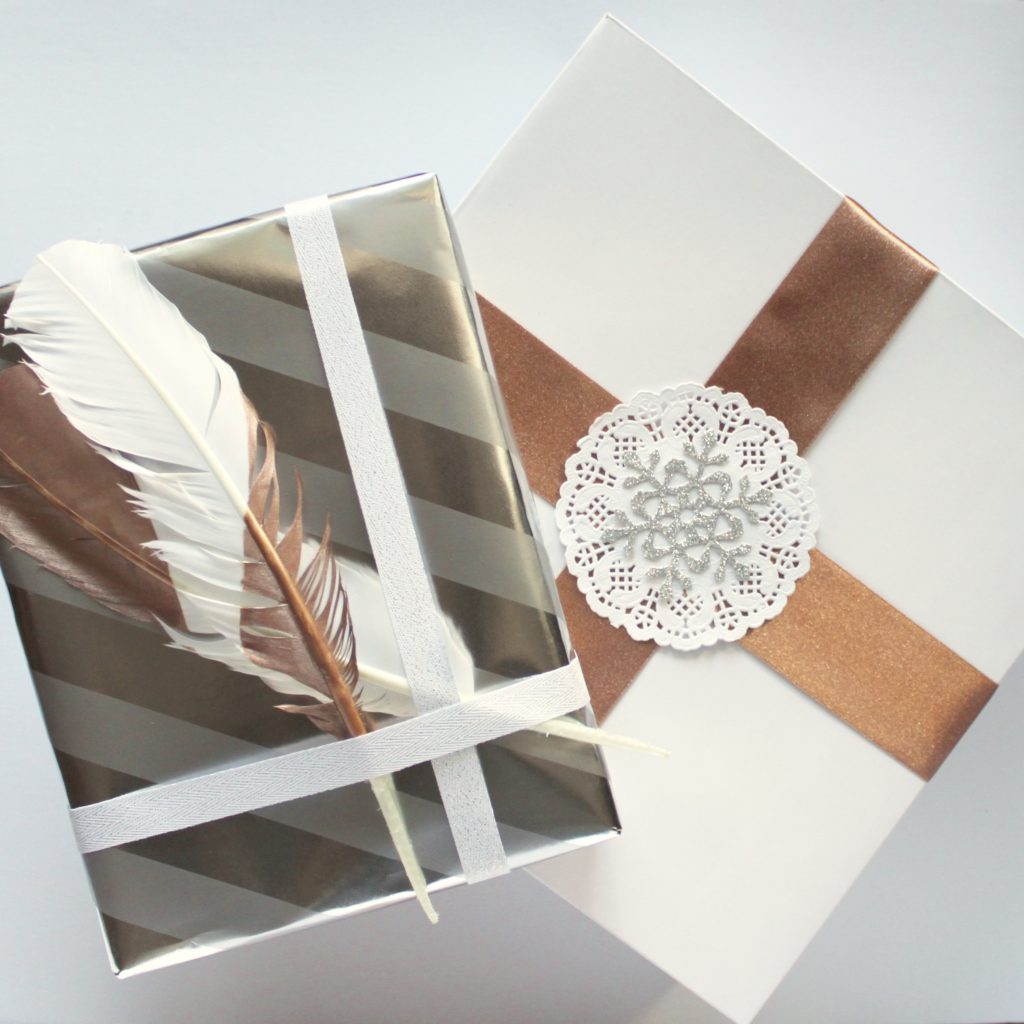 If you're in the mood for some DIY, one of my favorites is this stamped gifted wrap from a couple years ago.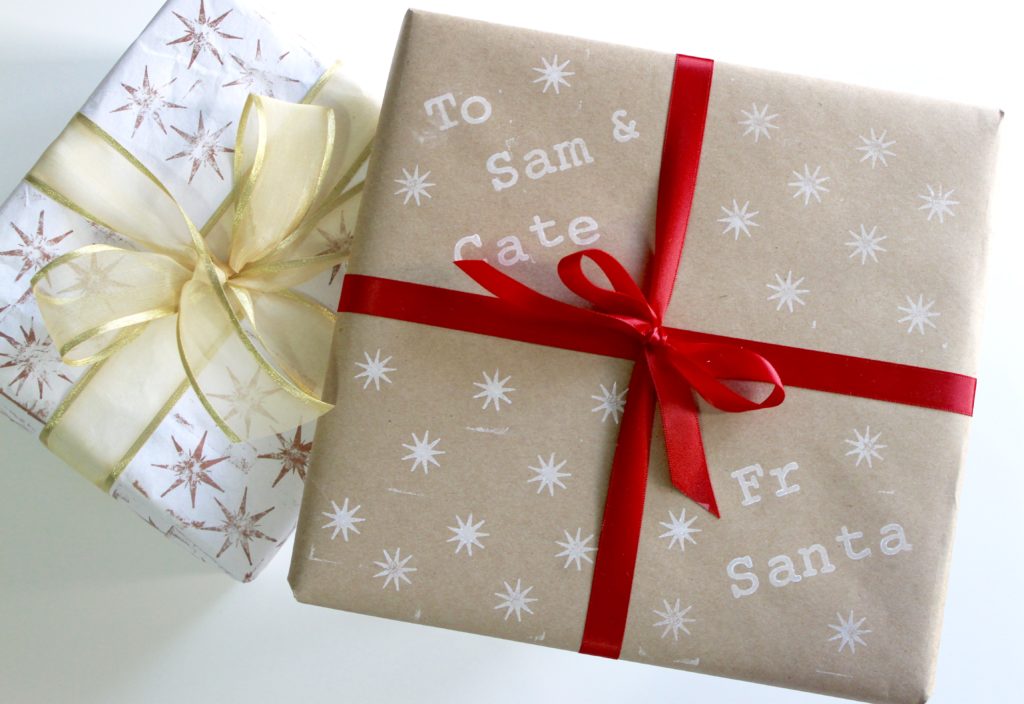 Since gifts from the kitchen are often a go to, especially for hostess gifts, I love packaging them up in fun and creative ways.  Like this coffee and treat basket or themed wax paper for baked goods.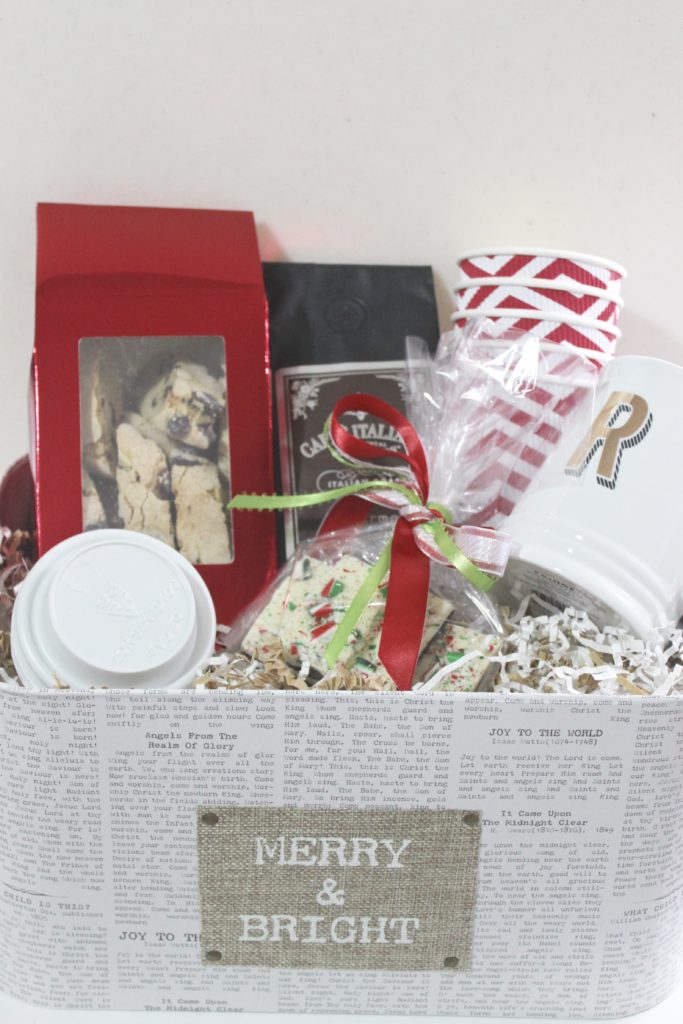 Do you have any creative ways of wrapping gifts?  I'd love to know, feel free to share in the comments below.