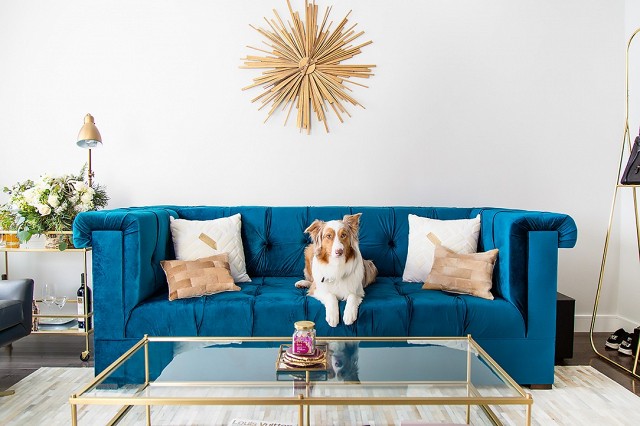 The home of famed YouTube Beauty Vlogger, The Raeviewer, is the perfect example of simple modern glam and these weeks feature in my Inspired Interiors Series. Rae recently took on the arduous task of renovating her two-bedroom Southern California apartment, which she shares with her adorable Australian Sheppard, Beau, to create a space that reflects her style, penchant for luxury, and one that I could happily move into! You might just want to as well, but much to both of our dismay we're probably better off trying to find an apartment for rent in downtown San Diego and style it to our particular liking.

Clean lines and a neutral palette create the perfect backdrop for this dreamy custom-made blue velvet sofa. In keeping with Rae's preference for a minimalist aesthetic, the durable cowhide rug provides both function and beauty. Rae did mention that she is considering adding more standout pieces into her apartment though. She's currently looking into neon lighting at www.neonfilter.com. They can be personalized, so she could create something that matches the design of the room that she's going to put it in. That would look amazing against her minimalist design.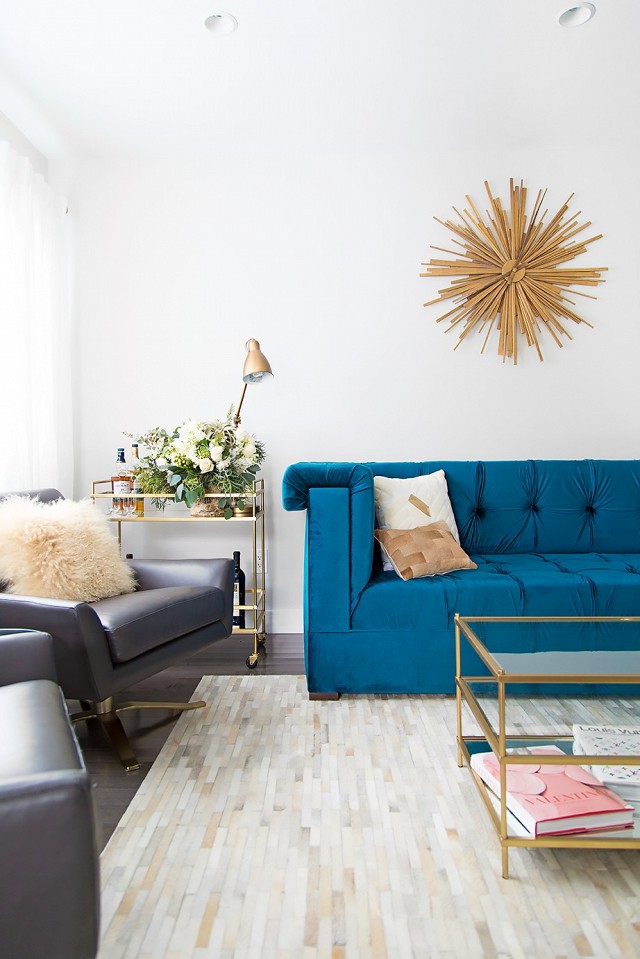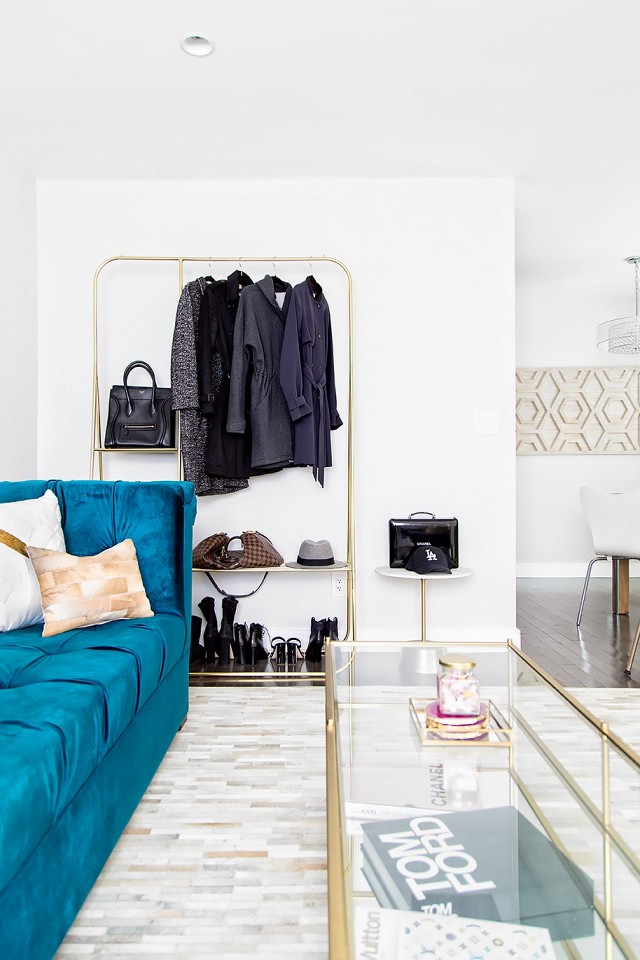 The space is anchored with the dining table made of reclaimed wood. Paired with modern scoop-back chairs, this breakfast nook is the perfect mix of modern and rustic elements, which instantly create depth and interest in the space. Reclaimed wood has recently swept the market and is now seen almost everywhere, especially in terms of decor and design. Visit the blog pages of sites like Manomin Resawn Timbers to learn more about the same.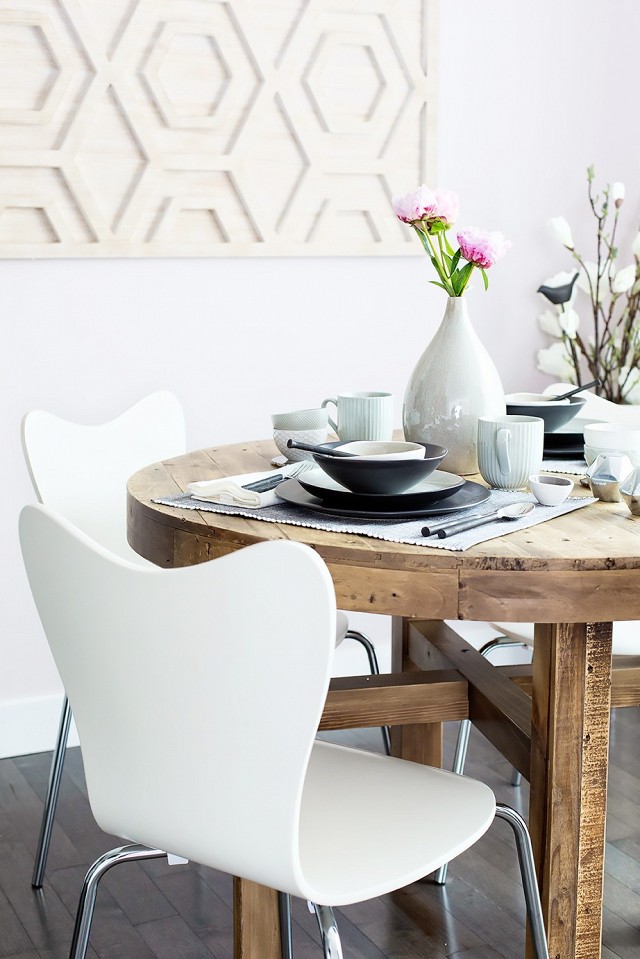 She created a similar effect in her bedroom, pairing the stunning Roar + Rabbit velvet pleated bed with brass-inlay nightstands which add dimension while keeping with the monochromatic theme. The Old Hollywood feel of the room is completed by the gorgeous velvet swivel chairs covered in sheepskins at the foot of her bed.