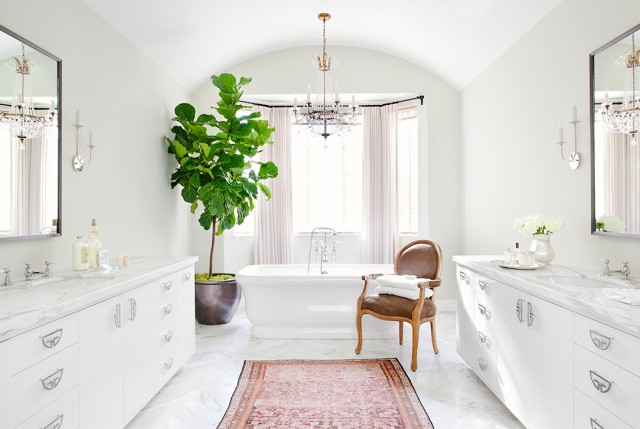 Earlier this week I shared my newly discovered bath time routine, which naturally has me thinking all things bathrooms. So I've pulled together some amazing bathroom design inspiration, that if like me you feel there is nothing more timeless and fresh than a white bathroom, these spaces may have you questioning yourself.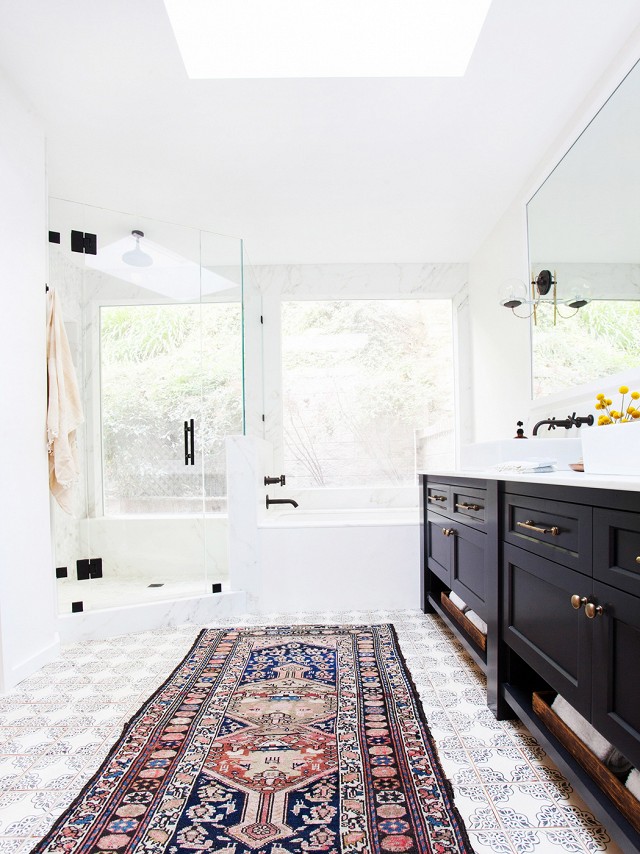 The black cabinetry helps to ground this gorgeous bathroom, complimented by the black fixtures and hardware. And that Persian rug over patterned tile, is perfect lesson in layer pattern and texture. Glass showers are very popular at the moment and easy to style, this one has a white wall feature and a black handle which keeps to the theme of the room nicely.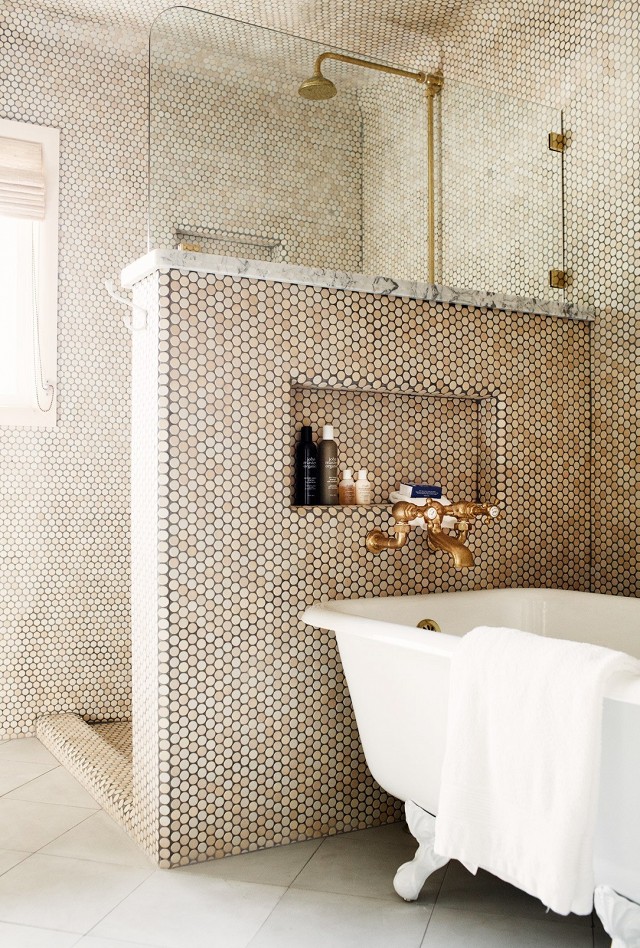 Once considered an inexpensive and nostalgic tiling option, penny round tiles are making a come back and one look at this incredible bathroom and you can understand why! For the most impact, don't be shy when using these tiles, more is best. You could certainly achieve a similar look with a Houston tile installer. I hear they do good work.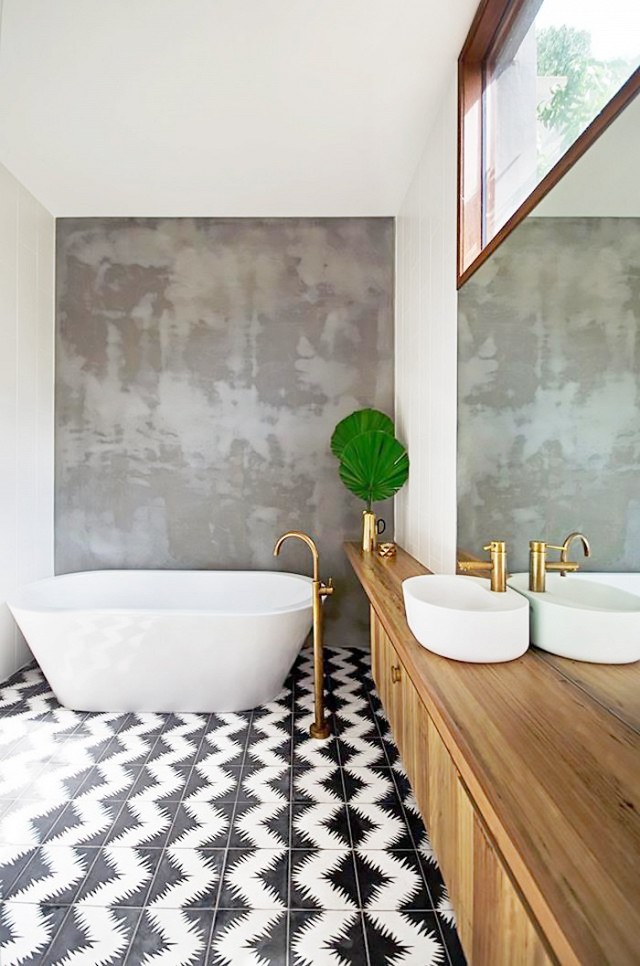 This bathroom is a lesson in mixing patterns in a way that isn't overpowering. The zig-zag ceramic tile, brass fixtures and pops of green help to create a space that feels like a sanctuary.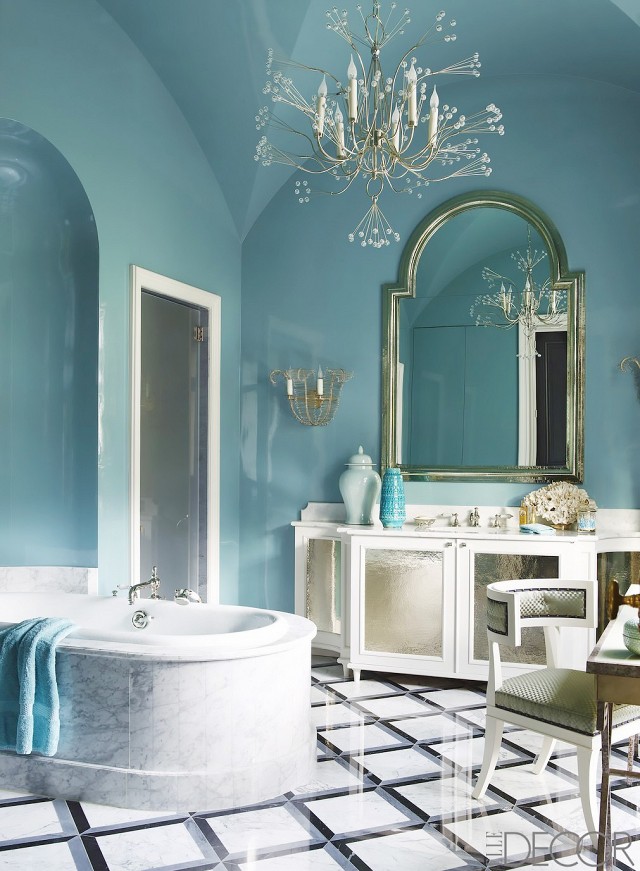 This bathroom is opulence personified. Patterned mixed with bold paint, a marble tub, spectacular chandelier, a room fit for a princess – literally – this space was designed for a Middle Eastern Princess in her Paris apartment! The only thing I can think would improve this is if they looked for Natural Stone Top Vanity Units rather than using the cabinet style vanity.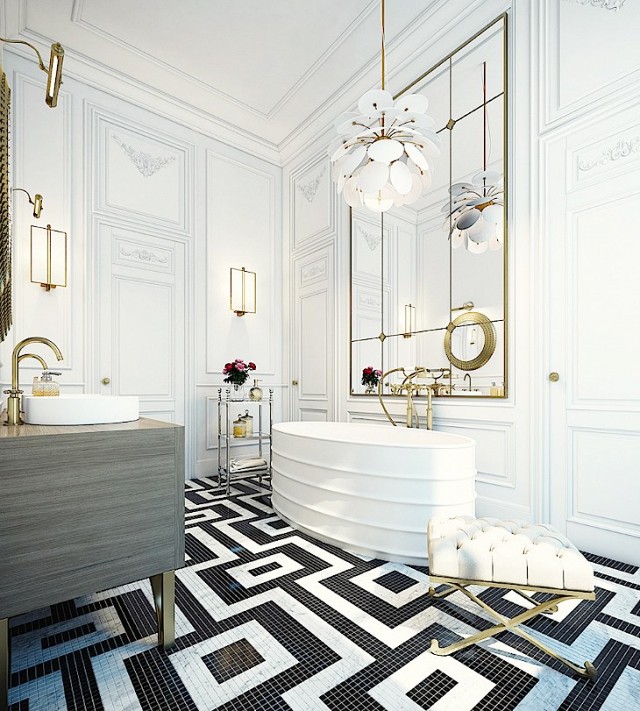 A bold geometric pattern is paired with classic french fixtures in this chic Saint-Germain-des-Prés apartment. The mix of classic and modern fixtures helps to avoid a stark contrast from the modern tiled floor and traditional wall paneling. Perfection.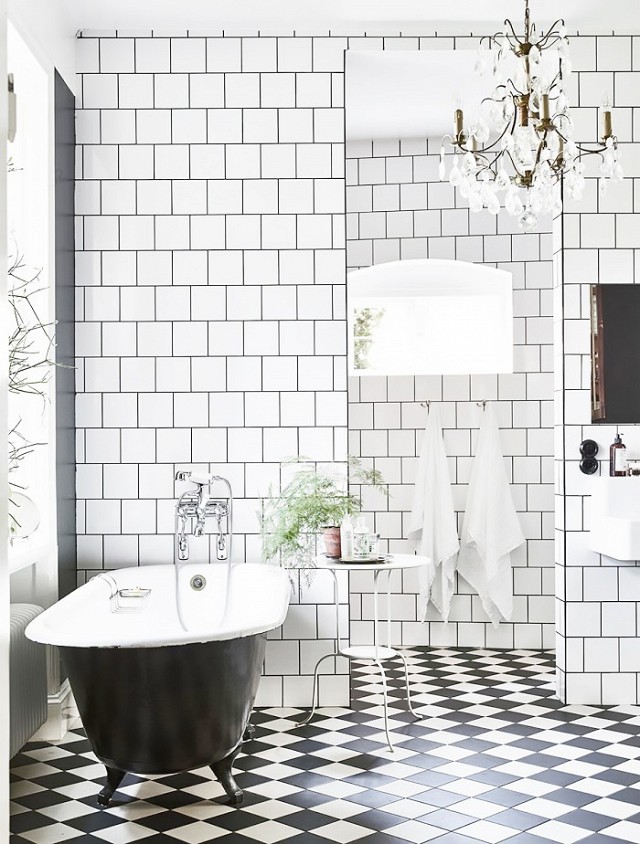 This bathroom is black and white perfection. A modern take on subway tiles, with this square Scandinavian variation. The overall effect, is an elegant monochromatic feel. I would love to create a similar style to this in my own bathroom. I know that one of my friends recently got her bathroom remodeled so that it looks almost identical to this one so I might have to ask her for some advice. I know that it was quite a significant remodel as she had to contact a Portland repiping service to take care of the plumbing for her, but the end results are well worth it. Honestly, it amazes me how different a bathroom can look thanks to a little plumbing know-how.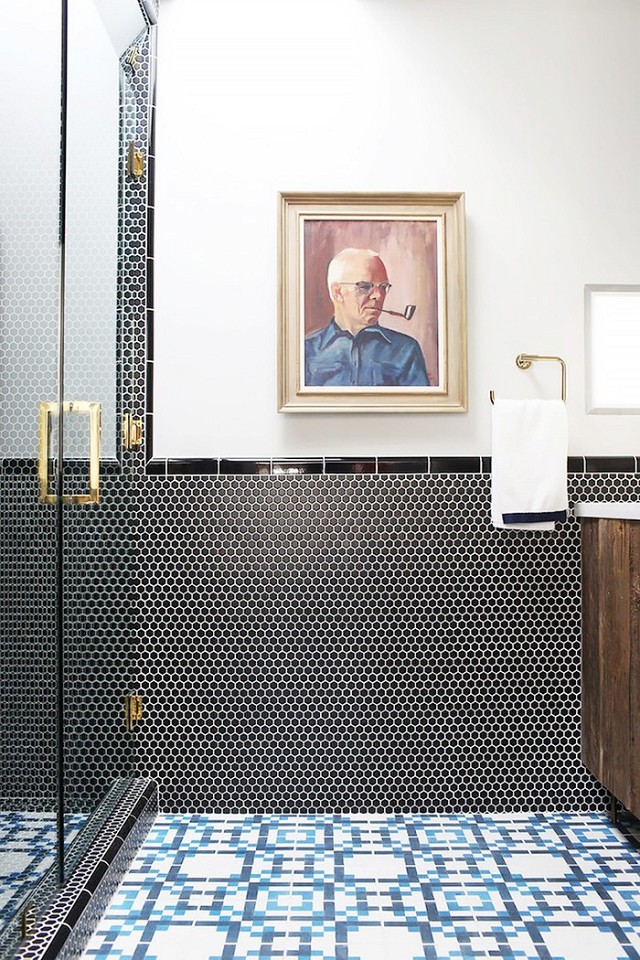 Source for all images
This final bathroom offers up double the impact by mixing two patterned tiles, which works because the tiles are both geometric, yet very different and occupy different zones in the space.