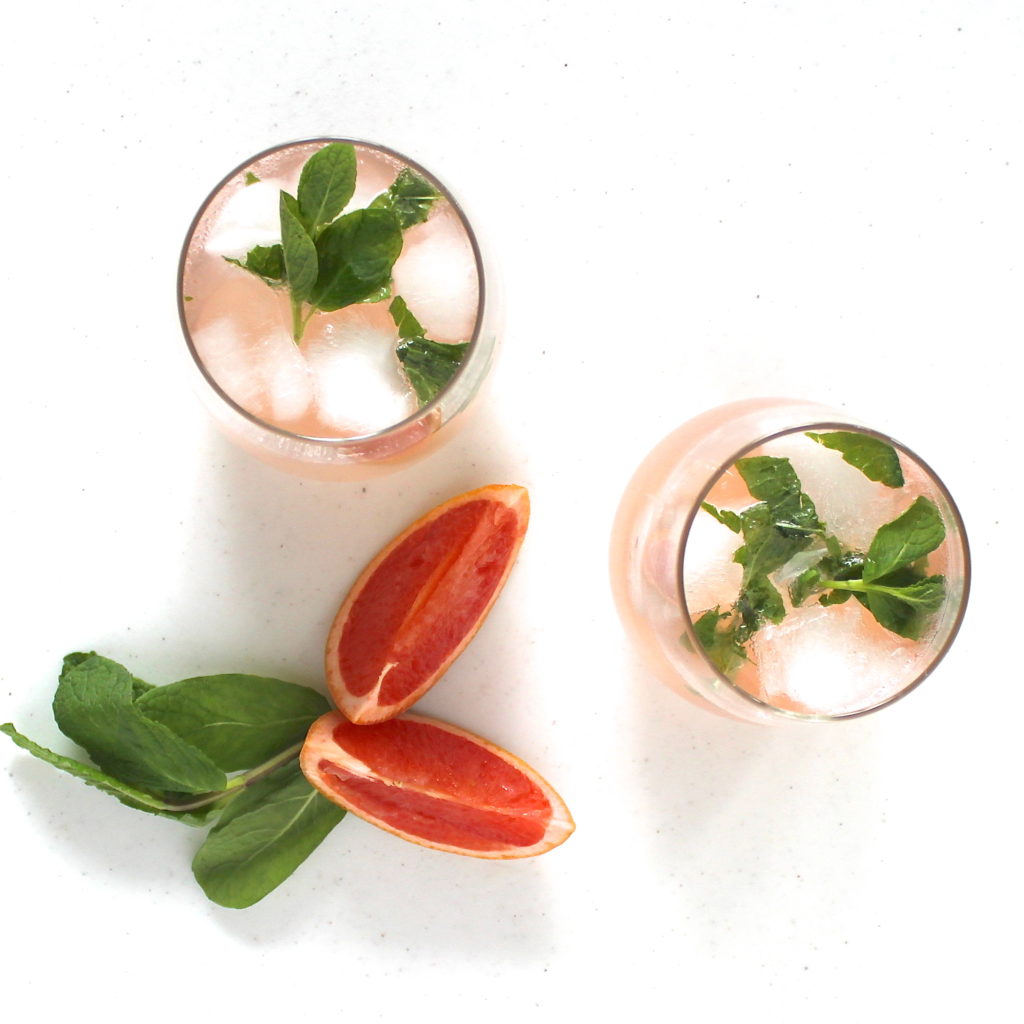 The May long weekend, although usually cold and rainy (with this year being no exception) is the unofficial kick off to camping and summer fun.  Despite the gloomy skies, I can't think of better way to celebrate than with this bright and vibrant Grapefruit Mojito!
Although my plans for the long weekend are pretty low key, there will most certainly be cocktails with friends – isn't that like an unwritten rule of long weekends?! ;-)  And since we are technically in spring, this Grapefruit Mojito is the perfect contrast to the rainy forecast – light, refreshing and pink!  Enjoy!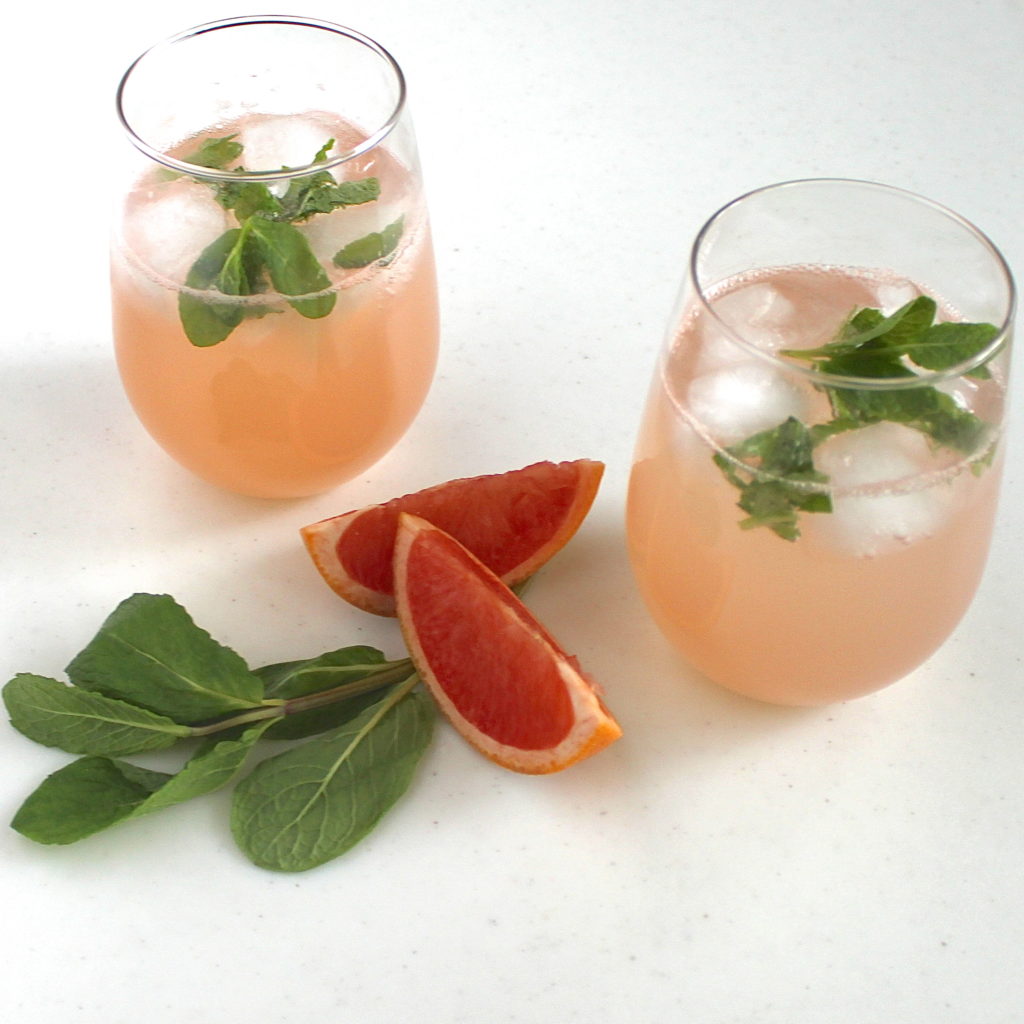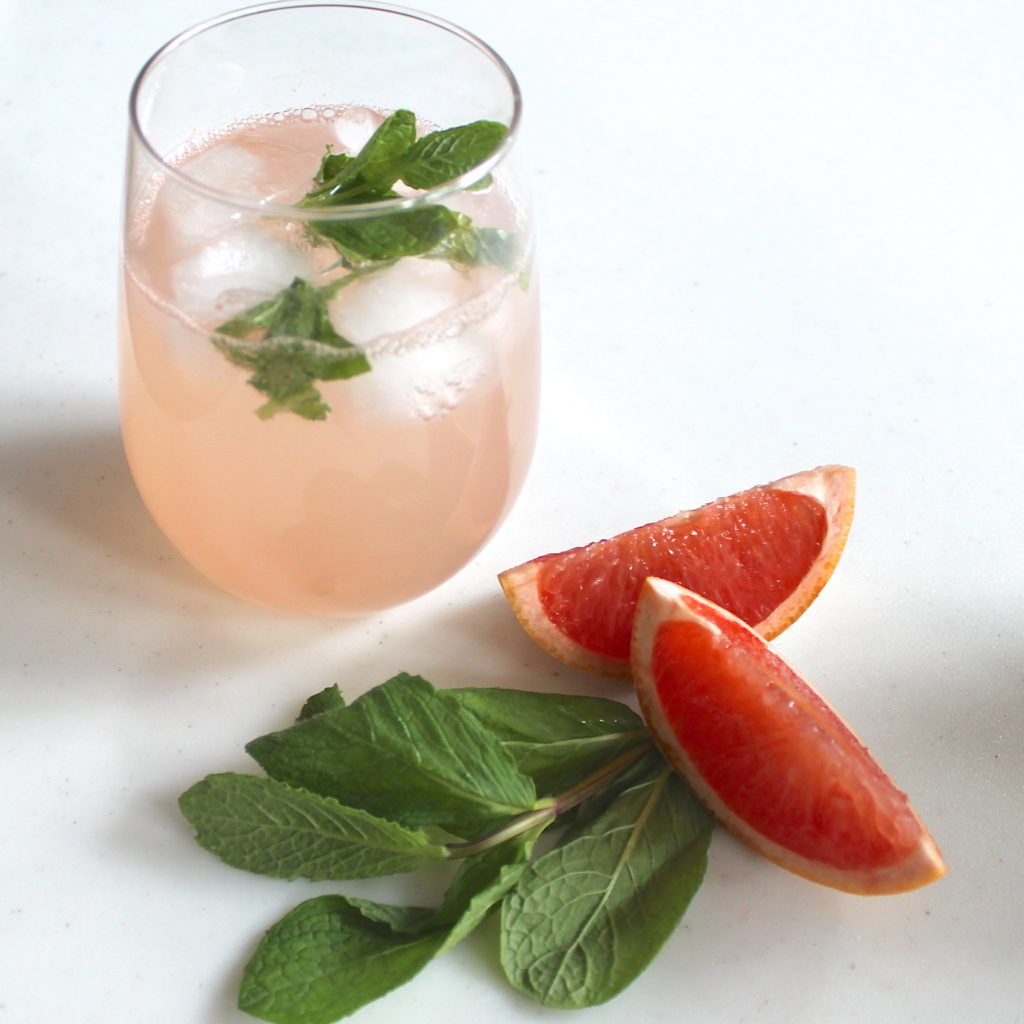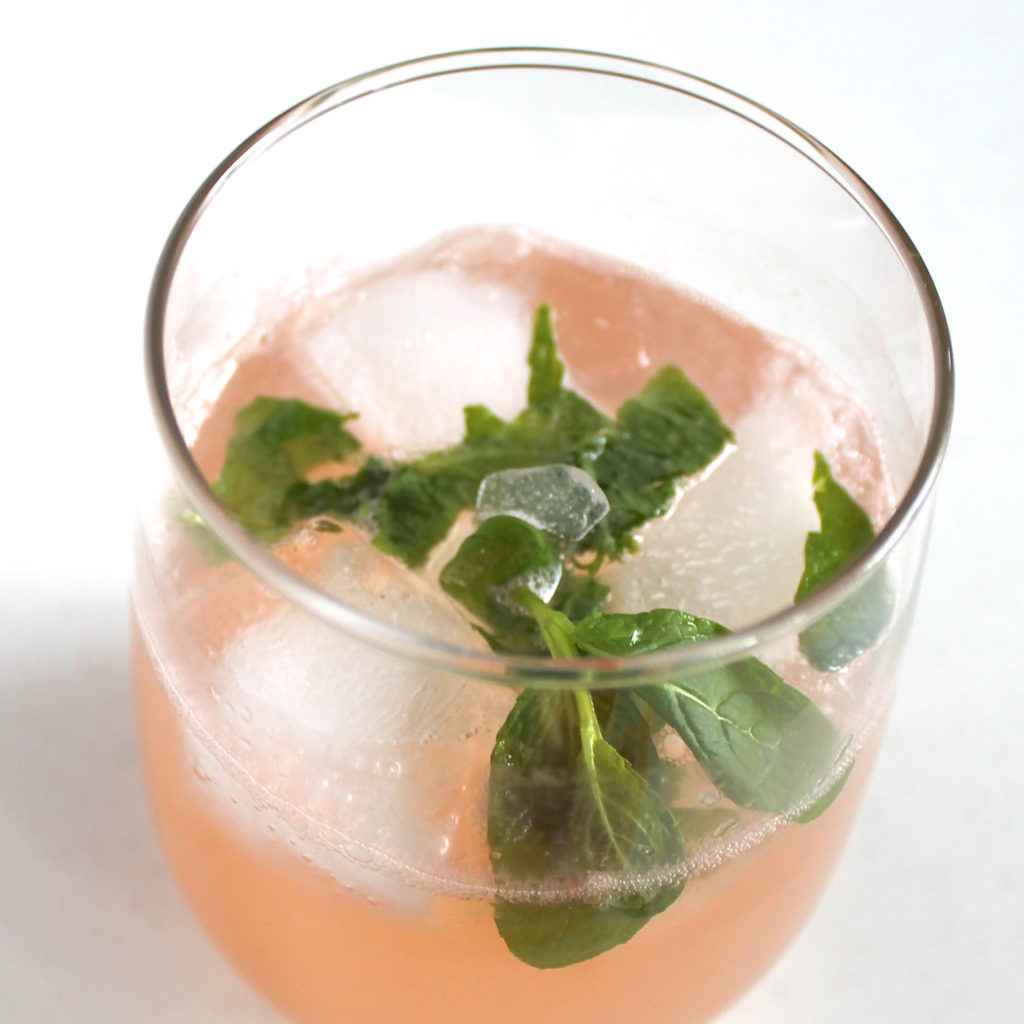 Ingredients
1 ounce Simple Syrup infused with mint
Juice of 1 lime
3 ounces white rum or vodka
3 ounces fresh grapefruit juice
Grapefruit sparkling water
Ice
Fresh mint
Directions
To make the simple syrup, bring 1 cup sugar and 1 water to a boil; add 1 bunch of fresh mint and simmer until the sugar is dissolved, roughly 3 minutes. Remove from heat and let cool completely.  Strain through a sieve before using.  Simple syrup can be stored in the refrigerator for up to 1 month.
To make the cocktail add the simple syrup, lime juice, rum and grapefruit juice to a cocktail shaker filled one-half to three-quarters of the way with ice, shake until the shaker becomes very cold. Evenly divide between two glasses filled with ice. Top with sparkling water, garnish with mint and enjoy!
What are some of your favorite Spring and Summer cocktails?  Please feel free to share in the comments below!