Now that you're (hopefully) nearly done with your gift buying, it's time to wrap them up!  I love wrapping gifts, so much so that it's one of the reasons I like to get my holiday shopping done early, so I can wrap the packages up and enjoy them under the tree for as much of the season as possible!  They become a part of my holiday decor.
Part of the fun for me is coming up with unique and creative ways to wrap gifts for those I love.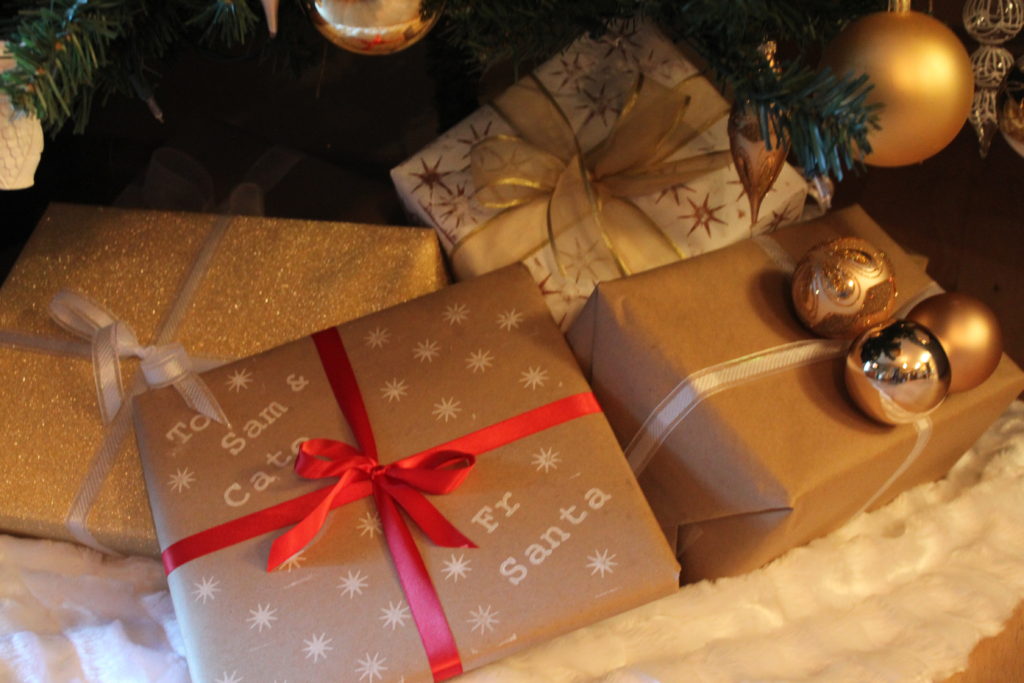 This year, I carried my stamping (see the stamped ribbon I created for my tree here) into my gift wrapping.  I decided to use the white tissue paper I had accumulated from my shopping as my canvas.  Since the paper is quite thin, I used a couple sheets, wrapped the package and then simply stamped away!  I used ribbon to finish it off and there you have it, a gorgeous, very inexpensive, environmentally conscious package!
For many of us, part of holiday gifting is mailing packages.  Why not use the brown parcel paper to wrap packages for those closer to home.  That's exactly what I did – for some I stamped who the gift was for and from, saving on gift tags and gift cards and others I jazzed up with left over ornaments.
For some extra special gifts I used inexpensive sparkly letters I found at the craft store to dress up gifts and indicate who they are for.  You could easily make the letters yourself with some cardboard, stencils, paints and glitter.  Cut out letters from the cardboard, paint them, and add some glitter (totally optional, but why not!)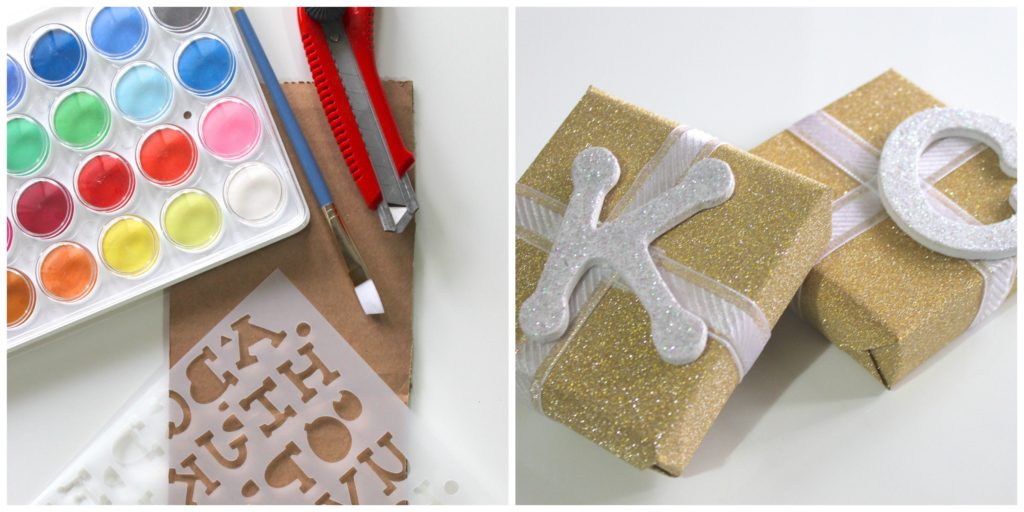 The sky's the limit, use your imagination and what you have around the house.  The look of newsprint is so hot right now, why not wrap gifts in it.  I used the crossword page for some added fun!