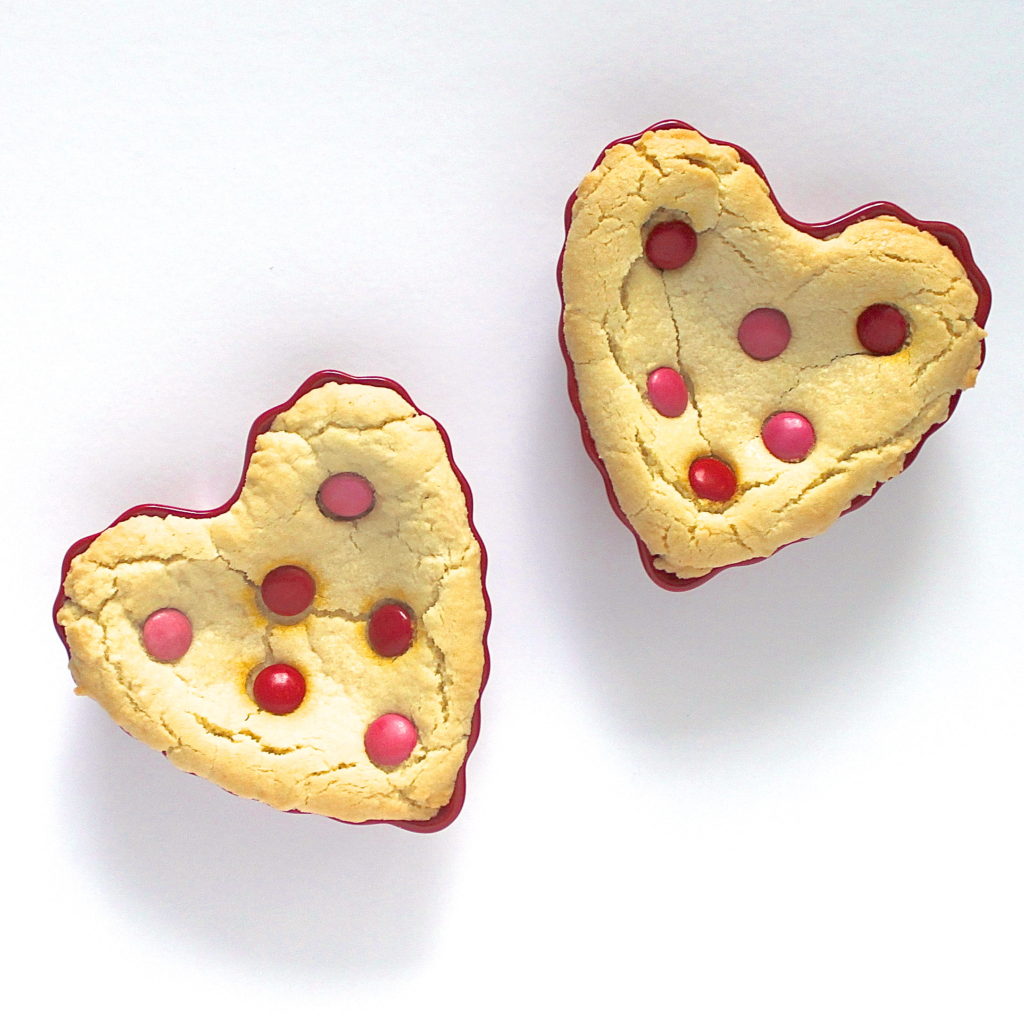 Is there anything more lovely than heart shaped ramekins?
Ramekins of all kinds are one of my absolute favorite things, there is something so special about making individual servings, it takes an already amazing recipe and elevates it instantly.
And speaking of amazing recipes, this Sugar Cookie Cake is just that.  The cake is amazing on it's own, baked in tart pans, pie dishes, a 1/4 cookie sheet or a pizza pan, but when I spied these adorable heart shaped ramekins at Michaels, I knew they would be perfect for this recipe on Valentine's Day, topped with pink and red Smarties.
This recipe is honestly one of the easiest cake recipes out there.  It will bake to perfection in most ovens in 20 minutes for a large cookie cake, for individual ones like I made I baked them at a lower temperature for a little bit longer (325 degrees for 22-28 minutes).  It's really important not to over-bake this cake – slightly under-baked is better than over done, always!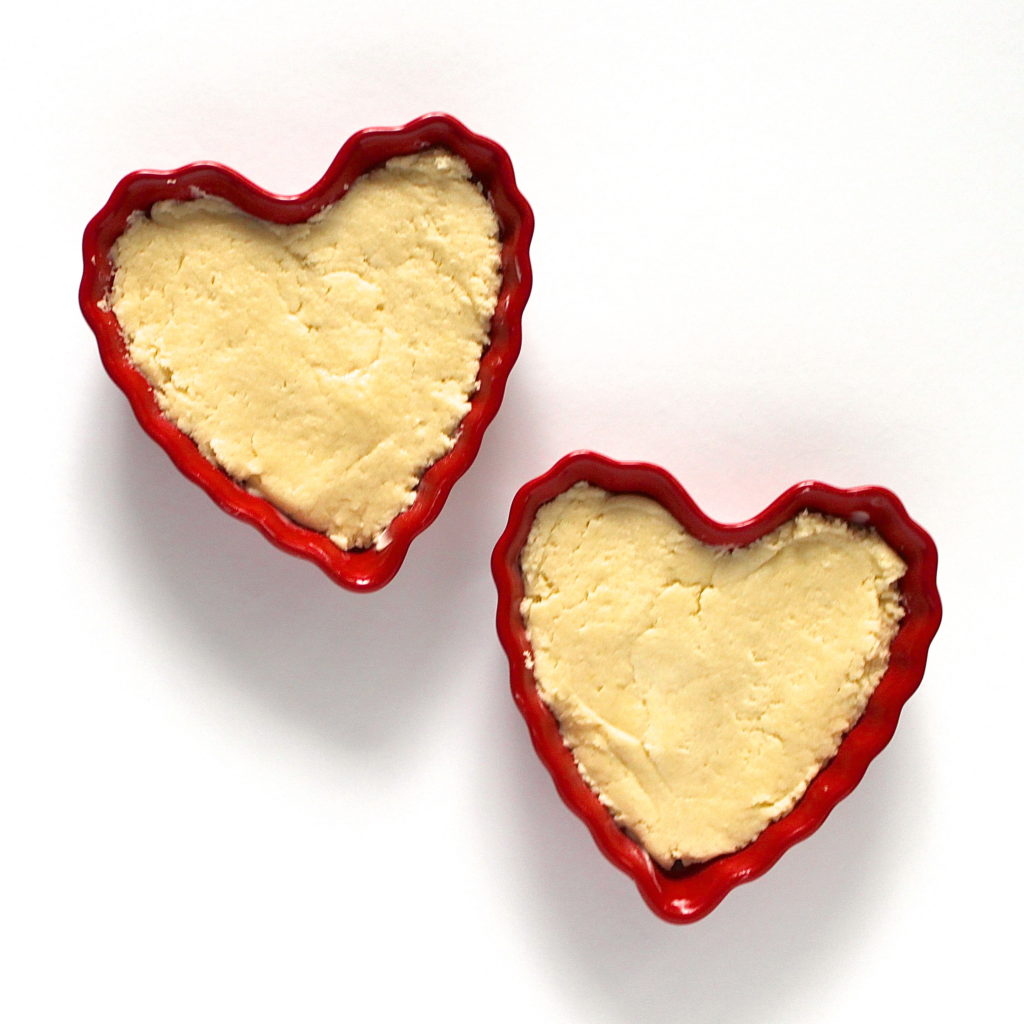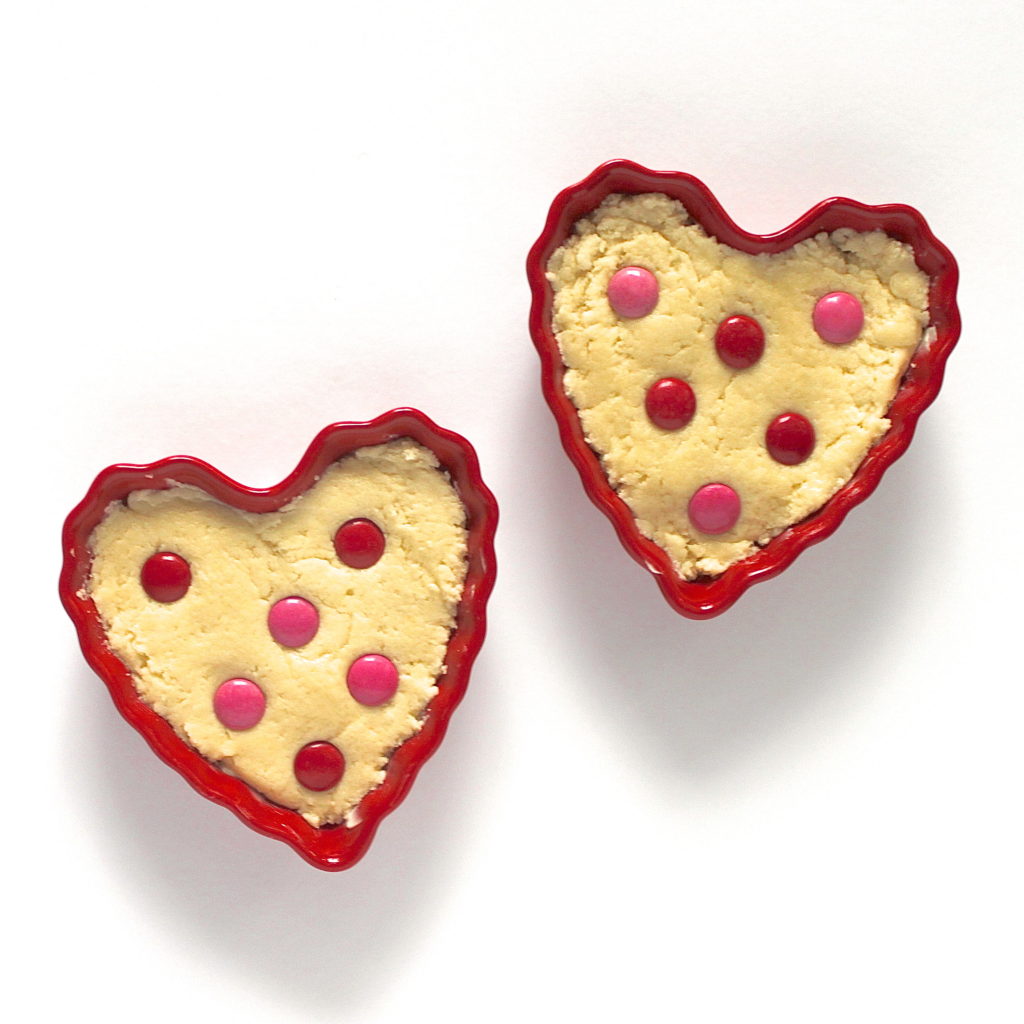 Ingredients
1 cup butter, softened
¾ cup vegetable oil
1 cup sugar
1 cup powdered sugar
1 tbsp vanilla
2 eggs
4½ cups flour
½ tsp salt
1 tsp cream of tartar
1 tsp baking soda
optional: Smarties or icing

Directions
Combine butter, oil, sugars & vanilla until smooth. Blend in eggs.
Add flour, salt, cream of tarter & baking soda until blended.
Refrigerate dough for at least one hour.
Preheat oven to 350 degrees.
Press dough into a greased dish and bake for 20 minutes (for a large cake) watching carefully as to not over bake.
Recipe from www.julieblanner.com