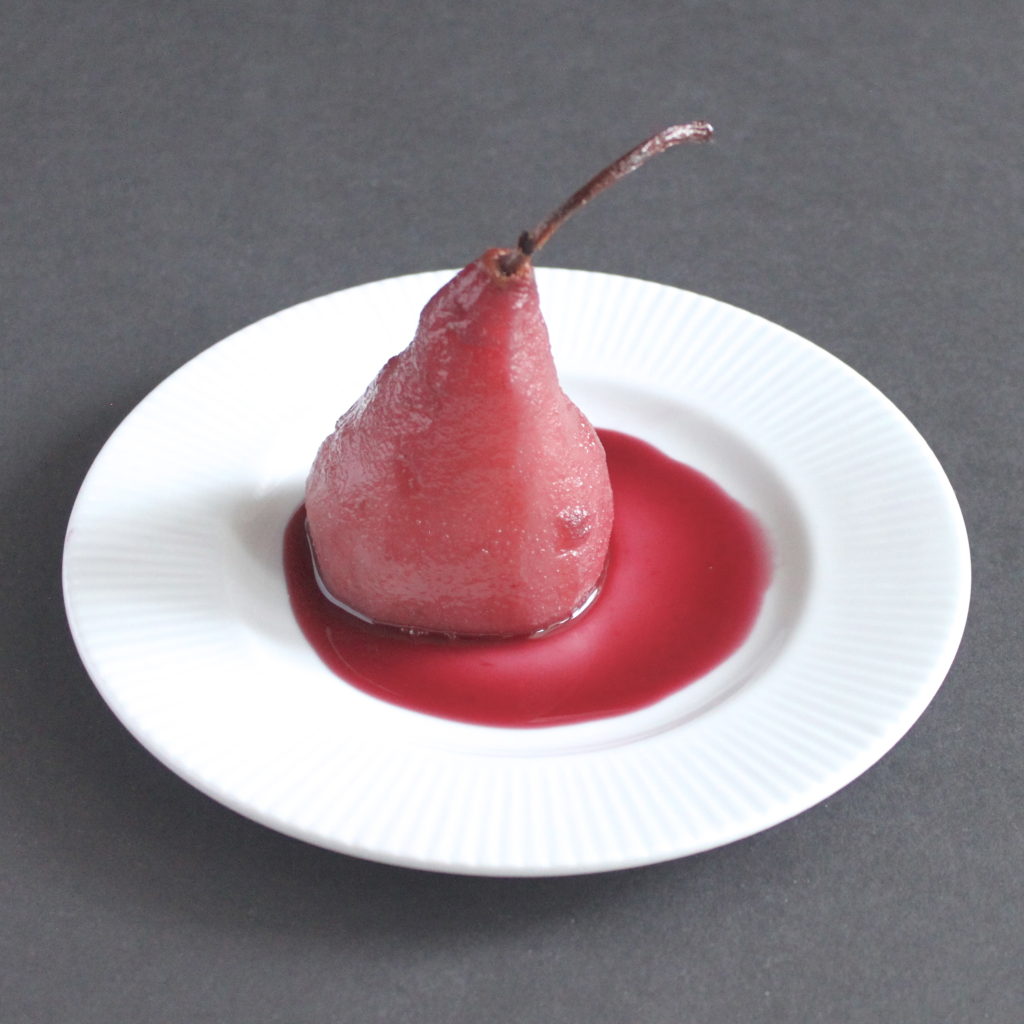 I love traditional holiday desserts as much as anyone else – pies, cakes, tarts, all perfect endings to a meal.  If however, you're looking for a light and refreshing cap to a decadent meal, of say steak or lamb, Poached Pears are a fantastic option.
Easy to prepare, fragrant (your house will smell amazing) and beautiful in their simplicity, your guest will be impressed.  These pair really well with ice cream, creme fraiche or a little dark chocolate sauce!
Ingredients
1/2 bottle (1 1/2 cups) red wine
1 lemon
1 navel orange, quartered
3/4cup sugar
1/2 vanilla bean, split, or 1/4 teaspoon vanilla extract
1 cinnamon stick
5 cloves
4 small ripe pears (any variety), peeled
Directions
In a small saucepan, off the heat, combine the wine, the juice from the lemon and orange, 1 of the squeezed orange quarters, the sugar, vanilla, cinnamon stick, and cloves.
Add the pears and bring to a boil. Reduce heat and simmer, uncovered, turning the pears occasionally, until they're easily pierced with the tip of a knife, about 25 minutes. Using a slotted spoon, transfer the pears to individual plates.
Remove and discard the orange quarter and spices. Return the liquid to a simmer and cook until syrupy and reduced by two-thirds, about 15 minutes, depending on size of pan. Spoon the sauce over the pears.