When decorating my home for the holidays I like to embrace the colors I have in my place rather than embark on a complete overhaul.
Since my place is decorated in warm tones of gold, orange and brown, I simply expanded on that for my holiday decorating, adding a hint of white to brighten things up.
Decorating for the holidays can be overwhelming, so I like to start early and tackle it one vignette at a time. Starting early also allows you time to shop around, find unexpected treasures and avoid the last minute frenzy.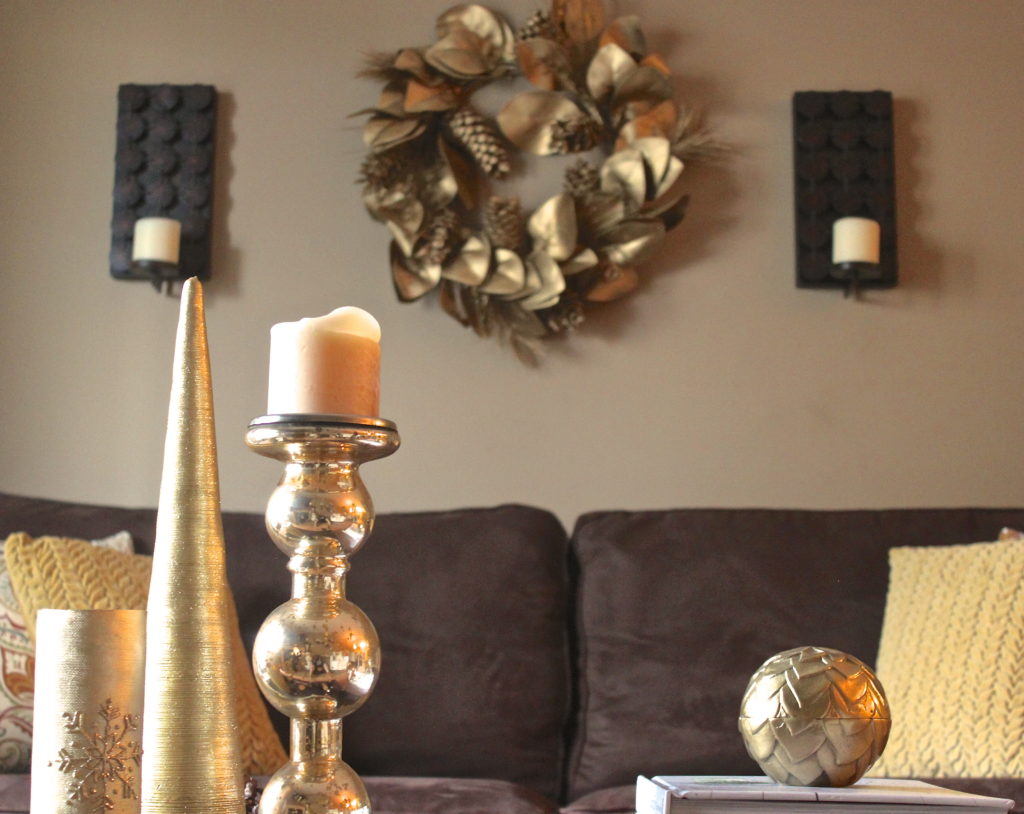 I love wreaths. And I especially love all the variations that are so readily available. When thinking about adding a wreath or two to your space, don't be afraid to think outside the box. I simply loved the look of this gold wreath, rather than just hanging it on my door, I replaced my regular art in the living room with it, making it the focal point. Why not hang a wreath over an existing mirror, maybe in a dinning room; or on the pantry door for some festive appeal in the kitchen; the possibilities are endless.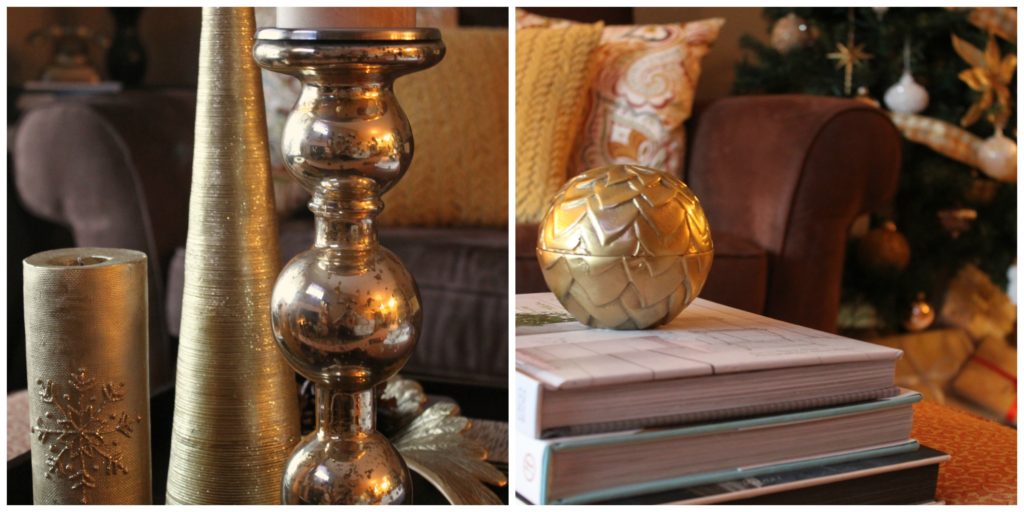 My tree has always has always had gold as a complimentary color, so it was easy to pick up a few additional ornaments in white. I just loved the white owl I found at Canadian Tire. To see more about my tree this year, click here.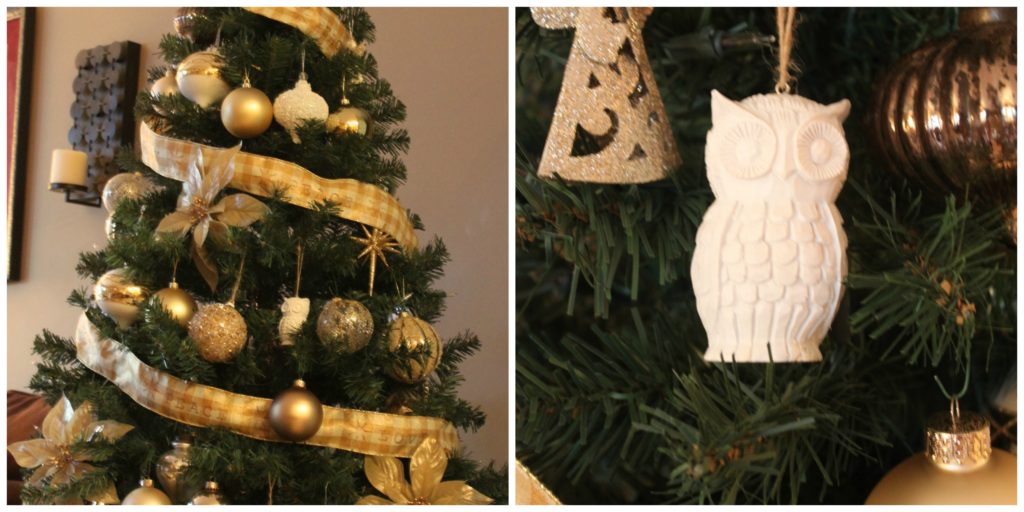 Because I enjoy color coordinating, I made sure my wrapping paper matched my holiday theme. Maybe next year I might switch it up a little with the wrapping paper. After I saw someone online use custom face stickers to decorate their wrapping paper, I knew that getting creative was what I had to do. Christmas only comes once a year, so why not?
And since I see the beautifully wrapped packages under the tree as part of my decor, I like to start wrapping my gifts early, so I can enjoy them for the entire holiday season. I enjoy wrapping gifts so much, that I'll have a blog post full of fun, inexpensive ideas for you shortly!.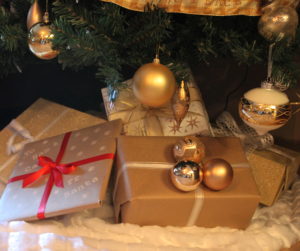 For the ottoman I simple added some gold accessories to my tray. I absolutely love the angel wing I found at Target. It's so lovely I think I'll keep it out all year!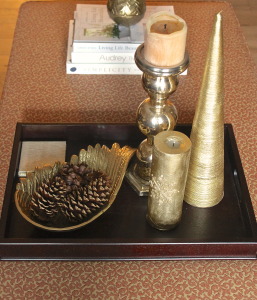 When decorating my table, I went with a more is more approach! Layers upon layers of gold candles, votives and vases. I added acorns as a contrast to the shiny gold.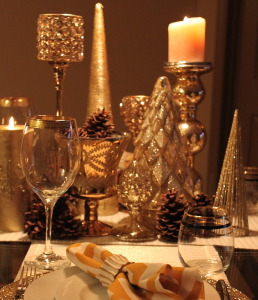 And there you have it, my cozy holiday ready condo. Happy Holidays!