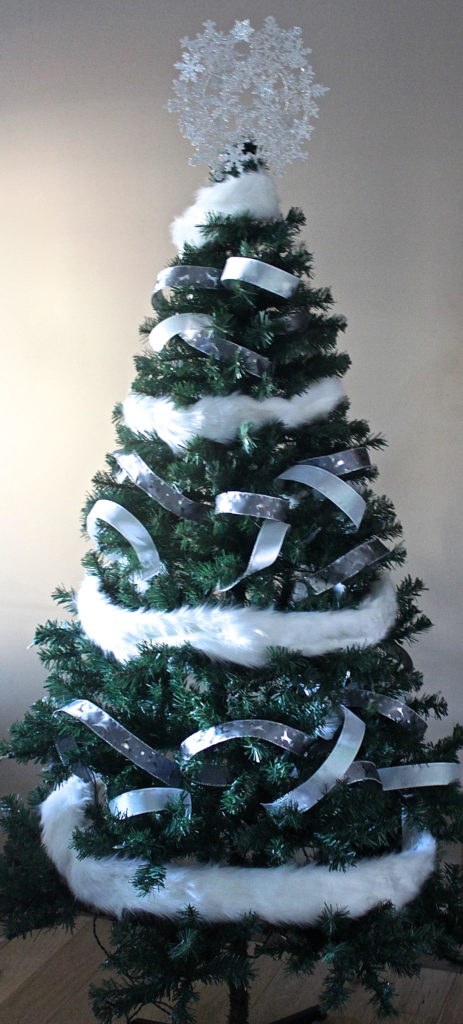 It's no secret, I LOVE Christmas!
If I could I would put my Christmas tree up the day after Halloween!  However, I feel like waiting until after Remembrance Day here in Canada and Veteran's Day in the US is appropriate and respectful.  So come November 12th, it's game on!
Part of the fun of the Christmas Tree is deciding on a colour theme, since it would be unreasonable to drastically change things up every year, I like to stick to an underlying colour palette (usually white, gold and/or silver) and just change up the accent colours.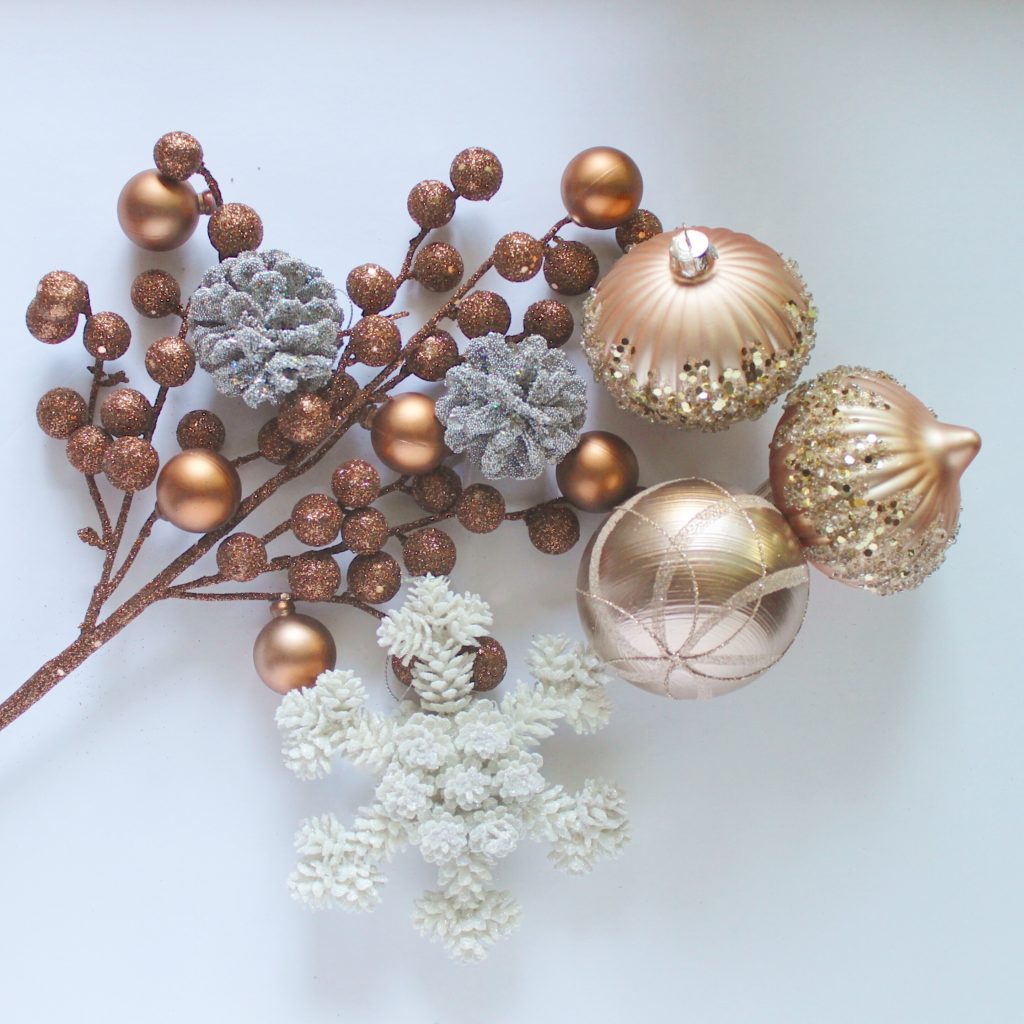 This year I choose Rose Gold and Gray.  Rose gold is so hot right now, so I was absolute thrilled to see all the decorations in this gorgeous hue at Pier 1 Imports and Crate and Barrel.  That was all the inspiration I needed!
I approach decorating my tree in stages: 1) Garland 2) Ribbon 3) Flowers and Berries and 4) Ornaments.
I found this fun faux fur garland at Pier 1 and new I had to have it on my tree, so I started with it and built up from there.
Now when it comes to adding ribbon to a Christmas Tree there are many different ways to do it, and no one way it better than the other, this just happens to be the way I like to do it and the look I like to achieve.
I start with a few different coordinating ribbons, I like to use ones that are 2-3 inches in thickness.  I then cut them into 2-3 foot long strands – crazy I know!  But I want my ribbon to look really natural, almost as though it's a part of the tree, embedded in it.  The easiest way to do that is with smaller pieces tucked in and out as if the ribbon has always been there!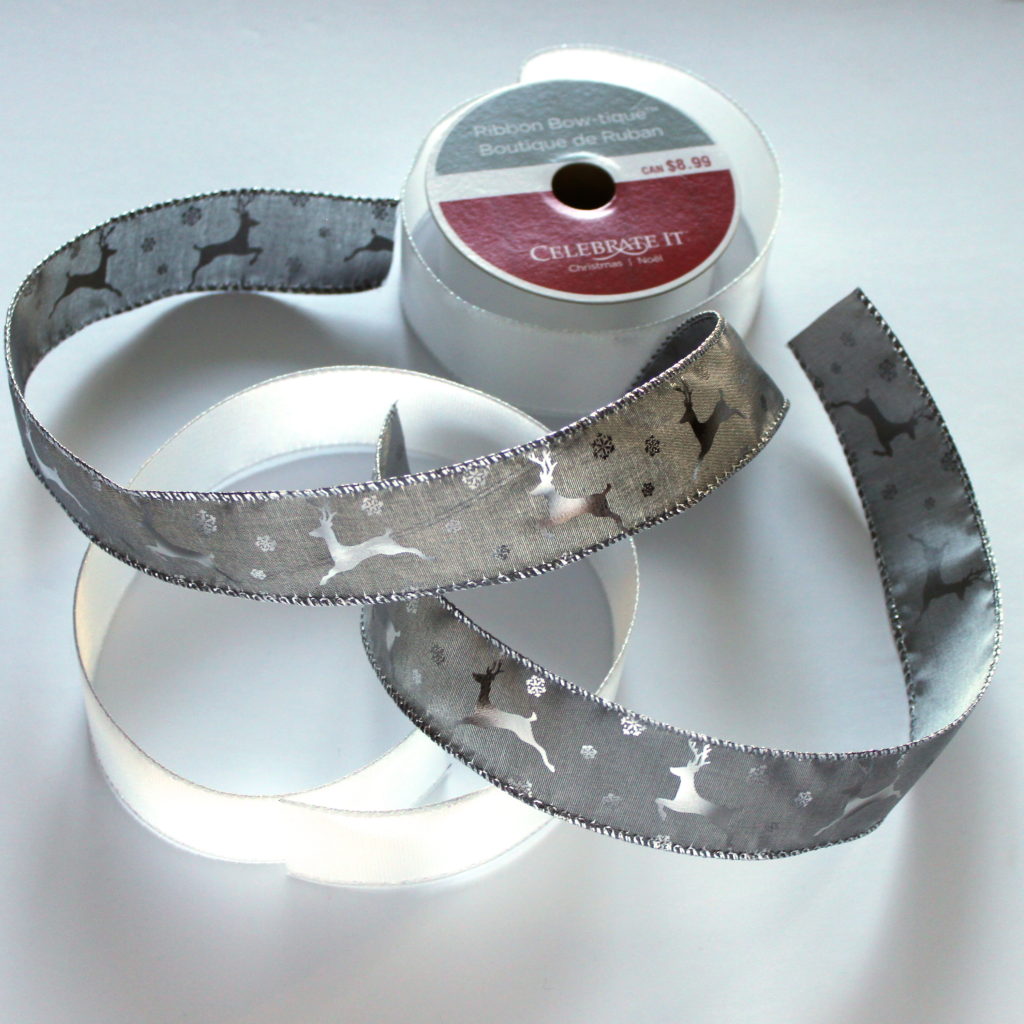 When placing the ribbon on your tree, don't over think it, let your eye be your guide, fill in holes, twist and turn the ribbon and then take a step back and assess.  Or better yet, take a quick picture, you'll be surprised what you notice by stepping back or taking a snapshot.  It's not about being perfect, but you do want to have balance and stepping back or looking at a picture will help you find holes or areas that need to be re-worked.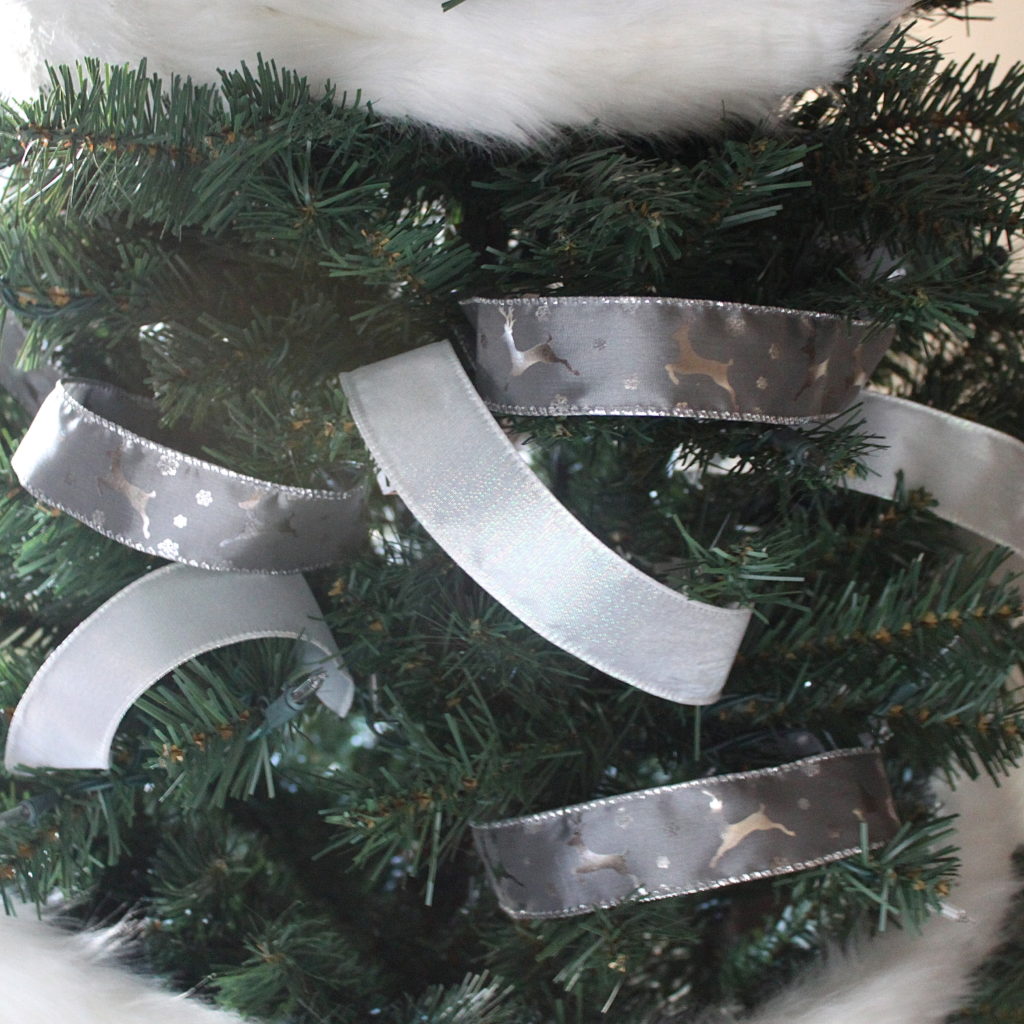 Most important have fun with it!  Put on some music, have a cocktail, dance around, this truly is the best time of year!
Check back tomorrow to tackle the Flowers and Berries.  Until then I'd love to hear how you add ribbon to your tree, do you use a different approach or technique?  Do tell!