In case you haven't noticed, I LOVE Christmas!
I love the spirit of Christmas, I love that it brings everyone together, I love the entertaining that happens, the baking, and most of all the TREE.
This year, my tree is decked out in the Canvas Holiday Collection from Canadian Tire.  They have an incredible selection of ornaments and decorations from the traditional Gold and Silver to the playful Bright and Unexpected.  I went with a classic, White and Gold theme.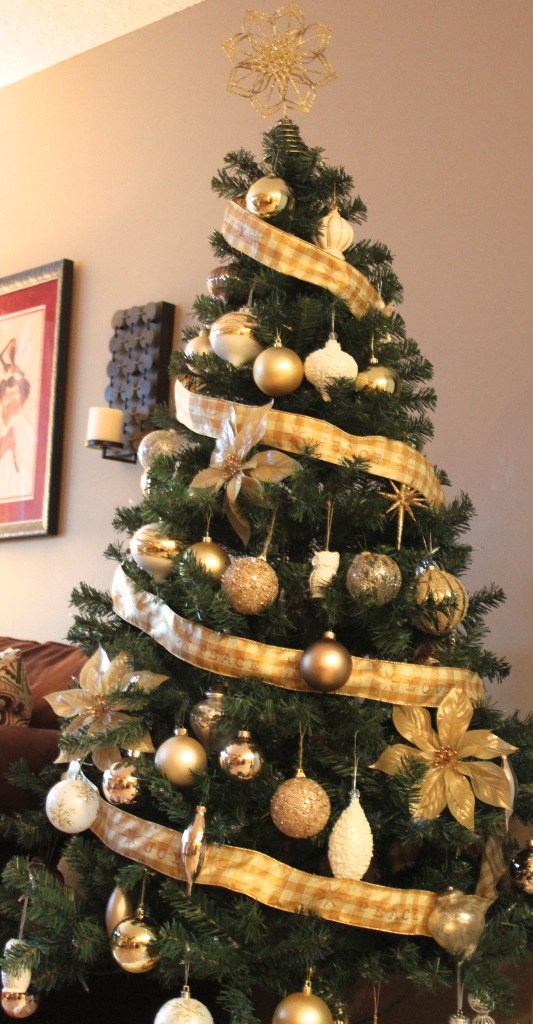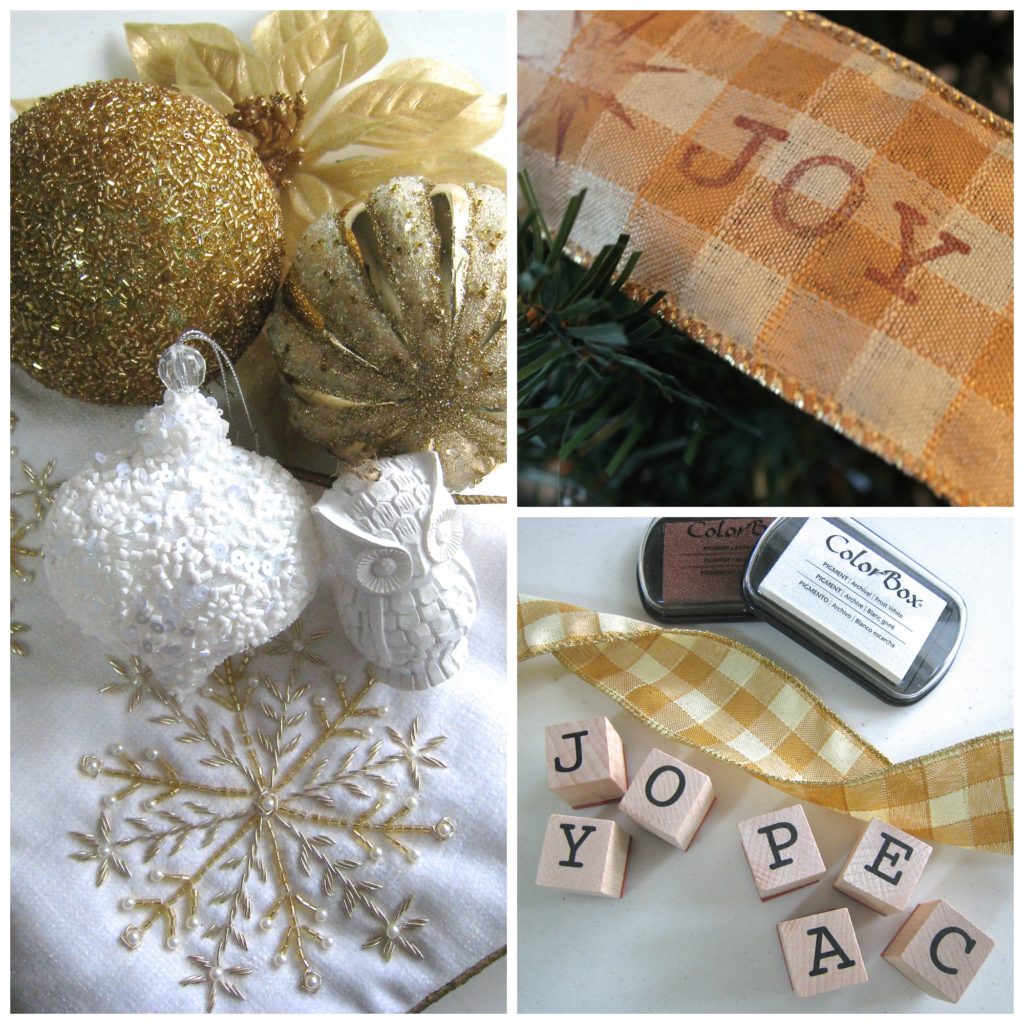 I added a special personal touch to the tree by stamping my ribbon with words that embody the holiday season for me – Peace, Joy, Love, and Laughter.  With rubber stamps and fabric ink I created a truly personal tree.  You could add anything you wanted, maybe a holiday wish for your guests – Season's Greetings from the Gurm Family; or how about your children's names!  Imagine their joy seeing their names on the family tree!  Once again the sky's the limit!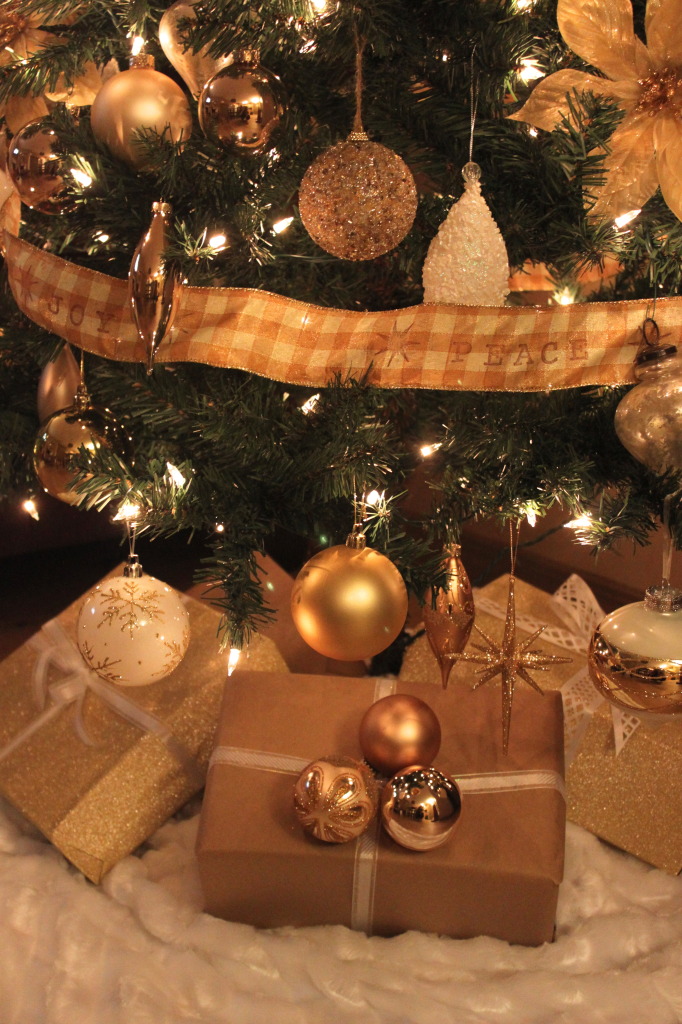 To compliment my white and gold theme, I really wanted a white tree skirt, when I couldn't find exactly what I was looking for, I used a lush, white faux fur throw!  It was the exact look I was going for and my tree was complete!