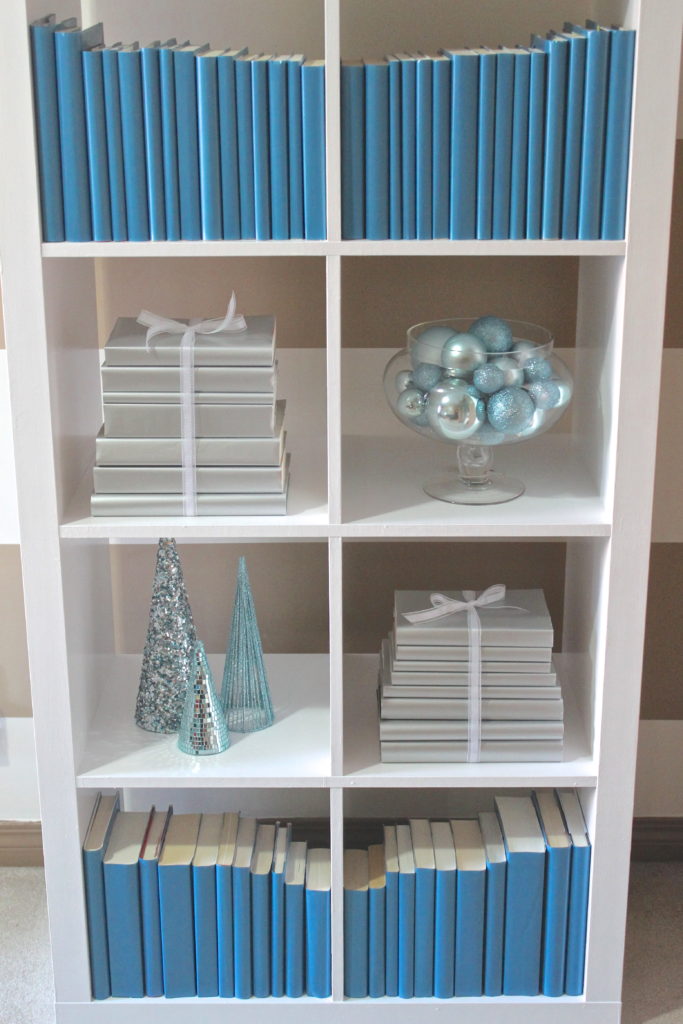 Here's an easy and inexpensive way to add a bit of glamour any bookshelf.
This bookshelf actually started out dark brown, for more on it's color transformation, click here.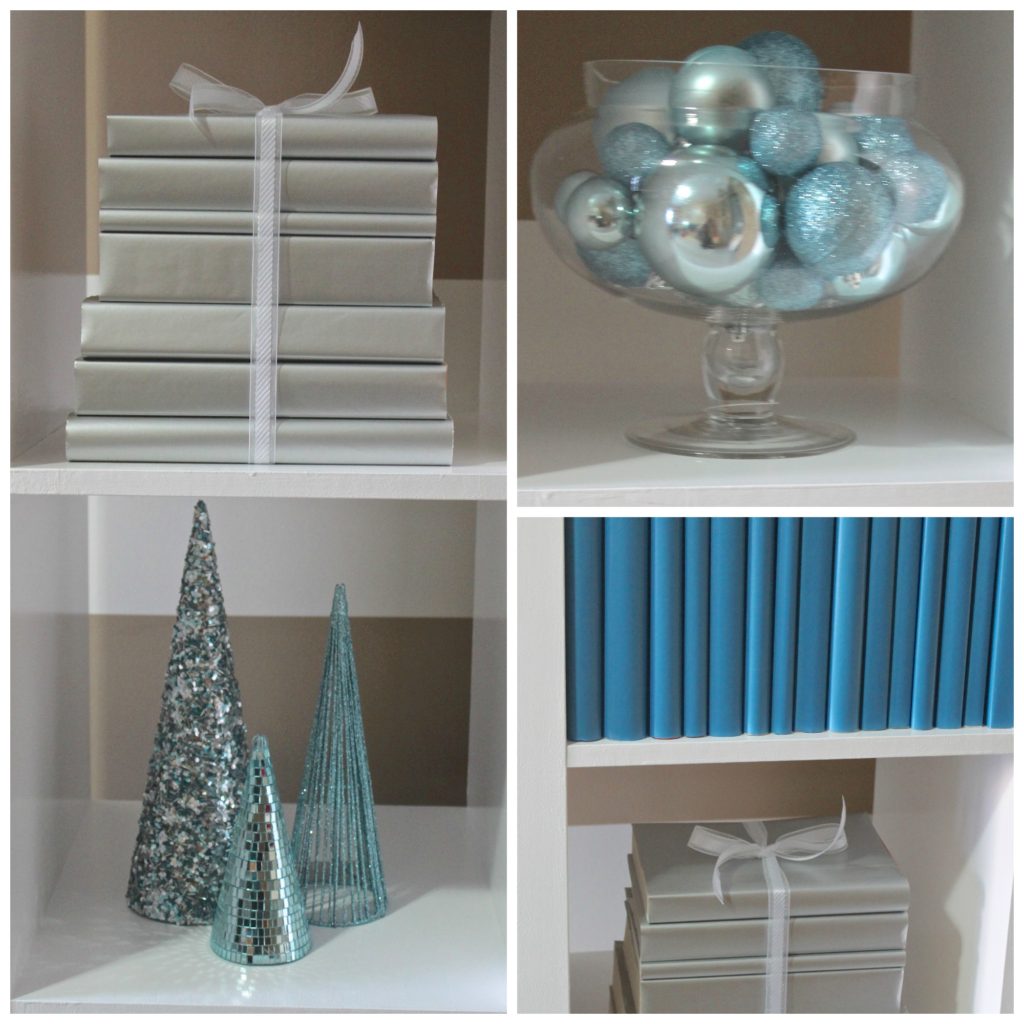 But for now, use what you have, no need to paint anything!  I simply covered the books in wrapping paper; I'm doing a blue and silver theme in this particular space, so that's what I used.  I bundled a few of the books up with ribbon for some extra sparkle and interest, added some accessories and there you have it, a magazine worthy bookshelf!